If you aren't going to send a Hanukkah card or maybe can't make the celebrations then sending an eCard is a great alternative. eCards are quick, simple and still do a brilliant job of conveying your feelings or wishing someone well.

So have a look at the Hanukkah eCards below, pick the one you want to send, save it and attach to an email before sending and your Hanukkah eCard will be winging it's way to the recipients email address.
Hanukkah eCards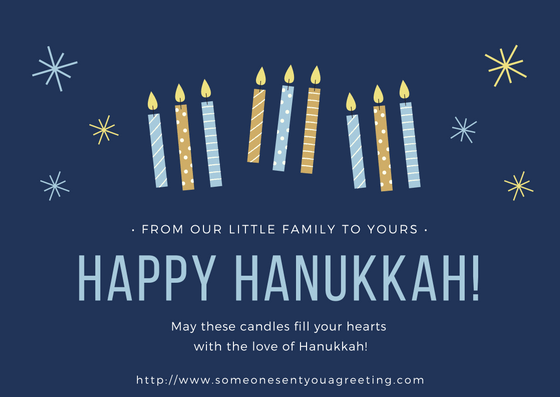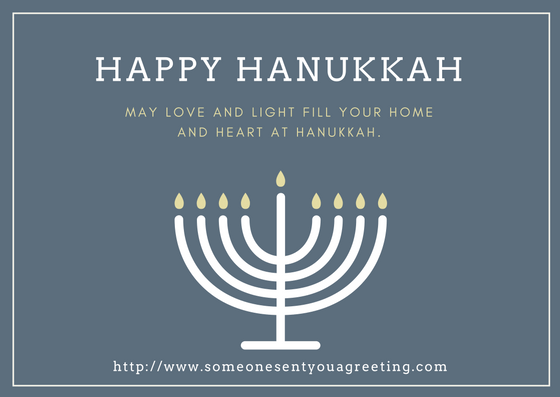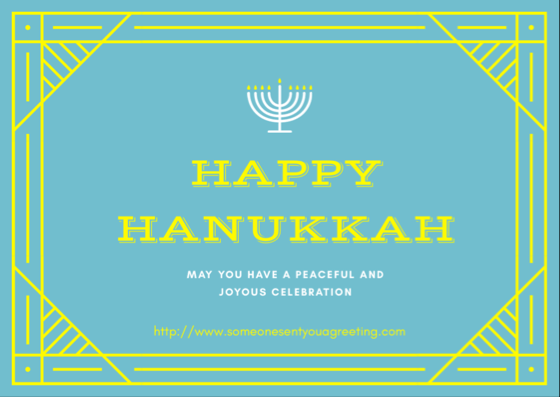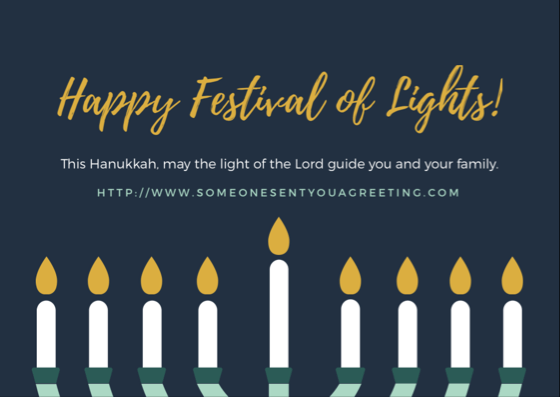 Enjoyed this post? Don't forget to share on Pinterest, Facebook or Twitter!