Do you know someone who has dedicated to their life to nursing? Do you want to inspire them with nursing quotes or sayings? Or maybe you're a nurse yourself and are looking for inspirational nursing quotes.
Nursing is such an admirable profession. The dedication and selfless work they do is a reminder of the good in people. It's no wonder patients and the greater public feel so grateful and inspired by nurses. The work they do is tough, with long hours and little recognition. The strain and demand can lead to burnout. Maybe even a loss of love for what is more a calling than an actual job.
So an inspirational and empowering quote can be a real lift to someone who might be struggling with the pressures of nursing. Words are powerful. They can motivate, be uplifting, make us laugh or cry, and in this case inspire.
With that in mind use the inspirational nursing school quotes below to show your appreciation for all the nurses or to inspire you in your caring for patients.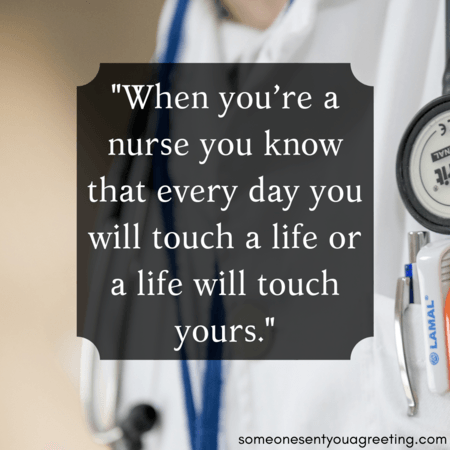 Inspirational Quotes About Being A Nurse
"To do what nobody else will do, in a way that nobody else can, in spite of all we go through; is to be a nurse." – Rawsi Williams
"America's nurses are the beating heart of our medical system." – Barack Obama
"A nurse will always give us hope, an angel with a stethoscope." – Carrie Latet
"Care for one, that's love. Care for hundreds.. that's nursing."
"Every nurse was drawn to nursing because of a desire to care, to serve, or to help." – Christina Feist-Heilmeier
"When you're a nurse you know that every day you will touch a life or a life will touch yours." – Unknown
"A nurse is compassion in scrubs" – Lexie Saige
"I may be compelled to face danger, but never fear it, and while our soldiers can stand and fight, I can stand and feed an nurse them." – Clara Barton
"Nurses may not be angels, but they are the next best thing!" -Unknown
"When I think about all the patients and their loved ones that I have worked with over the years, I know most of them don't remember me nor I them, but I do know that I gave a little piece of myself to each of them and they to me and those threads make up the beautiful tapestry in my mind that is my career in nursing." – Donna Wilk Cardillo
"I attribute my success to this; I never gave nor took any excuse." – Florence Nightingale
"Constant attention by a good nurse may be just as important as a major operation by a surgeon" – Dag Hammarskjold
"The trained nurse has become one of the great blessings of humanity, taking a place beside the physician and the priest." – William Osler
"Nurses are the heart of healthcare" – Donna Wilk Cardillo
"Bound by paperwork, short on hands, sleep and energy… nurses are rarely short on caring" – Sharon Hudacek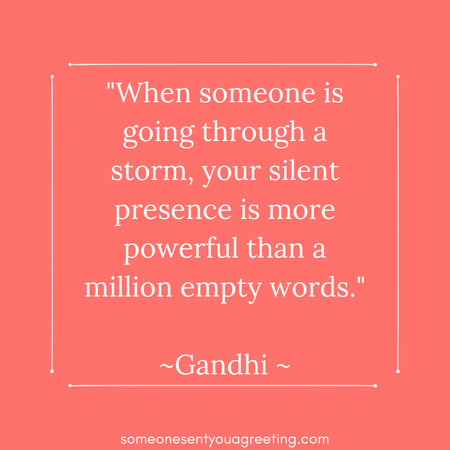 "Nurse: just another word to describe a person strong enough to tolerate anything and soft enough to understand anyone."
"Our job as nurses is to cushion the sorrow and celebrate the job, everyday, while we are "just doing our jobs"." – Christine Belle
"Nurses are the hospitality of the hospital" – Carrie Latet
"The character of a nurse is just as important as the knowledge he/she possesses" – Carolyn Jarvis
"Caring is the essence of nursing" – Jean Watson
"Nurses dispense comfort, compassion, and caring without even a prescription" – Val Saintsbury
"Sometimes I inspire my patients; more often they inspire me." – Unknown
"Bound by paperwork, short on hands, sleep, and energy… nurses are rarely short on caring." – Sharon Hudacek
"Nurses are there when the last breath is taken, and nurses are there when the first breath is taken. Although it is more enjoyable to celebrate the birth, it is just as important to comfort in death." – Christine Bell
"Be the nurse you would want as a patient."
"When someone is going through a storm, your silent presence is more powerful than a million empty words." – Gandhi
"To know even one life has breathed easier because you have lived; that is to have succeeded." – Ralph Waldo Emerson
"Caring is the essence of Nursing." – Jean Watson
"Nurses encompasses an art, a humanistic orientation, a feeling for the value of the individual, and an intuitive sense of ethics, and of the appropriateness of action taken." – Myrtle Aydelotte
"Nurses are a unique kind. They have this insatiable need to care for others, which is both their greatest strength and fatal flaw." – Dr. Jean Watson
"Too often we underestimate the power of a touch, a smile, a kind word, a listening ear, an honest compliment, or the smallest act of caring; all of which have the potential to turn a life around." – Leo Buscaglia
"Drugs are not always necessary, belief in recovery always is." – Norman Cousins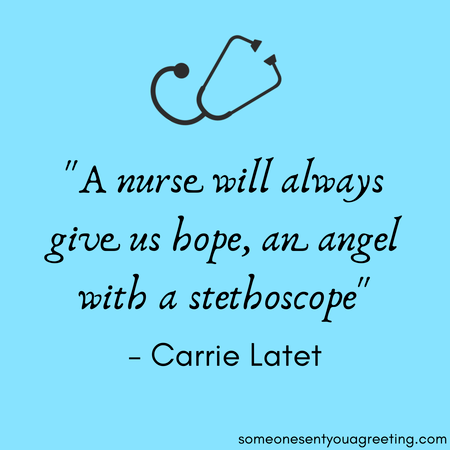 Inspirational Quotes for Nursing Students
If you or someone you know is in the process of training to become a nurse then these nursing student quotes should inspire them to stick with. Follow their passion and become the best nurse they can.
"Panic plays no part in the training of a nurse." – Elizabeth Kenny
"When you feel like quitting, remember why you started." – Unknown
"It is not how much you do, but how much love you put in the doing." – Mother Teresa
"Your work is going to fill a large part of your life and the only way to be truly satisfied is to do what you believe is great work. The only way to do great work is to love what you do." – Steve Jobs
"To know even one life has breathed easier because you have lived. This is to have succeeded." – Ralph Waldo Emerson
"Where the needs of the world and your talents cross, there lies your vocation." – Aristotle
"When someone is going through a storm, your silent presence is more powerful than a million empty words."
"Medicine sometimes snatches away health, sometimes gives it." – Ovid
"Kind words can be short and easy to speak but their echoes are truly endless." – Mother Teresa
"If you can't figure out your purpose, figure out your passion. For passion will lead you right into your purpose." – Bishop T.D Jakes
"Your profession is not what brings home your paycheck. Your profession is what you were put on Earth to do with such passion and such intensity that it becomes spiritual in calling." – Vincent Van Gogh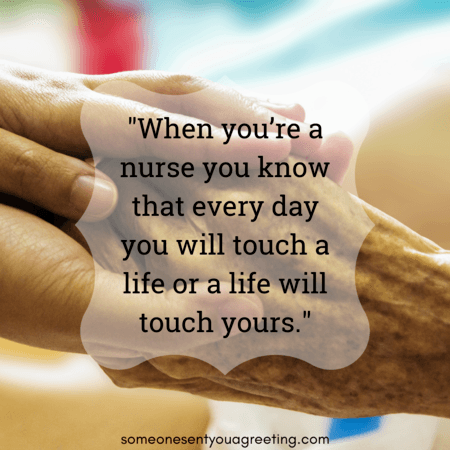 Funny Nursing Quotes
Amongst the sickness there are still laughs to be had. These funny quotes about nursing should bring a smile to the face of any nurse who will instantly be able to identify with them.
"Nursing would be a dream job if there were no doctors." – Gerhard Kocher
"How can anybody hate nurses? Nobody hates nurses. The only time you hate a nurse is when they're giving you an enema." – Warren Beatty
"Nurses, one of the few blessings of being ill." – Sara Moss-Wolfe
"May your scrubs be comfy, your coffee be strong, and your Monday be short."
"Nurses are angels in comfortable shoes."
We hope these inspiring nurse quotes will have made you realise how important nurses are to us. If you know a healthcare worker then reach out and show your appreciation for all they do.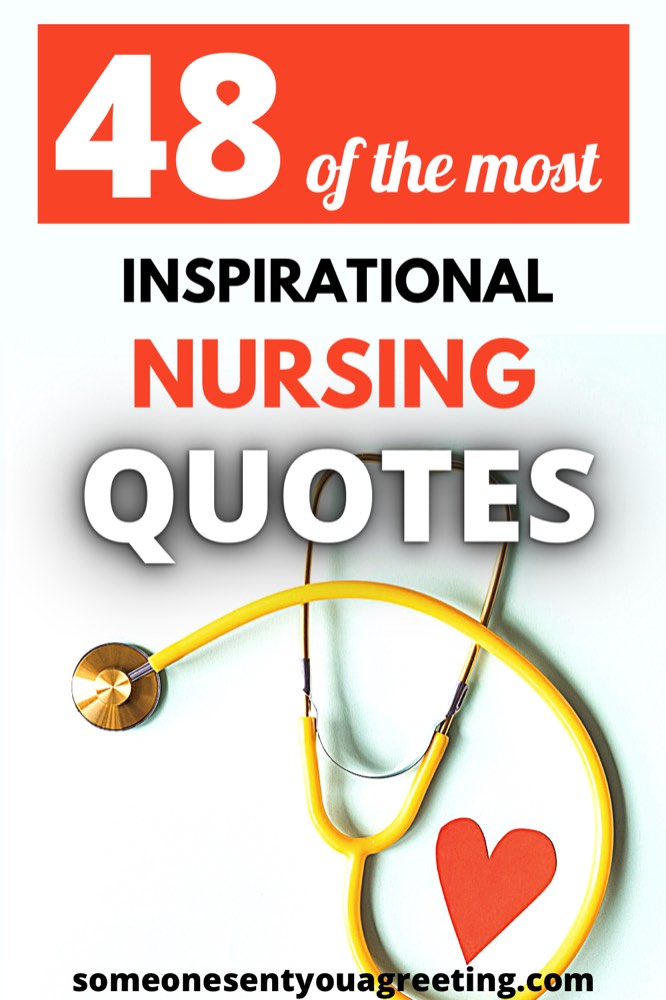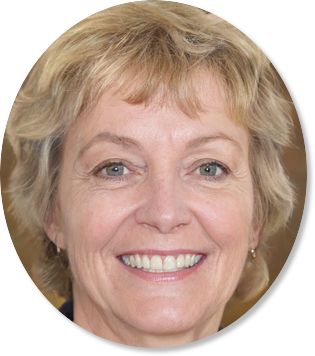 Sally Gibson is the founder of Someone Sent you a Greeting, a holiday/celebration website. Sally's writing work has been mentioned in Woman's World, Yahoo, Women's Health, MSN and more. If you have any questions get in contact with one of the team via the about page.