Ah, weddings. Fantastic, aren't they? That is until you remember you've got to send the happy couple a card and have no idea what to write! Well fear not, as we've put together the best list of wedding wishes and message examples to help you out of this particular bind.
You shouldn't be worried about struggling with what to write in a wedding card. Believe it or not but it's a very common problem.
Many people are concerned they will say the wrong thing or cause offence and upset the couple. Most of the time those worries are unfounded.
But just in case we've found the best selection of wedding card messages that you can either copy as they are or use as a starting point to write your own. So take a look below and them just enjoy the magical day!
Wedding Wishes and Card Messages
"We are wishing you the best wedding you could possible have on this special day!!  Congratulations!"
"Your wedding day will be a day you will look back on, reminisce and fall in love all over again."
'You did it, you made your promise to each other and now you are married!  Congrats and enjoy a wonderful life together after your wedding!'
"Best wishes and may all the days of your marriage be that of happy times together."
'There are special moments in everyone's life, but one's wedding day is at the top of the list!  Enjoy your special moment!  Allow your wedding day to stay warm in your heart for a very long time."
"Congratulations on this wonderful day.  May your lives together will be full of love and happiness, and your wedding be everything you imagined."
"Here's to a couple with many years of happiness ahead of them.  Please accept our warmest wishes on a wonderful day!"
"Sending only the very best of wishes on your wedding day."
"May your love out live any trials or tribulations and may your wedding day be wonderful."
"Such a perfect wedding day for such a perfect couple."
"Wishing you a passion that only grows stronger everyday after your wedding!"
"The best marriage is based on friendship, you will have the best type of marriage! Congratulations and best wishes for the future."
"Passion and lust may have started your relationship, but friendship and respect will keep it strong. Sending good wishes for that strong marriage."
"Wishing you both a long and happy marriage together."
"The two of you deserve so much on your wedding day, and committing yourselves to each other is just the start of how wonderful your lives will be!"
"Your relationship is a true example that true love still exists! May your true love live on forever and may your wedding day live on in your hearts."
"Congratulations on such a amazing commitment to one another.  Sending loving wishes your way."
"A big congratulations to the two of you. May your wedding be everything you have always dreamed it would be."
"The knot has finally been tied!  Congratulations on your wedding and for both of you for making a perfect knot!"
Sources: theknot, hitched.co.uk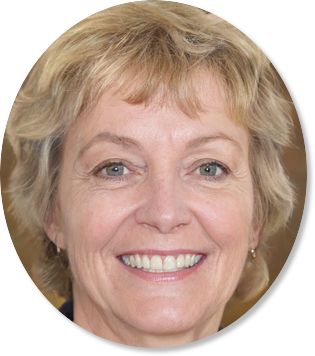 Sally Gibson is the founder of Someone Sent you a Greeting, a holiday/celebration website. Sally's writing work has been mentioned in Woman's World, Yahoo, Women's Health, MSN and more. If you have any questions get in contact with one of the team via the about page.