Merry Christmas! Hopefully you're full of festive spirit and enjoying the holidays. One thing that can put a bit of a dampener on that Christmas cheer though is knowing you've got a whole pile of Christmas cards to write.
Not only can it be time consuming and, lets face it – a bit dull, but also often difficult to know what to write or say in your message.
It doesn't have to be though. It requires a little thought and maybe even some preparation beforehand but the effort is worth it.
Wishing family, friends and even just acquaintances a happy Christmas and letting them know you're thinking of them at this time of the year is a lovely way to show you care.
So spread some of the holiday spirit with a touching and thoughtful Christmas saying. Just follow our guide below to get the perfect Christmas wishes for your cards.
What to Write in a Christmas Card
This quick guide should give you everything you need to write your own Christmas card message:
The best way to start your Christmas card message is with a simple greeting. As with most cards something like "Dear ____" is the common and accepted way to do so.
Next follow up with is with a traditional Christmas greeting or sentiment. Something like "Happy Christmas", "Merry Christmas" or "Happy Holidays".
After this will come the real meat and bones of your message. Depending on your relationship with the recipient will shape the type of message you write at this point. For example if it's a close friend or a member of your family then you will want your message to be a lot more heartfelt and personal than if it were a work colleague. You can incorporate some big news of your own, talk about how much the person means to you, or perhaps include an anecdote relating to them.
Alternatively you can theme your message around something in particular. If the recipient is religious or has a strong faith then you can use a religious saying. Or if you feel it's appropriate then you can make your message funny and humorous.
Finish your message by signing it with a warm closing. Your relationship with the recipient will determine what sort of signing you should use. The closer you are to them – a friend or family member – then the warmer the closing. However with just an acquaintance you will want it to be more formal.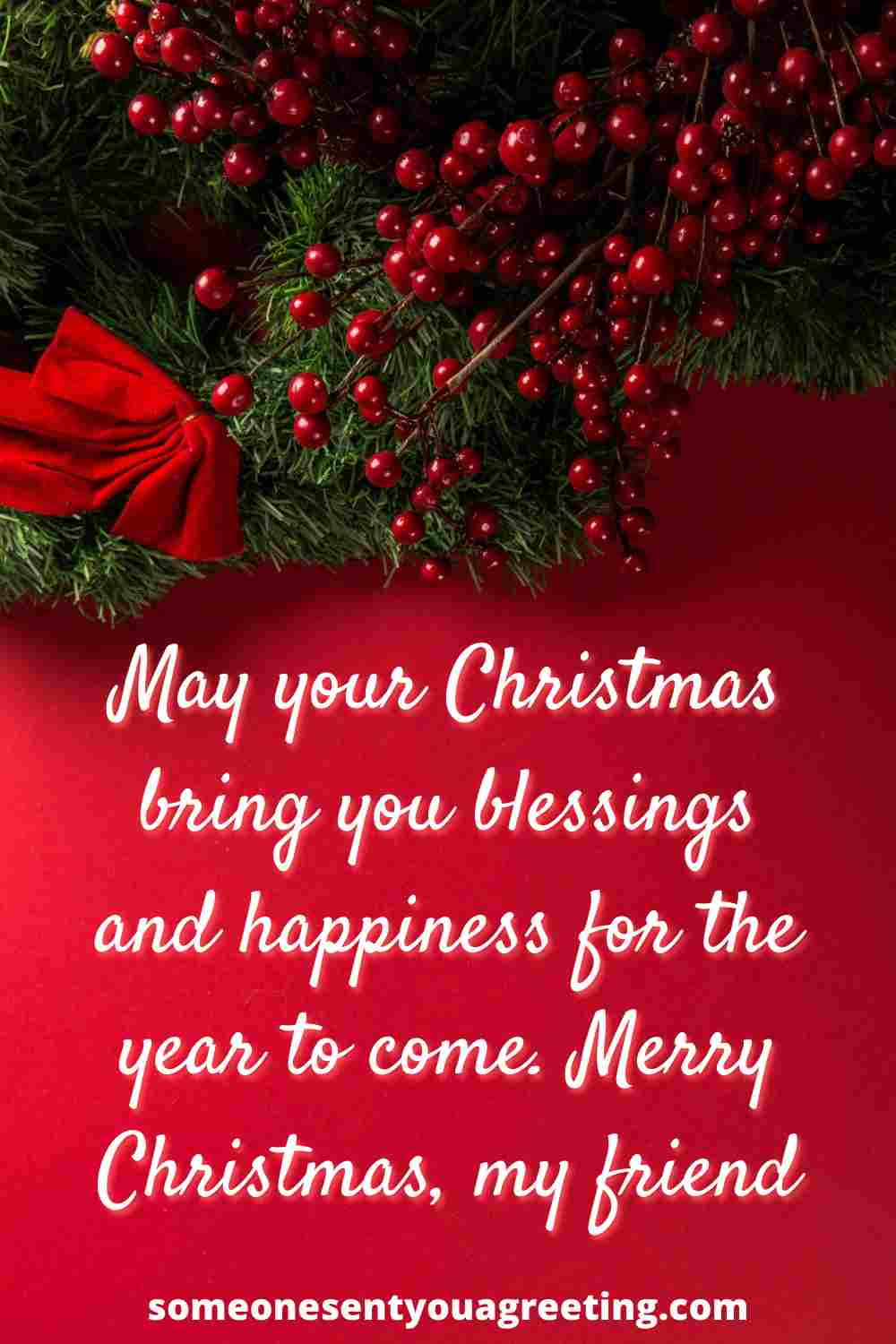 This should help you to write your own Christmas cards but if you want a little more help then take a look at the example messages and wishes below.
Christmas Card Messages
These messages start at the simpler and very basic end of the Christmas wishes spectrum, with things just like "Merry Christmas" and other short greetings, and then as you go down the list they get a bit more elaborate and interesting. They're a safe choice as their universality means they can be used for most people. So you should find what you need amongst them.
Short Messages
Wishing You a Happy Christmas!
Merry Christmas and a Happy New Year!
Have a joyous Christmas
Have yourself a Merry Christmas
Peace, joy, and love to you and your family
Hope you've been good this year! Merry Christmas
Happy Christmas and many returns
Seasons Greetings
Sending you glad tidings this holiday season
Wishing you a wonderful Christmas
Unwrap yourself a joyous Christmas! Happy holidays
Hope this special time of year is filled with joy!
Merry Christmas. I'll be thinking of you during the holidays
May the spirit of Christmas be with you throughout the New Year.
Here's to a season filled with warmth, comfort and good cheer!
Enjoy all the excitement and magic of this time of year!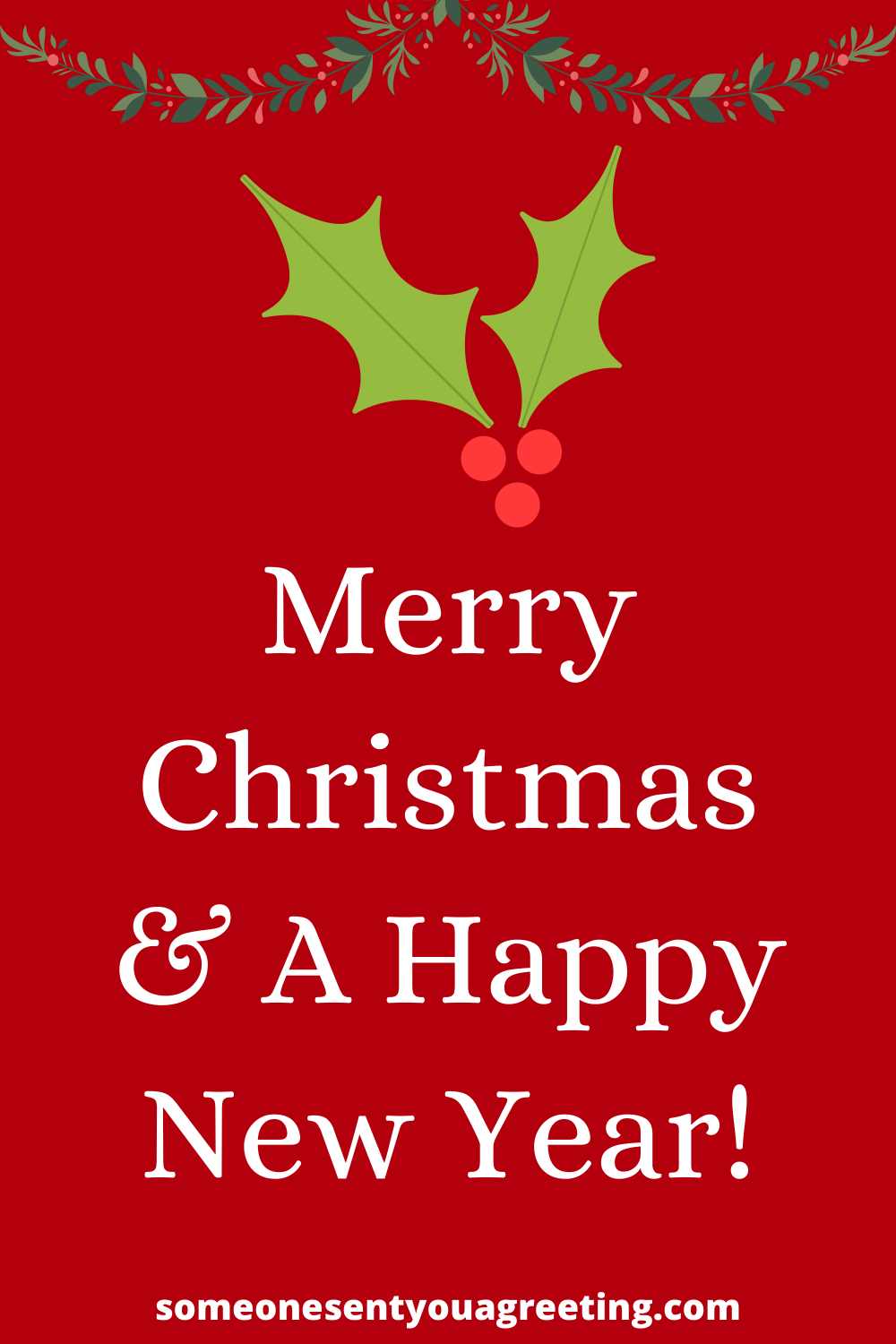 Long Messages
One of the joys of Christmas is the time we get to spend with the people most important to us. I can't wait to celebrate Christmas with you
May you be surrounded by all the things that brings you joy and happiness. Have a wonderful Christmas
The beauty of the Christmas season is that it can remind us of all the beauty in life that we take for granted: our family, our friends, and our faith
Celebrate this wonderful time of the year with the joy and love the season inspires. Have a happy Christmas
Spread some goodwill and cheer this season and enjoy all the holiday has to offer. Make it a lovely and joy filled Christmas
May the Christmas season fill your home with joy, your heart with love and your life with laughter
Thinking of you and your family and sending warm thoughts during the holiday season. I hope you have a joy filled Christmas
Wishing you and your whole family the merriest of Christmases and the happiest of New Years
Find the joy of Christmas in the loved ones you surround yourself with and remember how special it is to have them in your life
To those we love and see each day and other loved ones far away, to all good friends who mean so much and those with whom we're out of touch. Wishing you every happiness this holiday season and throughout the coming year.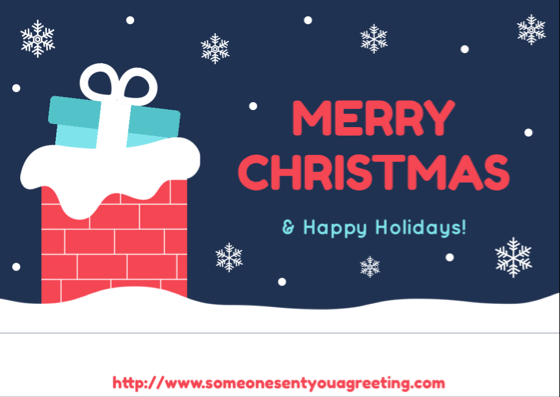 Christmas Messages for Family
Send a lovely and heartfelt Christmas message to your family with one of these examples. Let them know how much they mean to you with one of these holiday sentiments.
Having an amazing family like you is all I could want. Happy Christmas!
You know what the best Christmas present is? Spending it with your wonderful family! Merry Christmas.
Even though we argue know how much I love you all. Have the best Christmas and a Happy New Year
I feel so thankful to be blessed with such a loving family. I can't wait to spend the holidays with you.
I love and miss you so much. I hope I'll be able to come home next year for Christmas to give you a hug in person. This card is the best I can do this year
You don't get to choose your family but even if you did I'd still pick you guys! Have an amazing Christmas
I can't wait to make some more happy memories this Christmas with my favourite people!
There is no greater gift this holiday season than spending time with family around the Christmas tree. Can't wait to see you all Christmas Eve.
Wondrous Christmas nights always remind me that I'll never be alone, because my beautiful family will never let it happen. And I promise you just the same. Merry Christmas!
Christmas brings family and friends together; it helps us appreciate the love in our lives we can often take for granted. May the true meaning of the holiday season fill your heart and home with many blessings.
Remember that time spent with family during this time is the most rewarding and full of love
Have a stress free, family filled holiday! Merry Christmas
I'm going to miss spending Christmas with you all. We'll catch up soon though
As I grow up, the meaning of Christmas continues to deepen as I keep discovering the true nature of love, joy, and peace, not only at this time of year, but all year round. Thank you for being a family that continues to teach me what these are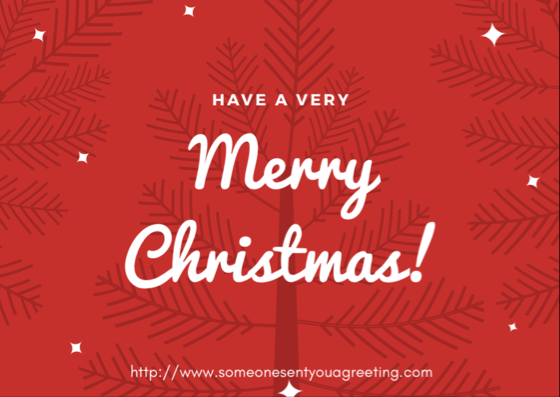 Christmas Messages for Friends
Don't forget your friends this Christmas! Wish them a happy Christmas and spread the holiday spirit with a message letting them know how important to you they are.
I'm always grateful for having a friend like you at this time of year. Merry Christmas!
Wishing all my friends the happiest Christmas
Having you as a friend is the best Christmas present I could receive
I hope you have a Christmas filled with joy and fun
If you want to get me a great gift then how about spending lots of time together this year? Have an amazing Christmas!
Looking forward to having a festive and fun holiday with you. Merry Christmas
Friends like you are as magical as Christmas spirit and as rare as Santa sightings
Wishing one of my most dearest and special friends a Merry Christmas and an amazing New Year!
Holidays are so much more special when they are celebrated with important friends like you
Here's to a fantastic Christmas for my best friend. The person who has loved and supported me through thick and thin and been there when I've needed them the most. Sending you so much joy and happiness during the holiday season
I hope you know how much you mean to me and the greatest present I'll get this year is having a friend like you in my life. Happy Christmas
Christmas to me means spending time with family and friends. I can't wait to enjoy the festive spirit with my closest pals. Merry Christmas
Even more than Christmas decorations, friends are what really light up my life. You brighten my day and many other days of the year as well
As this year ends and the holiday season is upon us I'm reminded of what an incredible friend you've been. Thank you for your continued friendship and being such an important part of my life. Have a brilliant Christmas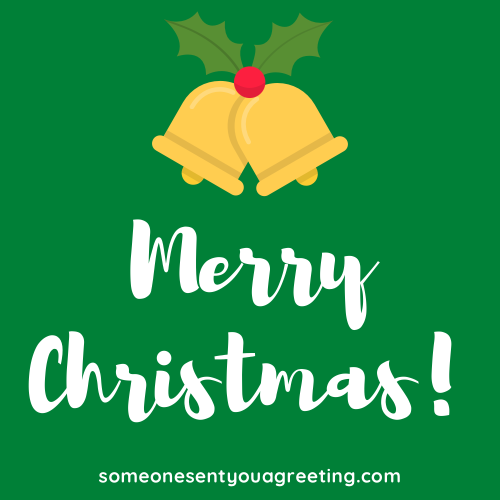 Funny Christmas Card Messages
The holiday season is a time for fun and laughter, so using a funny Christmas card saying might be just perfect. Be confident the recipient won't be offended by something humorous though. They might be expecting something like a more traditional Christmas sentiment or message.
Get your fat pants ready, it's Christmas!
May your gifts be many, and your returns be few. Have a stress free holiday season!
My favorite part of the holiday season is blaming my long-term weight gain on the holiday season. Merry Christmas!
Christmas is Claus for celebration!
I'm writing a unique and personal message in each of my Christmas cards this year. So for you, I'd like to say: 'Whomever you are, Merry Christmas to my friend/family person who is really special.'
If I had to choose between you and Santa, I'd choose you. I still think it's a little creepy that that guy comes in my house while I'm sleeping!
May your fun be large and bills be small this year. Merry Christmas!
The best thing about Christmas is the day after Christmas, when you still have almost a year until you have to see your annoying extended family members again.
May your gifts be many, and your returns be few. Have a stress free holiday season!
Anyone know where I can buy love? They told me that was the best thing to give out this Christmas.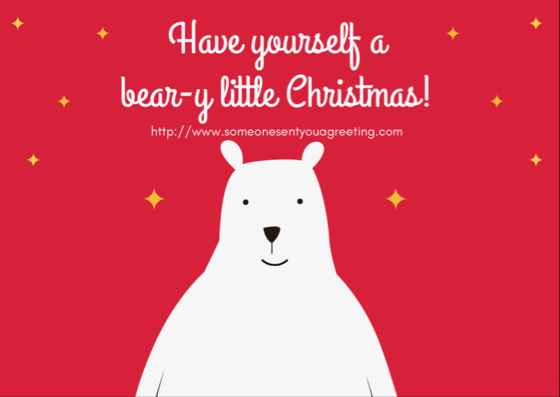 Religious Christmas Card Messages
Christmas is a religious celebration first and foremost. And you may be religious yourself or have friends and family members that are. So use a religious Christmas card message or Bible verse to celebrate with those around you who have a strong faith.
I hope you're filled with His love and wrapped in His peace as we celebrate the miracle of His birth.
God bless you at Christmas and always
God bless you this holiday season – Merry Christmas!
Jesus is the gift that we all are given this Christmas.
May you feel rich in God's love this Christmas. 'For God so loved the world he gave his only begotten Son.'
May you have the gift of Faith, the blessing of Hope, and the peace of His Love at Christmas and always.
Let's celebrate the baby, the servant, and the King named Jesus Christ.
Merry Christmas! We have hope because Jesus was born.
As we rejoice and celebrate this wonderful season of Christmas, let us not forget to thank baby Jesus for coming into our live. Let us together prepare ourselves to welcome him into the homes of our hearts. Merry Christmas to you and your loved ones
We're wishing your family the peace, love, and joy that can only be provided by our savior. May you be blessed this Christmas
May the timeless message of Christmas fill your heart and home with joy now and throughout the coming year.
Bible Verses for Christmas Cards
"When they saw the star, they rejoiced exceedingly with great joy" ~ Matthew 1:23
"Today in the town of David a Savior has been born to you; he is Christ the Lord." ~ Luke 2:11
"She will bear a Son; and you shall call his name Jesus, for He will save His people from their sins" ~ Matthew 1:21
"And there were shepherds out in the field, keeping watch by night. And an angel of the Lord appeared to them, and the glory of the Lord shone around them" ~ Luke 2:8-9
"But when the fullness of the time came, God sent forth His Son, born of a woman, born under the Law, so that He might redeem those who were under the Law, that we might receive the adoption as sons" ~ Galatians 4:4-5
"For God so loved the world that he gave his one and only Son, that whoever believes in him shall not perish but have eternal life" ~ John 3:16
Christmas Quotes
There are many famous quotes regarding Christmas and they can be an excellent addition to your cards. So try one of the Quotes below that range from funny through to touching and celebratory.
"You know you're getting old when Santa starts looking younger." – Robert Paul
"My brothers and sisters, true love is a reflection of the Savior's love. In December of each year we call it the Christmas spirit. You can hear it. You can see it. You can feel it" – Thomas S. Monson
"Christmas is joy, religious joy, an inner joy of light and peace." – Pope Francis
"Christmas will always be as long as we stand heart to heart and hand in hand" – Dr. Seuss
"Christmas is a time when everyone wants his past forgotten and his present remembered." -Phyllis Diller
"You can tell a lot about a person by the way they handle three things: a rainy day, lost luggage and tangled Christmas lights." – Maya Angelou
"T'was the night before Christmas, when all through the house, not a creature was stirring, not even a mouse" – Clement Clarke Moon
"Christmas is the day that holds all time together" – Alexander Smith
"I stopped believing in Santa Claus when I was six. Mother took me to see him in a department store and he asked for my autograph" – Shirley Temple
"Christmas isn't a season. It's a feeling" – Edna Ferber
How to Sign a Christmas Card
To finish your card you will want to sign it with a warm sentiment or closing. Depending on the type of card you've written or the person it's for will play a big role in how you close it.
For example if you're signing it as a family that will be different if it's just you. Or if it's for family and friends as opposed to just an acquaintance then the type of words you use will be very different.
So you can use one of our examples below or use them as inspiration to write your own.
For Friends and Family (informal)
With love
Wishing you so much love
Many hugs and kisses
Can't wait to see you soon
Have a truly Merry Christmas
Christmas blessings
Lots of love
Wishing you joy and happiness
For Acquaintances (formal)
Yours sincerely
Warm regards
All the best
Seasons greetings
Merry Christmas
Happy Holidays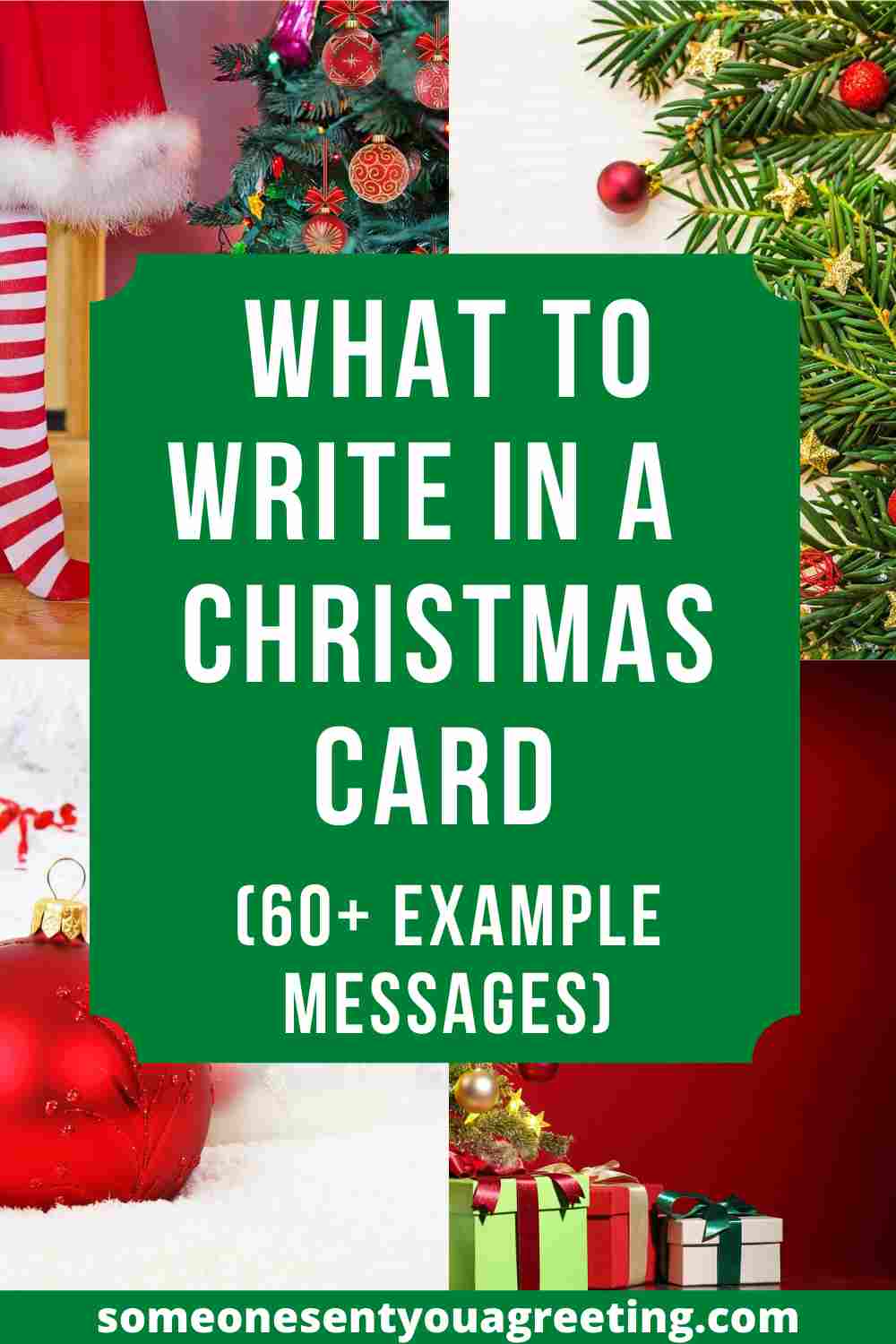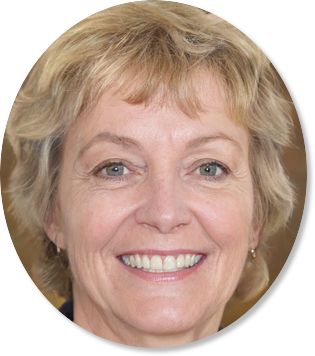 Sally Gibson is the founder of Someone Sent you a Greeting, a holiday/celebration website. Sally's writing work has been mentioned in Woman's World, Yahoo, Women's Health, MSN and more. If you have any questions get in contact with one of the team via the about page.