Do you need some housewarming wishes to congratulate someone on their new home? Do you want say 'welcome to the neighborhood!' but aren't sure how? Then keep reading.
Buying or moving into a new house is one of life's major events. It can mean the start of a new family, the moving on up in the world, or maybe just starting afresh.
Most people aspire to own their own property so when it happens it's definitely a big occasion. One thing most people do when hearing of a friend or family member moving into a new home is to congratulate them.
Or if you've got a new neighbour wishing them well in their new house is a great way to break the ice. Sometimes you might buy them a housewarming gift, especially if they hold a housewarming party. But even if they don't and you choose not to get them a gift you may still want to send them a card congratulating them or just put a message on Facebook.
But you might also be struggling with what to say. You'll want to wish them well and congratulate them on their new home.
If you find you've got writers block though then try some of the housewarming wishes and messages below to give you some inspiration. Or feel free to copy the examples, edit them to fit your situation and use them as you wish.
Housewarming Wishes
These are some short and simple housewarming wishes to put in a housewarming card, send as an SMS, use on Facebook or just say in person. You can change them or add anything extra you need to personalise the message.
All the best in settling into your new home
Best wishes on moving into your new house
Welcome to the neighbourhood! If you need anything don't hesitate to ask
Home sweet home! Or at least it is now!
Wishing you a happy moving day and quick settling in
Best wishes on the new house. I can't wait to see it
Best of luck and I'm really hoping you and the neighbours get along!
You can finally put your feet up and have a rest! All in your new home. Best wishes
I'm so excited for you – your first home! Enjoy it
Happy moving in day neighbour! Looking forward to getting to know you
May your new home be blessed with happiness and joy
May you create years of happy memories in your new house
Please accept my warmest wishes for your new home
May your family and you grow old and happy together in your new house
May those who visit your new home feel the love residing there
We're so pleased you've found what you wanted in a home. Enjoy it!
Relax, take it easy and enjoy that brand spanking new home of yours!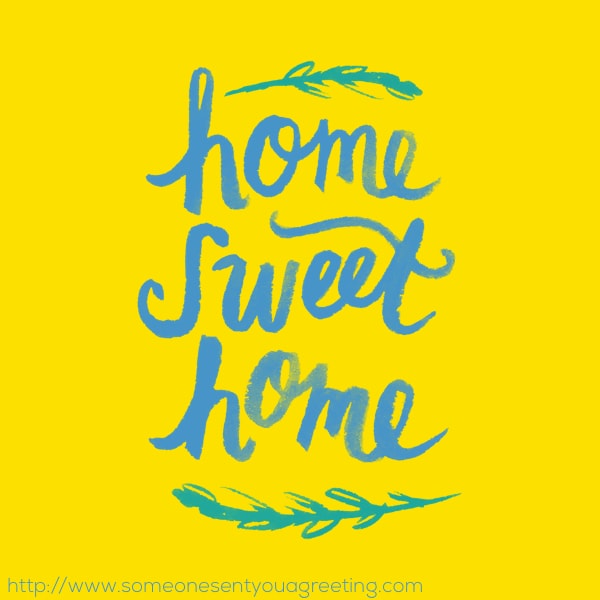 SEE MORE: New Home Quotes
Housewarming Congratulations
Congratulate someone on their new house with one of the congratulations messages below. Let them know how pleased you are with their big move and join in with the happiness.
Congratulations on your lovely new home
Congratulations! I hope your new house brings you and your family much happiness
Congratulations on the big move, hoping it all works out well
Congratulations! I can't wait to come round and judge your interior design!
Heres hoping the new neighbours like you! Congratulations!
Congratulations! You've finally found a place you can properly call your home.
Congratulations on your new house, may it be filled with warmth and happiness
Many congratulations on having a place to call your own
Congratulations, and I hope your new house overflows with love
Congratulations your new home. Remember to fill it with joy, laughter and happy memories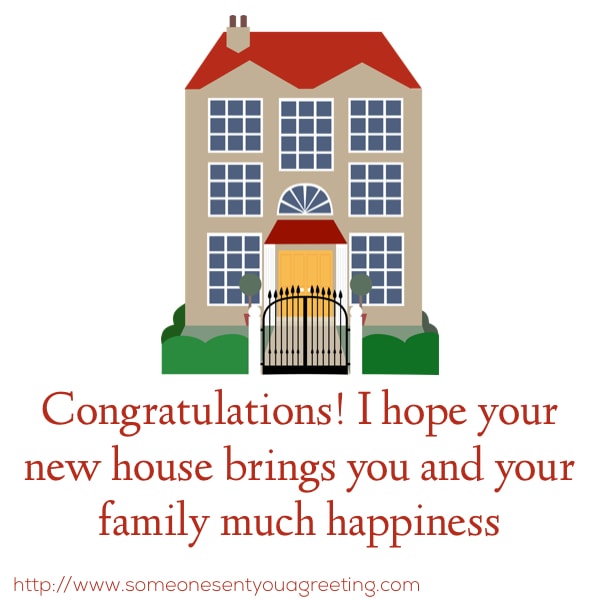 House Warming Wishes to a Friend
These housewarming messages are for a good friend who has just moved into a new home and you want to send your congratulations and best wishes.
To my best friend – enjoy your new house and congratulations on the move.
Sending new home blessings to you and your family as you move into your new place.
May your new house be a place of love and where your dreams will come true.
Congratulations my friend! You've found your forever home and can look forward to enjoying many years of happiness living there.
Wishing you all the best for a happy life in a very happy home. I know you're going to love the new place.
Happy housewarming day! May this be the best move of your life and the place you want to stay in forever.
You more so than anyone deserves a lovely house and you've found it with this move. I am delighted for you and can't wait to come over and see the new house.
I didn't get you a housewarming gift but hopefully this message will be good enough! Here's to many years spent in your new home.
Housewarming Quotes
Instead of using a message or best wishes you can choose a housewarming quote. These can be insightful, witty or just sum up your feelings perfectly.
"One only needs two tools in life: WD-40 to make things go, and duct tape to make them stop" – G.M. Weilacher
"People are living longer than ever before, a phenomenon undoubtedly made necessary by the 30-year mortgage" – Doug Larson
"A man builds a fine house; and now he has a master, and a task for life: he is to furnish, watch, show it, and keep it in repair, the rest of his days" – Ralph Waldo Emerson
"Any home can be a castle when the king and the queen are in love" – Unknown
"There's nothing to match curling up with a good book when there's a repair job to be done around the house" – Joe Ryan
"Unless one decorates one's house for oneself alone, best leave it bare, for other people are walleyed" – D.H. Lawrence
"A house that does not have one worn, comfy chair in it is soulless" – May Sarton
Funny Housewarming Wishes
A good way to congratulate or wish someone well on their new home is with something a little cheeky and humorous. They'll probably already be smiling because of the new house but you can add to the cheer with a witty house warming message.
Congratulations and welcome to the world of leaks, repairs and ballooning mortgage payments!
Your new home looks beautiful and trendy – just like you!
Have a happy and drunk housewarming party!
Congratulations! So.. I'll take the couch then?
Congrats! I hope your new neighbours aren't a**holes!
So you finally got a room
Congratulations on your new home! I hope your neighbours have unsecured wifi!
Congrats on your new place! Sorry that when you needed help moving I was sick, out of town and the dog ate my keys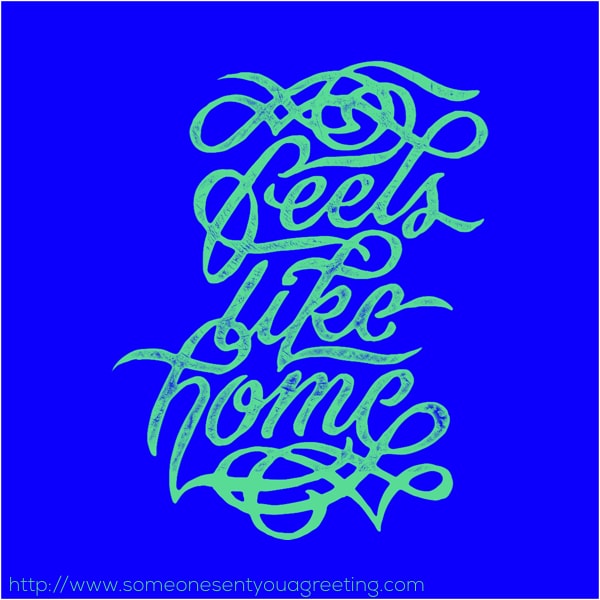 Housewarming Poems
A clever or touching poem can be a great way to congratulate someone on moving into a new house. If you can't write your own, and don't worry if you can't because it's tough, then take a look at the few below.
May your troubles be less
And your blessings be more
And nothing but happiness
Come through your door
A house is made of walls and beams
A Home is made of love and dreams
May your new home have a warm hue.
May it bring you happiness and delight true.
May your new home fulfill all your dreams.
May joy and cheer burst at its seams.
A new house like this is deserved by few;
Its style and character truly suit you.
More than comforts, I wish you care.
More than pretty walls, I wish you a life fair.
More than fancy accessories, I wish you success.
More than decorative paintings, I wish you happiness.
More than luxuries, I wish with peace you dwell.
For moving into such a beautiful house, I wish you a time very swell.
You should now have all you need to congratulate and send your best housewarming wishes to whoever it is moving into their new home.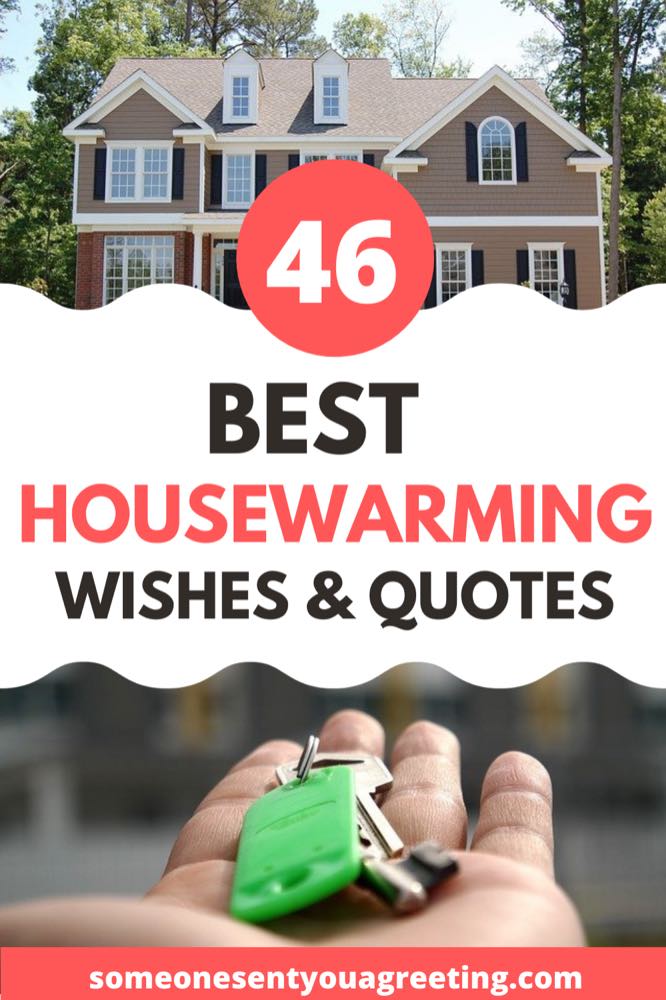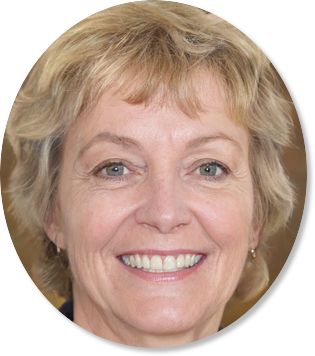 Sally Gibson is the founder of Someone Sent you a Greeting, a holiday/celebration website. Sally's writing work has been mentioned in Woman's World, Yahoo, Women's Health, MSN and more. If you have any questions get in contact with one of the team via the about page.