When someone retires it's a good idea to congratulate them on their years of hard work and success. So sending them retirement wishes in a card, possibly with flowers or a gift, is the perfect way to recognise a lifetime of the tough grind.
You can let them know how proud of them you are, maybe use some humor and make it clear how great they're future is going to be. But knowing what to say and the right words to use can be tricky.
Retirement isn't always a time that everyone looks forward to. The end of work can leave some people feeling directionless and that they don't have any value left. So choosing the right message for the right person is important. Words can be powerful.
So use one of the retirement wishes and messages below to give you ideas or inspiration to write your own. Or you can edit them to fit the person you're sending it to or copy them exactly as they are.
Retirement Wishes
Try one of these retirement wishes either in a retirement card, to use on Facebook and social media or even just to say to them in person and wish them the best.
Best wishes on your retirement
Wishing you a long and joyous retirement.
May your retirement be the best days of your life.
Sincerest wishes on your retirement!
Wishing you the best in this next phase in your life.
Best wishes and have a happy retirement
Wishing you a satisfying and lengthy retirement
Enjoy your golden years!
Wishing you a happy and healthy retirement
You have a long and bright future ahead of you. Best wishes on your retirement!
Wishing you the best through your retirement
The best is still to come! Have an amazing retirement
Hoping your retirement brings you all the best things in life
With the warmest of wishes and the warmest of hearts, so excited for your new adventure!
Wishing you the best on your life after this retirement. We'll miss you.
May your retirement be filled with many new adventures, meaningful moments, and much happiness.
Wishing you the best, but secretly wishing it was me!
May your retirement be a special time spent with friends and family doing all the things that you enjoy to do.
Wishing you and your family all the best as you enter into a new phase of your life. May you enjoy the extra time that you'll be spending with them.
Sending you loving wishes for a truly amazing retirement
Best wishes on your retirement, may it be even better than you ever imagined
Enjoy the freedom your achievement has earned. Happy retirement
May your retirement be the best days of your life
Wishing you the most exciting and stress-free retirement ever
Wishing you good health, good luck and great success in your retirement
SEE MORE: 50+ Retirement Wishes for Friends
Retirement Congratulations
Instead of wishing someone well in their retirement you may choose to congratulate them on their success and hard work.
Congratulations on your retirement, we're so happy for you.
Congratulations on your well deserved retirement
Congratulations, may you enjoy your retirement to the fullest.
Congratulations on your retirement; the end of an era but the start of a whole new chapter.
Thankful for the time we all shared together. Congratulations!
Congrats on your retirement…wishing you lots of love, peace, good health, wealth and happiness!
Congratulations on your huge accomplishments! You deserve everything and more. Congrats, my friend!
Retirement is when life gives you the greatest reward there can ever be – peace of mind. Congratulations.
After seeing you accomplish so much, I have a massive respect for you, my friend. Congratulations.
Don't retire with regrets of what you couldn't do. Retire with ambitions of what you will do now. Congratulations.
SEE MORE: Retirement Messages for Coworkers
Retirement Quotes
Using a profound or funny retirement quote is a great way to let the recipient know you're feeling if you are struggling to find the words yourself. Something witty or insightful is the perfect way of saying well done and wishing them the best.
"Retire from work, but not from life." – M. K. Soni
"Don't simply retire from something; have something to retire to." – Harry Emerson Frosdick
"Retirement means no pressure, no stress, no heartache…… Unless you play golf" – Gene Perret
"The key to retirement is to find joy in the little things." – Susan Miller
"A retired husband is often a wife's full-time job." – Ella Harris
"Retirement may be an ending, a closing, but it is also a new beginning." – Catherine Pulsifer
"Retirement is wonderful. It's doing nothing without worrying about getting caught at it" – Gene Perret
"Sooner or later I'm going to die, but I'm not going to retire." – Margaret Mead
"There are some who start their retirement long before they stop working." – Robert Half
SEE MORE: 40+ Inspirational Retirement Quotes
We hope you now feel more comfort deciding what to write in a retirement card. Speak from the heart and let whoever it is that's retiring know how happy for them you are and you can't go wrong.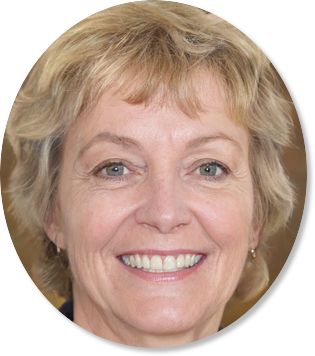 Sally Gibson is the founder of Someone Sent you a Greeting, a holiday/celebration website. Sally's writing work has been mentioned in Woman's World, Yahoo, Women's Health, MSN and more. If you have any questions get in contact with one of the team via the about page.