Birthday wishes tend to be very similar in their nature. Most are simple greetings that say happy birthday in one way or another. Some can be a bit more expressive but follow the same sort of pattern in wishing the recipient a happy or enjoyable birthday.
Which is fine if that's what you want. But sometimes you might want to say something a little different. For example if the person whose birthday it is is a pastor, or they have a strongly held faith, then you may prefer to send them a religious birthday message.
But knowing what to say or write and possibly what religious verses and texts to use can be difficult. You want your message to be a bit special, perhaps say more than a regular wishing of a happy birthday but you want to get it right. You also will want to avoid causing any offence which is more likely when using something religious.
So if you are struggling a bit with what to say then use the one or more of the religious Birthday wishes below. Some are purely religious based message and words, which you are free to change, whereas others are religious verses and passages.
Religious Birthday Wishes
These religious messages are perfect for expressing your happiness on someone's birthday in a card, to use on Facebook or other social media, or even to say in person.
May God bless your special Birthday with happiness and joy
Happy Birthday! May the love of God fill you with happiness on your big day
May God bless you on your birthday, helping to make your dreams come true. Have a happy birthday
Happy birthday. You're truly heaven sent by God.
Happy birthday. May you have many heavenly blessings on your special day.
Birthdays are not all about presents, but about God's presence too. Have a wonderful Birthday!
Happy Birthday! Today we celebrate the life God has given you and the happiness you have bought us all
Happy Birthday! May you have a blessed day and a great life ahead!
Happy birthday. May God grant you the strength to live life to the fullest (and, if you still have strength, blow out the multitude of candles on your birthday cake).
On this day, may you feel the Lord's loving presence working in your life. Have a great birthday
SEE MORE: Happy Birthday Aunt Wishes
Religious Birthday Messages
Enjoy your special day and may God bless you with many more years to come and a great life ahead. Happy Birthday!
Today is not only a day to celebrate your birthday. But also a day to celebrate a great gift from God. Thanks for coming into our lives
Have a happy and blessed birthday!
Every day is a great day to celebrate God's wonderful works. But today is a great day to celebrate you, one of God's most wondrous creations, wonderful birthday!
Happy Birthday! May His words bring light into your life and guide you in every step you take and decisions you make.
Happy birthday. My only prayer today is for you. Hoping your special day is as wonderful as you are.
Let the love of God illuminate your birthday and bring you all the joy in the world on this special day
On your birthday, remember that God is walking with you each and every step of your journey.
Happy Birthday! May God continue to provide you with enough strength to blow all those candles in your cake! But in case you need help, I'll be there for you!
Find the peace and joy of God on your Birthday.
SEE MORE: Happy Birthday Wishes for Niece
Religious Birthday Quotes
Have an amazing Birthday but always be thankful to God for the wonderful life you've been blessed with
I know that on this special day of yours God had many great things planned for you in the future. Happy Birthday
Happy birthday. May God always bless you and keep you happy, healthy and prosperous.
Happy Birthday! I pray that your special day will be filled with all the glory and the wonder of God's unfailing love and may you feel his presence working on your life all throughout the coming years!
On your birthday know that you are forever in Gods loving embrace. Have a truly special day
On your special day, I pray that God will continue to warm your heart and lift your spirits while granting you peace and serenity on your birthday
God will not count the candles you have on your cake nor the money in your bank account. It's the love in your soul that is what's more important. Happy Birthday!
On your birthday, I wish that your faith in God will become even stronger and that God's love will keep you going. Have a great Birthday!
Remember that God walks along with you on this birthday of yours. But there will be lots of your friends walking with you as well. Happy Birthday!
On your birthday, may you be filled with peace, joy and laughter all year round! Through the years, as you go on with your journey in life, may you continue to strengthen lives and bring glory to our God!
SEE MORE: Happy 70th Birthday Wishes
Religious Verses
You can choose to use a fitting Bible verse as a way to celebrate someone's birthday as well. Try one of the verses below in your card instead of a message or simple greeting.
May he give you the desire of your heart and make all your plans succeed. – Psalm 20:4
A woman giving birth to a child has pain because her time has come; but when her baby is born she forgets the anguish because of her joy that a child is born into the world. – John 16:21
For through wisdom your days will be many, and years will be added to your life. – Proverbs 9:11
For we are God's handiwork, created in Christ Jesus to do good works, which God prepared in advance for us to do. – Ephesians 2:10
For I know the plans I have for you," declares the LORD, "plans to prosper you and not to harm you, plans to give you hope and a future. – Jeremiah 29:11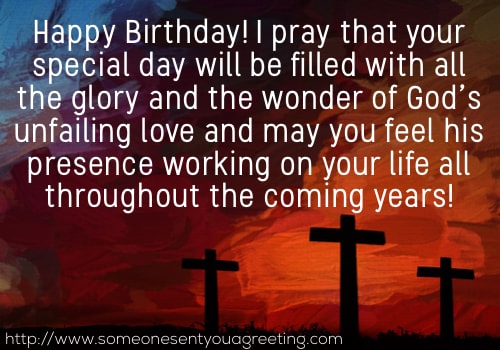 SEE MORE: Happy Birthday Beautiful Sexy Lady
Spiritual Birthday Wishes
These Birthday wishes are less specifically religious but more spiritual. They are more suited to someone who doesn't ascribe to a specific religion or faith but does consider themselves spiritual.
May the light of this auspicious day bring peace and everlasting serenity to your life and soul. Blessed be.
Take the pain and turn it into something beautiful, something people can learn from and guess who will have the last laugh! Stand the pressures of life with tenacity because that's how a diamond gets its real value, after the pressure! Have a blessed birthday!
If we focus on impressing everyone around us, we'll definitely lose all the substance that makes us special. If you keep changing to facilitate a facade, you risk losing all of the real qualities that make you. Happy birthday. May you always remain the beautiful person you are.
Speaking faith is great but moving in faith is what makes things happen. Don't wait to see it before you believe it. Begin to live like you know you already have what you are fighting for. Have a faith-filled birthday, beautiful.
I hope that your day is blessed with happiness and joy.
I wish you the most healthy, loving, wealthy, blissful and spiritual life ahead. Happy Birthday. Wish you celebrate many more special days in your life.
SEE MORE: Happy 22nd Birthday Wishes
We feel sure that these messages will be perfect for a faith based card or greeting. And that you will have found exactly what you needed from these religious birthday wishes.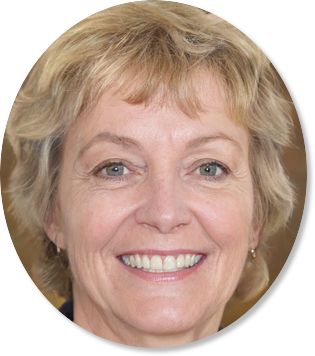 Sally Gibson is the founder of Someone Sent you a Greeting, a holiday/celebration website. Sally's writing work has been mentioned in Woman's World, Yahoo, Women's Health, MSN and more. If you have any questions get in contact with one of the team via the about page.