Want to thank your friend for something? Maybe they've given you a gift or wished you a happy birthday. Maybe they've been there for you and supported you in some way. Or maybe they're just a great friend and you want to let them know how much they mean to you.
If so then use one of over 75 thank you quotes and wishes from our collection below. They range from funny or touching quotes to messages that express the true bond a good friendship brings.
Hopefully these messages will inspire you to reach out to a friend. Send them a card, email, tweet them, use Facebook or say it in person. Just be an awesome friend!
Short Thank You Messages for Friends
You're the best. Thank you so much
Thank you for all your support. It means the world to me
I just wanted to express how much I appreciate your support. Thank you for being there for me
Sometimes I just wonder what I would have done without you. Thank you for everything
My words can't express how thankful I am to have you in my life
I feel blessed to know you
Thank you for always believing on me
Thank you for an amazing gift!
I was so excited when I opened my gift! It was perfect, thanks so much
Thank you for being a part of my birthday. It wouldn't have been the same without you
Thank you for thinking of me on my birthday
From the bottom of my heart please accept my thanks
You're a star and a brilliant friend! Thanks so much
I look forward to every second I spend with you
I don't know who I would be without friends like you. Thank you for letting me be myself
How did I get so lucky to have a friend like you? Thanks for everything
I'm so thankful for our friendship – you are awesome!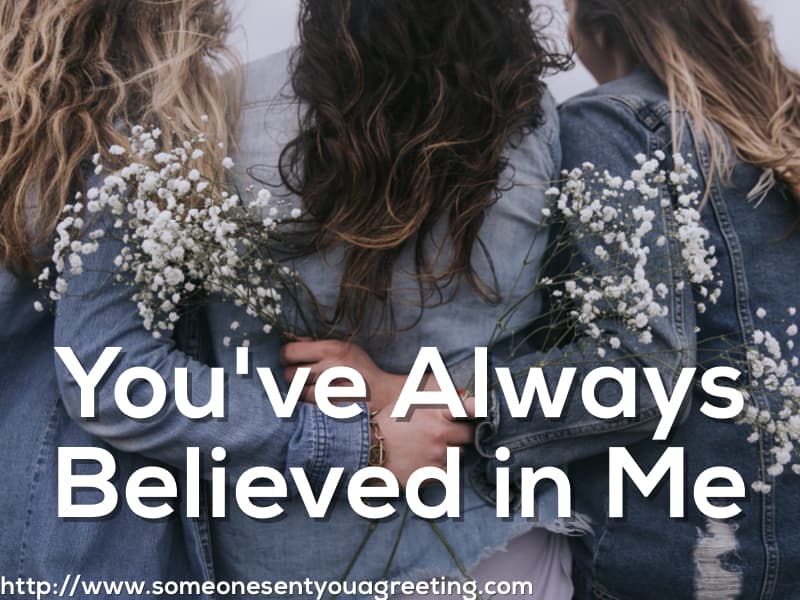 Appreciation Messages for Friends
I don't say it enough but your friendship means everything to me. The support, good times and experiences we've shared together are priceless. Thank you for being such an important part of my life
I just wanted to thank you for all the sacrifices you've made as my friend. No one else has done as much or put up with me as you have. I don't deserve you. Thank you from the bottom of my heart
Birthdays are tough as you get older each year but with you by my side I feel like I can take on anything. Thank you for that ever present friendship we have
I consider myself the luckiest person in the world to have you as my friend. Thank you for putting up with me and staying in my life. Friends forever!
I had such a wonderful birthday and it wouldn't have been the same without you there. Thank you for making the time for me, I really appreciate it
You absolutely made my day by turning up to my party! I really didn't think you'd be able to make it. I'm so glad you did though. Thanks for being there!
I couldn't believe my gift when
I opened it! You really, really shouldn't have. It must have cost a fortune! But thank you for such a thoughtful gift!
I can't imagine my life without you in it. Not only would it be much more boring but I wouldn't have the greatest friend in the world! Thanks for all the friendship and fun
We have done everything together since childhood. Today I just want to thank you for being such a wonderful friend. I look forward to sharing many more of life's lovely moments with you.
From the best times to the worst you've stuck with me. That's what true friendship means. I'm so grateful to have you through thick and thin
Friendship is one of the most important aspects of life. That's why I want to thank you for yours. It means so much to me I can't express it in words. I hope this message goes a small way to doing so. Thank you
I don't want thousands of friends on Facebook, nor do I want thousands of followers on Twitter. I just want a real friend like you. Thanks for being present in my life, all the time, all the way
I know I don't talk about my feelings often but I just wanted you to know how much our friendship means to me. I may not mention it but the fact you're in my life is so important. Thank you for everything
Today I sit here remembering the fun times that we've had. As the years have gone by, I realize today that you have been the only person in my life who bonded with me without any expectation. How can I ever thank you?
I feel like you need to be there whenever I'm telling a story because you've always been there for the biggest moments of my life and can talk about them better than me!
You are hilarious, kind, and generous. I'm so happy to have you as a friend
Words are often inadequate to express my joy for your help. For sharing my dreams; for your invaluable help, support and patience, I say thank you
SEE MORE: Thank You Messages for Teacher
Thank You Quotes for Friends
Friendship quotes do a good job of putting into words the true nature of friendship and the amazing relationships we have with people. The quotes below are the ideal way to describe your friendships and are perfectly suited for a card, tweet, email or text message.
"The language of friendship is not words but meanings" – Henry David Thoreau
"A friend is someone who gives you total freedom to be yourself" – Jim Morrison
"The greatest gift of life is friendship, and I have received it" – Hubert H. Humphrey
"Walking with a friend in the dark is better than walking alone in the light" – Helen Keller
"Friends are the siblings God never gave us" – Mencius
"My best friend is the one who brings out the best in me" – Henry Ford
"Friends show their love in times of trouble, not in happiness" – Euripides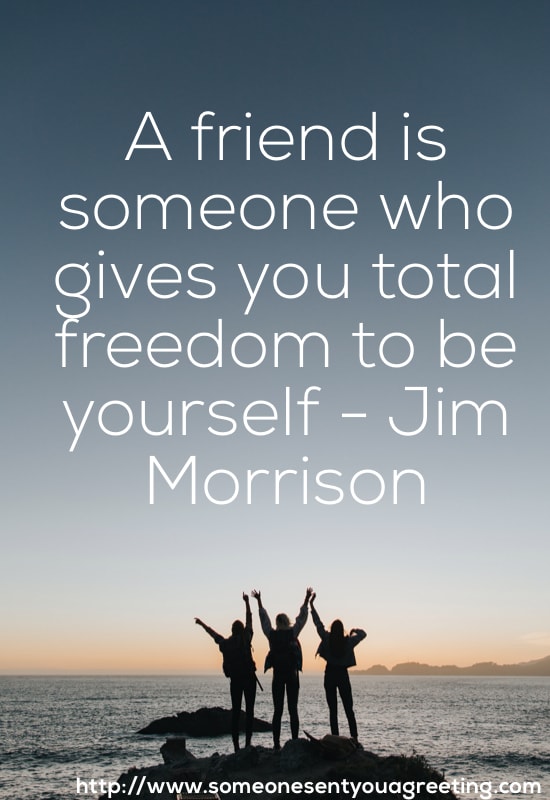 "It is one of the blessings of old friends that you can afford to be stupid with them" – Ralph Waldo Emerson
"A real friend is one who walks in when the rest of the world walks out" – Walter Winchell
"Love is the only force capable of transforming an enemy into a friend" – Martin Luther King, Jr.
"Remember that the most valuable antiques are dear old friends" – H. Jackson Brown, Jr.
"There is nothing on this earth more to be prized than true friendship" – Thomas Aquinas
"Love is friendship that has caught fire. It is quiet understanding, mutual confidence, sharing and forgiving. It is loyalty through good and bad times. It settles for less than perfection and makes allowances for human weaknesses" – Ann Landers
"One of the most beautiful qualities of true friendship is to understand and to be understood" – Lucius Annaeus Seneca
"Friendship is always a sweet responsibility, never an opportunity" – Khalil Gibran
"Friendship is born at that moment when one person says to another: 'What! You too? I thought I was the only one" – C.S. Lewis
"A good friend is like a four-leaf clover; hard to find and lucky to have" – Irish Proverb
"A friend is one that knows you as you are, understands where you have been, accepts what you have become, and still, gently allows you to grow" – William Shakespeare
"Some people go to priests. Others to poetry. I to my friends" – Virginia Woolfe
"The most beautiful discovery true friends make is that they can grow separately without growing apart" – Elizabeth Foley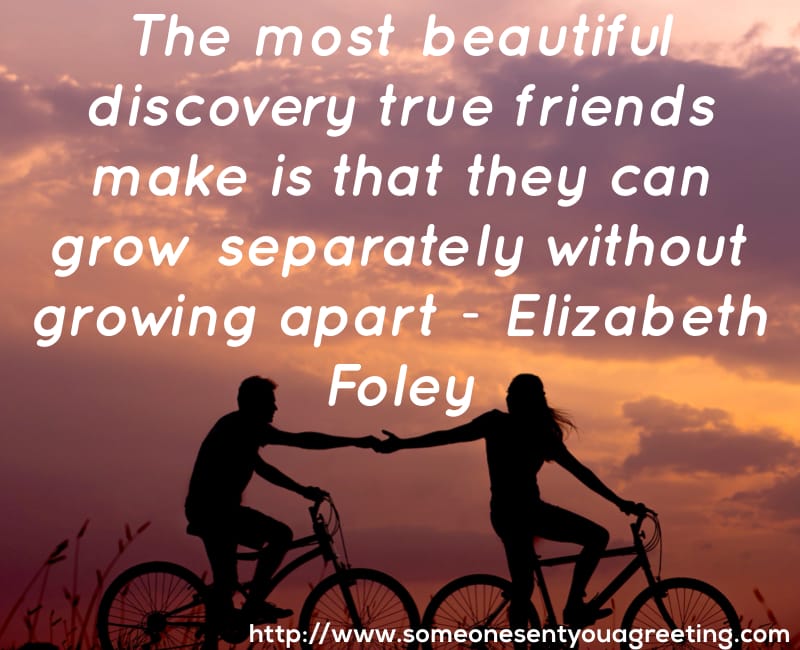 SEE MORE: Thank You Messages for Friends on Graduating
Funny Thank You Messages
Thank you for always being my therapist!
You may be completely mad but you're still my friend and I'm thankful for that!
Thank you for being the first person I met at school, and thus my friend
Just a normal thank you note to prove that I have good manners!
Thank you for putting up with me and my less than favorable qualities!
Thanks for always letting me win!
Birthday Thank You Messages for a Friend
Thanks for the kind words on my birthday. It really means a lot to me.
Thanks for the amazing birthday wishes and being a friend for until the end!
Thank you so much for the amazingly wonderful birthday wishes
Thank you so much for the kind birthday wishes. You helped make it a very happy birthday. Much love.
You always make me smile! So glad I got to see you on my birthday. Thank you so much for coming
What a great birthday! Made all the better by your lovely birthday wishes. Thanks!
I would like to thank you for the birthday wishes from the bottom of my heart
Though I'm feeling a bit tired, I had an absolutely great birthday weekend! I'd like to thank you all again for the birthday wishes! I'm truly blessed to have such great friends and family in my life!
Thank you very much for the superb birthday wishes. Your words mean a lot to me
I was feeling terrible about turning a year older until I read your message which rid me of my blues. Now I feel that growing old is totally worth it, as long as it is with friends like you. Thanks
Thank You SMS/Text Messages
Thank you very much for all the superb birthday wishes. They really mean a lot to me
Thanks for all the birthday cards and gifts!
You're a true friend – thanks! 🙂
Thanks to all who got in touch about my birthday yesterday. Appreciate it!
Loved all the texts wishing me a happy birthday! Thanks you guys
I had so many messages! Thank you all for being awesome friends
Thank you to everyone for the birthday wishes, texts, Twitter shout-outs, phone calls, hugs, and love you all gave me yesterday! Thanks for making my birthday such a memorable day!
Thank you to all the people who greeted me on my birthday yesterday and today
You're all such amazing friends! Just wanted to let you know 😉
Thanks for all the support riverine. I won't forget it! XOXO
Hopefully these thank you messages will have inspired you to get out there and tell your friends how you really feel! Let them know just how important they are to you. Celebrate the amazing thing that is friendship.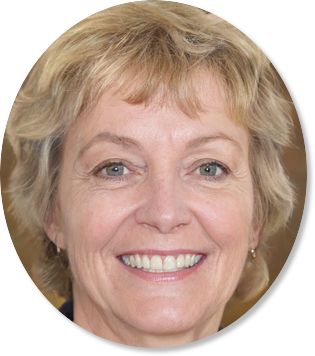 Sally Gibson is the founder of Someone Sent you a Greeting, a holiday/celebration website. Sally's writing work has been mentioned in Woman's World, Yahoo, Women's Health, MSN and more. If you have any questions get in contact with one of the team via the about page.