We know writing a Mother's Day message is tough. Your mom is one of the most important people in your life. So you want to get the perfect words for your message.
But knowing what to say, especially if you're not good at this sort of thing, can be so hard. Coming up with the right phrase or words to express exactly what you're feeling.
Well thankfully we're here to help. We've got a huge list of the best Mother's Day wishes for every type of situation. Need one for your sister? Step mother? Daughter? We've got them all and more.
So read on and use one of our Mother's Day card messages for your card and stop worrying about what to say.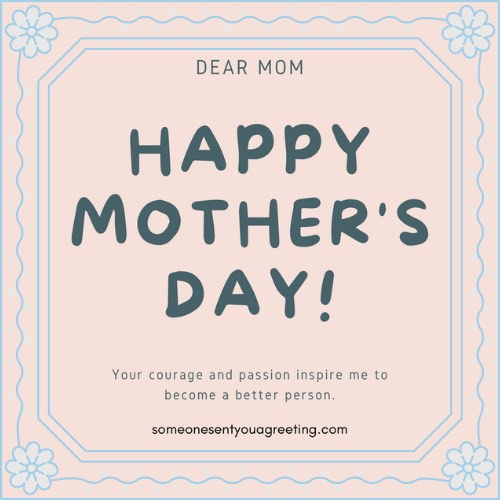 Short and Simple Messages
These are some simple messages and notes you can quickly write in a card or to go with flowers.
Thank you for everything you do mom! You're the best! Have a great Mother's Day
To the greatest mom in the world – happy Mother's Day!
Wishing you a very special mothers day. Thank you for always being there for me!
You've always been there for me. Thanks for being an incredible mom
I hope your Mother's Day is filled with as much happiness as you've bought me
Because of you, I am me. Happy Mothers Day!
Thank you for your hard work, as you can see I turned our great! Happy Mother's Day!
Mom, thank you for giving me everything I could need. Your support, nurturing and love has made me who I am. Happy Mother's Day
It shouldn't take one day a year for me to say how much you mean to me. Happy Mother's Day
Wishing you a fab day mom. You deserve it
Your tireless devotion to making me the person I am has been phenomenal. Thank you for being the best mom
Not only are you my caring, amazing mom, you're also my best friend. Happy Mother's Day!
Mum, you're the glue that holds us together. Happy Mother's Day!
We're blessed to have you in our lives. Happy Mother's Day
Even through all the toughest times you didn't give up on me. Thank you for being an incredible mom
Long Messages
If you want something a bit longer, more detailed and allowing you express your feelings further than a quick one line then try the messages below.
Though I can never repay you for your love and care, I can't miss the opportunity to express my gratitude, love and reverence on this beautiful day of the year! Special Mothers Day Greetings to my special mom
I never get worried, I never feel disappointed. I never feel ignored. I know you are here for me always! Lots of love on Mothers Day to my dearest mom!
For the best mum in the world, you make me smile, you brighten my day and give my life a meaning. I can't imagine spending a day without your smile. Happy Mother's Day!
Mom, you have protected me, taught me, encouraged me, and accepted me the way I am. You are more than just mom to me.
I am one of the luckiest kids in the world because I got you as my mom.
You are a wonderful, patient, caring, amazing person. Thanks for everything!
A world without you would be a hollow place. You fill my heart with joy, love and support. I'm so happy to have the best mom in the world!
I cannot image a day without your smile, your support and love. Happy Mother's Day!
Happy Mother's Day to my beautiful, caring, loving sweet mommy. You make the best cookies and today I will be baking the same for you! Put your feet up and let me take care of you today! Love you mom!
God has blessed me with an awesome mother. Even though I know you are not perfect, I haven't been perfect either. Thanks for all you have done.
No one can be as selfless as you; as sacrificing as you and as understanding as you! Lots of love and good wishes for Mothers Day!
I can't begin to thank you for all the things you have done for me. You told me that I can be me and that I don't have to change for anyone. You have supported and encouraged me throughout my entire life. I'm forever grateful
Thanks for putting up with me all these years. You are a blessing to many people, but I am especially grateful for the amazing work you have done being my mom. Have a wonderful Mother's Day
Moms like you are priceless. You have been such an amazing influence on me since I was born. Helping and guiding but also allowing me to learn and grow from my mistakes. Thanks for your guidance.
Thanks for making our home the happiest place to be. Growing up we had everything we could want, mainly a loving mom to look after us. Thank you for being the best mum we could wish for! Your Kids
Raising us took a lot of patience and determination. We weren't always the easiest kids but you never gave up on us. May your Mother's Day be as great as you.
Funny Mother's Day Messages
If you don't want to be quite so sentimental or enjoy having a joke with your mom then try some of the funny Mother's Day wishes below.
Happy Mother's Day from your favorite child!
Mom, I know it's hard for you on Mother's Day… to hide the fact that I'm your favorite! Happy Mother's Day!
Thanks for putting up with a spoiled, ungrateful, messy, bratty child like my sibling! Happy Mother's Day!
I'm so lucky to have you as my mother… I'm sure no one else would have put up with me this long. Happy Mothers Day!
Only a mother as perfect as you could have a (daughter/son) as perfect as me. Happy Mother's Day!
Thanks for letting me be a parasite in your body for 9 months… followed by another 18 years as a parasite outside your body.
Don't you think it's funny that you're still my Mother? You deserve to have been promoted by now!
Mom, I got all my best qualities from you. Aren't we lucky that you had enough for both of us?
Happy Mother's day to a woman who deserves a medal. for putting up with me all these years!
You're a very special mom so I'd like to give you a very special gift. You can have either a hug or a million dollars, whichever you prefer.
A BIG HUG!
Do I know you well or what!?
Mom, I still haven't been able to see the eyes you have on the back of your head, but I know you have them.
If you don't have a negative reaction to kryptonite, I wouldn't believe it. You must have superpowers.
How in the world did you keep me alive all these years? You deserve a medal. Happy Mother's Day!
Life with you as my mom has been a character-building exercise. I'm sure I built your character as well.
Mother's Day Quotes
Often a quote works even better than your own words when expressing exactly how you feel. They can sum up your thoughts in a more clever or concise way. So try some of the quotes for Mother's Day below. You may find them perfect for your card.
"My mother had a great deal of trouble with me, but I think she enjoyed it." – Mark Twain
"No influence is so powerful as that of the mother." -Sarah Josepha Hale
"All women become like their mothers. That is their tragedy. No man does. That's his." – Oscar Wilde
"Mothers hold their children's hands for a short while, but their hearts forever." – Unknown
"God could not be everywhere, so he created mothers." -Jewish Proverb
"Mothers are like glue. Even when you can't see them, they're still holding the family together" – Susan Gale
"The mother's heart is the child's schoolroom." – Henry Ward Beecher
"When you are a mother, you are never really alone in your thoughts. A mother always has to think twice, once for herself and once for her child." – Sophia Loren
"A mother is a person who, seeing there are only four pieces of pie for five people, promptly announces she never did care for pie." – Tenneva Jordan
"Men are what their mothers made them." – Ralph Waldo Emerson
"Only God Himself fully appreciates the influence of a Christian mother in the molding of character in her children." – Billy Graham
"Mother's love is the fuel that enables a normal human being to do the impossible" – Marion C. Garretty
"Your arms were always open when I needed a hug.
Your heart understood when I needed a friend.
Your gentle eyes were stern when I needed a lesson.
Your strength and love has guided me and gave me wings to fly." – Sarah Malin
We're confident you should have found what you needed for a great way to show your mom just how much you appreciate her. Just remember to talk or write from the heart, with sincerity, and your Mother's Day wishes will be just fine.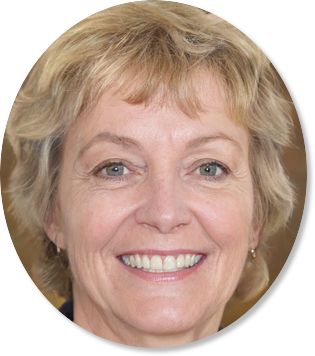 Sally Gibson is the founder of Someone Sent you a Greeting, a holiday/celebration website. Sally's writing work has been mentioned in Woman's World, Yahoo, Women's Health, MSN and more. If you have any questions get in contact with one of the team via the about page.