Your mom retiring is a really exciting time. After decades of work she is finally ready to enjoy the fruits of her labor and a well earned rest.
And for you, her child, it's the chance to spend more time with her. Having an important job or career can mean missing out on doing things with the family.
So its a pretty big deal. But what do you say to your mom when she retires? How do you find the words to show her how much you care and how proud of her you are?
Well if you struggling, or just need a few quick words for a card or gift, then these retirement wishes for mothers should be ideal.
Use them in a card, with a gift or just to say your mom in person (maybe at her retirement party) and let her know just what it means to you to see her retiring from work.
Short Retirement Messages for Mother
To my amazing mom, have a wonderful retirement
Happy retirement to the best mom in the world. Here's to many fantastic years ahead of you
To a mom who deserves a rest! Happy retirement
After all those years no more stress now mom! Enjoy retirement
I hope your retirement is as much fun as you've always hoped
You always out your family first. Now it's your time! Happy retirement mom
Your dedication has never wavered and after such a long career your retirement is long overdue
You provided me with the world, so it's time I started looking after you. Let's make your retirement amazing mom
Congratulations on your retirement mom. No one has earned their time off like you have
You now have the freedom to do whatever you want, mom. Don't hold back!
All your achievements have led to this mom. Embrace your retirement and never look back
Congrats mom and have a brilliant retirement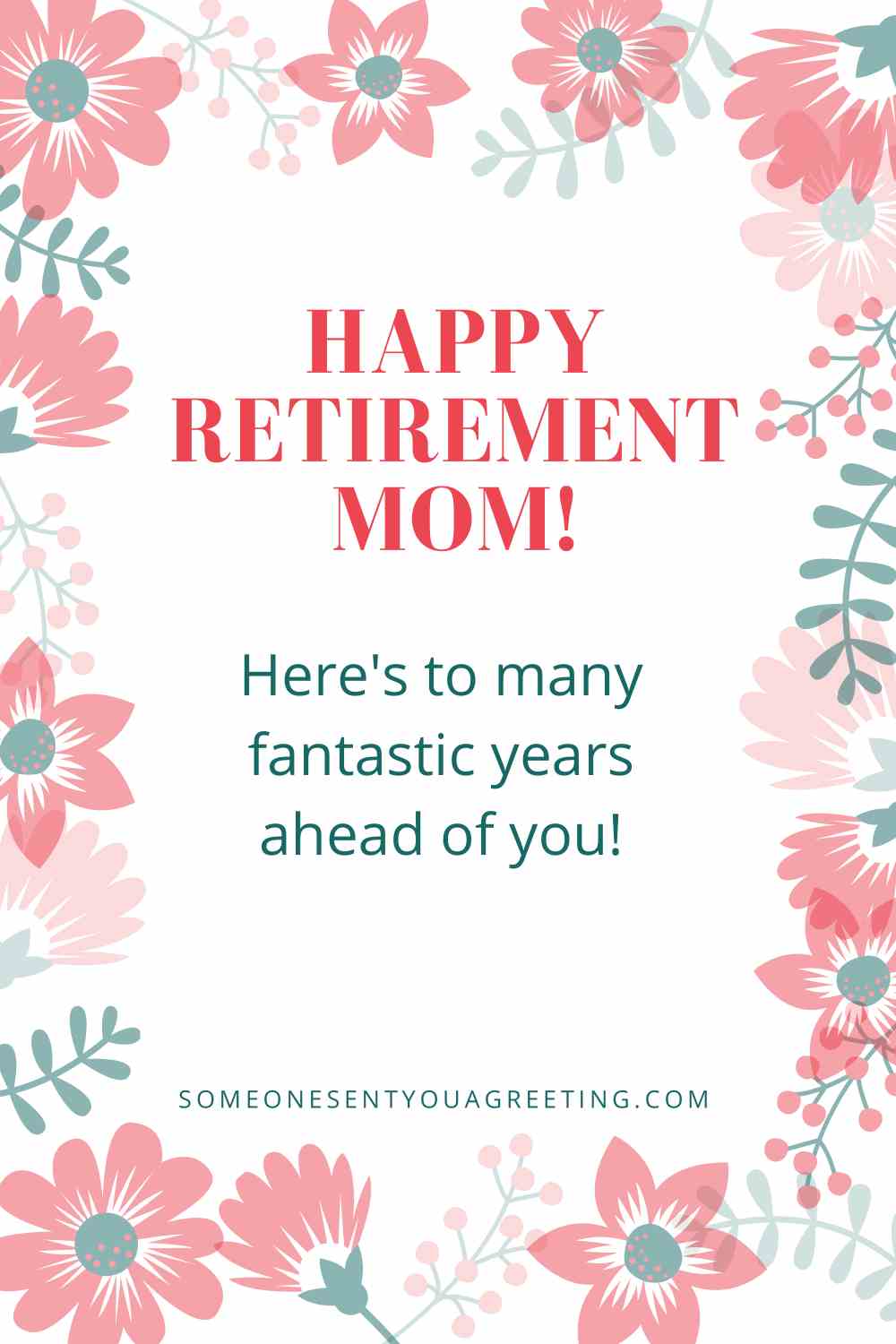 I have you to thank for giving me everything, and so now it is time for you to spread your wings. Happy retirement
Everything you've ever done has been an inspiration to me mom. Congratulations on retiring
You have a career to be so proud of. Congratulations on your retirement
You can now fill your days with whatever you want. Congratulations and happy retirement mom
May your retirement bring you peace and happiness mom
Your hard work has brought you to this point, mom. Enjoy the fruits of your labor and your retirement
You've made the whole family so happy, we hope retirement brings you as much happiness as you've brought us
Put your feet up now mom and take it easy – you're retired!
Retirement Wishes for Mother
Wishing you, the most amazing mom in the world, a truly happy retirement. May every day be filled with new adventures and laughter
Watching your hard work and dedication has set such a good example to me. I know hope you can have a really relaxing retirement
May your days now be filled with only fun and rest. Take up new hobbies, see friends – live your best life! All my love and wishes for your retirement mom
Congratulations on your long overdue retirement, mom. Now is your time to do whatever you want
I know how much you sacrificed to provide the best life possible for the whole family and me. I will always be inspired and thankful for everything you did. So now it's your time to enjoy retirement
Juggling your office life and looking after a family at home is truly inspirational. You deserve the best retirement anyone could have! All my love mom
I know you didn't want it to be a big deal but we couldn't not make a fuss about your retirement mom! You've worked so hard for us and so on your final day we say congratulations and good riddance to work once and for all!
The best thing about your retirement? We get to spend lots more time with you! Congratulations, may it be the best time of your life. Happy retirement mommy
It's long overdue but at last you can forget about the pressures of the office. It's time to enjoy your time off after years of hard work and put yourself first for once! Happy retirement mom
The freedom retirement brings means you can anything you want, whenever you want. You're the boss now. Live life exactly how you want! Happy retirement
I'm delighted that after so many years of hard work and the pressures of your career you're now getting the time off you have earned. Happy retirement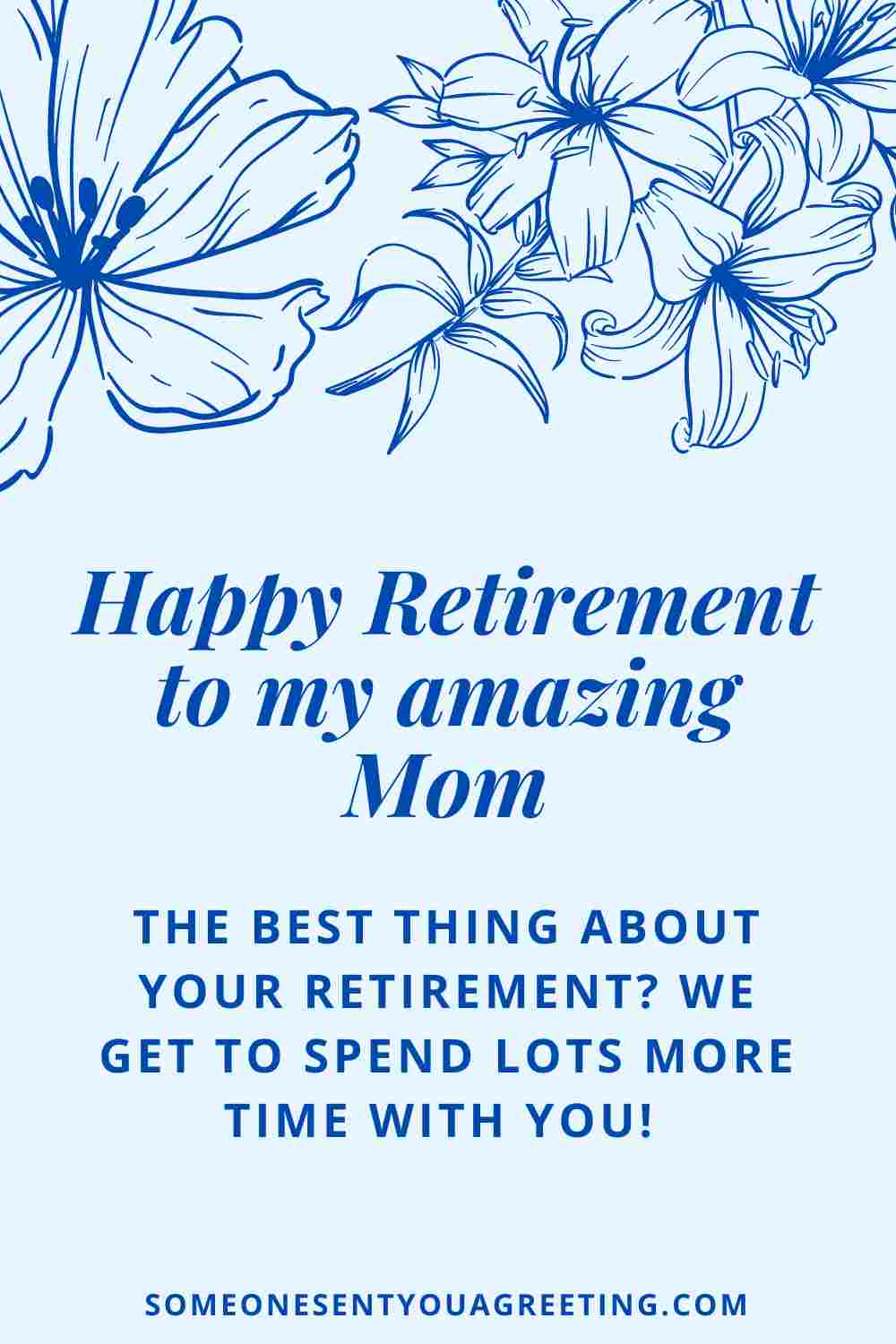 To my Mom, it's with such relief I wish you a happy retirement. You have always been there for and helped me fulfil my dreams. I am forever grateful for all you've done and so now I am just so thrilled to see you getting a break from all the stress of work life. Congratulations
This new chapter in your life will bring you all kinds of exciting adventure, laughter and wonderful memories you can enjoy. I know it can't come soon enough! Happy retirement
I know the opportunity to rest after the exhausting years of work must be so welcome. Here's to all the amazing new things you can do with so much free time. My best wishes for a brilliant retirement
No one has made me prouder than you mom. I just know that retirement will be the start of such a happy period of your life and I am delighted for you
Funny Retirement Messages for Mom
Retirement is just like a long, endless vacation… here's to you enjoying your vacation from work mom!
Happy retirement Mom! Its time to say farewell to the tension and say hello to the pension!
Now you get to spend even more time with me! .. that's a good thing by the way
Who's the boss now? Mom is! Happy retirement
Say hello to freedom! Happy retirement mom!
Enjoy your permanent weekend, mom!
You May be retiring but you'll always have something to do.. looking after us, your lazy children!
Hopefully these retirement wishes for your mom will have helped you to show your mom how happy and excited you are she is retiring.
Your mother retiring is a really major milestone in her life so make her feel special and let her know how much it means to you and the family.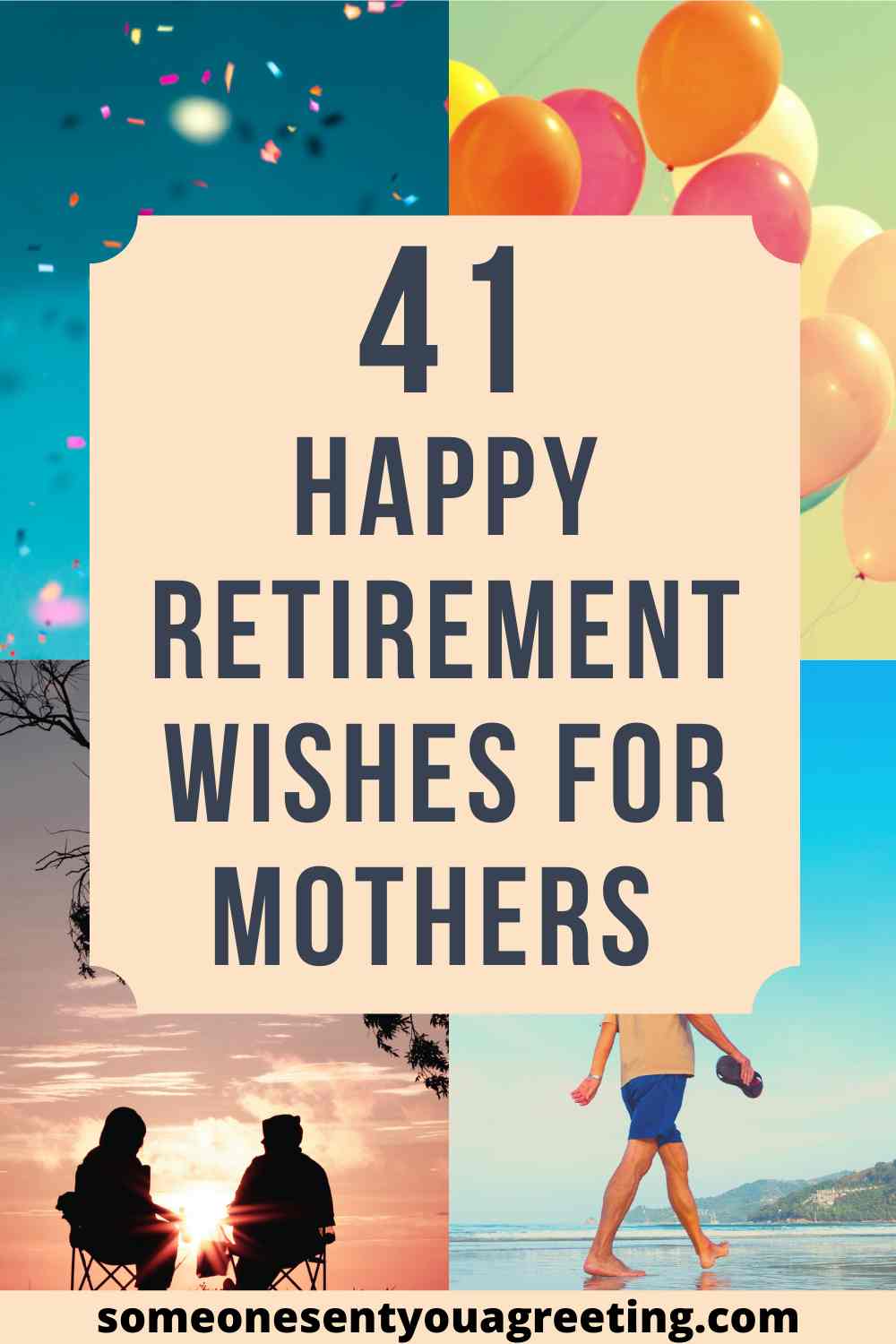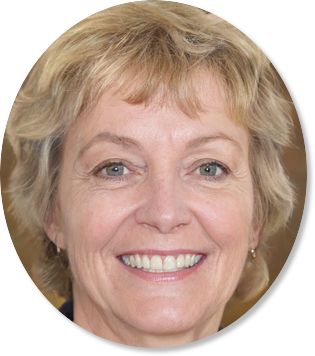 Sally Gibson is the founder of Someone Sent you a Greeting, a holiday/celebration website. Sally's writing work has been mentioned in Woman's World, Yahoo, Women's Health, MSN and more. If you have any questions get in contact with one of the team via the about page.