Becoming a teenage mother can be a scary and daunting prospect. Aside from the stigma attached to it and the societal pressures just having to look after a child at such a young age must be incredibly frightening.
So if you know of a younger mom, or mom-to-be, offering support and kindness is definitely going to be appreciated. Encouraging rather than demonising is the way you should be treating them, and a good way to do this is through a card.
You may feel they have made bad decisions or wrong choices but support and genuine love could be the perfect way to guide them to a better life.
So use one of the Mother's Day messages for teenage mothers below. You can copy them directly or change them to fit your situation.
What to Write in a Mother's Day Card for Teenage Mothers
Use these messages to encourage and show your support for a teenage mother on Mother's Day
Welcome to the world of motherhood where, in caring for the baby, a woman really learns to give and receive love.
We're wishing you the best of luck and happiness with your new journey. You'll make a great mom
The miracle of birth brings with it other miracles- new love, new joy, new hope – in ways only a new mother can appreciate.
Being a mom is a blessing, and one we know you will handle with skill and good grace. Happy Mother's Day
Enjoy the most important and life affirming job you'll ever have – that of a mother
Becoming a mother is beyond special. It fills your life with a love that nothing compares to. Have a wonderful Mother's Day
Have a lovely Mother's Day
Wishing you a joyous Mother's Day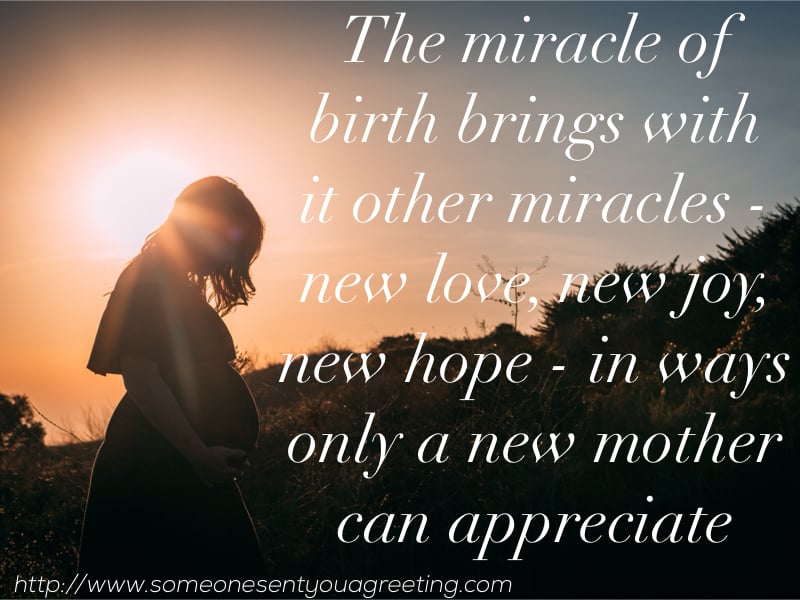 From Friends
Happy Mothers Day! We'll always be there for you if you need us
Don't forget that your friends love and support you
No matter what else changes, some things like love and friendship remain constant. That's true for us.
I'm going to be right there by your side as you travel on this amazing adventure.
Your strength and bravery are inspirations to us all. Keep up the incredible work!
Your life is changing in so many ways, one thing that will stay constant though is your friends
You're already an amazing mom and someone I'm proud to call my friend
Motherhood is a platform on which women in all age groups stand, pay attention, and discover opportunities to pursue their purpose.
From the Parents
You can do it and when you don't think that you can, you can look to us as examples.
Life becomes more precious as we watch our little girl grow into a beautiful, caring, responsible mother.
You deserve our best wishes, not just for today but for everyday you make strides into the world of productive motherhood.
For our little charming rosy cheek, who became a darling mom so meek, still figuring out life's best to seek, love always!
You've always been quick–to stumble, to cry, to fall, to get up, and now to walk tall and strong in your new role as Mother.
Your graceful dance to the rhythm of motherhood enhances our dance of pride and joy.
Religious Messages
You may decide that a religious element to your message or card is appropriate. If so then the examples below will be well suited.
Praying that in the garden of motherhood, you will blossom and grow the virtues that will keep you strong and nurture your baby.
From the beginning, God always had a plan for you and your baby – to protect you, to provide for you, to prosper you.
You are always God's child even after you become a mother.
Your baby is a gift from God and a reminder to expect more of His good gifts.
Along with the noble calling to motherhood, God gives the tools – like gentleness, patience, nurture and confidence – to help you be successful.
May God sustain you, may your child salute you, as we support you into being the successful mother you were designed to be.
Sources: Holidappy.com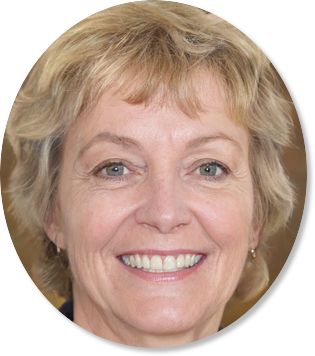 Sally Gibson is the founder of Someone Sent you a Greeting, a holiday/celebration website. Sally's writing work has been mentioned in Woman's World, Yahoo, Women's Health, MSN and more. If you have any questions get in contact with one of the team via the about page.