Graduating from college is one of life's biggest events. After years of hard work and dedication the reward is both a relief and a time for celebrating.
If you know anyone who has or is about to graduate college then you should have a huge amount of admiration for them. A good way to show how proud of their achievements is to congratulate them, possibly with a gift or card.
You don't have to go over the top or spend a huge amount, but celebrating a major life event of theirs is always a nice gesture.
But if you're going to be giving them a card you might be struggling what what to write or say in it. Finding the words to sum up your feelings and wish the college graduate success or congratulations can be difficult.
If it's a close family member – perhaps your son, daughter, grandchild etc. – then you will probably be feeling massive amounts of pride, and will want your card message to reflect that. Other, less close friends or acquaintances may require you to wish them well and celebrate their achievements without the same emotional involvement.
So it can be tricky finding the right and appropriate words.
Thankfully this guide will show you the perfect messages to write in your college graduation card. Be that a simple card message, quotes, or even more lengthy speeches, we're sure you'll find what you need to congratulate the graduate.
You can use any of the examples below and copy them directly into your card (or change them to fit your circumstances)
College Graduation Wishes
These happy graduation messages aren't specific to or from a person so can be used in most circumstances. They should be a good way of generally wishing someone well on their college graduation.
We're so proud of all you've accomplished. Congratulations!
We're so pleased to be celebrating your graduation. Congratulations and well done
Huge congratulations on your graduation and best wishes for the future
You never stopped believing and look at what you've achieved. Keep reaching for the stars!
Heres to you, grad! Congrats and good luck with everything!
All your hard work has paid off. Now let's celebrate!
You can achieve whatever you want, all you have to do is believe in yourself.
Congratulations becoming a graduate. Now take some time and enjoy yourself before deciding what to do next
Graduating college is an amazing achievement and I'm sure whatever you choose to do next you'll make it a success
All the studying and all-nighters had been worth it as here you are, graduating! Congratulations
Wishing you all the best after your graduation and hoping to see you spread your wings and fly
You deserve all the praise and success you get. Well done!
You've done so well and I know you're going to do even better in whatever you choose next. Congratulations
Best wishes for the future
Congratulations on overcoming all the challenges that college throws at you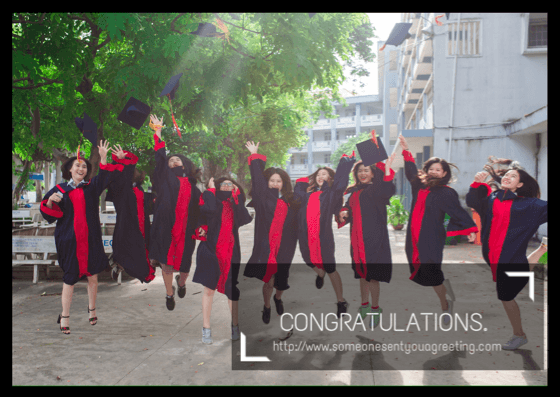 SEE MORE: Graduation Thank You Messages
College Graduation Quotes
A inspirational, funny or insightful quote is a great way to congratulate someone on their graduation. Try one of these graduation quotes below for your card.
"Take pride in how far you have come and have faith in how far you will go" – Christian Larson
"Graduation is a time of completion, of finishing, of an ending, however, it is also a time of celebration of achievement and a beginning for the new graduate" – Catherine Pulsifer
"Education is not preparation for life; education is life itself" – John Dewey
"We may live in an age of instant messaging, instant gratification and Instagram, but there is no way to short circuit the path to success" – Tory Burch
"There is a good reason they call these ceremonies ' commencement exercises'. Graduation is not the end; it's the beginning" – Orrin Hatch
"The aim of a college education is to teach you to know a good man when you see one" – William James
"Graduation is only a concept. In real life every day you graduate. Graduation is a process that goes on until the last day of your life. If you can grasp that, you'll make a difference" – Arie Pencovici
"To accomplish great things, we must not only act, but also dream, not only plan, but also believe" – Anatole France
"The one real object of education is to have a man in the condition of continually asking questions" – Bishop Mandell Creighton
"You don't go to university so you can punch a clock. You go to university so you can be in a position to make a difference" – Janet Napolitano
"A man who has never gone to school may steal from a freight car; but if he has a university education, he may steal the whole railroad" – Theodore Roosevelt
Funny College Graduation Wishes
Why not put a smile on the graduates face on their big day? A witty or funny message is a great way to share in the fun of their big occasion. So use one of the funny messages or quotes below in your college graduation card.
"Now that you've graduated, just remember: Bosses don't usually accept notes from your mother." – Melanie White
The future just called and it's waiting for YOU!
Looks, brains and now a degree? Watch out world – this grad has it all
The tassel was worth the hassle, eh!
"You are graduating from college. That means that this is the first day of the last day of your life. No, that's wrong. This is the last day of the first day of school. Nope, that's worse. This is a day" – Andy Samberg
"Without education we are in a horrible and deadly danger of taking educated people seriously" – G.K. Chesterton
Friends and classmates are God's way of apologizing for your relatives
We always knew you'd barely graduate
I can't wait to hear your name horribly mispronounced at the graduation ceremony
Without Google and Wikipedia, would we even be celebrating your graduation today?
Thanks a lot, I lost a bet because you graduated!
"The college graduate is presented with a sheepskin to cover his intellectual nakedness" – Robert M. Hutchins
Inspirational College Graduation Quotes
You might want to inspire the new graduate with words of encouragement. If so then try an inspirational quote from a famous author, politician, sportsperson and more.
"So many of our dreams first seem impossible, then they seem improbable, and then, when we summon the will, they soon become inevitable" – Christopher Reeve
"Don't be afraid to take a big step if one is indicated; you can't cross a chasm in two small jumps" – David Lloyd George
"Don't judge each day by the harvest you reap but by the seeds that you plant" – Robert Louis Stevenson
"I will reach for the stars no matter how hard it seems, and fly like a bird with the knowledge this journey brings" – Semetra C. Vanison
"The only way of finding the limits of the possible is by going beyond them into the impossible" – Arthur C. Clarke
"Start where you are. Use what you have. Do what you can" – Arthur Ashe
"Nothing is predestined: The obstacles of your past can become the gateways that lead to new beginnings" – Ralph Blum
"It is not the size of the arena in which you find yourself that counts; it is what you do with it" – Dr. Irene C. Kassorla
"Just because you don't know what you want yet, it doesn't mean that there's nothing to want" – Emily Henry
"Wherever you go, no matter what the weather, always bring your own sunshine" – Anthony J. D'Angelo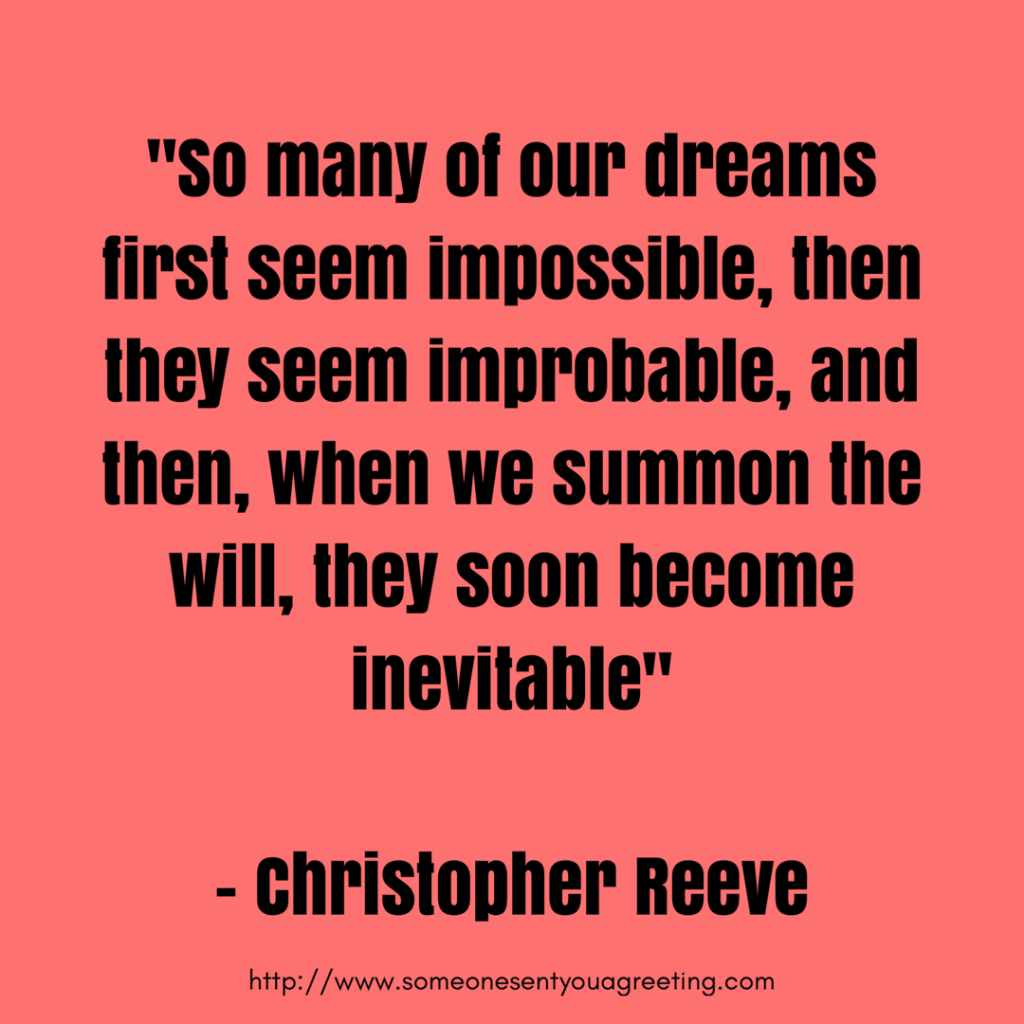 For a Friend
If it's a friend of yours graduating then you will want to wish them well on the future and congratulate their success. Either in person or with a card, try the messages below to show your friend how proud of them you are.
Congratulations! You can get the beers in tonight
All your hard work has paid off, and will continue to pay off. Congratulations friend
All the best wishes on your graduation and the future
To old friends and new beginnings!
I'm not entirely sure how you managed to get your degree – all I ever saw you doing was partying! Congratulations pal, well earned
Well done, mate, a fantastic achievement and I'm so pleased for you
You won't forget us now you're a high flying graduate, right?
You've shown everyone if you chase your dreams and never give up you can achieve anything. Congratulations
Woo! You're a graduate! Let's party!
To see my good friend graduate is such a joy, and I'm so proud and pleased for everything you've accomplished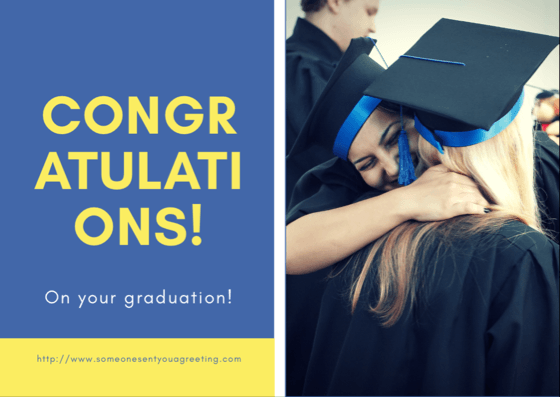 For Son
If your son is graduating then you will no doubt be feeling incredible pride and joy at his success. You can use one of the wishes below to hopefully sum up your feelings and let him know just how proud you are of his achievements.
It seems like only yesterday you were our little man, still in diapers. And now here we are – you're graduating. We're so proud of you son!
"My father always told me, Find a job you love and you'll never have to work a day in your life" – Jim Fox
Words can't describe the pride we're feeling. Congratulations son!
We know this is just the start of a wonderful life filled with amazing opportunities.
Always remember that whatever you choose to do we will be there to support and love you
As you head out into the world alone we feel nervous about letting you go but excited for the life you're beginning. Congratulations to our special son
Today you stand before us as no longer a boy but a man. A man who has achieved incredible things and will go on to achieve even more. We love you so much and will be forever proud of you
You have worked so hard my child. It is time to celebrate your graduation. You have made us all very proud. Best of luck for your future
Never forget who you are, son, or where you've come from. Be proud of your past and the path it's helped you to forge.
Congratulations to the best son I the world. Go do us proud!
For Daughter
Your daughter graduating is such a huge event and will fill your heart with happiness and pride. Take those feelings and express them in a touching and thoughtful best wishes to her. If you need a little help then try the examples below.
This is the start of your new life, an exciting beginning for all the wonderful things to come. Happy graduation to our wonderful daughter
We are so proud of the strong and independent young woman you've become. We love you and cannot wait to see where life takes you next
We've always been so proud of everything you've done and today is no exception. We couldn't have asked for a better daughter. Congratulations!
I hope your dreams take you to the corners of your smiles, to the highest of your hopes, to the windows of your opportunities, and to the most special places your heart has ever known
Your accomplishments are incredible and we now want to see you chase your dreams. We believe in you – go get 'em!
I can't believe you've graduated from college. It felt like only yesterday you were a tiny bundle of joy in my arms and now you're about to take in the world. Remember I love you and will always be there for you. Congratulations!
Here's to the door to new opportunities that has just opened for you, our daughter. Enjoy your graduation day, we are so proud of you
We're going to throw the biggest party for our amazing graduate! The biggest congratulations to our special daughter
You've grown up so fast, and whilst we miss those days of you as our beautiful little girl we're so proud of the woman you've become. Congratulations on graduating
Education is the key which unlocks all your potential. It takes courage to grow up and become who you really are. We know the degree you've worked so hard for will help you in thriving in the field you've chosen. We love you so much, congratulations
For Grandson
Grandparents often have a special and close relationship with their grandchildren. So seeing your grandson graduate from college will be a hugely important event. Pride, love, happiness – all emotions you will probably be feeling. So use these wishes to tell your grandson just how proud you are of him.
We couldn't be more proud of our grandson and all you've gone on to achieve.
You are brilliant, able and ambitious. Happy Graduation to our amazing grandson. I bless you with all that you need to earn many more achievements and feats in life ahead. Congratulations and well done.
Watching you grow up and become such a capable, intelligent and astounding young man has been a pleasure. We love you and please tenner how proud your grandparents are of you
Now that you're a graduate don't forget your fuddy-duddy grandparents! We'll always be here to support you. Congratulations!
Congratulations on graduating. Wishing that brighter opportunities come your way and you achieve success in all of them!
For Granddaughter
Much like with your grandson a granddaughter graduating will be a source of joy and immense pride. She will want to know her grandparents are thinking of her so make sure to wish her well and congratulate her with these wishes.
We're so proud to see our beautiful granddaughter graduating! We love you so much
Congratulations on your outstanding achievement! Looking back, we always knew you'd go on to amazing things. Wishing you the best in the wonderful career you have chosen.
Your achievements are so impressive and seeing you become this phenomenal woman brings us such pride. Congratulations darling
The journey of life brings both challenges and chances. May you carry your spirit to snatch the chances and beat the challenges. Congratulations on your graduation, granddaughter.
Know that we will always be there for you whatever you choose to do. Congratulations
We hope these college graduation wishes have helped you to wish a college graduate all the best for their future and let them know how proud you are.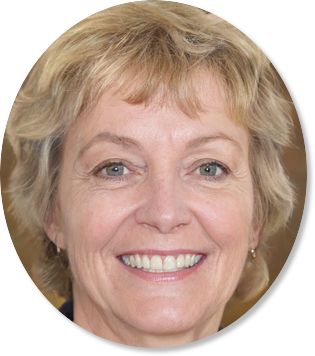 Sally Gibson is the founder of Someone Sent you a Greeting, a holiday/celebration website. Sally's writing work has been mentioned in Woman's World, Yahoo, Women's Health, MSN and more. If you have any questions get in contact with one of the team via the about page.