Do you need some get well wishes for after surgery? Not sure what to say to someone who just had surgery? Then keep reading.
Having surgery, even for something that could be considered minor, is a frightening experience. It can remind you of your own mortality or fragility.
It can bring about thoughts of what might happen or will you get through it. Then, if it's major surgery, there's the fear of what will happen afterwards and the recovery.
It's an understandably worrying time for anyone going through it. So if you know of anyone who is facing surgery, or has been through it, then you will probably want to wish them well, to get better and offer some reassurance.
One of the best ways to do this is with a thoughtful get well card. It allows you to write a message and let the person know you're thinking of them.
But if you're going to send the recuperating patient a get well soon card and message then you might be struggling with what to write or say. Knowing the right words to use, what to avoid saying, how to make them feel better etc. can be tough.
So if you need a little help then follow some of the tips we've listed and check out the get well wishes below. You can use them directly as they are or change them so they fit your situation better.
Get Well Soon Messages after Surgery
These words of encouragement and messages to get well are quite non specific so work for many different situations or scenarios. You can use them in cards, through posting on social media or even in person.
Wishing you a speedy recovery from your surgery
Hoping you feel better soon!
Sending you all my love and wishing you the fastest possible recovery after your recent surgery
I'm sure you'll be up and about again in no time!
Hoping you take some comfort from my words and remember how much I love you. Get well soon!
Hope you're feeling better and recovering well
My best wishes for a fast and full recovery
I've got so many plans for us to do when you're fully recovered! No pressure though!
We're missing you so much! We can't wait to see you again. Keep up the rest and you'll be fit and well again very soon
Sending happy thoughts and good wishes on your way so that you feel better after your surgery. Get well soon, we all miss you at work
All the best and wishing you a speedy recovery
These little gifts are meant to make you smile and help you in feeling healthy again. Get well soon!
Relax and put your feet up – you'll be as good as new in no time
As you are resting and healing, I wanted to remind you that there are people who care about you and are there for you if you need anything at all
Wishing that each day brings your renewed strength, brighter times, and a healthier, happier you. Get well soon
We've all been missing you a lot. Please recover quickly as we can't wait to have you around. Get well soon!
There are some times that we need to know that people care about us. This is one of those times, and I happen to be one of those people. Hope you feel better soon
A day without you is a like a day without sunshine. Put back the happiness soon. We miss you. Get well soon
Wish you a speedy recovery. Hope these cute flowers liven up your mood and environment and help you to recover faster
SEE MORE: Get Well Wishes for Coworkers
Funny Get Well Wishes for after Surgery
Humour is the greatest medicine, they say. And we all know if we're feeling poorly or down then having something to make us laugh and cheer us up can be a great help. So send a funny get well soon message and put a smile on the recuperating patients face.
I wonder why you can always read a doctors bill but never the prescription!
I know we said you needed a break, but a hospital bed isn't the kind of break we had in mind!
Being in the hospital is a downer, but it's not all bad – you get served breakfast in bed! Get well soon
I think I've come down with something too. I am sick of you being sick! Get well soon"
There's nothing I can say that a Hallmark card couldn't say better..
There are easier ways to get out of school, you know. Glad you're on the mend
Get well soon so we can make fun of you again and not feel bad!
Use your superpowers and get well soon!
Try not to think of it as a hospital stay. Think of it as a spa package that includes meals, regular health evaluations and jello cubes!
SEE MORE: Funny Get Well Wishes and Messages
Religious Get Well Soon Wishes
If you know the person recovering from surgery is religious then you might want to use a healing prayer or religiously themed message to wish them well. Remember to be careful with religious words though as you could cause unintended offence if the recipient isn't religious themselves. So be 100% certain before using them.
I pray to the Lord to make you heal quickly and help you find strength in this difficult time. Wishing you a speedy recovery
Wishing you a speedy recovery from your surgery and I pray to God you get well soon
Sending you prayers and love that you get better from your surgery soon
Give yourself whatever gifts of time and rest you need to feel better and know that you're surrounded by caring thoughts and prayers and heartfelt wishes. Rest easy. Get well
Praying that you feel God's presence and the certainty of his love in this tough time
You might feel sad right now but I want you to know that we are here, continuously praying for you. Get well soon, for we can't wait to see you
Thoughtful prayers are being sent your way with the hopes that you will feel better soon
I am praying that you get better soon and enjoy being your old self again!
I will ask God to blow you the breeze of healing and recovery. Get well soon!
Keep your faith strong and find comfort in the love of God
SEE MORE: Get Well Wishes for After an Accident
Inspirational Get Well Messages
Another good way to cheer someone up after their surgery is with something inspirational. Using uplifting quotes and inspiring or positive words is a great way to make them feel better about their recovery.
Your illness does not define you. Your strength and courage does
Keep your head up. God gives his hardest battles to his strongest soldiers
Never be ashamed of a scar. It means you were stronger than whatever tried to hurt you
The strongest people are not those who show strength in front of us but those who win battles we know nothing about
When you come out of the storm you won't be the same person that walked in. That's what the storm is all about
The most important thing in illness is never to lose heart. Our prayers are with you. Get well soon.
Look outside; the sun is shining and it's telling you to get well soon. May good health envelop you, spurring a quick recovery.
I have always admired your strength and courage and I know you'll use those qualities to quickly recover from your surgery
Best wishes for a little progress, a little encouragement, every day during your recuperation
Recovery is hard work but you're not alone. Not a day goes by that you aren't thought of and wished well
Get Well Wishes for After Knee Surgery
I'm glad your knee surgery was successful. We wish you a speedy recovery and good health. Get well soon!
I wanted to send you this gift basket to brighten your day. Here's wishing you a speedy and full recovery from your knee surgery!
I look forward to your complete and speedy recovery from knee surgery. I miss you!
A knee surgery isn't the most fun thing I can think of going through, and I wanted to reach out and say that I'm here to support you. Let me know if there's anything that you need, and I'll make it happen for you!
Hoping that each day brings you renewed strength and brighter moments. I wish you a fast recovery from knee surgery. Get better soon!
SEE MORE: Get Well Wishes for Pets
Get Well Soon for After Heart Surgery
Wishing you a speedy recovery from your recent heart surgery. I know I'll be seeing you up and about soon
You are in our thoughts as you start your recovery. Anything you need don't hesitate to ask
Sending you best wishes for your continued recovery and good health for years to come!
Thank God that your heart surgery went successfully. Here's wishing you all the best on your way to a full and quick recovery from surgery.
Your family, friends, and colleagues are thinking of you during this time of recovery from the operation. We love you and we want to see you get better soon so you can enjoy what you love doing most!
SEE MORE: Get Well Messages for Girlfriend
Get Well Poems and Verses
If you're sending a get well soon card you can include a touching poem or verse in it instead of a message. These can be a quick and witty few lines or a longer, more heartfelt type of poem.
I hope you'll soon be on the mend
Broken bones are a pain to bear
So I thought this little card I'd send
Just to show you I do care
This little card is sent to say
we hope you are getting better
with every new day
Hope you'll soon be feeling fine
The way you were before
Because things just won't be the same
Until you're well once more
I do hope you feel much better
I heard that you'd been ill
Perhaps this card will make you smile
And you can toss away your pills
When I see the moon
I think of you
So get well soon
and you'll be good as new
Get Well Soon Pictures
These pictures can be used on social media like Facebook and Twitter. Share them with a loved one or friend who's just had surgery to cheer up their day.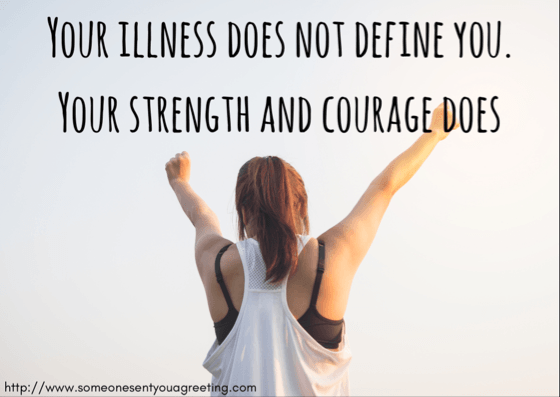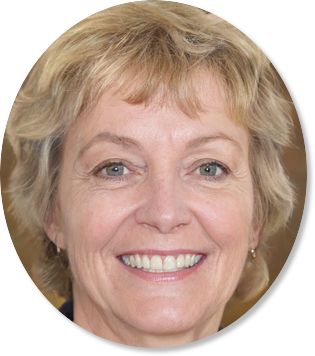 Sally Gibson is the founder of Someone Sent you a Greeting, a holiday/celebration website. Sally's writing work has been mentioned in Woman's World, Yahoo, Women's Health, MSN and more. If you have any questions get in contact with one of the team via the about page.