If a friend or loved one is unwell you may be wanting to wish them a speedy recovery. Seeing someone you care about feeling terrible or under the weather is awful. And it's not much fun for them either!
When people are sick we often reach out with a get well soon message to try and encourage and make them feel a bit better. Just a few kind words can help lift the spirits of a friend who is unwell.
So try using these get well soon wishes to show someone they are in your thoughts whilst they recover from an illness or surgery. A thoughtful or inspirational get well soon quote could improve their mood and outlook, remind them they have people who care around them and start them on the road to a quick recovery.
Get Well Wishes
Use these get well and fast recovery wishes to let someone know you're thinking of them as they get better. A fast recovery message can help to remind those feeling sick that they have people who are thinking of them as they recuperate.
Wishing you a speedy recovery and year you feel much better very soon
All my love and best wishes for you to feel back to your old self again as soon as possible
Sending positive vibes and wishes for you to make a swift recovery
Hoping you feel better soon. You are in my thoughts as you recover
With your strength I just know you'll have this beaten and be back fighting fit again really soon! I can't wait to get together again
I hope you can find comfort with family and friends and the support they provide. That love is priceless and will only help you to recover quicker
I'm so sorry you've been feeling unwell. You will be in my thoughts as you recuperate
Hoping this message will brighten your day a little and let you know we are all thinking of you as you go through this horrible battle
I hope you like the flowers and they add a bit of cheer to your mood. Get well soon!
Don't rush trying to get well. Take it slowly and don't feel under any pressure. The most important thing is you get better and you should take as long as you need
I hope you feel better as soon as you can and we can go out for a coffee or drink to celebrate your health
Sending my best wishes for you to get better very soon
Really missing you and can't wait until you're feeling trash to meet up again. Hope you're on the mend!
We will be praying for you to make a complete and full recovery. I hope you feel much better really soon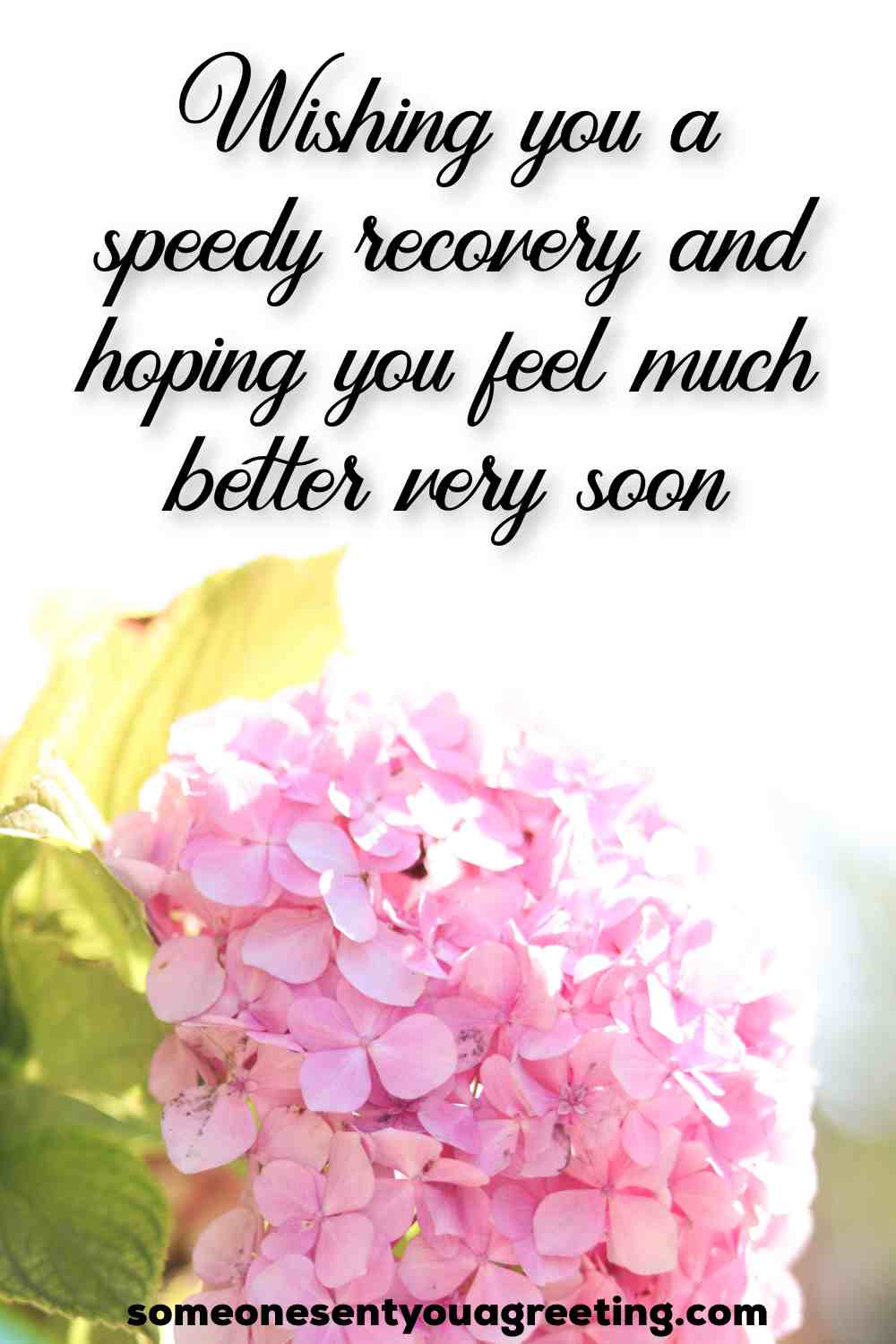 Get Well Soon Messages
Finding the best words for a get well card can be tricky. So the messages provided here should help you to show a family member or friend who is sick just how much they mean to you. If you want to make your message or card more personal then try
You aren't alone. We will be by your side all the way as you get better
Sending positive and healthy thoughts your way! Get well soon my friend
I hope these words, whilst not much by themselves, show you how much we want to see you get better
Getting better doesn't happen overnight. It takes time and rest. Listen to your body and you'll be back to full health in no time
If there's anything you need them just ask. I'll be there to help whatever it is. I just want to see you well again
It sucks being sick! Hope you feel better soon!
As each day passes I hope you find more and more strength and begin to feel like you're getting back to normal
I hope these flowers will bring a little bit of sunshine to your day and brighten your mood. Get well soon
You are in my prayers and I am hoping for a very quick and pain free recovery
I can't until we get to hang out again! I know it's been such a tough time for you but you're on the road to recovery now and it won't be long before everything us back to normal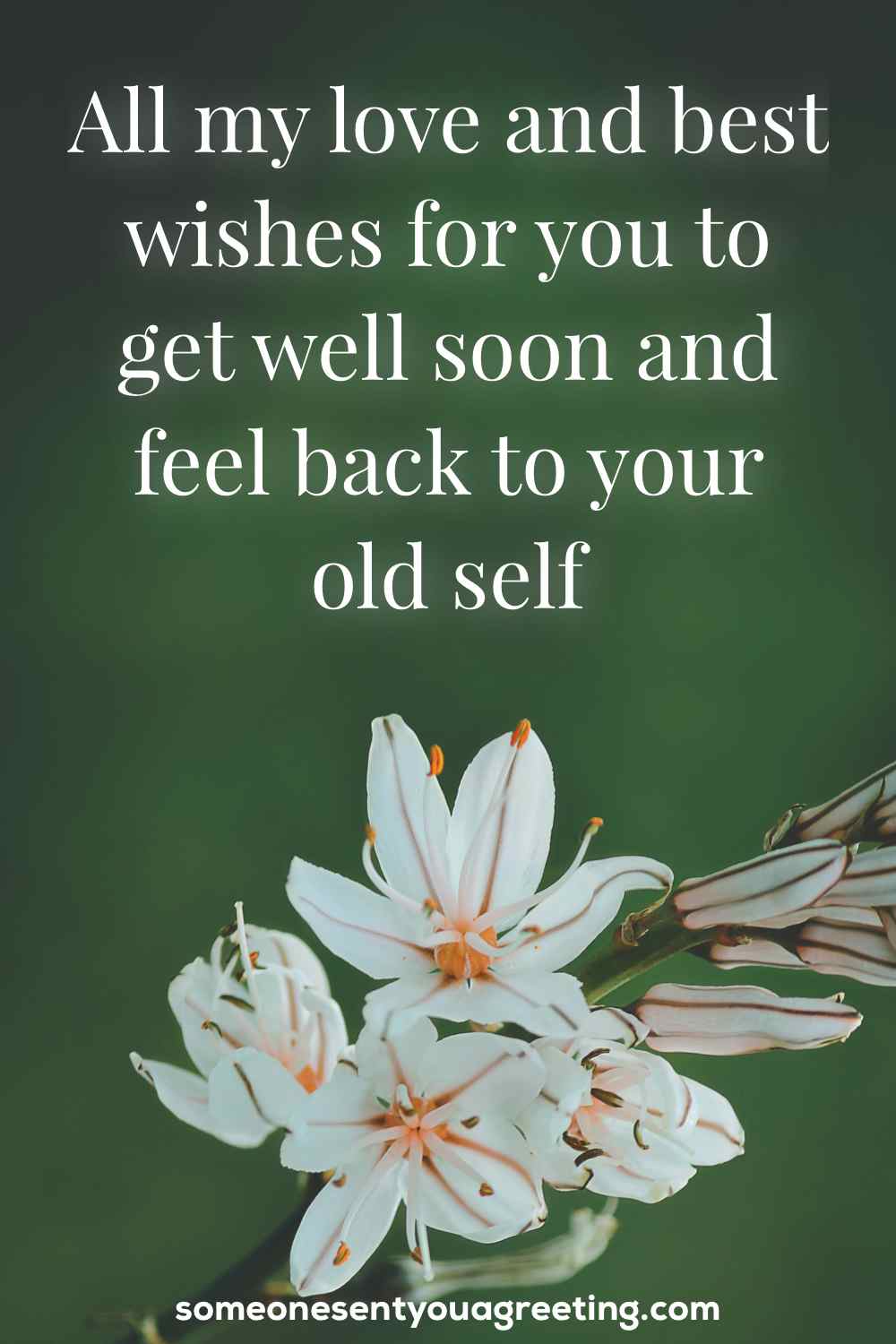 Funny Recovery Messages
Putting a smile on someone's face whilst they're sick can have a real benefit to their mood and well being. Positivity is important when you're recovering or getting over an illness. So a funny message or joke can offer a brief respite from feeling sick and give them a bit of a laugh to take their mind off of being ill.
You've got to get well soon… I don't know how much longer I can be this nice to you for!
Look how popular you are! Even germs love you!
Really sorry that your sick day is due to actually being sick
Wishing you a speedy recovery.. mainly because I really can't be bothers to come to see you in hospital again!
I hope you get better soon, then you can come back to work and immediately feel worse again
Apparently laughter is the best medicine. I always thought it was morphine
Hope you feel better soon! But until then would you mind keeping your distance?
If you were that desperate for some time off work there are simpler ways you know!
Take as long as you need to get better. We've made sure all your work will be pulled high waiting for you when you come back
Get better soon – I'm not paying for a headstone! Have you seen how expensive they are?
SEE MORE: 39 Funny Get Well Wishes
Speedy Recovery Wishes
Use these speedy recovery messages to let someone sick know you are going they get well as fast as possible.
Wishing you a speedy recovery and that you begin to feel well again very soon. All my love.
Hoping you get much better very soon! I will be thinking of you and keeping my fingers crossed.
Have a speedy recovery and feel better soon my friend. I'm thinking of you all the time.
May you recover quickly and be as good as new. Get well soon.
Best wishes for a speedy recovery and to feeling back to full health again as soon as possible. It's rubbish when you're unwell and I hope you're starting to make some improvements.
I really hope you begin to feel better very soon and can get back to doing all the things you love.
Sending my love and best wishes for your speedy recovery. May your recovery be quick and painless.
Thinking of you today and until you are better. I can't understand how you feel but I can do everything possible to make sure you get well as soon as is possible.
Get Well Messages for Family
If a family member is sick wish them well and a fast return to health with these quick recovery wishes.
Get well soon, mom! I'm thinking and praying for your swift recovery.
So sorry you're feeling sick dad. I hope you feel better really soon.
Hey sis, I'm really sorry you're unwell. Know that I'm here if you need anything and I'll be wishing you a quick recovery.
Dear grandma, it was awful to hear about you being sick. I really hope that you are starting to feel better. I'll come round and see you in the next few days. All my love.
Get well soon, bro! It's no fun without you to cause mayhem with you!
Hope you get better soon uncle. I'm just a phone call away if you need me for anything.
To my favorite aunt – I wish you a speedy recovery and a return to your old self very soon.
Prayers to Get Well Soon
Some people find praying for those who are sick their preferred way of wishing them well. Prayers for better health, a speedy recovery or strength to fight their illness are all lovely gestures. These are just a few short examples.
Thinking of you as you recover from your ill health and praying that you find strength to get better as soon as possible
May God bless you and help lead you on the path to recovery. With His love and guidance you will see brighter days in the future
I pray you heal and find comfort from your sickness, and that your recuperation is as painless and peaceful as it can be
I'm praying for you my friend and that it is only a matter of time before you are feeling better
Our thoughts and prayers are with you during this tough time. We will be praying for your health and that the Lord provides a healing touch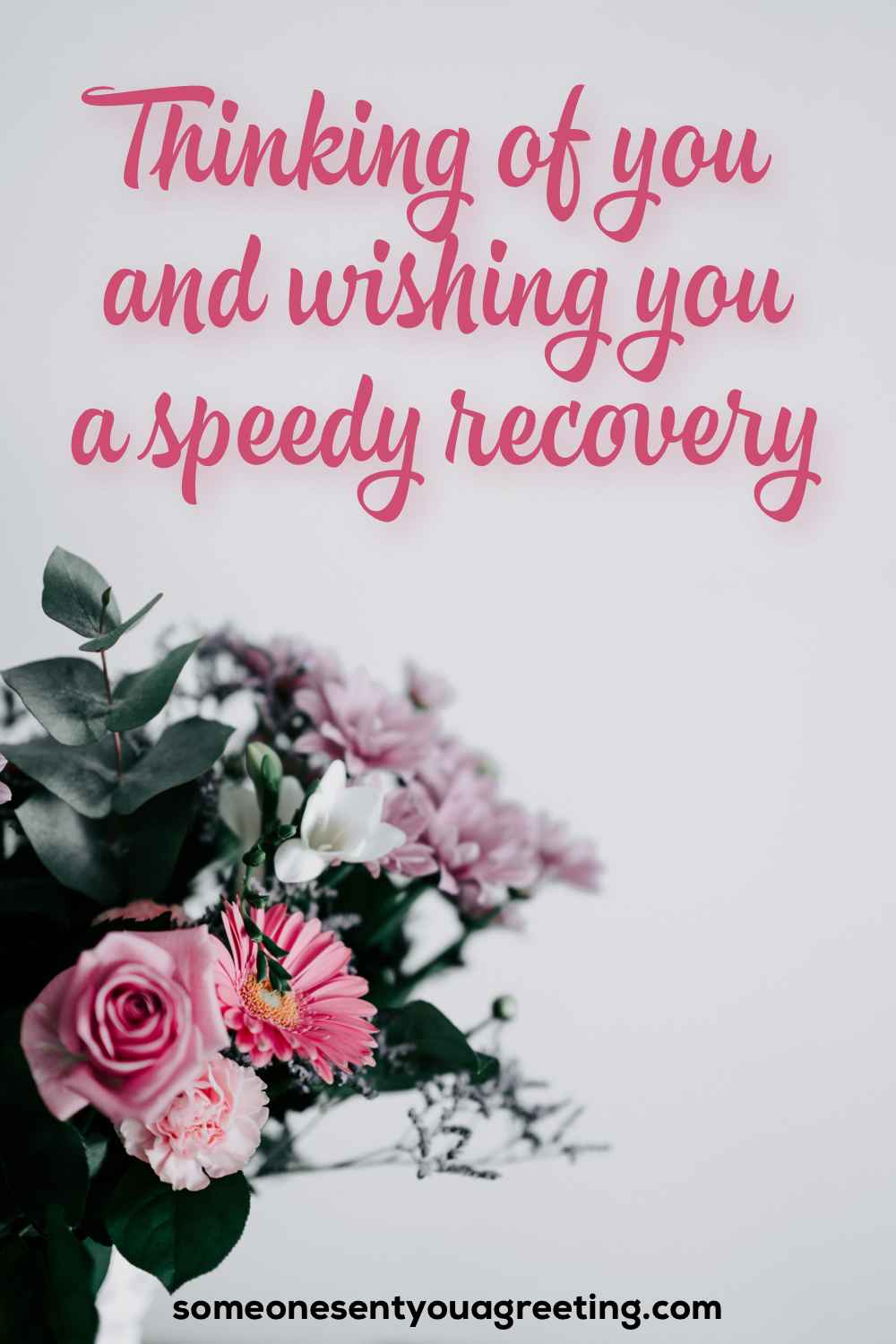 Get Better Poems
If you want something more than a standard message then a get well poem can be a really thoughtful way of wishing someone well. You can use the poems below in a card or even share them on social media so others can use them to wish whoever it is a quick recovery.
This little card is sent to say…
I hope you feel better day by day
So pop those pills and swig that tonic
and I am sure you soon will be supersonic
Margmax
**************************
I hope you're feeling better;
I miss you every day.
I'm always thinking of you,
So this is what I say:
Get Well Soon!
By Karl Fuchs
**************************
You have the flu.
You're breathing glue
And feeling kind of hot.
Your fever's high
And though you try
Your nose stays full of snot.
So drink some tea
And think of me.
As far as I can tell,
You'll get no hug
Or see my mug
Until you're feeling well.
Get well soon!
by Denise Rodgers
**************************
I prayed for your speedy recovery today,
I hope you have a healthy day,
Soon everything will be okay,
And you will have a good day,
Just keep a positive frame of mind,
Do what you feel don't stay confined,
Get well soon dear!
**************************
Hello, my friend; You're on my mind,
Because you're somehow ailing,
But your response to any challenge
Has always been unfailing.
So I'm confident you'll win again;
Hang in there, and you'll see;
You'll be back on top in no time,
Tackling life courageously.
By Joanna Fuchs
**************************
What to Write in a Get Well Card
If you would prefer to write your own get well soon message then it isn't all that difficult. And it's likely to be appreciated by the recipient that you have used your own words for a speedy recovery message.
Follow these few steps to come up with a unique and personal recovery message.
Think about the words you use and how they are likely to be received by the recipient. Be mindful of their health and sensitivity.
Avoid focusing on or mentioning the negative aspects of being sick. You should aim to be positive and improve their mood.
Tell them they are in your thoughts or you are thinking of them. No one wants to feel alone whilst they're sick so knowing those closest to them are thinking of them is important to those who are unwell.
You can use a funny message or joke if you feel it's appropriate. Be careful though as you could cause offence so be very confident first.
What NOT to Say
As mentioned before – don't be negative. Focusing on the worst parts of their illness is only going to make them feel more anxious or upset. Be positive!
Some people are uncomfortable with religion. So if you aren't 100% sure avoid anything overly religious in your message
Talk to them like a normal person! They may be sick but they're still the person you've always known. Don't treat them any differently or in a special way – they will probably really hate it if you do.
It can be tricky to know how to speak to those who are sick and so sending a get well message isn't easy. Try to remember to be upbeat and kind, offering your best wishes for their recovery and say how much you miss them.
They will appreciate you making the effort and just knowing that the people around them – friends and family – are thinking of them whilst they are unwell.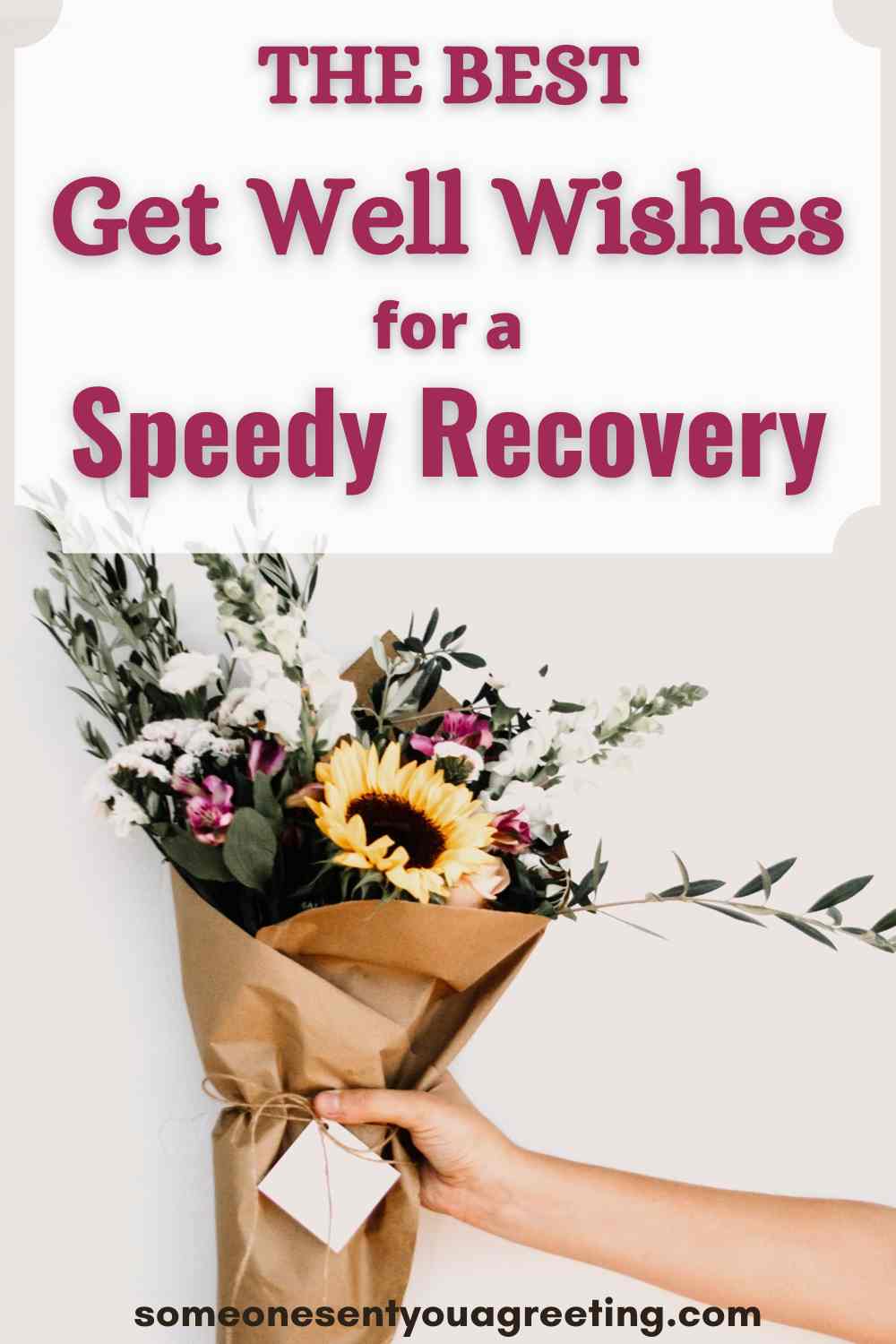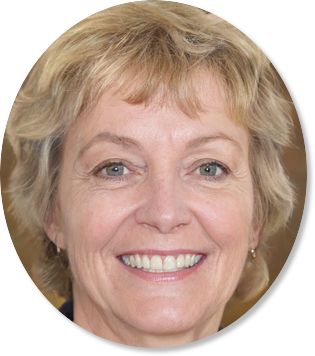 Sally Gibson is the founder of Someone Sent you a Greeting, a holiday/celebration website. Sally's writing work has been mentioned in Woman's World, Yahoo, Women's Health, MSN and more. If you have any questions get in contact with one of the team via the about page.