Unfortunately cancer affects many people. 1 in 3 of us will suffer from it at some point. So there's a very good chance you will know someone, maybe a family member or friend, who has been touched by it.
If that's the case currently then you may have decided to send them a card, note or flowers during this extremely difficult time. We however understand that writing a message to someone in these circumstances is also very difficult.
Knowing the right thing to say and what to avoid can be a minefield to navigate.
There are a few different ways in which you can approach it. The most obvious is something non-committal, just wishing them well. This is the best option if you are concerned about causing any upset or ill feeling.
You can also write something encouraging and uplifting though. The person suffering may feel down and depressed so reading an encouraging message may be beneficial.
And possibly counterintuitively using humour is a good option. Although you must do so very carefully, if done right then a humorous message can be very effective.
During a tough time having something funny to cheer you up can be a welcome from everything else that's going on.
Whichever way you choose to go then use some of the example messages and wishes below. Also follow the tips for what to say and what not to say to ensure you avoid causing any offence.
What to Say
Be comforting. Try to reassure and encourage. They will probably be feeling frightened, possibly alone, so reassurance during this time can be vital.
If you can then offer support. Is there anything they need? Help with looking after the kids or doing chores for them? If you can help in even the smallest way then offer to do so. However, make sure you follow through if you do offer something. It would very rude to promise something then back out.
Make them smile. You need to be careful with this but putting a smile on their face during this time would be hugely appreciated, I'm sure. Laughter can be a wonderful healer and just works to make you feel better.
What Not to Say
It may seem obvious but don't mention death at all. In fact don't even hint at anything to do with it. Even saying something like you don't think they will die should definitely be avoided. When someone has cancer this will be their biggest fear and they won't want to be reminded about it in the slightest. Stick to positives about life, be life affirming, comforting or funny.
Don't mention or allude to any medical advice. Unless you're a medically trained cancer specialist then you probably aren't going to understand anyway, but generally a card of this sort just isn't the place. Of course if they were to ask you opinion directly then you can offer any recommendations or thoughts you have. But until then don't say anything.
Try not to talk about your own or other peoples experiences. At this time it should be about them, and recalling another persons very different experience may not be helpful.
Anything religious should be avoided unless you are certain they would welcome it. Anyone who isn't strongly religious may find an overly religious message uncomfortable or offensive. So unless you're certain then steer clear.
Finally don't be judgemental in any way. If the cause, or suspected cause of their cancer is something you disapproved of or told them about now is definitely not the time to bring it up. Just be supportive and comforting, as a friend should.
If you're worried about how to start your card then just say something like "I'm so sorry I haven't been in touch, I honestly just didn't know what to say".
Cancer Get Well Soon Wishes
These short and simple get well wishes for cancer are perfect if you're not sure what to write in your card. Your words don't have to be too long or eloquent as they convey the general idea, which is that you're thinking of them and wishing them well.
Wishing you all the best and that you're well again very soon
Wishing you love and strength during this difficult time
If you need me then in here for you
I hope you feel better soon
Here's to you – steadier, stronger and better every day
Sending you healthy thoughts
Take it easy and as much time as you need
You're in everyone's thoughts during this tough time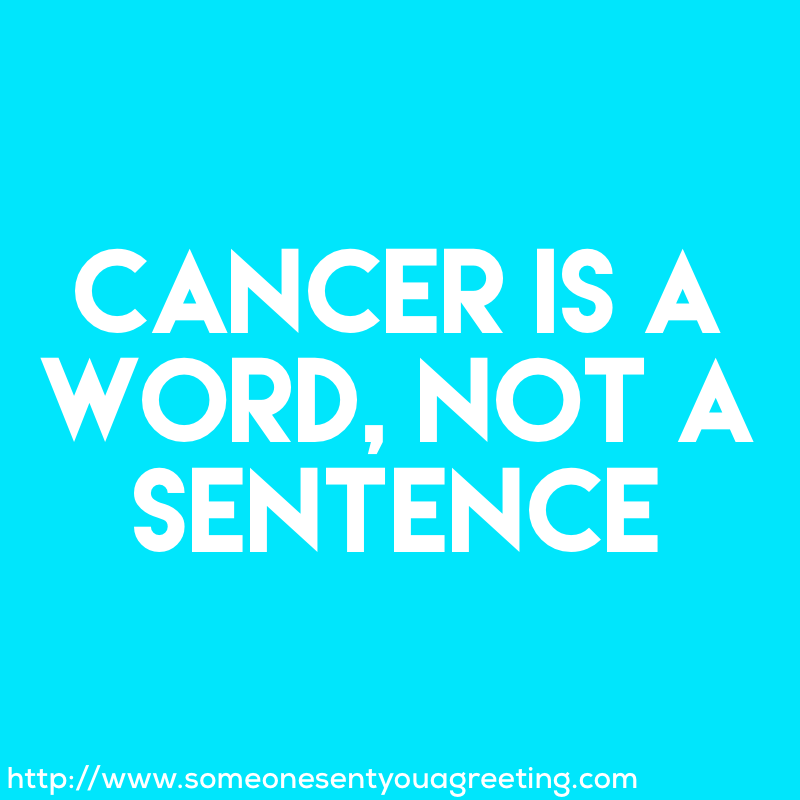 Encouraging Messages
Encouraging someone during a tough time like this is a good type of message to use. Using positive and uplifting words can help to raise their mood and give them a bit of extra strength, as well as reminding them they're not fighting it alone.
I know how strong you are and how you'll beat this like everything else that has challenged you. Get well soon
Even throughout the toughest times you continue to inspire me. I can't wait for you to get well so we can hang out
As if cancer stands a chance against you! It's clearly picked the wrong person to mess with. You'll be up and we'll again in no time
I know you can beat this and I'll be right there by your side as you do. Stay strong and get well soon
I'm so sorry you're having to get through this but I'm certain you'll come through it. You've never let anything best you yet so why start now?
You won't have to fight this alone. Your family and friends will be here to help you through. Remember we love you and are sure you will beat it
As a friend I'll always be there for you. Stay strong and if you need anything don't hesitate to ask.
I'm praying you feel better soon and get healthy again. You're always in my thoughts
I may not say the right words in this card but I just want to let you know I'll always be here for you.
You're a survivor and you're going to survive this.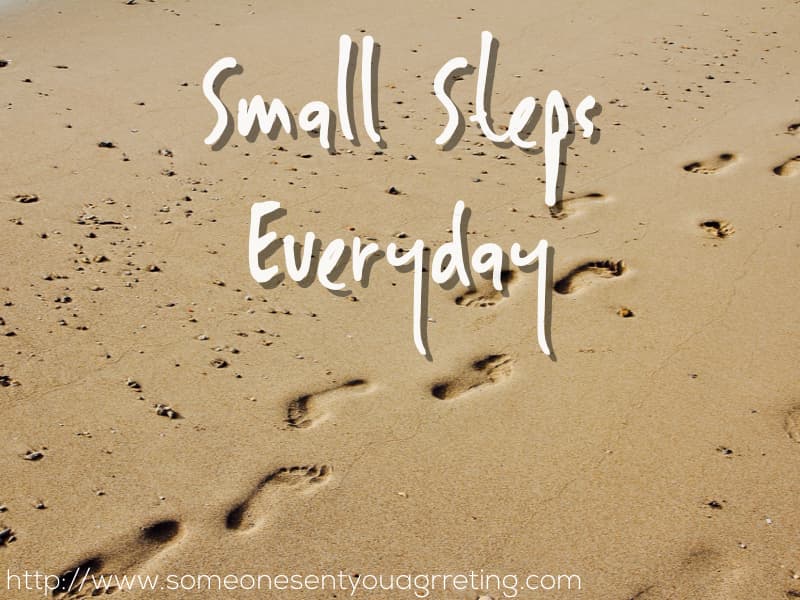 Funny Messages
Laughter is a great healer, but more importantly is fantastic for your mood. So if you can bring a bit of humour, maybe a smile to the face of person with cancer it will be warmly received and appreciated.
There's one positive to all this: you can now play the cancer card!
You may be fighting cancer but you still look fabulous!
One more chemo down! Let's celebrate with something that doesn't taste disgusting
I promise never to refer to your illness as a "journey". Unless someone is taking you in a cruise of course.
Your brain is so huge you had room for a tumour!
I guess cancer won't be scaring you – you have two daughters! What could be more terrifying than that!
Since you've been diagnosed with cancer, can you smoke weed legally now?
They say laughter is the best medicine, unless you have cancer, in which case chemotherapy is much more effective
How many cancer victims does it take to change a light bulb?
None: they're too weak to climb the ladder.
Q How many cancer patients does it take to screw in a light bulb?
A. Just one, but it takes a support group to cheer him on, and there's a lot of grieving afterwards.
Tip
Be careful with writing a funny message. You don't want to offend so be certain that the person you are sending the message or card to is the type who won't be offend by a joke at this time.

We hope that these get well wishes for cancer will have helped you when reaching out to someone who is unwell. Try to offer your support and be there for them – that's what they really need at this time.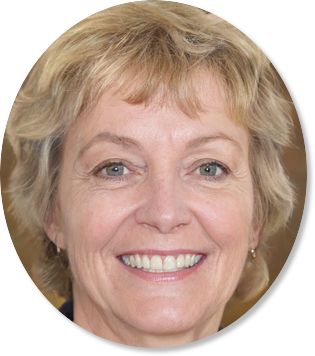 Sally Gibson is the founder of Someone Sent you a Greeting, a holiday/celebration website. Sally's writing work has been mentioned in Woman's World, Yahoo, Women's Health, MSN and more. If you have any questions get in contact with one of the team via the about page.