Whether it's a sporting event, spelling bee or math olympics, competitions bring out the nerves in all of us. And when it's someone you know or care about about to be involved in a match or tournament you might be thinking about how to encourage them.
A thoughtful good luck message is always a good way to show you believe in them and want them to succeed.
These 30+ good luck wishes are perfect for any competition or tournament. From short and simple texts to send on the day to longer notes for a letter or card, these good luck wishes will inspire and motivate them on their big day.
Good Luck Wishes for your Competition
These good luck wishes are for any sort of competition someone is involved in.
Wishing you the best of luck for your upcoming competition! You've got this!
You've trained so hard for this moment I know you're going to own it. Sending lots of positive thoughts your way for an amazing competition!
Let's go champ! Wishing you strength and focus for today.
You were born for this! Now go out there and show them what you've got! Best of luck.
Stay confident and keep your eyes on the prize. Sending lots of luck from afar!
We're all rooting for you! Hope you can enjoy the big day and don't let the nerve get the better of you. Good luck!
Compete with heart and enjoy the experience. You've already won by making it this far!
Go out there and bring that trophy home! Wishing you all the luck in the world.
You're going to rock it. I know how hard you've worked and it'll all pay off.
This is your moment to shine. It's going to be competition to remember, for all the right reasons!
Good Luck Messages for a Tournament
If you know someone who is taking part in a tournament of some kind then wish them all the best and good luck with these messages.
You've put in so much hard work and practice. Now go out there and play your heart out! Wishing you the best in the tournament.
Stay confident and give it your all! Victory is within your grasp and I know you're going to take it.
I believe in you and have done every step of the way. Go and show them what you're made of!
It's time to light up the scoreboard! Good luck for the tournament today.
Time to show them your champion spirit! Sending luck your way.
Sending you positive vibes for your tournament today. You don't need my good luck wishes, you're going to do brilliantly.
Stay focused, trust in your skills and try to enjoy yourself. I'll be rooting for you all the way.
You've already made us so proud. Have fun and play your heart out.
It has all lead up to this point. Bring that trophy home! Good luck my friend.
You always rise to the occasion. Keep your cool and you'll have no problems. Good luck for the tournament.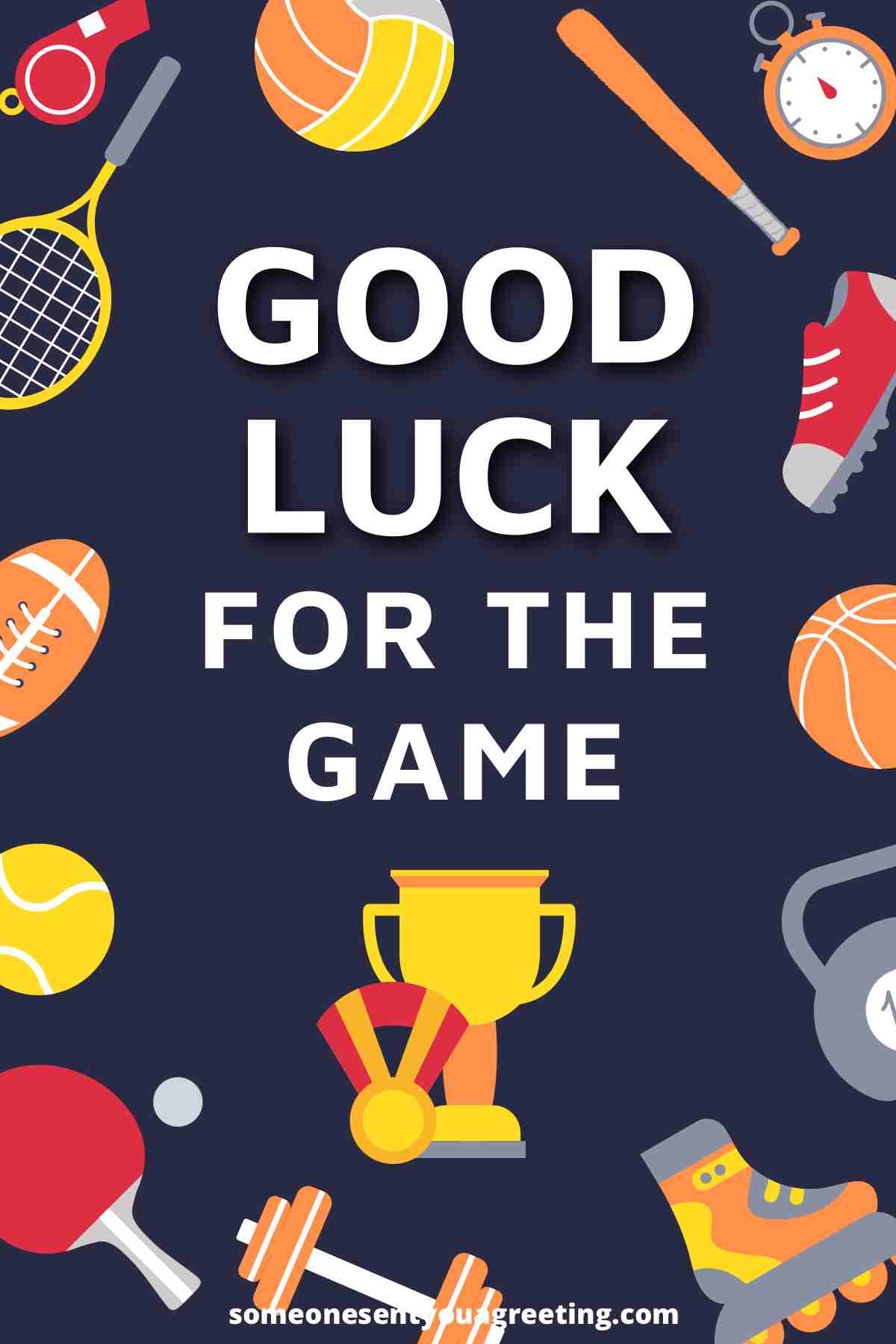 Good Luck for your Match
A big match is a nerve wracking day. So send a good luck message to whoever is it who's about to take part in a match.
It's game day! Do yourself proud and play with confidence and heart. Good luck.
Leave it all on the field/court today. No matter what you're a winner!
I've seen you in action and know you have what it takes to win today. Go out there and smash it!
You've not only got skill but luck on your side today. You're going to absolutely dominate!
Bring the heat! You're going to crush it out there. Sending luck and best wishes for your match.
There's nothing hold you back but yourself. Have faith and belief and you'll achieve everything you want. Good luck.
Enjoy the match today and remember you're a winner no matter what.
Wishing you the very best of luck for your match today. You're going to do great.
Sending good vibes and good luck for the match. Stay focused and enjoy your time out there – I know you're going to win!
I will be thinking of you as you walk out on the field today. Best of luck!
Best of Luck for your Game
Victory will be yours! Best of luck for the game today.
Get out there and show off your skills. Sending you good luck for a positive result.
Hoping luck is on your side today. Although I'm sure you won't need it and will crush it either way.
Good luck for the game. I'll be keeping all my fingers crossed for a big win.
May you enjoy a fun game:.. but most importantly you win! Have a great time and best of luck.
Sending good vibes for your game today. I'm sure you'll do great and come out on top.
It's not the winning that matters but the taking part. But the winning is a lot of fun too! Good luck.
Wishing you lots of luck for your big game. You're going to smash it.
I hope these good luck messages for a tournament will help you to wish someone all the best for a big match or game.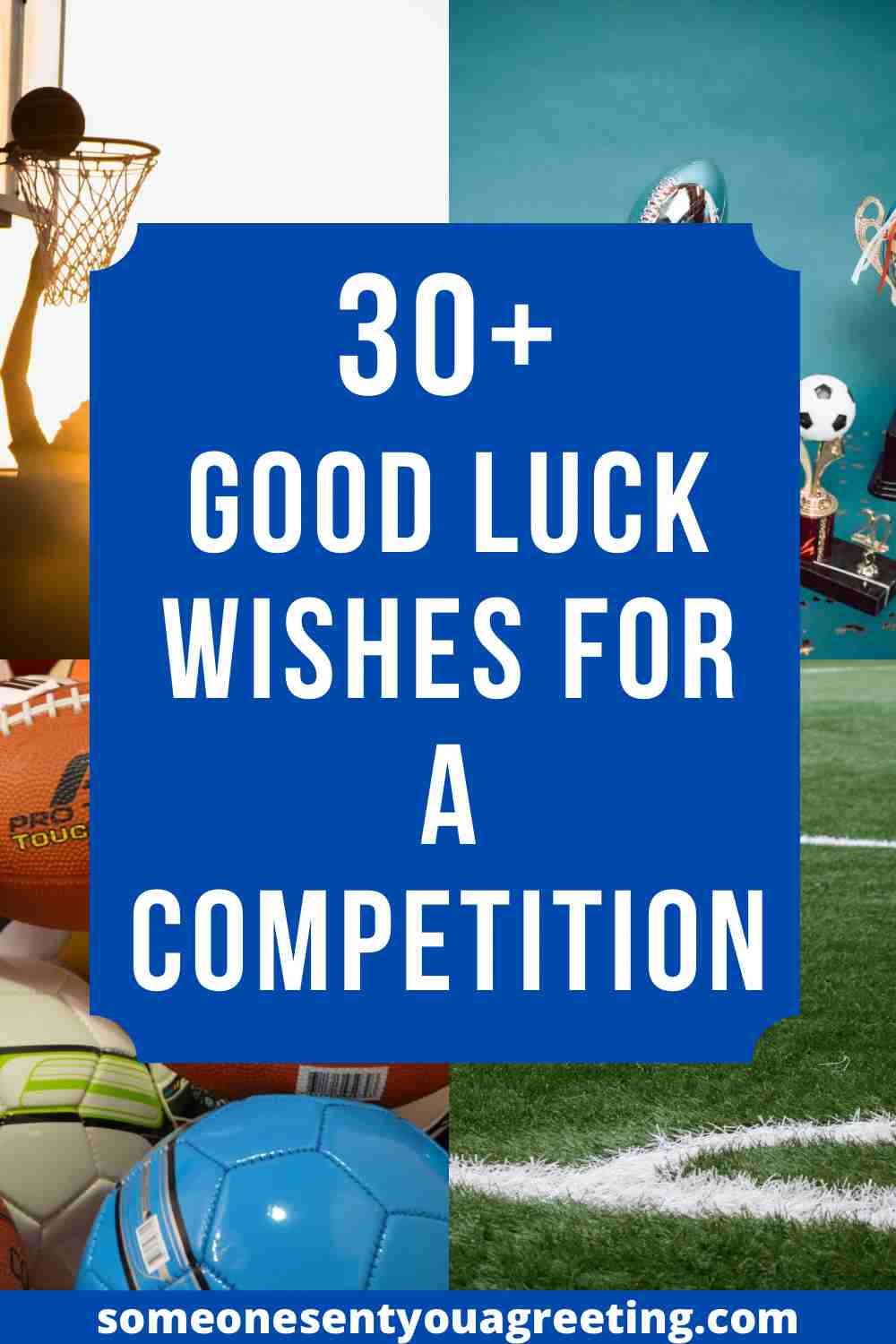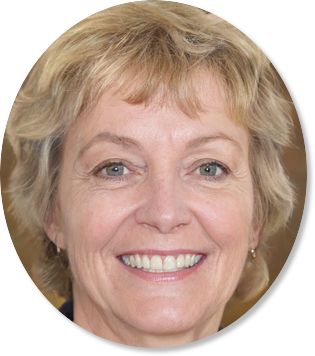 Sally Gibson is the founder of Someone Sent you a Greeting, a holiday/celebration website. Sally's writing work has been mentioned in Woman's World, Yahoo, Women's Health, MSN and more. If you have any questions get in contact with one of the team via the about page.