Firefighters do one of the bravest jobs out there. So thanking them for all they do is something we should make an effort to do from time to time.
Every day firemen and firewomen put their lives on the line for us. And with very little reward.
So use these thank you messages to show how much you appreciate firefighters. Let them know you are grateful for their courage and the heroics they demonstrate every day.
Thank You Messages for Firefighters
Use these simple thank you messages for expressing your gratitude and appreciation for firefighters.
Your selfless acts of bravery and service are an inspiration. Thank you for all do in protecting our community.
The skill and courage you have save lives and property every day. And you do so without thinking of yourself and your own well being, only that of others. Thank you for answering the call.
We appreciate your service and the sacrifices you make. Our deepest thanks.
Knowing you have our backs gives us such peace of mind. Thank you for being a true hero.
I will never forget what you did for me and my family. Thank you for going above and beyond.
There will never be enough words to fully express our gratitude. All we can say is thank you for risking your life to save others.
Your contribution to our community is invaluable. My deepest and most sincere thanks for your amazing courage.
We are able to feel safer because of knowing you are there for us. Thank you for that comfort you provide.
It barely seems enough to simply say 'thank you' when thinking about the bravery you show every day. But I am so grateful that you are there ready to put your life on the line and risk it all to protect us. Thank you with all my heart.
You are as valiant as you are fearless. You deserve all our thanks and more for giving such amazing service.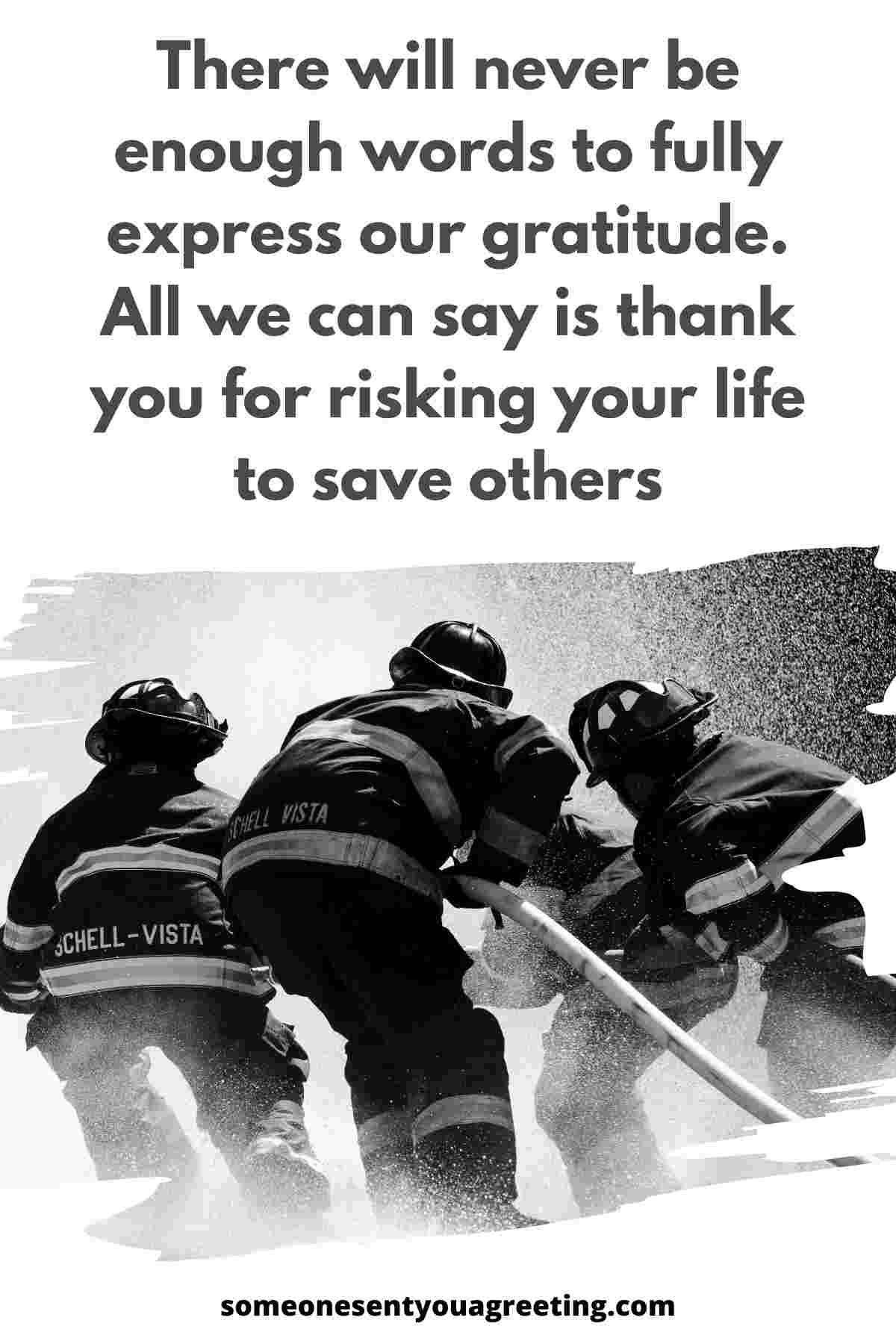 Quotes to Show Thanks to Firefighters
These are quotes and sayings that sum up the positive influence and gratitude we feel towards firefighters.
The bravery and heroism of firefighters will never be forgotten.
When a firefighter runs towards a fire they know the risks. When a civilian runs away they know the risks the firefighters are taking for them.
Behind every firefighter's uniform is the heart of a hero.
The service of firefighters makes our world a safer place.
We owe a debt to our firefighters that can never be repaid.
Firefighters are some of the most selfless public servants.
A firefighter is a professional hero.
No words can express our appreciation for the men and women who selflessly protect us.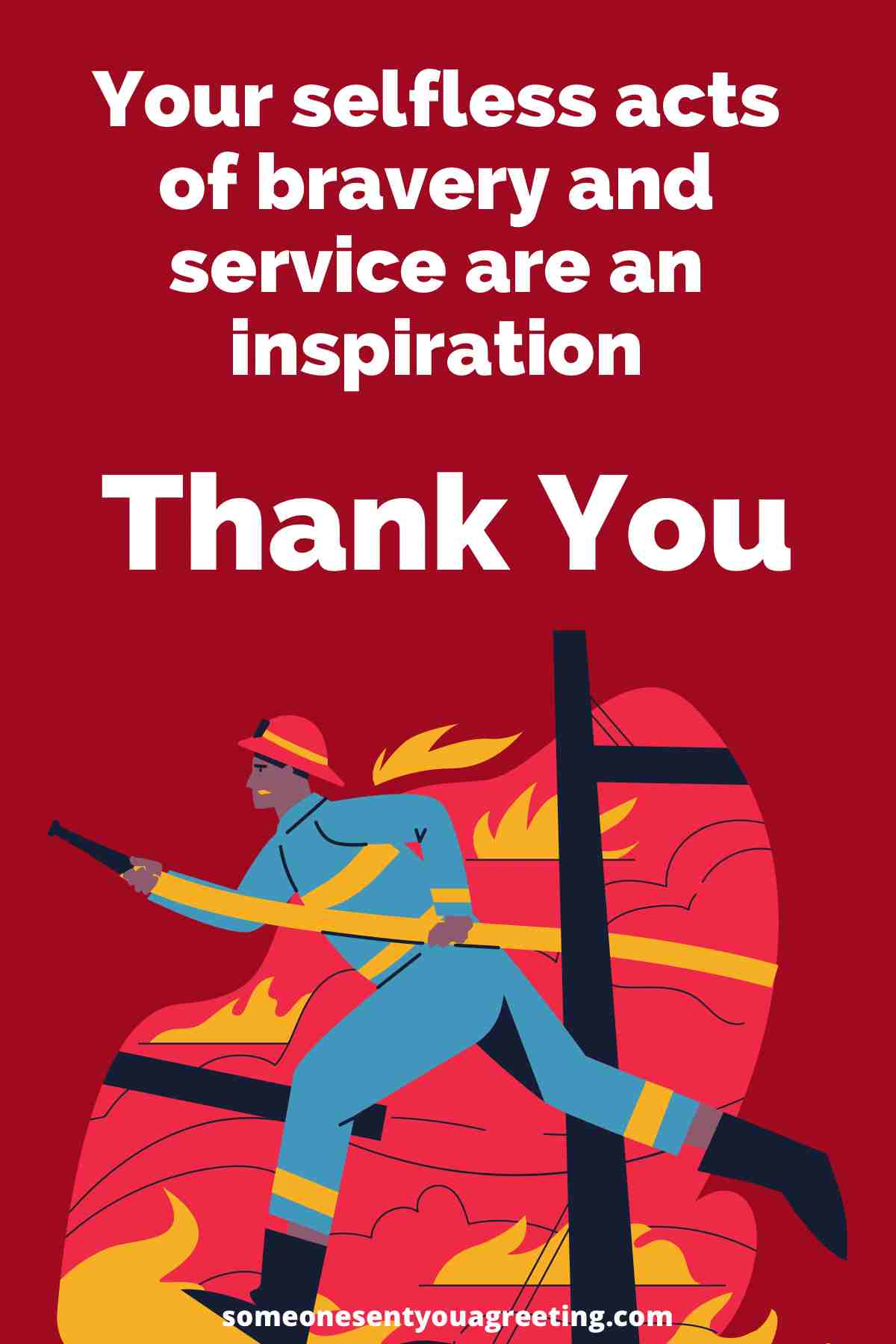 How to Say Thank You to a Firefighter Who Saved You
If you've been rescued by a firefighter or they have saved your house/possessions then the following thank you messages will help you to find the words to say thanks.
If it wasn't for you I don't know what would have happened. I owe you so much and can never thank you enough.
The bravery you showed in saving me is something I will never forget. Thank you will all my heart.
Thank you for being my savior. You are a true hero.
My family is here today because of your actions. These words don't seem like enough but thank you for saving us.
I don't think I will ever be able to show my appreciation for what you did. I will be grateful for the rest of my life. Thank you so much.
I am sending you my deepest thanks for your bravery. You not only saved my life but my home as well. Nothing I can say will be able to truly express how grateful I am. You are amazing.
With the greatest thanks for what you did for me. You'll always be my hero.
Appreciation Messages for Firefighters
These messages will help you to show your appreciation for everything your local firefighters have done for you and your community.
We will never take for granted the sacrifices you make. Thank you.
The selflessness you display is an inspiration. I appreciate you and all you do so much.
Your service is a shining light when times get dark. We are filled with immense gratitude we have you.
Simply saying the words "thank you" seems inadequate to show how grateful we are for all you do. But please accept our deepest appreciation.
We appreciate the fact that you are there for us. It's gives us great comfort.
With the most sincere thanks for your contributions. You make our lives safe every day.
Your courage in the face of such adversity is inspiring. We are more grateful than we can say – thank you.
We appreciate everything you do to keep us safe. Thank you to our wonderful firefighters!
Your amazing skills and fearlessness make you the perfect fireman. We appreciate you so much.
Ways to Say Thank You to Firefighters
If you want to do more than say thank you with a simple message then here's a few ideas of what else you could do:
Send a heartfelt thank you card to your local fire station. Rather than thanking one individual fireman or woman you can send a card to them all.
Bring homemade cookies or treats to show your gratitude. If you're a good cook then bringing a delicious treat is a great way to show your appreciation.
Sending an email or letter to the fire chief commending their team is another great way to let them know how much you are grateful for them. Not only does this express your thanks but it will also show their superiors how good they are and the positive influence they are having on the community.
If you have the time and the skills then you could organize an event to honor firefighters for their service. It doesn't have to be anything fancy, just a party that lets guests express and show how much their firefighters mean to them.
There are often ways you can nominate outstanding firefighters for awards that recognize their achievements. If a particular firefighter has really stood out you could put their name forward.
I hope these thank you messages for firefighters will have helped you to show how much the firemen and women in your life mean to you.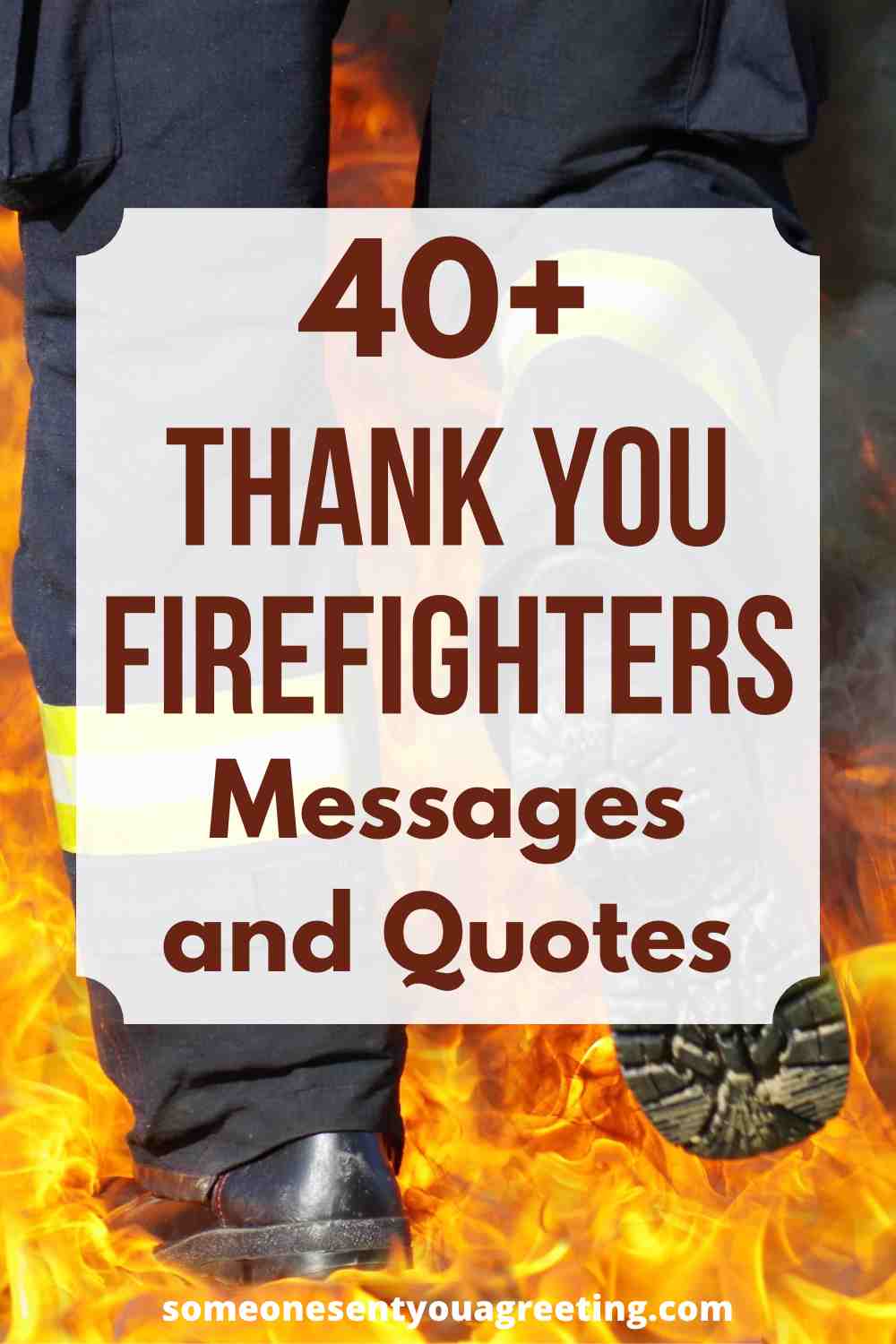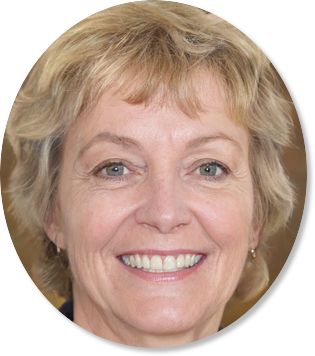 Sally Gibson is the founder of Someone Sent you a Greeting, a holiday/celebration website. Sally's writing work has been mentioned in Woman's World, Yahoo, Women's Health, MSN and more. If you have any questions get in contact with one of the team via the about page.