How do you say good luck on your surgery? What do you say to someone who's having surgery?
It's difficult to find the right words when someone you know is facing surgery. They may be scared and anxious and need some reassuring or cheering up.
But you then need to say something that is going to make them feel better or show them how much you care. You also want to avoid showing any of your own fears – it's understandable to be worried about a friend or loved one about to have surgery.
You don't want to pass any of those worries to them though. The last thing they need is extra anxiety from friends or family!
So if you want to wish someone good luck before their surgery then the example messages and wishes should help you to wish them well in an upbeat way.
Is it Bad to Say Good Luck Before Surgery?
No, it's fine to say good luck before surgery. It's a common and well accepted way of telling someone you hope their surgery goes well. While it could be seen as questioning the skill of the surgeons involved or highlighting the risk that having an operation brings it's very unlikely to upset whoever is undergoing the surgery. They will just appreciate you thinking of them.
Good Luck With your Surgery Messages
Say good luck to someone who has is having surgery and say get well soon with these messages.
Best of luck for your upcoming surgery. I'm sure it'll all go smoothly.
Wishing you all the best for your surgery and that you have a very quick recovery.
I know you're going to get through this. Good luck with the surgery and try to stay strong. All my love.
Good luck for the surgery. I know it must be scary but focus on how much better you will feel afterwards and in no time you'll be back on your feet!
Wishing you the speediest recovery and my best wishes for the surgery.
Get well soon my friend! I'll come round to see you after your surgery is done.
Stay strong, pal. Surgery will be a piece of cake for someone like you! Best of luck.
Praying for your surgery to go well and that your recovery is as quick as possible. Good luck!
Nothing, not even surgery, will hold you down! I know you'll make a swift recovery and be back to your old self soon. Good luck and get well soon.
May your surgery be a total success and your return to health smooth and quick.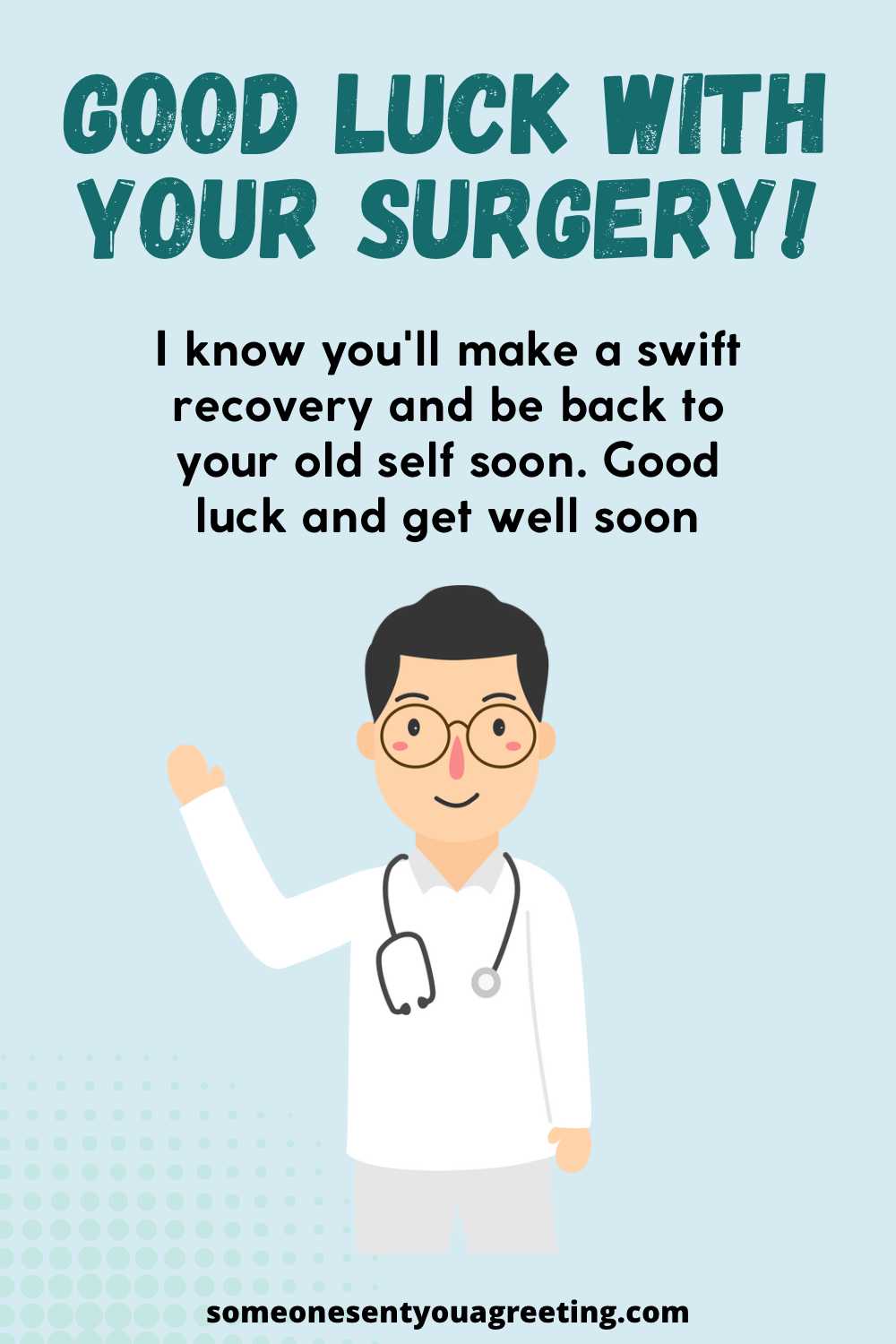 Good Luck on your Surgery Tomorrow
If someone is having surgery the next day then send them your best wishes for a successful and speedy recovery.
You have more strength than anyone I know. You will get through your surgery and be just fine. Good luck for tomorrow.
Good luck on your surgery tomorrow. We are all going to here for you when you come round and will do everything to help you recover as fast as you can.
Your bravery is so inspiring and I know your surgery will go just fine. Good luck.
You will be in my thoughts and prayers tomorrow. I know you'll be fine though and make a full recovery. All the best of luck.
Good luck tomorrow although you don't need any luck – you're going to be fine and get through your surgery like a breeze. I'll see you on the other side!
You are courageous and strong, and the surgery tomorrow is going to be a walk in the park for you. Good luck and I hope you're feeling better very soon.
To my friend – good luck tomorrow. Everyone will be thinking of you and sending our positive vibes. I know in my heart is going to be fine and I can't wait to see you once it's all done.
Best of luck tomorrow! It's all going to be great and go without any problems, I promise. I'll be there when you wake up.
Best Wishes for your Surgery
Best wishes for your upcoming surgery. I really hope you get well very soon.
Wishing you all the best for your surgery and that your recovery is fast and painless.
Wishing you the best for your surgery and that you have a speedy and full recovery after.
Good luck with your surgery. It won't be long until you are back to your old self again.
Sending you the biggest wishes for your surgery and recovery. Good luck.
I just wanted to let you know that I am thinking of you as you go for your surgery. I wish you all the best of luck for it and that you have a speedy recovery.
My loving wishes for your surgery that's coming up soon. I will be thinking of only you.
Sending you my best wishes, thoughts and prayers as you approach your surgery. May it be uneventful and over quickly allowing you to get better.
Before Surgery Wishes and Prayers
If you or the person having surgery is religious you could say a prayer for them before they have their surgery.
I am praying for you before your surgery. I know it will be a total success and you will be feeling like your old self again soon.
May the Lord protect you as you face your surgery. You will be in my prayers.
Thinking of you today and praying that you feel the power of God in your life as you undergo surgery. I will be praying that He brings you comfort and healing.
I pray that the strength of the Lord will help you through your surgery. May He provide you with the peace and courage you need.
My loving prayers are for you as you go through your surgery. I know that the Lord will protect and keep you safe.
May God's unfailing love and care surround you as you have surgery.
Praying for you today, that you will sense God's nearness to you and the certainty of His love for you.
I am praying for the speediest of recoveries after your surgery. May God bless you and help you heal.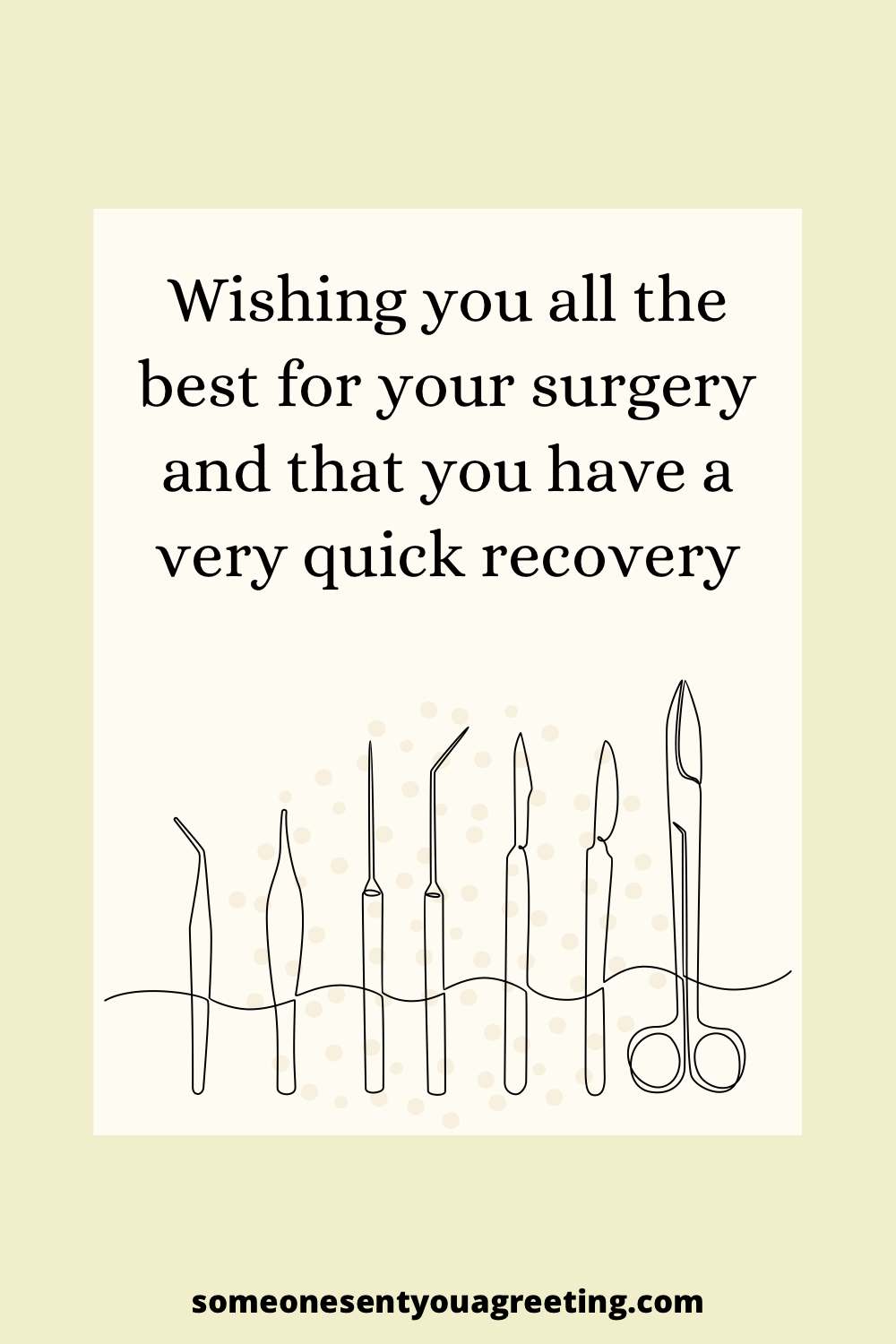 Positive Thoughts Before Surgery
Positivity is so important for getting through tough times. Send whoever is sick your positive thoughts to help keep their spirits up before their surgery.
Try to stay positive before your surgery and remember just how talented the doctors are. You're going to be fine and bake a complete recovery.
Keep your head up, my friend. Your surgery will be over soon and you can look forward to your life getting back to normal.
I know it's easy for me to say but if you can then be positive about your surgery. It'll help you to get through it and with your recovery afterwards.
Be positive, buddy! Very soon it'll all be over and we will be looking back on it as just a distant memory.
Your surgery is going to go just as planned and then it won't be long before you're fully recovered. Stay positive and keep the faith!
I love you and know you will get through your surgery without any problems. Good luck.
Don't let your surgery get you down. There's no reason it won't be a total success and then you can get back to enjoying your life as normal. Wishing you all the best.
Keep thinking that you are going to be in the hands of some of the best surgeons on the country. Take a deep breath and focus on the positives. Good luck, I'll be there with you after it's done.
I Hope your Surgery Goes Well
Send them a message or card to let them know you hope their surgery goes well with one of these messages.
Good luck and hoping your surgery goes well next week! I'll call by when I know your ready for visitors.
Thinking of and praying that your surgery goes well. Good luck.
I will be hoping and praying that your surgery goes well today. Good luck and try not to worry.
Good luck with your surgery, I really hope that it solves all your health problems and you can make a full and quick recovery.
I will be thinking of you and am sure you will have a quick and simple recovery. Good luck.
Your surgery will go well and once it's over everything will start to improve. Best wishes.
With your strength and positive attitude you don't need anyone to wish you well for your surgery. But I will do so anyway! Good luck.
Best of luck for your surgery. I know you've had to wait a long time so here's to it going smoothly and you being able to move on.
Words of Encouragement Before Surgery
When sick people often feel upset or frightened. Use these words of encouragement to help cheer them up before surgery.
You got this! No one is as strong or brave as you are! You can look forward to feeling well again soon.
I understand surgery can be frightening but you're braver than anyone else I know. It'll all be over soon and you can go on with your life. Good luck!
Don't worry, I guarantee you that after the surgery is done and behind you things will be so much better. Just get through it and you can switch your attention to recovering and getting back to your life.
Don't let the negative thoughts make you anxious. Everything is going to be fine and I will be right by your side throughout it all. Good luck.
Keep your spirits up and don't worry – you'll be in all of our thoughts.
Your doctors are some of the best available. So don't worry, try to stay calm and I'll be one of the first to come visit you.
Try to find the strength to hold on long enough and get through this. Surgery is tough but you are tougher and will get through it and out the other side.
I'll be by your side on the way in and waiting for you when you get out. Don't worry, you have so much support and love behind you.
We hope that these good luck for your surgery messages have helped you to find the best words to say to someone going through surgery. It's difficult to be reassuring but they will appreciate the support and best wishes from friends and family when they are about to go through something as worrying as surgery.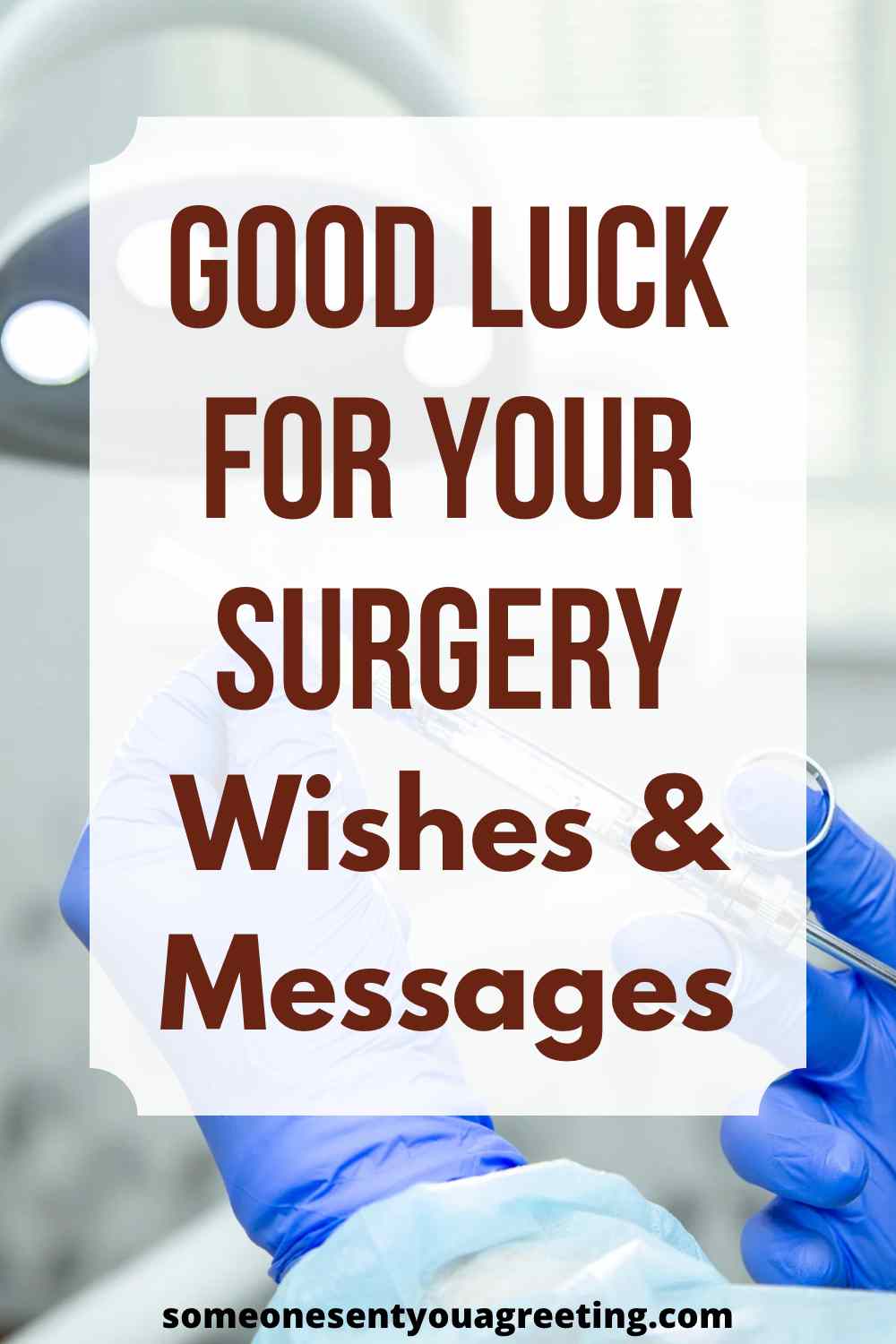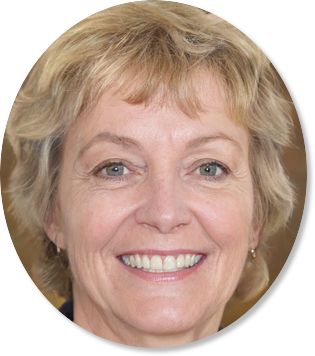 Sally Gibson is the founder of Someone Sent you a Greeting, a holiday/celebration website. Sally's writing work has been mentioned in Woman's World, Yahoo, Women's Health, MSN and more. If you have any questions get in contact with one of the team via the about page.