Giving a presentation can be nerve wracking. Many of us feel anxious beforehand and are worried. Will it go well, will I mess it up or embarrass myself etc.
That's why it can help to know people are thinking of you. That they're wishing you all the best for that big talk or demonstration.
So if you want to say good luck for a presentation then the following example messages and wishes will help you to find the right words. Show your support for whoever is facing a big presentation and needs some comforting words.
Good Luck Wishes for a Presentation
These general good luck messages are perfect for anyone who is giving a presentation and you want to wish well beforehand.
You've got this! Wishing you lots of luck for your presentation today.
I know you'll totally rock your presentation today. Sending you good vibes!
Good luck today! I just know your presentation will be a big success.
Keep calm and present on! All the best for today.
You've worked so hard and I know you're going to do great. Good luck with the presentation!
Go get 'em! Wishing you a presentation that goes exactly how you planned.
I believe in you and know you've got an amazing presentation prepared. Wishing you good luck today!
Don't worry, your presentation is going to be awesome. Sending good luck and positive thoughts your way.
You've got this in the bag. Good luck with your presentation.
Believe in yourself and you'll smash it today. Good luck!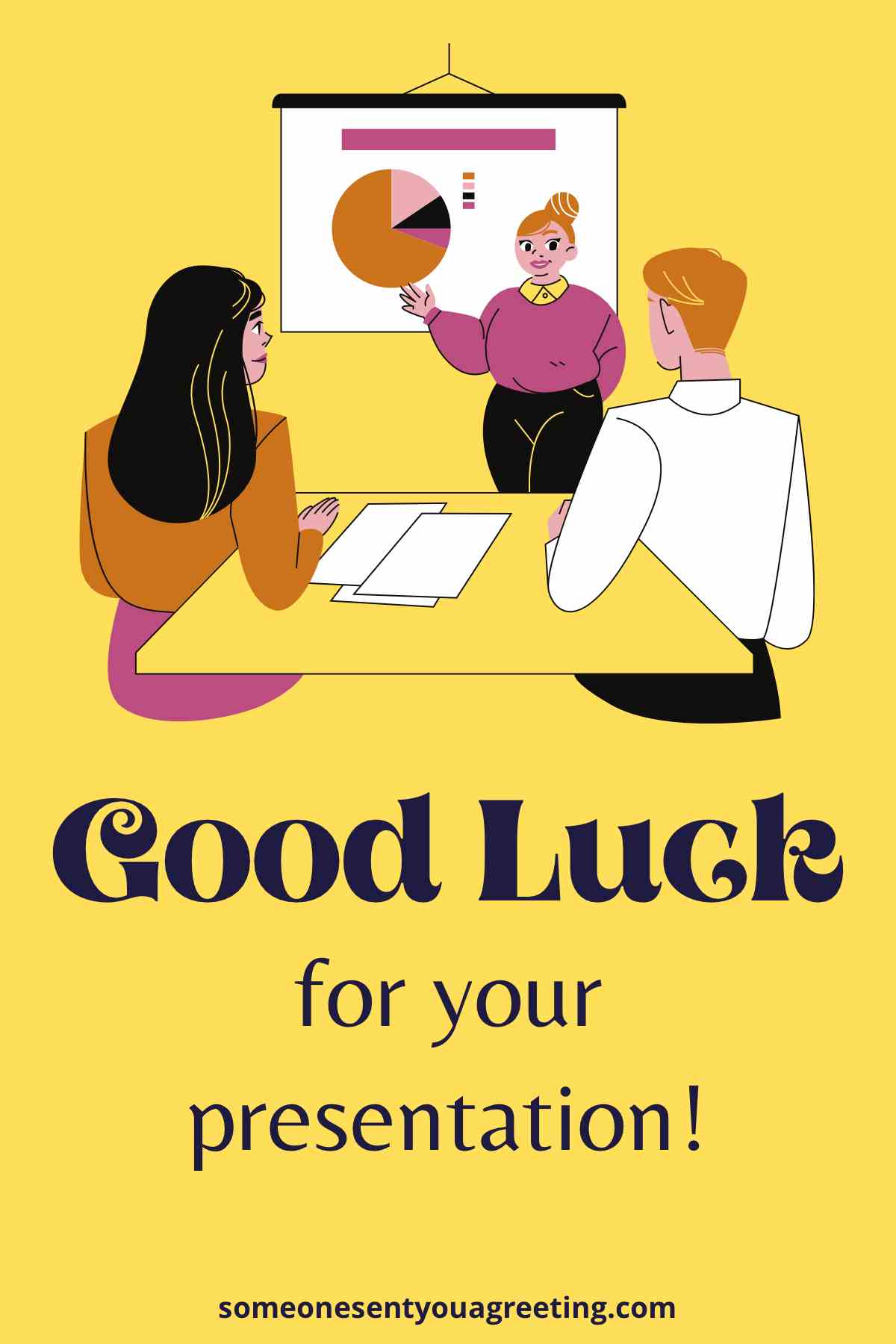 Good Luck Messages for a Lecture
Giving a lecture can cause as much anxiety as a presentation. So use these good luck messages to wish them well for their lecture.
Wishing you clarity and calmness before your lecture today. Don't worry, you've got this!
I know your lecture will be amazing. You don't need it but good luck for today
You know more about this subject then almost anyone and you will inform and inspire your audience. Your passion and knowledge will shine through. Sending good vibes for your lecture.
Stay positive and you'll deliver an awesome lecture! Good luck.
You've worked hard and prepared well. So go and rock that lecture! Good luck.
You have such a comprehensive grasp and understanding that your lecture will be a huge success. You won't need it but I'm wishing you the best of luck and that it all goes well.
Don't forget – keep your confidence up and engage your audience. It'll be a smash – good luck.
Take a deep breath and knock their socks off! Good luck my friend.
You're going to do amazing today. You always give a great presentation!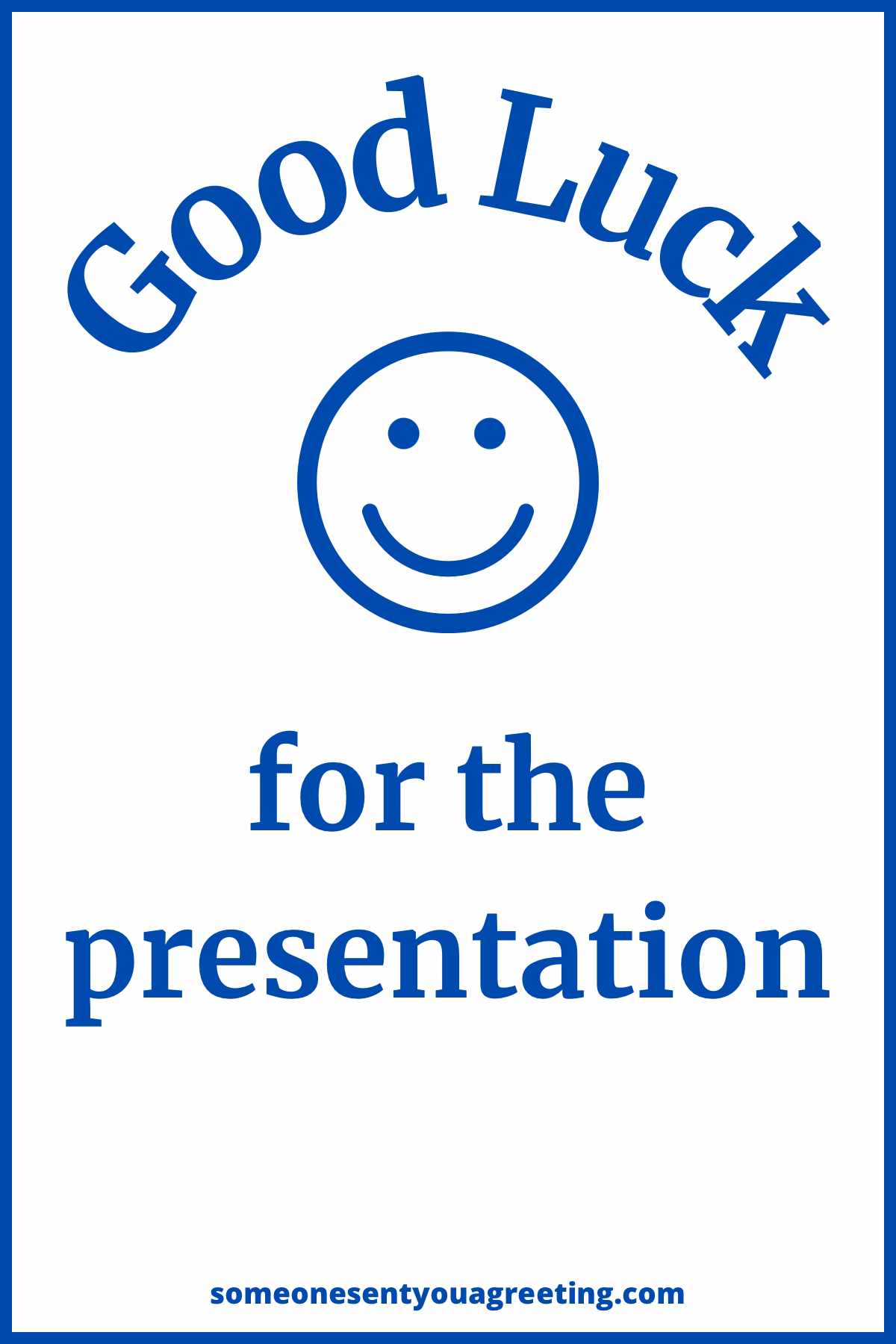 Ways to Say 'Good Luck for a Presentation'
Break a leg on your presentation today!
Hoping that your presentation goes very smoothly. Good luck.
Don't let nerves get the better of you. I've seen how prepared you are and I know you're going to nail it! Lots of luck for today.
You're going to blow them all away with your presentation. Nothing to fear, go out there and sell it.
Sending positive vibes your way for a brilliant presentation!
If it were anyone else I might be a bit worried but you are so ready for this presentation. Nothing will go wrong and they're going to love you.
I will be thinking and sending positive thoughts your way to help you through your presentation. It'll be so warmly received, I'm sure. Good luck!
You're going to give an outstanding presentation today. You've absolutely got this!
I'll be there for any support you need before your big presentation. Lots of luck!
Good Luck Wishes for a Demonstration
Giving a demonstration is similar to a presentation. And so it will cause the same nerves. So offer your good luck and support with these messages.
Keep your cool, you know your stuff. Let it flow and stay relaxed. Good luck on your demo today!
Stay focused and let your hard work shine today. Wishing you the best for your demonstration.
You've put in the practice and perfected everything -now go wow them! Sending good vibes for your demonstration.
Stay positive and I know you will nail your demonstration! I believe in you and know you can do it.
It's going to be a flawless demonstration today. Breathe, believe and you'll be great. Good luck!
Good luck with your demonstration today. I'll be there for any support you need.
Try to go into your demonstration with confidence. We all know you can do it and as long as you believe that too it will be a huge success. Best of luck.
You were born to demonstrate your abilities. Enjoy yourself today!
I hope you have found these good luck messages for a presentation helpful in wishing someone all the best for their big presentation or lecture. They can be really stressful times for whoever is that is giving one and having the support of friends or family and knowing they are thinking of you is a real boost.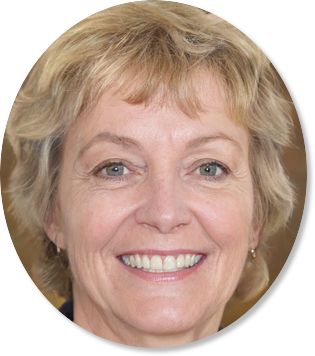 Sally Gibson is the founder of Someone Sent you a Greeting, a holiday/celebration website. Sally's writing work has been mentioned in Woman's World, Yahoo, Women's Health, MSN and more. If you have any questions get in contact with one of the team via the about page.