When you experience difficult times in your life – be that losing a loved one, job loss, illness or injury and even divorce – it's the support and love of family and friends that gets you through.
Those closest to you often rally round during these difficult moments. And after you've made it through the worst you will want to thank them for all their help.
But how do you say thank you for support during a difficult time? How do you find the right words of thanks that show them how much you appreciated all they did.
These example messages for saying thank you for your support should give you an idea of what to say and how to express yourself.
Thank You Messages for Difficult Times
These thank you messages are for any sort of difficult period you've been through. They say thanks to whoever has been there to support you've when you've struggled.
Thank you for being my rock during this challenging time. Your support means the world to me.
I don't know what I would have done without you. I would have been so lost. I can't thank you enough for sticking by my side.
During such a hard time your understanding and compassion have been a blessing. Thank you with all my heart.
Knowing I can count on you for support gives me strength. I will be forever grateful.
I am deeply grateful for you lending an ear when I needed to talk. It has helped more than you know and I wanted to show my appreciation for all you've done.
Thank you for your patience and for your encouragement me when I was struggling. It really helped me feel better and lifted me up at a time when I need it most.
Having you in my corner has given me the courage to keep going. I am so lucky to have a friend like you. Thank you, with all my heart.
Thank you for being a true friend. I couldn't have made it through this difficult time without you. Knowing I can turn to someone like you when things get hard is the greatest gift I could ask for. I shall never forget all you've done.
The kindness you have offered me has meant so much as I've struggled. It's not simply your words but your actions too. I cannot thank you enough.
Your care and thoughtfulness will stay with me always. It has helped me to get through the toughest of times. From the bottom of my heart – thank you.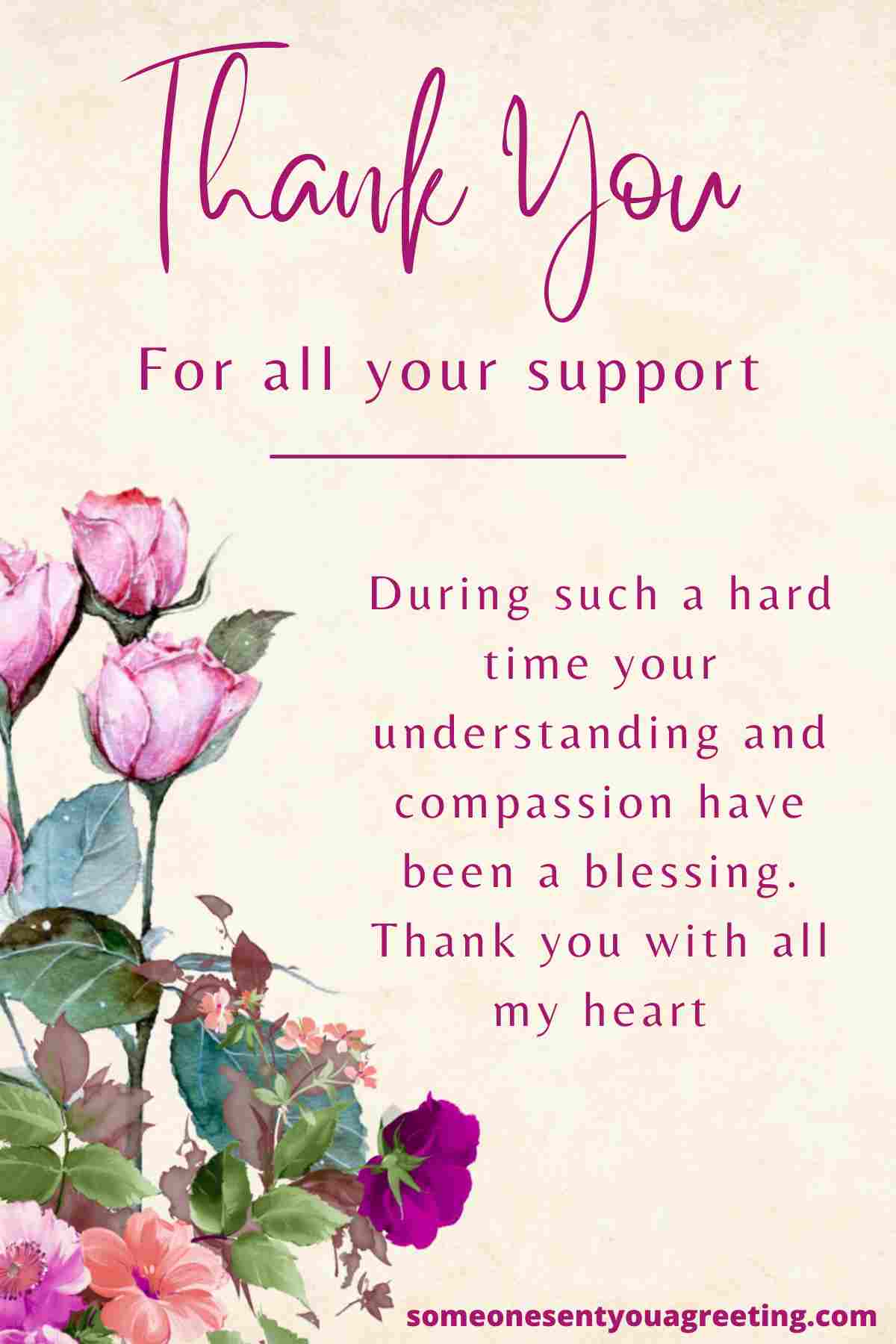 Thank You for your Support During a Divorce
A divorce can be extremely difficult. Having friends and family to lean on when you're going through a divorce is a real help. These words of thanks are to say how much you appreciate the support you received as you went through a seperation.
I really appreciate how much of a support you've been throughout my divorce. It's been really tough and I've needed friends to lean on during the hardest moments. You've always been there and I am very grateful for that.
Thank you for letting me vent, cry and lean on you during this divorce. I've been kept going by having a friend like you. At no point have you wavered or let me down. I can't express what it has meant to me.
Thank you for understanding my pain. Very few have taken the time to listen and appreciate how hard this has been. You are a true friend.
You have kept me sane and lifted my spirits when I was down. Your love and support throughout this divorce is something I won't ever forget. Thank you.
I can't imagine what I would have done without our talks, the coffee dates and girls nights out. Thank you for being my rock!
I appreciate you taking the time to listen when I've needed it and to offer advice. It's been invaluable and helped me get through the worst parts of my divorce.
You probably won't ever know how much it has meant to me to have a shoulder to cry on and someone to talk to. I won't forget you being there for me at my lowest moments. Thank you so much.
Your friendship has been so important to me recently. With the divorce hitting me so hard to know you were on my side and had my back has given me confidence I really needed. Thank you for being such a wonderful friend.
I've been able to keep looking forward because of your support and encouragement. Thank you for being a bright light during a dark time.
I could always count on you for the kindest words, wisest advice and best hugs. Thank you for being the most incredible friend.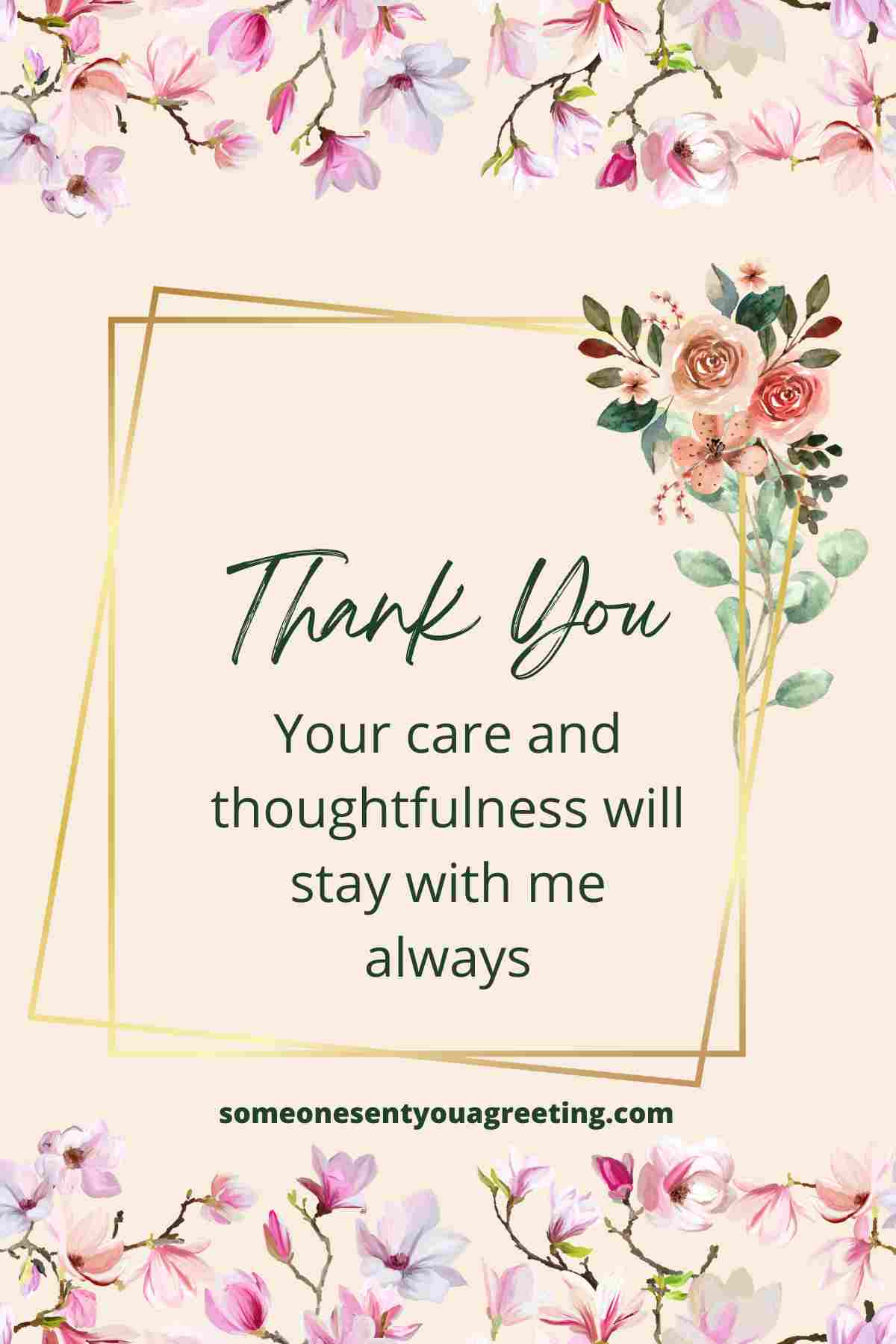 Thank You for your Support During our Time of Loss Messages
Losing a loved one is always hard. And having people to be there with love and comfort is very important to getting through the grief. So use these thank you messages for after a loss to show how much it meant to you.
Thank you for being there for me during this extremely difficult time of grief and loss. I appreciate all your kind words and offers of help.
Knowing you were thinking and praying for me brought great comfort at such a difficult time. Thank you.
I really appreciate you taking care of the small details and helping with some of arrangements to ease my burden. It's been hard and your help has made it that little bit easier.
Knowing you were just a phone call away was something that brought me a lot of peace. Thank you for being such a rock as I navigated my way through this loss.
You have no idea how lovely it was to receive your meals. Cooking has been tough the last few weeks so it made a real difference. And I found having someone to sit with in those really hard moments really gave me strength. I will always be grateful for everything you did.
I will be forever grateful for the compassion, empathy and grace you showed me as I've grieved. It has been painful and hard to get through but your support has made it easier. Thank you.
You were a source of strength when I felt weak. I have been through the hardest moments of my life recently but you provided comfort when I was at my lowest. Thank you for lifting me up.
Having your shoulder to cry on helped tremendously. You let me share my most intimate memories and express the emotions I was going through. It was everything I needed. Thank you.
You didn't push or try to rush me through my grief. Instead you just let me go at my own pace and where they're with complete support. Thank you for that patience and understanding.
Grief can be such a complicated thing and yet you stayed loyal and were always there with support and love even when it was hard. Thank you for being such a good friend.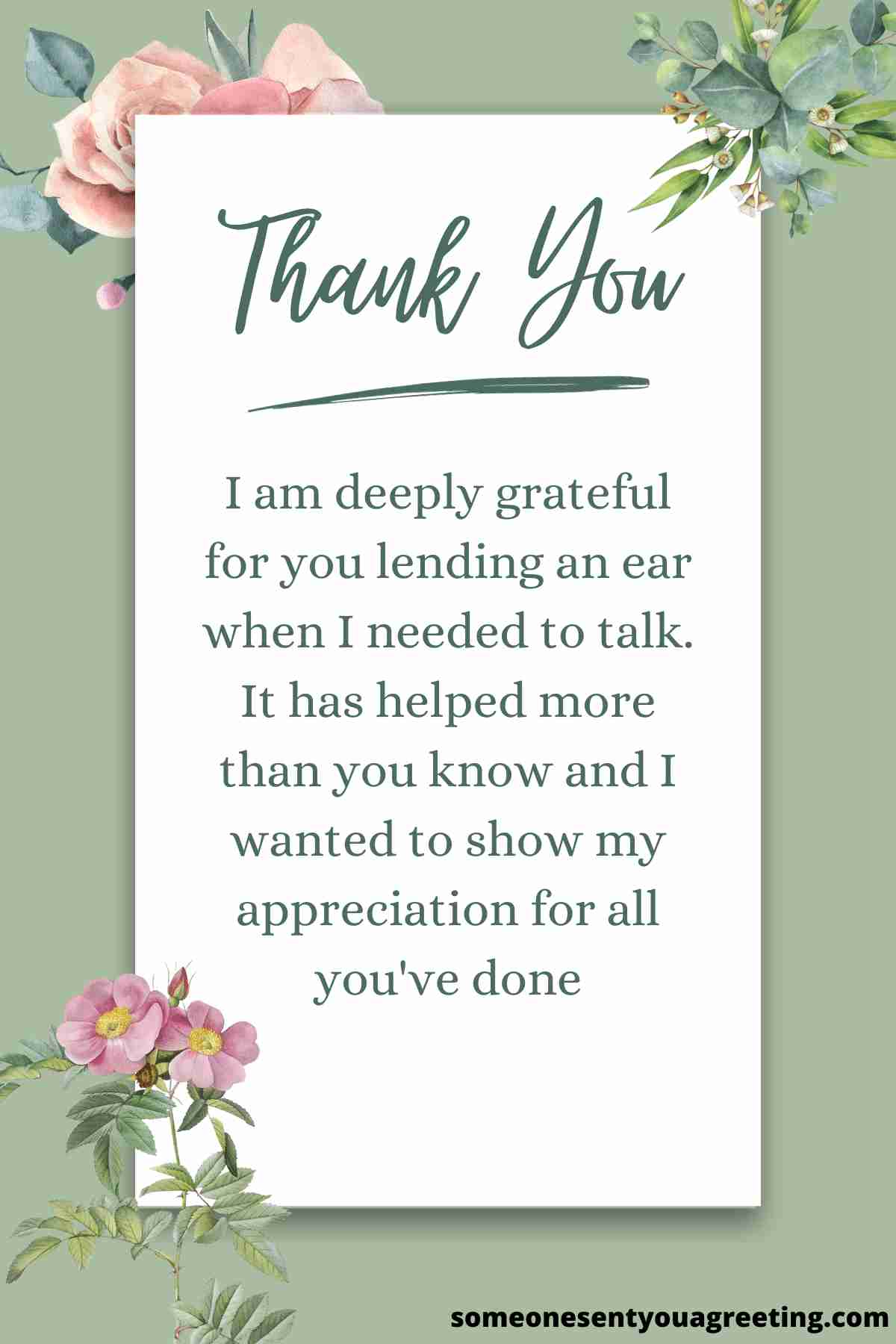 Job Loss Support Thank You Messages
If you lost your job you may feel bereft. It can be a huge shock and one that's difficult to deal with. Hopefully your loved ones rallied round and supported you and so you should say thank you to them with these kind words.
You always know how to make me feel better and bring some positivity when I'm feeling down. Since I lost my job I've needed that so much, so thank you for lifting my spirits.
Thank you for all your encouragement and for reminding me that I'm not defined by my job. You've helped me keep a clear head and I really appreciate that.
It's been great to have someone to listen as I sorted through my feelings about losing my job. Thank you for your support.
Thanks for understanding when I needed space to process it all. It's been hard to accept what happened but your friendship means so much to me.
I am thankful for your clearheaded advice and the help with reviewing my resume. You have empowered me during this job transition and made me feel ready to deal with the upheaval.
I am so grateful for all the connections and networking opportunities you've helped me with. It's been so helpful in allowing me getting me back on my feet after losing my job.
When I was doubting myself it was you who always believed in me. I look back now and see how much that helped. Thank you.
I was so worried after losing my job but your reassurance and calmness really settled my nerves. Thank you for being a ray of hope in such a dark time.
You've been an inspiration to me and really helped me to keep going. Thank you!
It was a real shock to lose my job but with the support of friends like you I've been able to cope and then bounce back. Thank you for being there for me.
Thank You Messages for your Support During Injury and Illness
Say thank you to those who visited, boosted your spirits and were there for you throughout an illness.
Thanks for helping with everyday tasks so I could rest and get better. That support and assistance helped me to have a faster recovery. So I'm very grateful.
Huge thanks a for taking care of my family and me while I focused on recovery. I am so grateful to be able to rely on someone like you.
Knowing you were praying for my comfort and healing brought me a lot of peace. Thank you.
You've made what has been such a difficult time so much easier. Thank you for being not only my rock but also my lifeline.
Having such an understanding and patient friend through this illness has been invaluable. I'm lucky to have you and wanted to let you know how much I appreciate your love and kindness. Thank you.
It really lifted my mood to have you checking in on me and offering rides to appointments. I'm blessed with such wonderful friends. All my love and thanks.
It's easy to feel down when you're unwell so I'm grateful for the encouragement you've given me during those painful and difficult moments. It really helped me to keep going.
I loved all the funny cards and amazing care packages you sent. It was a real bright spot in my day and gave me some joy amongst the tough times.
I was delighted to get so many calls and Bakst from you! It may not have seemed like much but it really lifted my spirits when I was low. Thank you for all the help with my recovery.
I hope these thank you messages for support you've received during difficult times have helped you to show your appreciation to those who were there for you.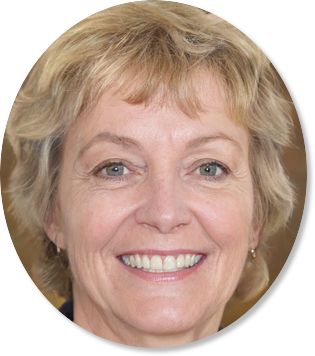 Sally Gibson is the founder of Someone Sent you a Greeting, a holiday/celebration website. Sally's writing work has been mentioned in Woman's World, Yahoo, Women's Health, MSN and more. If you have any questions get in contact with one of the team via the about page.