A great way to brighten a friends day is by sending them a thoughtful good morning message. A few words can really help start the day in a positive way.
So use these example messages to keep them motivated and let them know how much you appreciate them. Whether it's an inspirational quote, a sweet sentiment or a funny joke these messages will spread joy and positivity.
Good Morning Messages for Friends
These messages are perfect for wishing your friend or friends a good morning.
Good morning to my dear friend! Here's to you having a wonderful day filled with sunshine and happiness.
Wake up, sleepyhead! Hoping you have a great day. And I can't wait to chat over coffee later.
Rise and shine! Hoping your day is going to be as awesome as you are.
Wakey wakey! Have a magical morning that sets you up for the rest of the day.
Good morning. Today is going to be an epic day, I just know it.
Wake up and smell the opportunities because today is going to be great.
Good morning my friend. Let's get up and at 'em and be ready to take on the day. It's going to be a wonderful day.
Morning! Hope you had a good nights sleep and lots of lovely dreams. Wishing you a fantastic day.
Pull back the curtains and let the light in through your windows – it's morning! I'm sure you're going to have a brilliant day and look forwarding to seeing you.
Sending you good vibes this morning and hoping you start the day in the best way.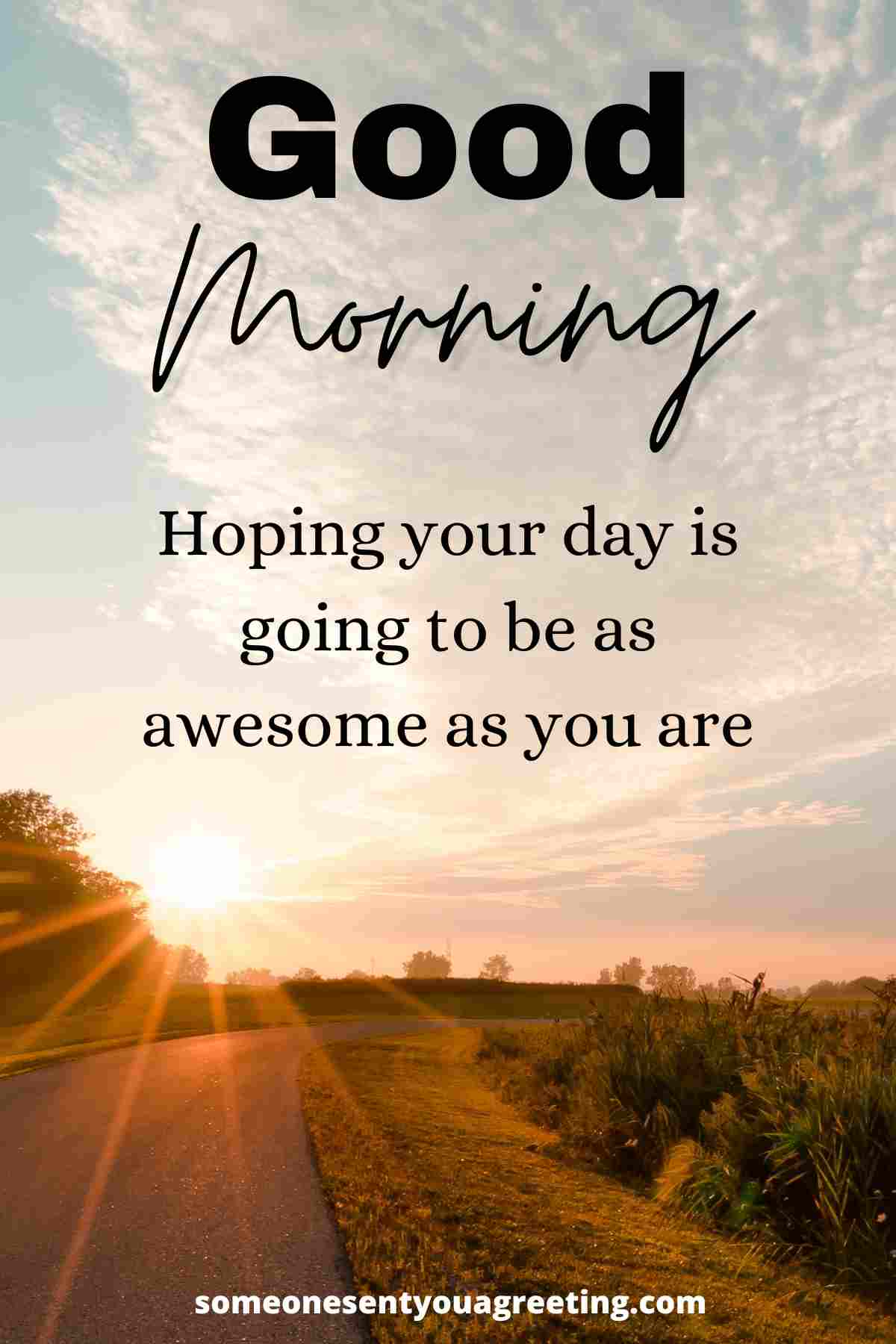 Good Morning Wishes for Friends
Use these heartfelt wishes to let your friend know you're thinking of them and hoping they have a good morning.
Good morning, mate! Sending positive thoughts your way this morning.
I hope you've woken up to bright sunshine and lots of optimism for the day.
May your morning be blessed with love and set you up for a productive day. You can do anything you set your mind to.
May this message give you a kick up the backside this morning and motivate you to seize the day. Get out there!
I hope you are waking up to blue skies and amazing opportunities this morning. Good morning from your best friend.
Good morning and best wishes for one of my closest friends. I believe in you and know that can achieve anything you want. So face today with a good attitude and positivity and who knows what will happen.
I hope your morning cup of coffee overflows with happiness and you have a top day. Have a good one!
Good morning and wishing you a peaceful and relaxing start to your day. May you be greeted by joy and promise.
Good morning to a friend who is there for me through thick and thin. I hope your morning turns out to be filled with potential for an excellent day.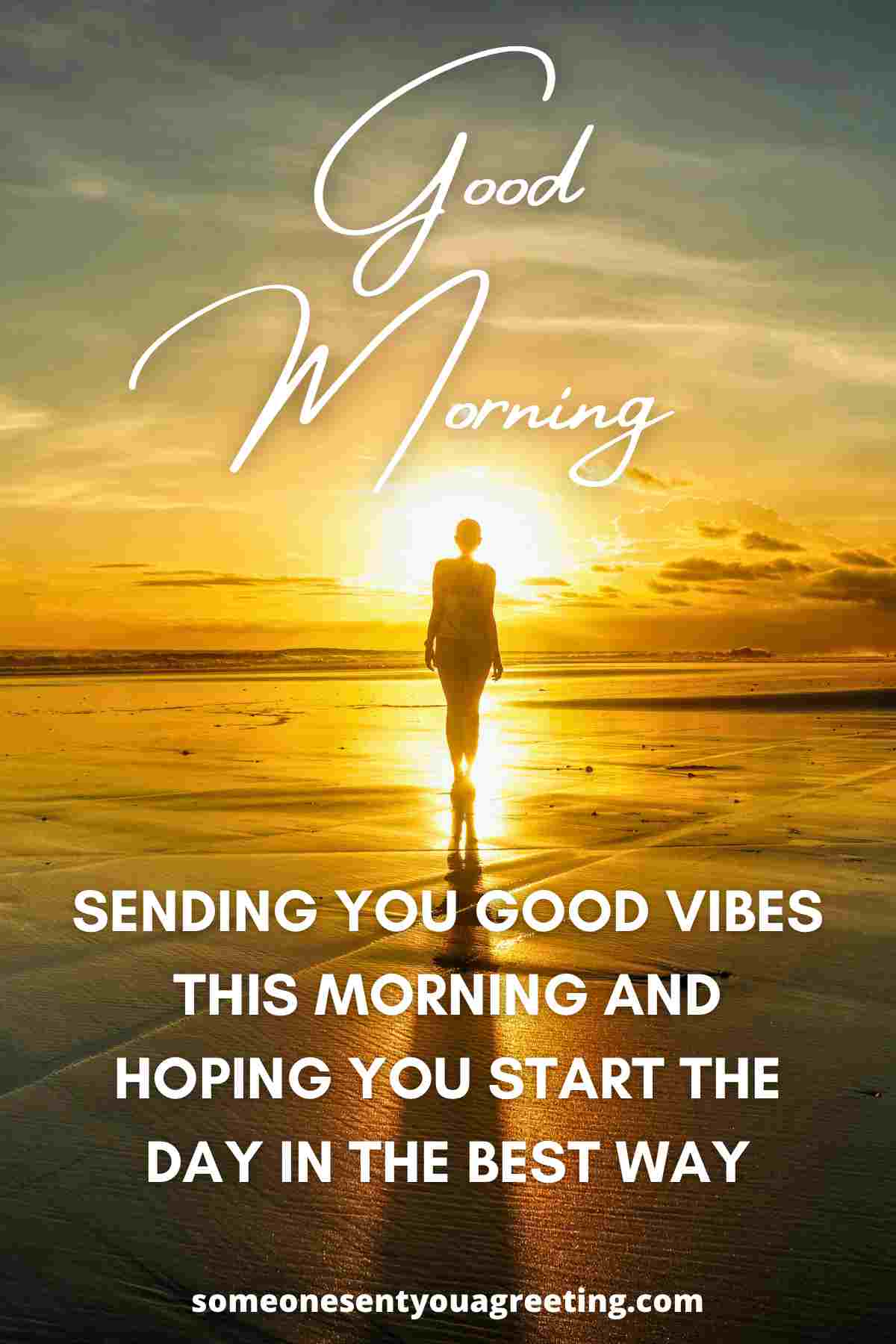 Good Morning Quotes for a Friend
These quotes sum up friendship and how important it is. They can be used as part of a good morning message.
"A friend is someone who knows the song in your heart and can sing it back to you when you have forgotten the words." – Unknown
"There is nothing better than a friend, unless it is a friend with chocolate." – Linda Grayson
"Friendship isn't a big thing. It's a million little things." – Unknown
"A real friend is one who walks in when the rest of the world walks out." – Walter Winchell
"Friendship marks a life even more deeply than love." – Ellie Wiesel
"There's not a word yet for old friends who've just met." – Jim Henson
"A good friend knows all your stories. A best friend helped you write them." – Unknown
"Friendship isn't about who you've known the longest, it's about who walked in and never left." – Yolanda Hadid
"True friendship comes when the silence between two people is comfortable." – Nicholas Sparks
"Friendship isn't who you spend the most time with, it's who you have the best time with." – Unknown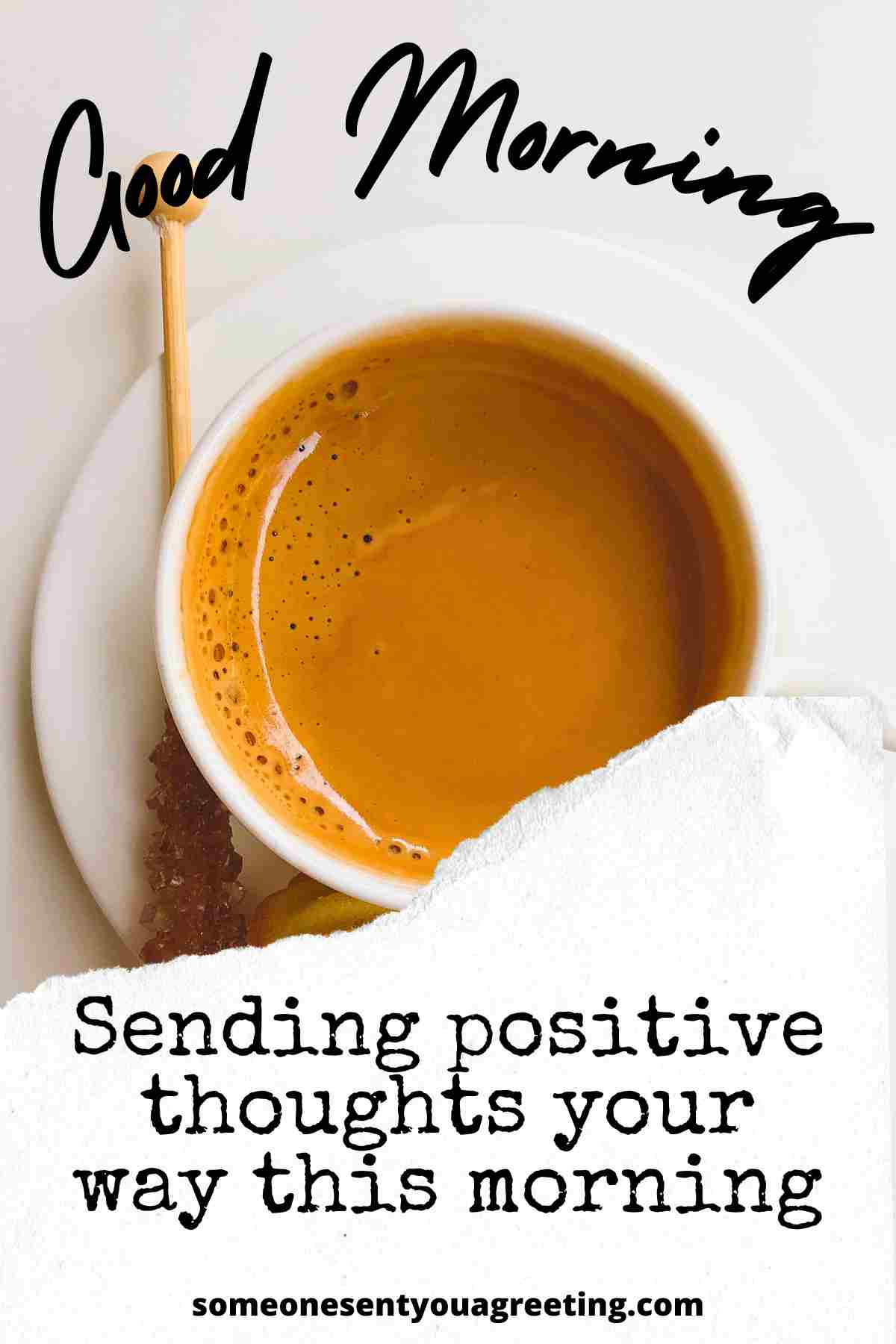 Supportive Good Morning Messages for Friends
If you want to support a friend then use these thoughtful messages to show you're there for them no matter what.
Today, like every morning, I'm sending positive and uplifting thoughts your way. Whatever happens you've got this!
Good morning my friend. Remember that no matter what I've got your back, today and always.
Morning! You can lean me on whenever you need, pal. I'll do everything I can to support you.
I believe in you and will be by your side. Together we will conquer today!
You're one of the strongest people I know. Whatever today throws at you I'm sure you'll deal with it. Go get em!
I'm cheering for you today. You are capable of anything. Have an awesome morning and then go take on the world.
You have incredible strength and always inspire me. Wishing you a happy morning and day ahead.
Good morning. The world is lucky to have you and I am blessed you are in my life.
It is an honor to know someone as resilient and amazing as you. Wishing you a wonderful day.
Sweet Good Morning Messages for Friends
A sweet good morning message will put a spring in your friends step as they start the day.
Good morning to my favorite person! You make every day brighter.
Waking up and knowing I'm going to be seeing your smile makes my mornings magical. Good morning.
Good morning to my most treasured friend. I am blessed to have someone as special as you in my life.
Good morning to the sweetest friend in the world! Hoping you have the loveliest day.
My mornings are sweeter knowing I have a friend as lovely as you. Can't wait to see you later.
You bring sunshine to so many lives. So when you get up today remember how much you are loved.
You are in my thoughts and my heart this morning!
You're the sweetest person I know. Good morning to someone who deserved so much happiness.
Good Morning Messages to Show You Appreciate a Friend
Say how much you appreciate having your friend in your life with these messages.
Morning to a friend who I couldn't live without. I list wanted to let you know how much I appreciate you.
I may not say it enough but I am so grateful for our friendship. Good morning and wishing you a fantastic day.
Morning. This is a quick message to say you inspire me every day with your kindness. You're an amazing friend.
Good morning to you. I want you to wake up and know that I appreciate your constant encouragement so much. Have an amazing day.
Your support lifts me up. Thank you for being you! Have a great morning.
You are appreciated and loved more than you know. Remember that as you start the day. Hope you have a wonderful morning.
I admire you more than I say and am thankful for having some as special as you as a friend.
I hope these good morning messages for friends have given you some ideas of how to say good morning to someone you care about.
More Inspirational Messages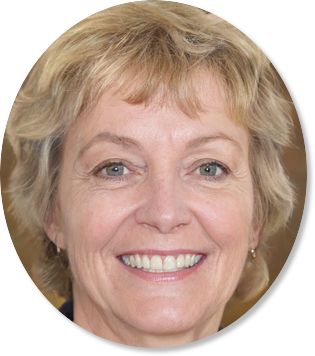 Sally Gibson is the founder of Someone Sent you a Greeting, a holiday/celebration website. Sally's writing work has been mentioned in Woman's World, Yahoo, Women's Health, MSN and more. If you have any questions get in contact with one of the team via the about page.