Who doesn't love the weekend? It's the time when you can cut loose, relax and go out and enjoy yourself.
And when you're finishing work, saying see ya later to friends or just looking to put a smile on someone's face it's always nice to let them know you hope they have a great weekend.
But what do you say to wish someone a good weekend? Sometimes the standard "have a great weekend" can be a little bit boring.
Well if you're looking for what to say to wish someone a great weekend and want some examples then try the messages below.
Be it for a friend, family member or colleague/coworker these weekend greetings should helping with wishing them to have a great weekend and enjoying their days off.
Have a Great Weekend Wishes
The end of the week means it's time to kick back and relax! Take it easy and enjoy yourself. Have a great weekend!
I hope you've got some great plans for the weekend and are looking forward to the time off. Make the most of it because come Monday it's back to work again!
Nothing beats the weekend! I can't imagine not having those 2 days off of work to do what I want. I hope you enjoy yours too
With how hectic work has been recently we deserve a couple of days relaxing. So I hope you have a great weekend and I'll see you soon
Weekends are brilliant apart from one thing – they go by so quickly! Hope you make the most of yours!
After working so hard for the last week it would be impossible not to take advantage of the weekend and burn off some steam! Don't enjoy yourself too much though!
Catching up with friends and just revelling in being able to do nothing is how I'm going to spend my weekend. I hope yours is as exciting and peaceful
For 5 days we've worked non stop so it's time to cut loose and enjoy ourselves. Have an awesome weekend!
I wonder how hard life would be without weekends? Actually I'm not sure I want to think about it! Instead let's just be thankful for and enjoy those couple of days off every week
Have an amazing weekend, pal! You more than anyone has earned a few days of doing whatever you want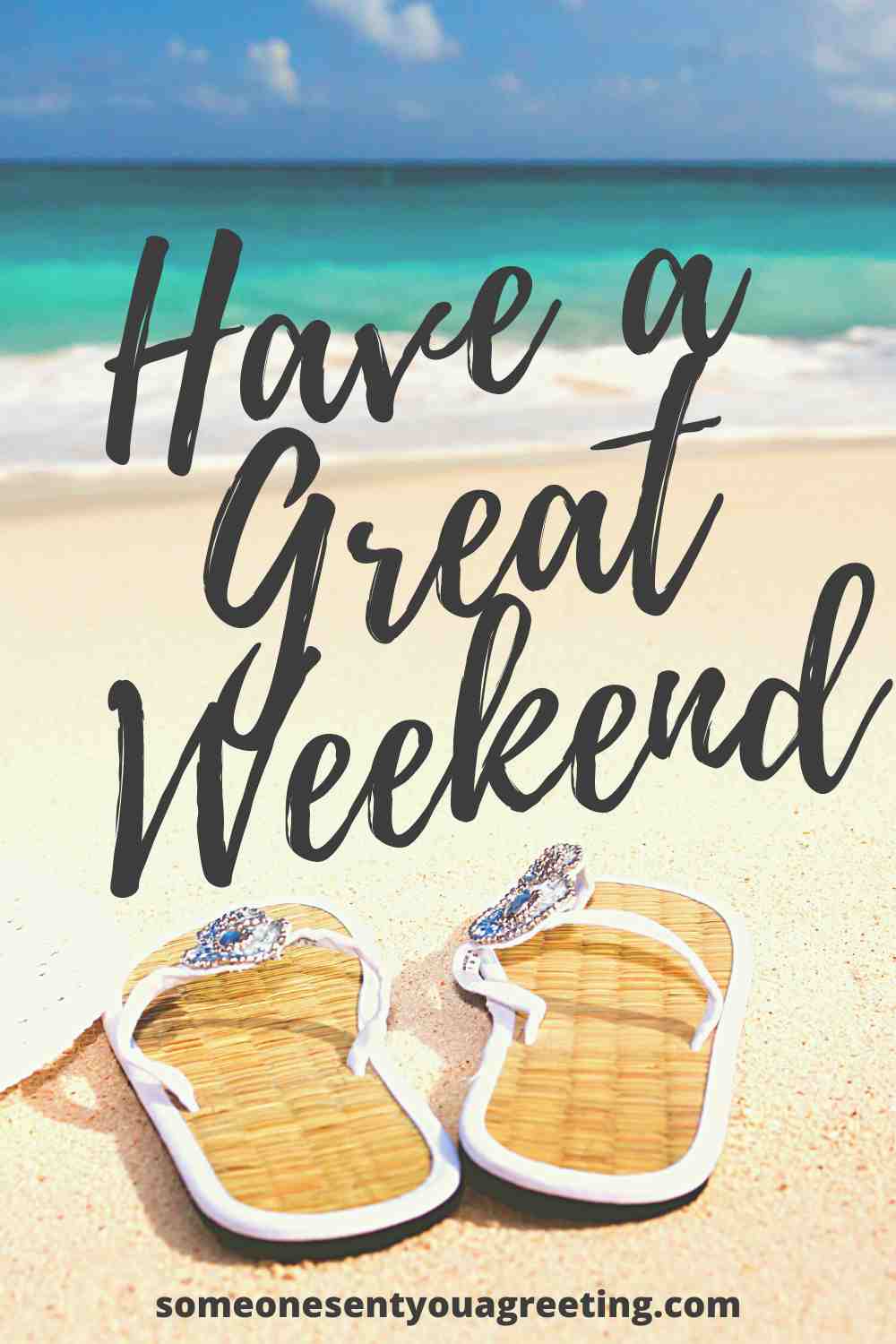 Funny Have a Great Weekend Messages
People usually say that endings are sad. But I know of a very happy end – the WeekEND!
It's Thursday – we're so close to the weekend I can smell it!
How was your weekend… I don't really care, I just want to brag about mine!
What's the scariest thing that could happen on a Saturday? Getting a call from the office!
My boss said, "I find it highly suspicious that you are only sick on weekdays" I said, "It must be my weekend immune system"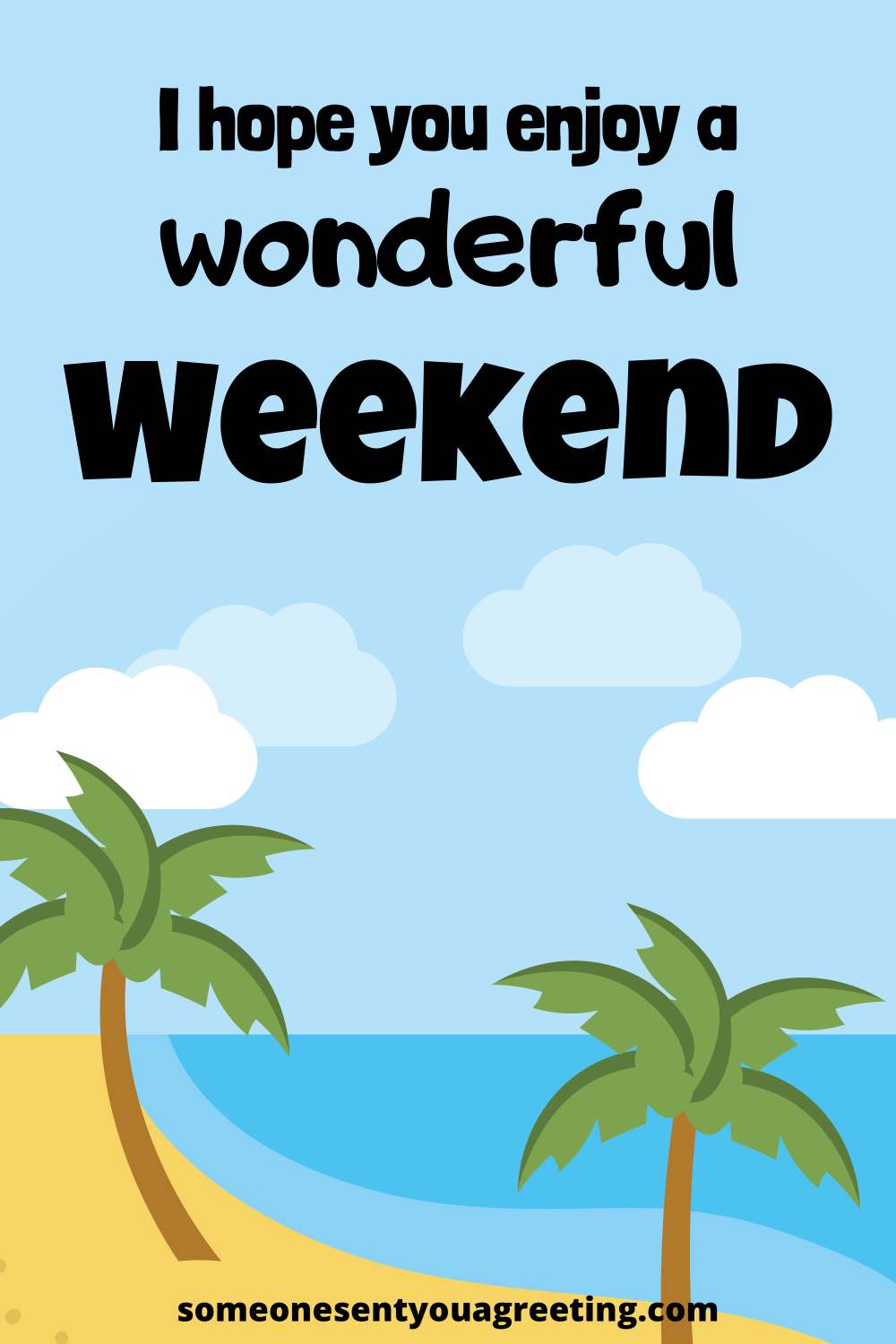 Enjoy your Weekend Wishes
I like to think, after a hard weeks work, that we've earned our weekend. It's a little gift or reward for everything we've done. So I hope you enjoy yours my friend!
Sound the alarm! The weekend is here again! So let's go out, have fun and enjoy ourselves as much as we can!
Weekends are for one thing and one thing only – enjoying yourself. So I hope you have a great time this weekend and pack as much fun into those 2 days as you can
You've got to enjoy your weekend. Take a break from all the stress of the working week and do absolutely nothing
Wishing you a wonderful weekend filled with only the most fun and exciting times
I am sending my wishes for you to have a fun and relaxing weekend. Make the best out of those free days. Best weekend wishes!
Why are weekends so great? Because it's completely up to you what you do. You can party, catch up with friends, do hobbies or just rest and do very little at all. And the best part? No work! So enjoy your weekend
I know it comes around every 7 days but it doesn't make the weekend any less enjoyable, does it? Here's to another great 2 days off, hope yours is fantastic!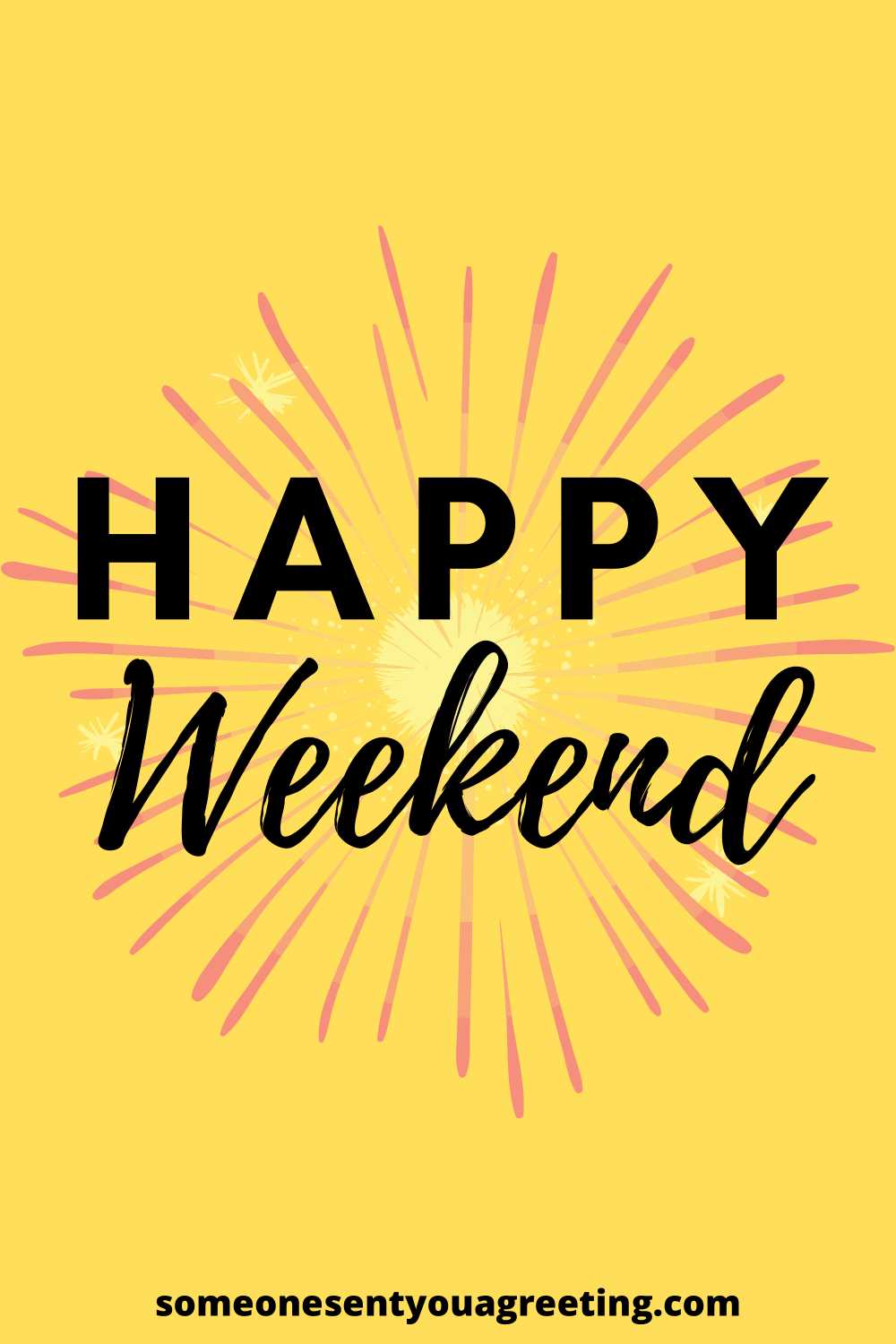 Have a Nice Long Weekend
Long weekends are meant for relaxing and recharging after the stress of the working week. I hope you get the chance to take it easy and enjoy the time off
I hope your weekend is going to be filled with lots of fun with family and friends. Have a really brilliant and long weekend
You've waited five whole days to get to the weekend. All that clocking in every day and today is your reward – an amazing long weekend to let your hair down and enjoy yourself
Here's to recharging those batteries over a long and lazy weekend. Hoping you feel rested and ready to attack the new week with lots of vigour and gusto
Enjoy your long weekend and the freedom you're going to get from work. May you forget about work or only for a few days!
Use your long weekend to release all that tension and just chill out. Have a great weekend
You can just tell it's going to be a really great weekend ahead – so I'm getting my best wishes in early! Enjoy your weekend and don't go too crazy!
Weekends, especially long ones, are for forgetting about work for a free date and just focusing on the here and now. Enjoy it
SEE MORE: 77 Beach Puns Perfect for Instagram
Happy Weekend Messages for Friends
To my best friend – have a really great weekend! Can't wait to see you!
I'm looking forward to spending the weekend with my good buddy. We've earned a bit of time off and fun, right?
Happy weekend, pal. Hope you enjoy the time off with your loved ones
We all need a little break every now and then, don't we? So to my friend, I hope you get the chance to have a really lovely weekend
Weekends are all about fun and having a good time – so that's what you've gotta do! Happy weekend!
Use the weekend off to find some great ways to enjoy your free time my friend. I hope it's a good one!
Unwind pal and have a rest! You've been working far too hard! Hoping your weekend is just the mini break you need
Wishing you a weekend that is full of laughter and fun!
Great Weekend Wishes for Colleagues
It's such a relief to get to the weekend after a long week. I'm going to enjoy the few ears off and use it to chill out. Hope you get a chance to do the same
As it's the weekend I have one rule – we don't think or talk about work until Monday. Let's just enjoy the peace and quiet of a few days off
Wishing you a lovely few days off from work. Have a nice weekend and see you on Monday.
To my boss, your hard work is so inspiring. You really do deserve a nice little break. Have a really wonderful weekend
It's time to forget about the stresses of work and just focus on relaxing. See ya on Monday!
Let the fun of the weekend help you think about anything other than work. Take your kind off it with some good times surrounded by friends and family
To our beloved boss – I know we most be a real nightmare to manage at times so I hope you can enjoy your weekend and not think about work for a couple of days
It's been a really long week and I don't know about you but I'm ready for a great weekend to cut loose and blow off some steam. Hope you have a great weekend
Weekend Quotes
"Weekends are a bit like rainbows; they look good from a distance but disappear when you get up close to them" – John Shirley
"This weekend don't think about Monday, it will come soon enough" – Robert Rivers
"Better days are coming. They are called Saturday and Sunday" – Unknown
"There aren't enough days in the weekend" – Rod Schmidt
"I am always happy to meet my friend, and my friend is my weekend" – Debasish Mridha
"Weekends don't count unless you spend them doing something completely pointless" – Bill Watterson
"The only reason why we ask other people how their weekend was is so we can tell them about our own weekend" – Chuck Palahniuk
"When you're young, you should live out every weekend. Even if you look like a scarecrow, you just gotta go!" – Jonathan Brandis
"There is no quote out there that can fully describe how great the weekend is" – Unknown
"Happiness is not having to set the alarm for the next morning" – Unknown
We hope you have enjoyed these wishes and messages so you can let someone know you want them to have a great weekend.
Be sure to show everyone how much you hope they enjoy their weekend and spread some of the cheer and happiness that a really great weekend brings.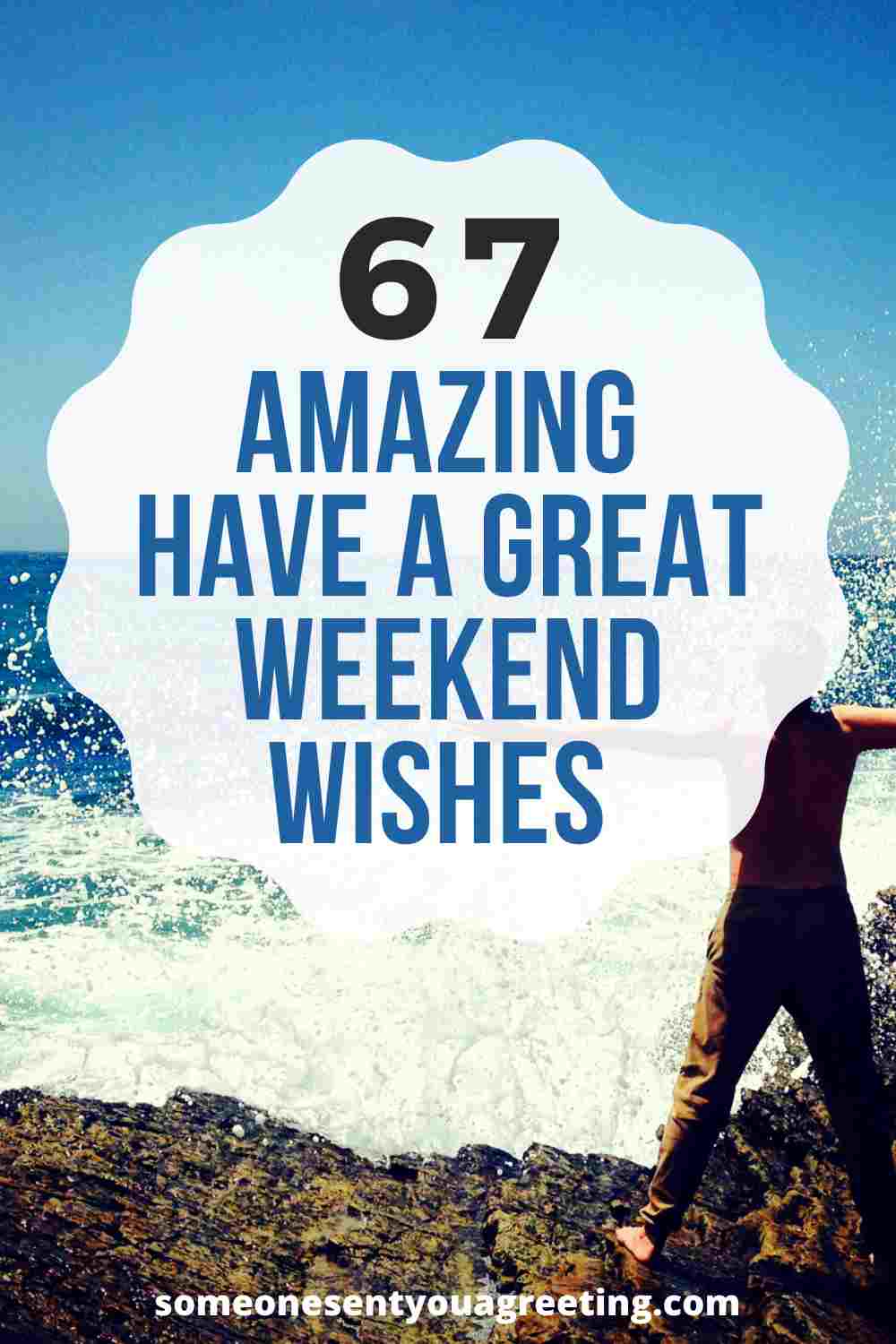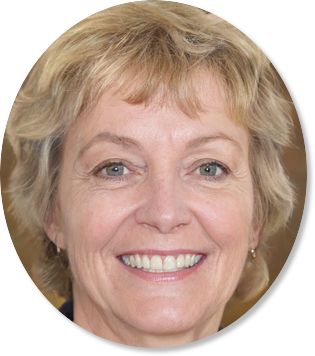 Sally Gibson is the founder of Someone Sent you a Greeting, a holiday/celebration website. Sally's writing work has been mentioned in Woman's World, Yahoo, Women's Health, MSN and more. If you have any questions get in contact with one of the team via the about page.