A good teacher is invaluable. They inspire, educate and look after us or our children. So many famous and successful people can map their success back to a teacher who believed in them.
So expressing your gratitude to a teacher who has been important in you or your child's life is a small way of saying thanks. And thank you notes for teachers need not be long or overly sentimental.
Just a quick few lines, or a simple card is enough. It's the sort of thing we can all manage. So there's no excuse! Use some of the examples below as inspiration to write your own thank you note, or copy them directly.
From Student to Teachers
Thank you for being an amazing teacher
Thank you for sharing your gift of teaching with us!
Thank you for the support and inspiration. I wouldn't be where I am without your teaching
A good teacher can guide, shape and help you to become the person you want to be. You achieved that and more with me. Thank you
Technology has made it easier for students to learn with devices new, but nothing can come close to the experience of being taught by an inspirational teacher like you. Thank you.
You pushed me to be the best I could be. When I thought I couldn't, you were there. When I needed help, you were there. Thank you so much for being an amazing teacher
It was your encouragement that pushed me to achieve as much as I have. I don't know where I'd be without you as a teacher. I feel blessed you were in my life
Your patience and hard work were unrivalled. It's what made you the best teacher a student could have wanted. Thank you
I never imagined a teacher could have such an impact on my life. Then I walked into your class. Thank you for everything
Thank you for creating an environment of enthusiasm for learning, appreciation for growing, and room for making mistakes along the way. I am grateful to have you as a guide, leading by example.
You opened three things for me. A window to the world, a door to opportunities and a heart to be filled with dreams. Thanks for being an awesome teacher.
I was like wet sand and you were a mold. You made an impression on me for life. Thank you teacher.
You were a teacher, a counsellor, a role model and more. I couldn't have asked for a better educator. Thank you
I am lucky to have the best teacher in this world. Wherever I may go in my life, I will always remember that I had an excellent guide in the form of a teacher, You.
Thank you for being the best teacher I could have ever imagined. You even managed to make school!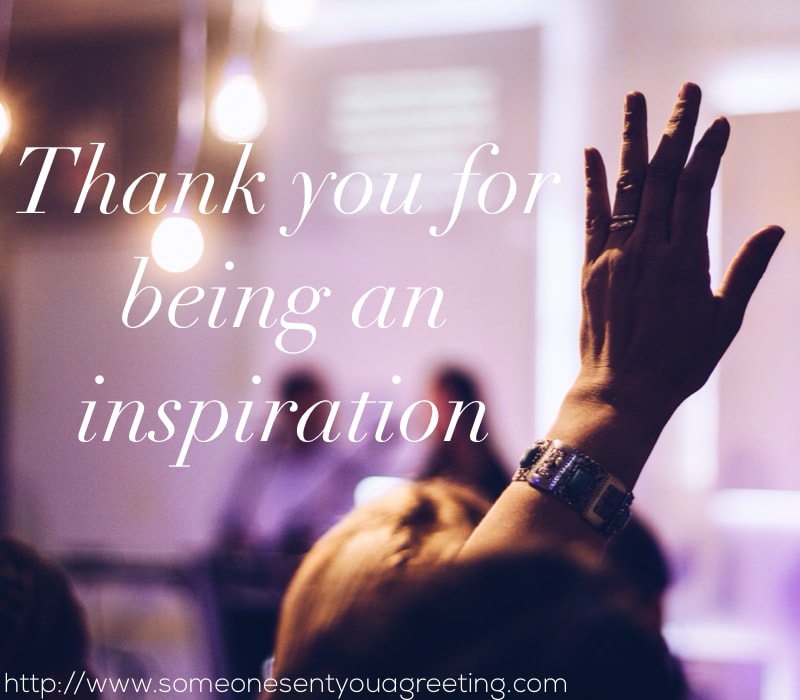 SEE MORE: Thank You Messages for Teacher
From Parent to Teachers
Thank you for making _____'s first year of school that much easier. We know how tough school can be so to have such a great teacher was a blessing.
We wanted to thank you for the inspiration _____ needed. Your lessons have really inspired them to go on and achieve the grades they needed. You're a credit to teachers
______ comes home from school and can't stop talking about your lessons! Whatever it is you're doing you've really got through to him/her. Please keep it up! We really appreciate it
Thank you for your patience with ______. We know he/she can be a handful but the time and work you've put in with him/her has not gone unnoticed by us. We are truly thankful you are his/her teacher.
Without the encouragement and pushing _____ wouldn't have made it to his/her chosen university. We can't thank you enough
We wanted to write this quick note to thank you for being such a good teacher to _____. They clearly enjoyed your classes the most and found them to be interesting and fun. To us, that's the sign of a fantastic teacher. Thanks again
A good teacher is hard to find but we definitely found one for _____. Thank you for doing a brilliant job!
The extra hours, individual help and encouragement you gave to ______ was invaluable. We can't express how much we appreciate it. Thank you so much
Dear Mr/Mrs/Miss ______,We are very pleased that Cameron is enjoying his second year at school. Most of all we would like to thank you for all the hard work and effort you put in to making the lessons interesting and fun.

Thanks again.

Sincerely,

Dear Miss/Mrs/Mr _______,Alexander's preschool years have now come to an end! We would like to thank you for all your hard work, support and encouragement that you have given our son during his 3 years in the elephant group.

He loved every minute of preschool and always came home full of enthusiasm and stories to tell.

We can't thank you enough for making his years so happy.

Sincerely,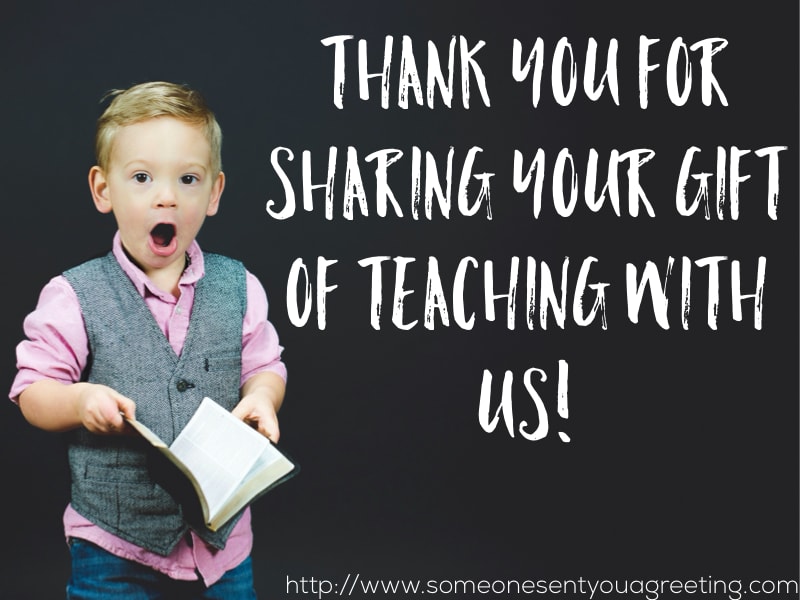 Thank You Poems for Teachers
Teachers like you
Have the power to drive away the blues
Teachers like you
Have an effect like the perfect morning brew
Teachers like you
Would exist on this planet, I never knew
Teachers like you
Make the world seem like a place so true
Teachers like you
Are one in a million, very few
Teachers like you
Deserve a hug and a thank you
As teachers go
You are the best.
You shine above
All the rest.
So accept my thanks
For all you do
I'm very lucky
As my Teacher is you.
I have been angry at you for giving me bad grades
Little did I know, you were only correcting the mistakes I made
Years on, I am forever thankful to you
For making the tough years of my life, easy to pass through
How can I thank you?
Let me count the ways.
Thank you for the 200
very special days!
Teachers are the best people in the world
Because they selflessly give
Teachers are the most creative people in the world
Because they teach us new ways to live
Teachers are the most beautiful people in the world
Because they show us what good character is like
Teachers are the most patient people in the world
Since they help us deal with crisis and strife
Teachers are the most caring people in the world
People like teachers are few
Because you are the best teacher in the world
I want to say thank you
An apple for our teacher
Would never be enough,
For teaching us about the world
And lots of other stuff.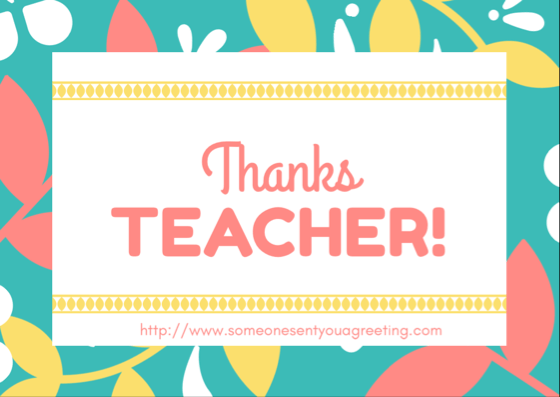 So you've got no excuse now. These examples will hopefully have shown you how it's done. So all that's left is for you get writing that perfect thank you note for your teacher.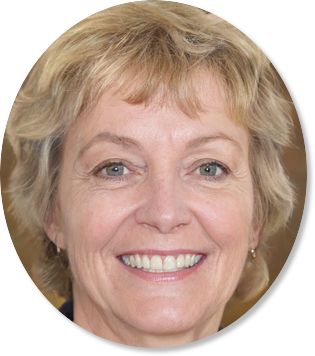 Sally Gibson is the founder of Someone Sent you a Greeting, a holiday/celebration website. Sally's writing work has been mentioned in Woman's World, Yahoo, Women's Health, MSN and more. If you have any questions get in contact with one of the team via the about page.