When a colleague or friend has gone above and beyond to help you in some way you'll want to say thanks. A few simple words to acknowledge their hard work and what they have done for you.
If you're not sure what or how to say thank you for going above and beyond then the following examples will help you.
Short Ways to Say 'Thank You for Going Above and Beyond'
These are quick and short ways to thank someone for going the extra mile.
I really appreciate all the extra effort you put in.
Your hard work and dedication doesn't go unnoticed.
You didn't have to go the extra mile but you did – thank you for that.
The project would not have been such a success without your commitment.
You exceeded all my expectations with your top notch work. Well done.
Thanks for always being willing to go above and beyond.
Your willingness to take the initiative is so impressive.
You constantly prove yourself by going beyond what's expected
Your contributions are invaluable – thank you for going beyond
We appreciate you going out of your way to get things done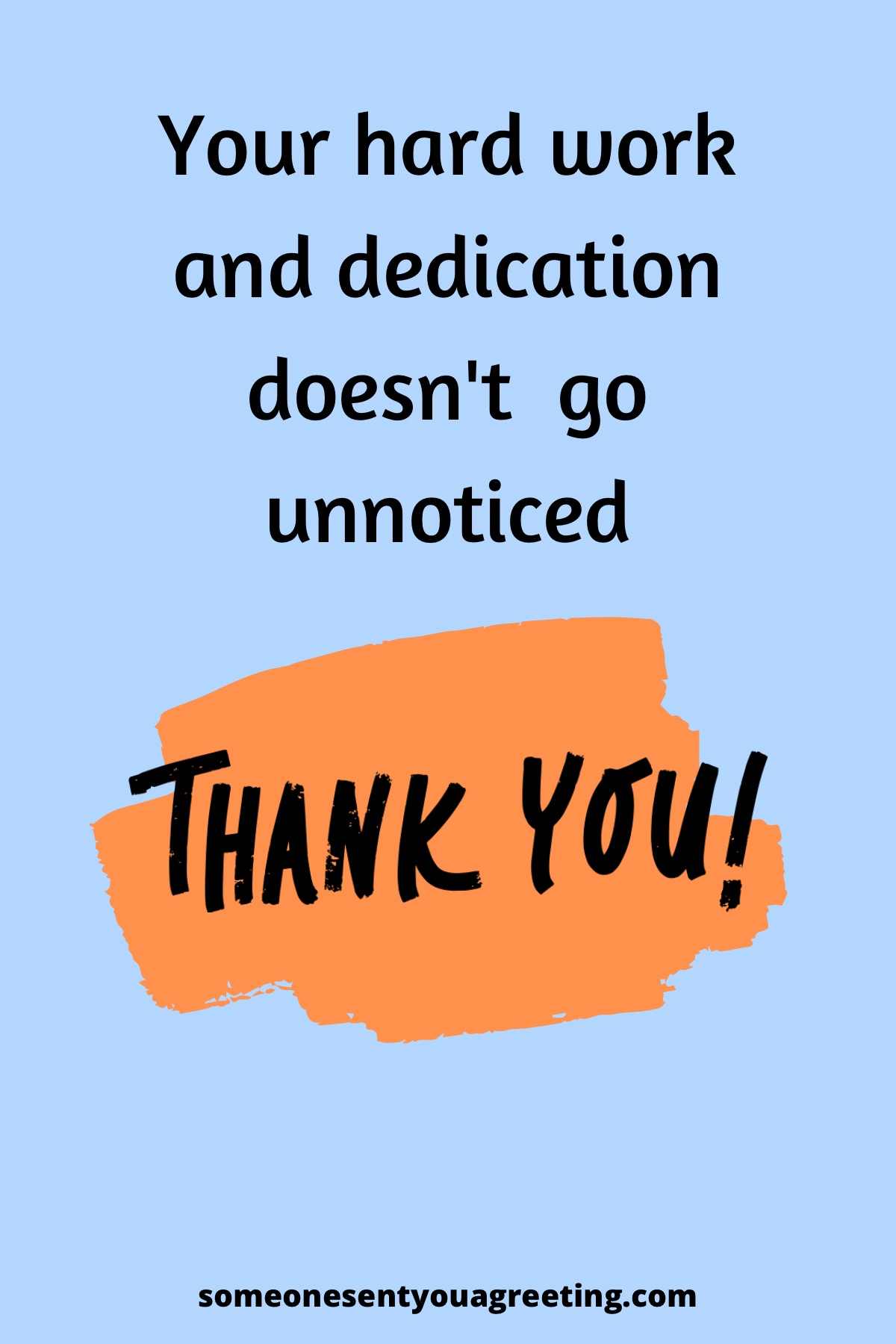 Thank You for Going the Extra Mile at Work
If an employee or colleague has really put in a big shift or done lots of overtime say how much you appreciate them with these messages.
I noticed how you stayed late to get the presentation ready. That sort of dedication is what we're looking for from employees. Thank you for going the extra mile, it won't be forgotten.
You always step up to take on extra tasks without complaint. It shows real commitment and a desire to get things down. Seeing how busy we are I really appreciate it.
The way you volunteer for projects outside your role does not go unnoticed. It really marks you out as someone goes the extra mile. We are very grateful.
Your willingness to help colleagues even when you have a full plate is very admirable. There aren't many employees who would go above and beyond like that. Thank you for all your efforts.
You could have said no but instead you took on additional responsibilities. That is a sure sign of someone who is committed and motivated. We are lucky to have you – thank you.
The team depends on your consistency and willingness to do more than expected. I know it may seem like you're having to do the most but we really couldn't get by without you. A huge thank you from all of us.
Thanks for spearheading new initiatives. Taking on even more work is tough but you handle it so well. And your extra effort makes us all better.
I appreciate you taking time to mentor new hires. They get so much from someone as experienced as you. Plus it shows your dedication. So thank you for going that extra mile.
You constantly go above and beyond without expecting anything in return. That's what makes you such a good boss.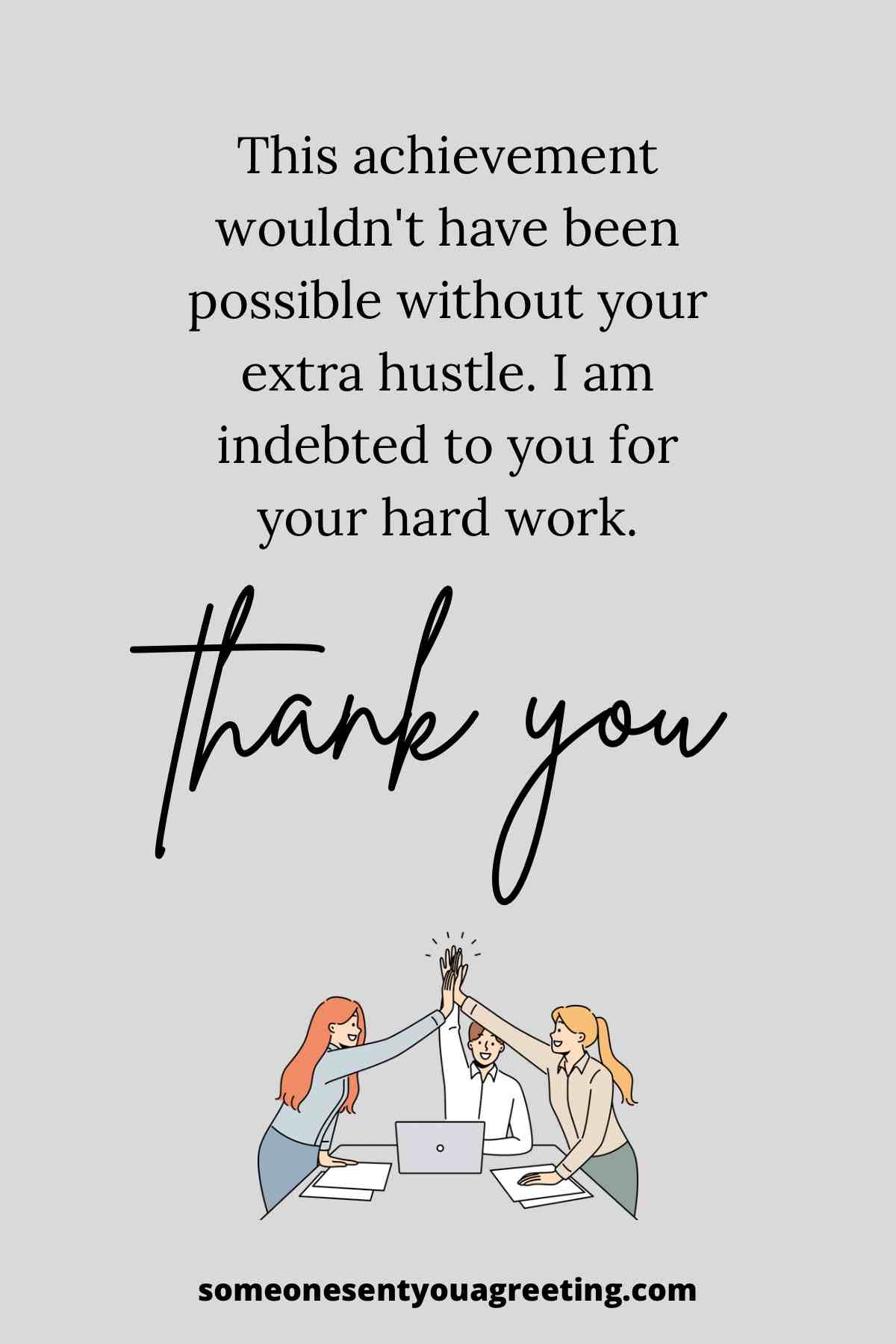 I Appreciate Your Extra Hard Work Messages
Show your appreciation for hard work with these thank you messages.
I see how hard you've been working. It's amazing what can be achieved by putting in a bit more work. I really appreciate it and value you for doing so much.
I am aware of all the extra hours and late nights you've been doing. I really appreciate the work you're doing – thank you so much.
This achievement wouldn't have been possible without your extra hustle. I am indebted to you for your hard work. Thank you.
You went all in on this project with exceptional results. That hard work really paid off – well done.
The way you persist through any challenges is inspiring. That never say die attitude is going to see you go far. I am grateful for your efforts – keep up the hard work!
The team is grateful for your nonstop effort and dedication. And personally I can't say thank you enough either.
I appreciate your high energy and eagerness to do extra. I don't want you to burn yourself out but I can't deny your hard work is welcomed. Thank you.
You've accomplished so much through sheer determination. That deserves to be acknowledged and celebrated. Thank you for your extra hard work.
Thanks for putting in 110% consistently. I might not say it very often but it makes a huge difference.
Your extra time invested shows how much you care. I don't know how you do it but I'm just grateful you do! Thank you.
Thank You for Going Above and Beyond Quotes
A quote about going above and beyond is a good way to show your gratitude. These are some famous quotes about going above and beyond.
"Hard work spotlights the character of people: some turn up their sleeves, some turn up their noses, and some don't turn up at all." – Sam Ewing
"There are no traffic jams along the extra mile." – Roger Staubach
"Hard work beats talent when talent doesn't work hard." – Tim Notke
"Opportunities don't happen. You create them." – Chris Grosser
"Never give up on what you really want to do. The person with big dreams is more powerful than one with all the facts." – Albert Einstein
"The harder you work for something, the greater you'll feel when you achieve it." – Anonymous
"The only place success comes before work is in the dictionary." – Vince Lombardi
"There are no secrets to success. It is the result of preparation, hard work, and learning from failure." – Colin Powell
"Hard work is a two-way street. You get back exactly what you put in." – Anonymous
"Hard work beats talent when talent doesn't work hard." – Tim Notke
These examples should help you to let someone know you appreciate them for going above and beyond.
More Thank You Messages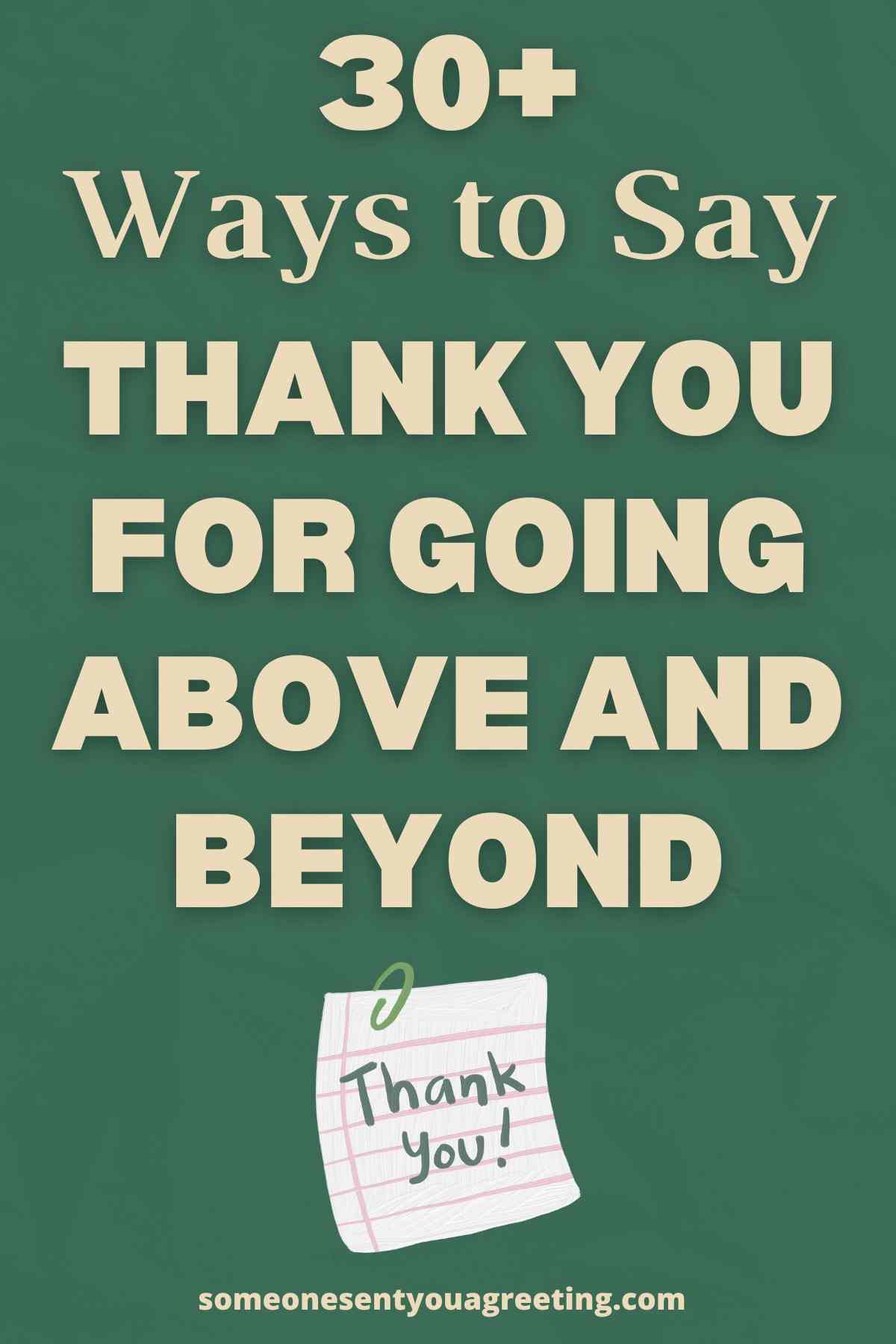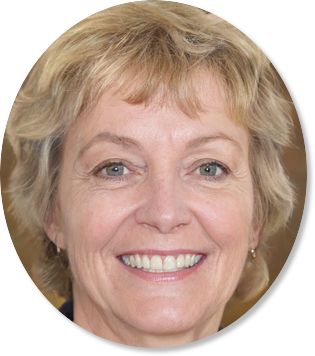 Sally Gibson is the founder of Someone Sent you a Greeting, a holiday/celebration website. Sally's writing work has been mentioned in Woman's World, Yahoo, Women's Health, MSN and more. If you have any questions get in contact with one of the team via the about page.