Showing your gratitude for hard work is a key part of creating a positive and motivating environment. Be it at work, in a team, sports or more, it's always good to show your appreciation when someone puts in hard work.
If you're not sure how to do that though then the following examples are ways to acknowledge and appreciate the efforts of those who consistently go the extra mile.
Quick Ways to Say 'Thanks for All Your Hard Work'
If you want some short and simple ways to thank someone for their hard work the these examples should do the trick:
I really appreciate all the effort you've put in.
Thanks for going the extra mile.
Your hard work has really paid off.
You've done an amazing job, thank you.
We couldn't have done this without you.
I'm so grateful for your dedication.
All your hard work means so much to me.
You've worked so hard, thank you.
The team really appreciates your contribution.
Thanks for always giving 110%.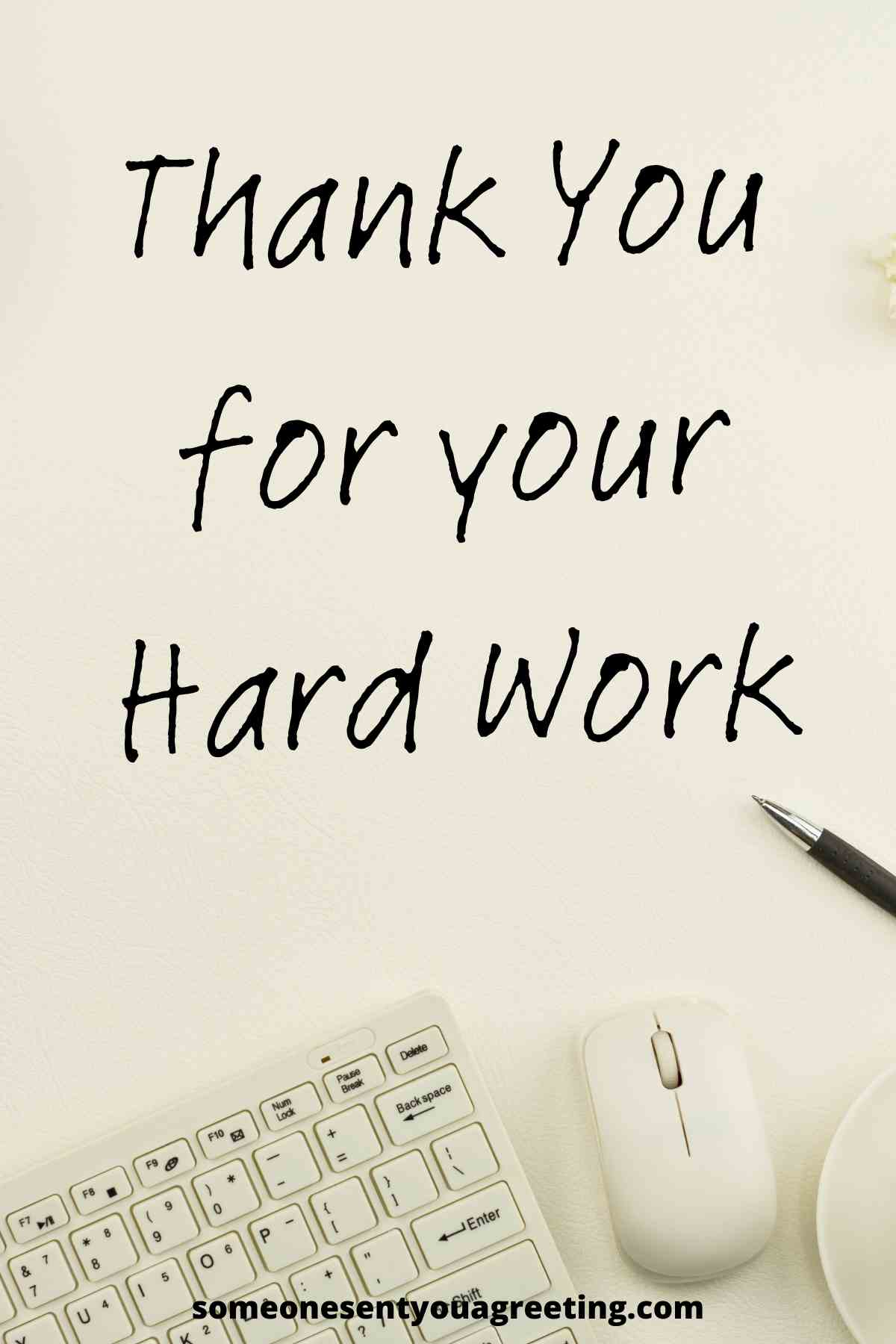 Thank You for Your Hard Work Message to Employees
If an employee has gone above and beyond in their work then thank them with these messages.
We are so grateful for your dedication to going above and beyond. Thank you for everything you do.
I'm constantly amazed by your work ethic. You always give 100% and for that I'm very thankful.
I just wanted to let you know that your hard work does not go unnoticed. We see the effort and commitment you put in every day. Thank you.
The company really appreciates employees like you who work so tirelessly. It won't be forgotten how much hard work you have demonstrated. Thank you.
Thank you, your hard work consistently produces excellent results that really make you stand out.
Your commitment to quality through hard work is so admirable. Thank you for going that extra mile.
The team is so lucky to have someone as hardworking as you. Thank you and keep up the good work.
All those extra hours you put in really make a difference. We appreciate that dedication and wanted to say thanks.
The team's success would not be possible without your hard work. Congratulations and thank you for your diligence.
Your effort inspires us all to work harder. Thank you for setting the bar so high and making us all better.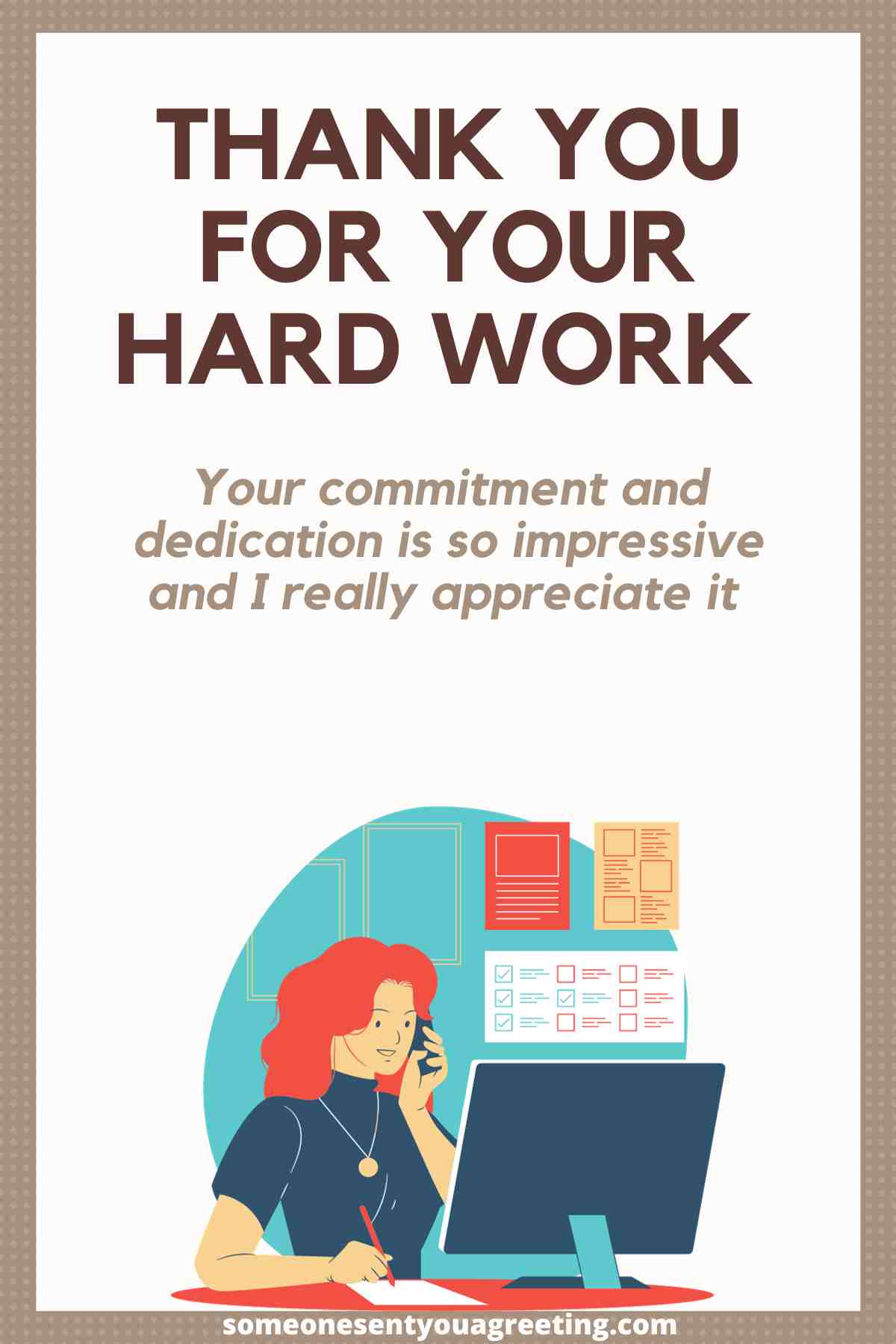 Thank You for your Dedication to the Team
Working as part of a team can be tough. If someone has really committed and excelled as part of a team then show them some gratitude with these kind words.
The team is so grateful for your commitment to our shared goals. We are going to achieve great things and you're a big part of that. Thank you!
Your team spirit and dedication is an inspiration to us all. Thank you for lifting everyone up and helping to reach new targets.
We are so lucky to have someone as devoted to the team as you are. We couldn't ask for any more. Thank you.
The team's success is a reflection of your outstanding dedication. You've made such a difference and we are so pleased. Thank you for the hard work.
You are the kind of dedicated team player that every group needs. You're not afraid to get stuck in, your hands dirty and really strive for those results. We wanted to let you know we've seen that hard work and appreciate it immensely.
Thank you for always having the team's back, for never dropping the ball and always giving 100%. You're a credit to our organization.
Your input is invaluable and the team would not be doing as well as it is without you. Many thanks from all of us at [name], we are grateful for team members like you.
Your willingness to go the extra mile for the team is what sets you apart. You're doing amazing things and it isn't going unnoticed. Thank you and keep going!
The loyalty and unwavering hard work you put in are the backbone of your teams success. Keep shining and know that we appreciate you.
No one has shown as much dedication to the project as you have. You've supported to the team through every blip and tough moment and are now seeing the fruits of your labor. Thank you for all the effort in making it work.
Thank You for Your Hard Work Quotes
A quote can help to show exactly what hard work can achieve. And someone may have summed up your feelings better than you could say yourself. So use these quotes to demonstrate how much you appreciate hard work.
"Nothing will work unless you do." – Maya Angelou
"Hard work has made it easy. That is my secret. That is why I win." – Nadia Comaneci
"Hard work pays off in the future. Laziness pays off now." – Unknown
"There are no shortcuts to any place worth going." – Beverly Sills
"Hard work beats talent when talent doesn't work hard." – Tim Notke
"Without hard work, nothing grows but weeds." – Gordon B. Hinckley
"The dictionary is the only place that success comes before work." – Vince Lombardi
"Hard work keeps the wrinkles out of the mind and spirit." – Helena Rubinstein
"Hard work spotlights the character of people: some turn up their sleeves, some turn up their noses, and some don't turn up at all." – Sam Ewing
"When work is a pleasure, life is joy! When work is duty, life is slavery." – Maxim Gorky
I hope these examples have helped you to say thank you to someone for their hard work. It will be worth it to take the time to show your gratitude to those have put in lots of effort and they will appreciate being acknowledged.
More Thank You Messages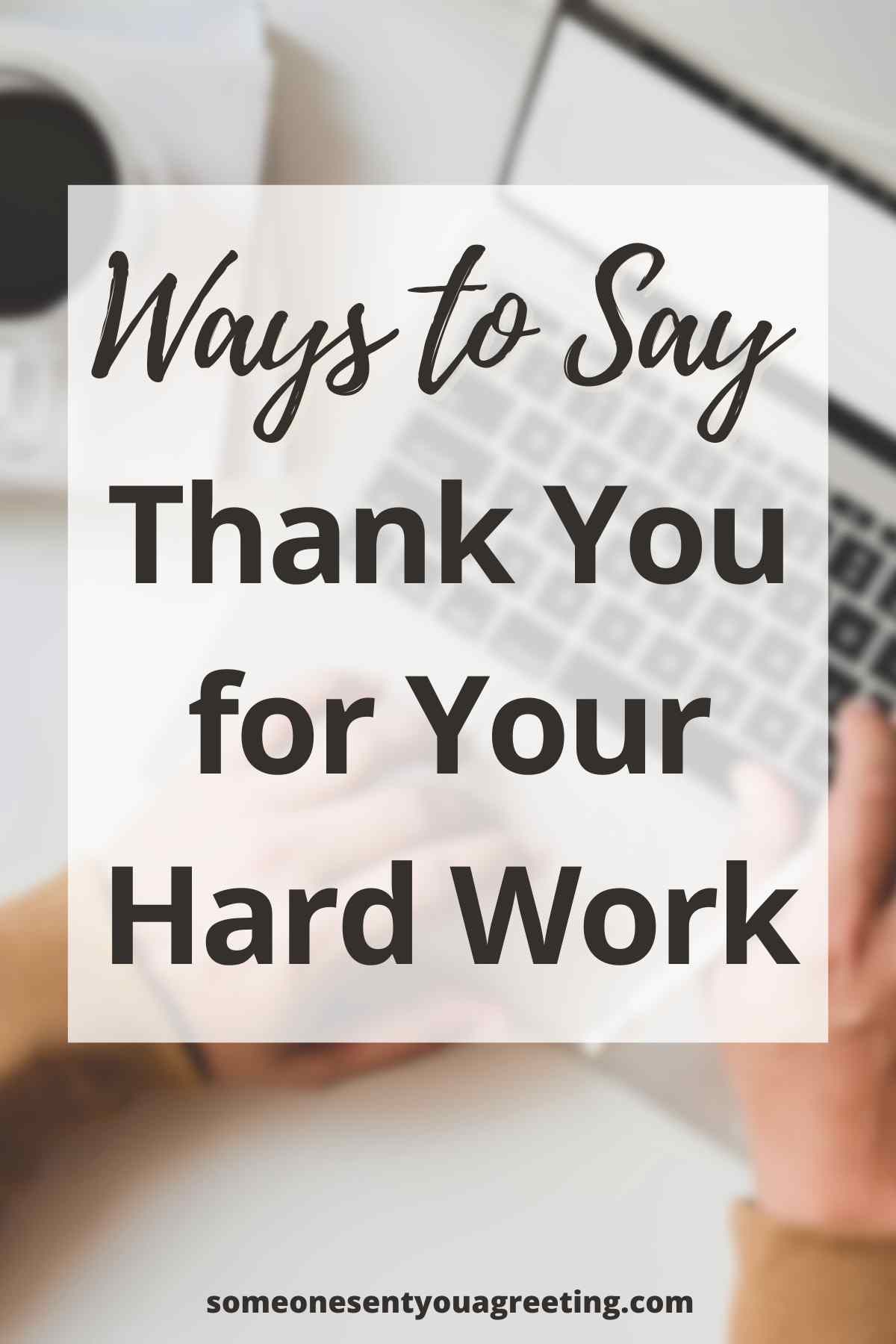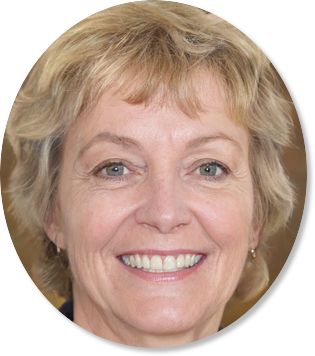 Sally Gibson is the founder of Someone Sent you a Greeting, a holiday/celebration website. Sally's writing work has been mentioned in Woman's World, Yahoo, Women's Health, MSN and more. If you have any questions get in contact with one of the team via the about page.