Expressing admiration and appreciation to those who motivate and encourage us is important. You want the people who really inspire you to know they're having such a positive impact on your life.
The quotes here will help you acknowledge and tell whoever it is, be that a friend, family member, mentor or someone else who inspires you just how much you appreciate them.
You can change or expand on them to reflect what it is about this person that motivates you to be your best self. Whatever it is though a thoughtful quote or message will brighten the day of the person who inspires you.
You are an Inspiration to Me Quotes
You always set an example that I follow. You are so inspiring.
Your passion motivates me to be better. Thank you for being such an inspiration.
Your strength in difficult times inspires me.
You make me want to be the best version of myself. When I'm around you I believe I can be better.
I admire your resilience and determination. The way you can deal with whatever life throws at you is so impressive.
Your courage to follow your dreams motivates me to follow mine.
You inspire me to grow, dream, and create. I know there is so much more I can do and your example helps me to reach for those goals.
You inspire me to make a difference in the lives of others. I want to be like you and make a difference.
Your character and integrity motivate me to be a better person.
The way you live your life gives me hope.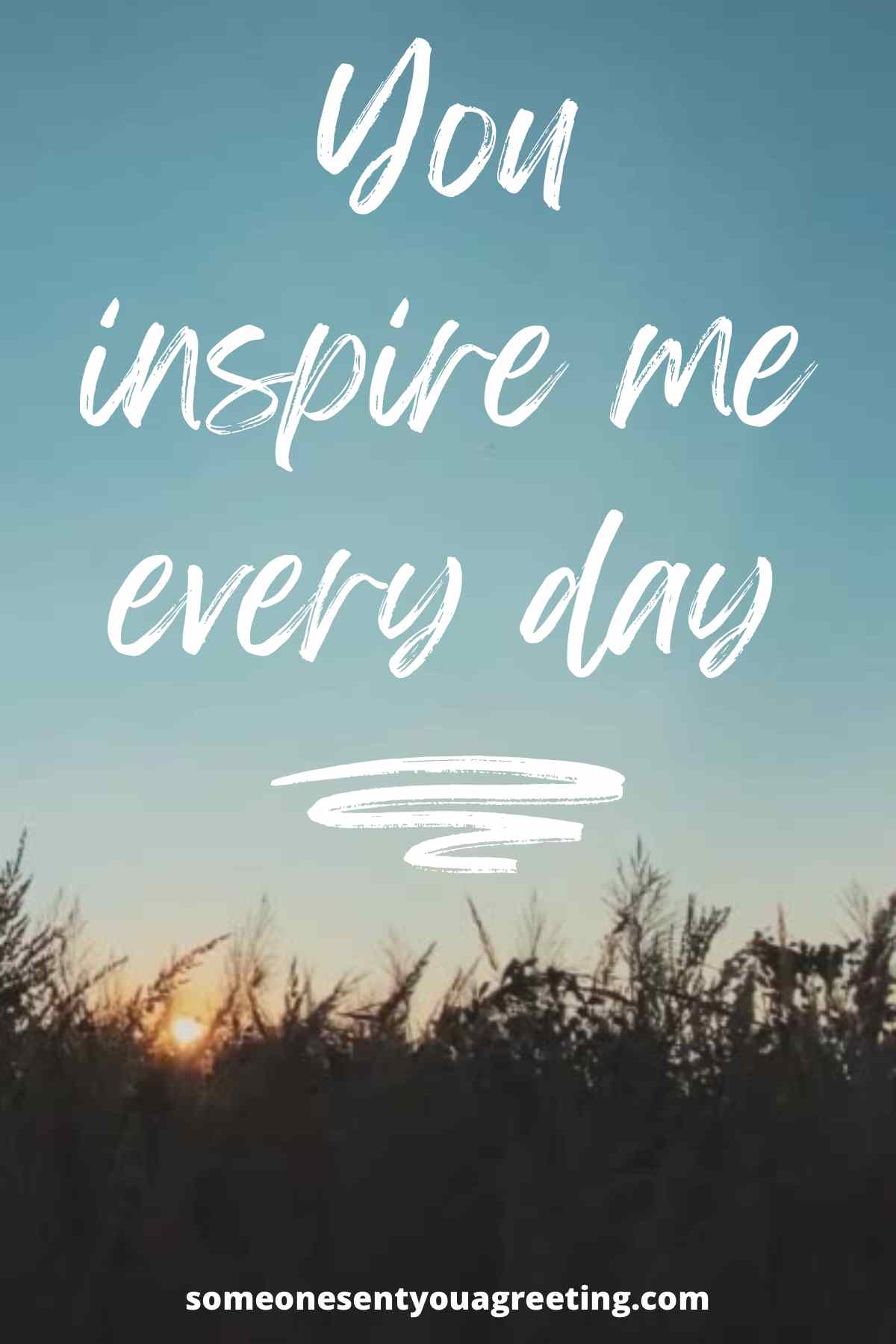 You Inspire Me Quotes
You inspire me to reach for the stars.
You inspire me to live like I haven't before – without fear.
Your love lifts me up higher each day.
You make me feel like I can conquer the world.
I'm inspired by your wisdom and generosity.
You inspire me to live fully and be free.
Your spirit fills me with hope and optimism.
I'm in awe of your talents. It inspires me to work harder.
Your vision for the future inspires me daily.
Short Ways to Say 'You Inspire Me'
You are my muse.
I aspire to be like you.
You lift me up.
You make me want to be a better person.
I admire you.
You motivate me.
You're my role model.
You bring out the best in me.
Your passion is contagious.
You light a fire in my soul.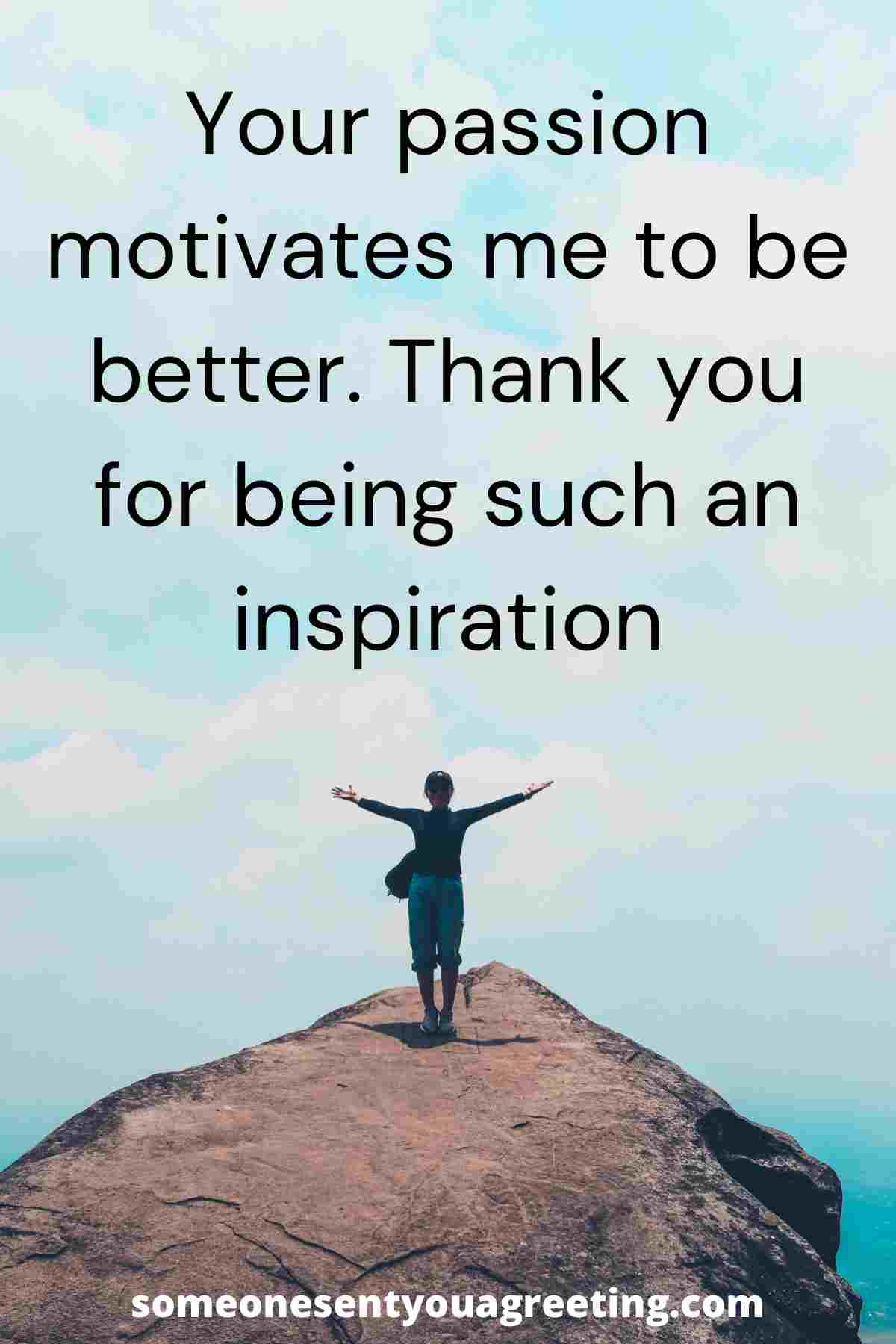 'You are My Inspiration' Messages to Friends
I'm lucky to have a friend who inspires me every day with a positive attitude and outlook on life.
I'm so grateful for your friendship – you're an inspiring presence in my life and help me to be a better person.
You have this incredible ability to always see the best in people. It's inspiring and pushes me to do the same.
The way you go after your dreams with such passion motivates me to chase my own dreams.
You make me laugh and smile even on my worst days – thank you for being such an uplifting friend.
You show such strength in the face of life's challenges. It's inspiring and helps me to keep pushing through those tough moments.
I love the adventurous spirit you have – it is inspiring to me to get outside my comfort zone and really live life properly.
The kindness and generosity you show others is so touching. You're a daily reminder to try and be more compassionate.
Your authenticity and willingness to always be yourself is an inspiration to me. I hope I can do the same.
I am grateful to have someone in my life who is as inspiring as you are. Every day I find myself looking at all you do and feeling motivated to do more.
More than anyone you have encouraged and shown me how to both do and be more. You've given me so much and just by setting an example I've been influenced to go further. Thank you.
SEE MORE: 55+ Heart Touching Quotes for Friends to Show You Care
Ways to Tell Family Members they Inspire You
You are the most caring and generous person I know – you inspire me to give more and to judge less.
Watching you parent with such love and patience motivates me to be a better parent/aunt/uncle.
The dedication and work ethic you have is something I really admire. It pushes me to work even harder.
You're my role model for staying young at heart and having a fun loving spirit. It's inspiring to to see the way you live your life.
You make the world a little brighter. I'm so grateful you're part of my family.
Your wisdom helps guide me through life's challenges. Thank you for always inspiring me.
Your curiosity and passion to always be learning new things is so inspiring. You show life is exciting at any age.
Having such faith and integrity are so admirable. I hope and try to have those values too, inspired by you.
To the most amazing parents – you are my biggest inspiration. I look at you and see how I want to be.
As a big brother you've been my guide and my motivation. I look up to you and want to follow in your footsteps.
I hope these ways to say 'you are an inspiration to me' have helped you let the inspiring people in your life know how much they inspire you.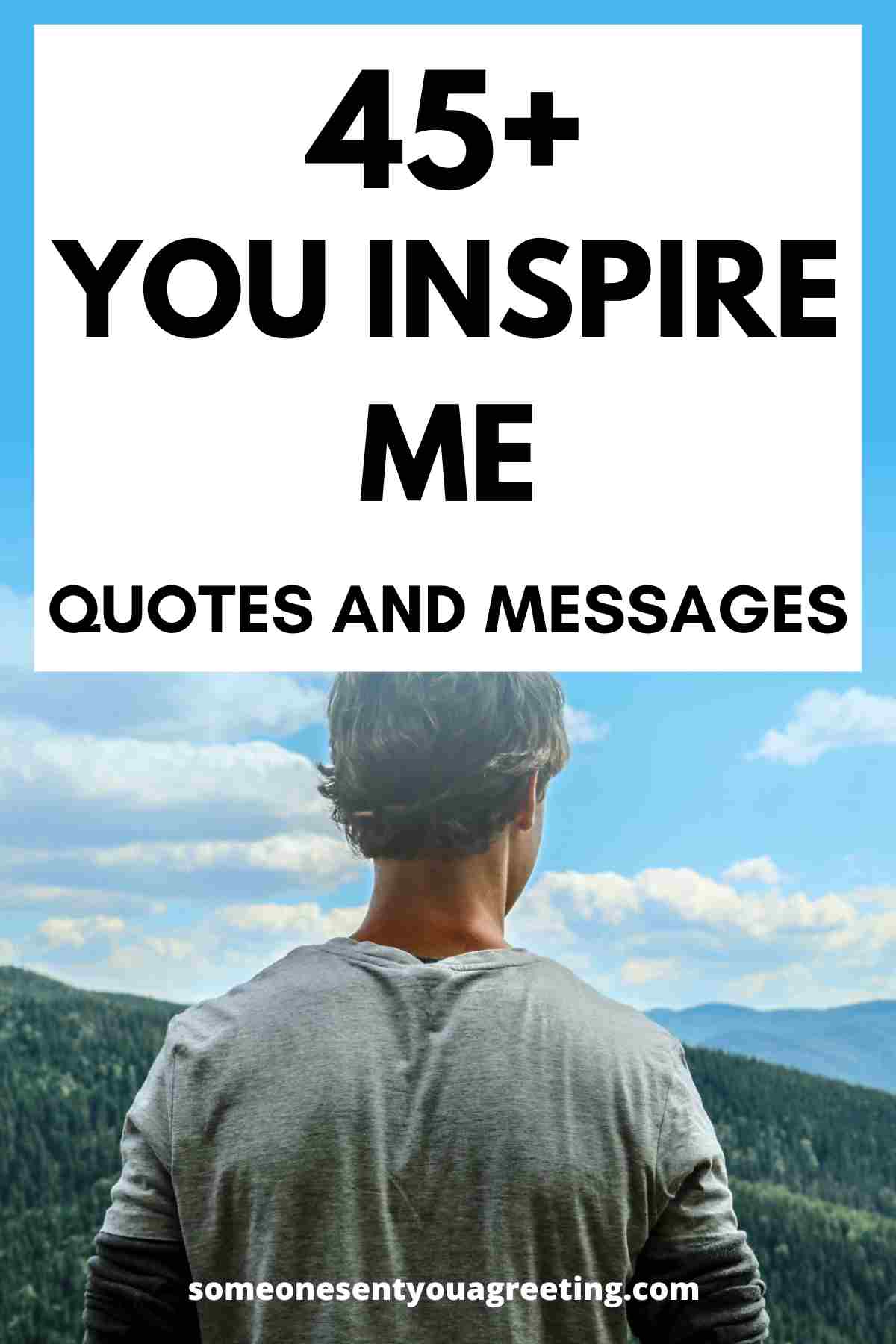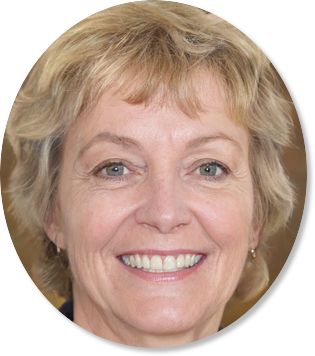 Sally Gibson is the founder of Someone Sent you a Greeting, a holiday/celebration website. Sally's writing work has been mentioned in Woman's World, Yahoo, Women's Health, MSN and more. If you have any questions get in contact with one of the team via the about page.