Saying goodbye to someone who is leaving is hard. What do you write in a leaving card that succinctly says farewell and how much you will miss them.
I know I've struggled to find the right words to wish a colleague or friend goodbye when they have left. I wanted to let them know how special they have been to me and that even though I'm sorry to see them go I wish them the best.
So if you're struggling then these example farewell messages for leaving cards should help. There is wording examples for you to say goodbye to a friend, coworker, your boss and even people you don't like.
For a Friend
These farewell messages are for when you need to say so long to a friend who is leaving. Wish them a find farewell and let them know how much you will miss them.
Dear [name], we've had the most amazing adventures together. I will miss you more than in can say. All the best for your new exciting chapter and wishing you so much success. Stay amazing!
To my partner-in-crime – saying goodbye is never easy. I'm going to treasure the memories we made and I'm sure we'll be making more in the future. Stay in touch!
It's a bittersweet goodbye, my friend. You've been amazing and I'm going to miss you so much. Keep shining wherever life takes you!
Farewell, dear friend! We may be separated by distance but we have a bond that will never be broken. May your new journey be filled with exciting opportunities that brings you happiness.
Our friendship will last wherever you go. I'm wishing you endless success and happiness in everything you do. Goodbye for now.
You are a friend until the end of time and the memories we made will be forever etched in my heart. Though you're leaving, our friendship will never fade. Farewell, and all the best.
Saying goodbye is so hard but I'm excited for the amazing experiences you have ahead of you. Keep doing everything you've be doing, you're a truly incredible person, and I look forward to seeing where life takes you next. So long my friend!
To one of my dearest friends, this farewell is such a mix of emotions. I don't want to say goodbye but know you have so many exciting things planned for the future. Don't forget that I'm only ever a call away. Goodbye and good luck!
Wishing you success as you head off to new opportunities. I'm going to miss you but hope you achieve everything you want and more. Good luck my friend.
Saying farewell is heartbreaking but I know I have the many memories we've shared to always look back on. Wishing you all the best for the future and until we meet again.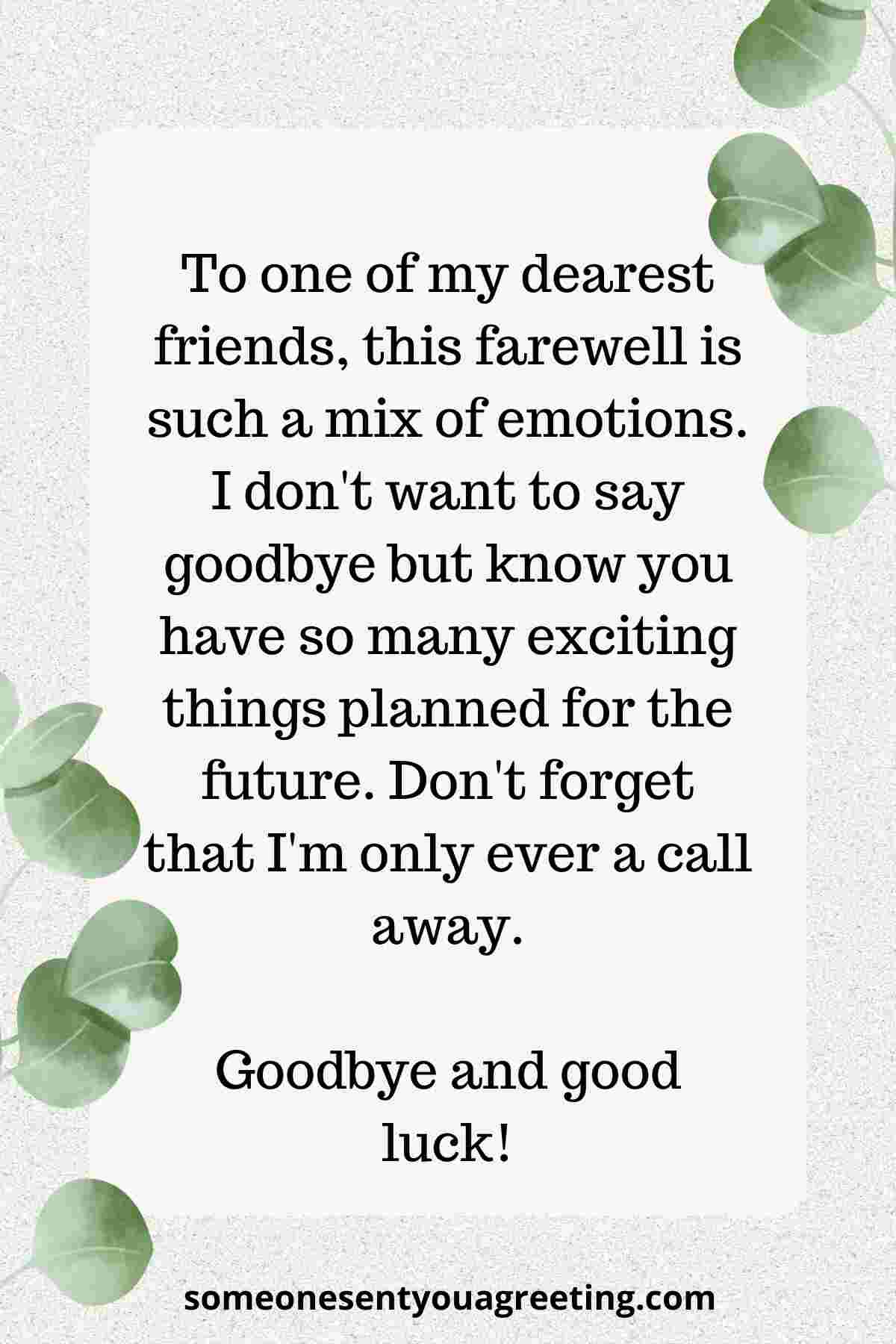 Funny
If you want to say something funny to say to someone leaving then these jokey messages should be perfect.
You're leaving? I guess we'll have to find someone else to blame when something goes wrong around here!
Good luck finding colleagues as amazing as us!
Wishing you all the best for the future. Just remember, being on time might not be your strong suit but at least you're fashionably late!
Don't forget it was us who helped you get there when you're a huge success and living the high life!
I hope your new colleagues like terrible jokes and someone who eats all the snacks as that's what they're getting with you! Farewell mate!
Best wishes on your departure! I suppose we'll have to find someone else to take naps undetected in the break room.
Goodbye to the office klutz! Don't worry, we'll do our best to find someone to continue your legacy of spilled coffee and broken office equipment."
Wishing you a farewell that is as epic as your office shenanigans have been! Never stop spreading your joy and laughter and joy wherever you go.
Oh, you haven't left yet!? I assumed you'd gone ages ago considering how much of your work I've had to cover over the years!
For Someone you Don't Like
When you don't like someone it can be really hard finding the right words to say goodbye. You want to remain professional or polite but you can't lie and be insincere. Hopefully the following examples will help.
Wishing you happiness and success in all your future endeavors.
Goodbye and best wishes for a successful future.
Wishing you the best as you embark on new opportunities.
As you move on may your new endeavors bring you success.
Wishing you a smooth transition and a fresh start in your next chapter.
May you find fulfilment and personal growth in your future endeavors. Farewell.
Goodbye, and may you find the fulfillment you seek in whatever you choose to do next.
As you leave I hope you are pleased with everything you've achieved.
May your departure open doors and bring you new beginnings.
May your departure create a positive atmosphere for the rest of us.
For your Boss
Bosses can have huge impacts on our lives. When yours leaves say how important they have been to you with a thoughtful message.
Thank you for being an amazing leader and guiding us with your wisdom. Wishing you so much success in your future endeavors.
Farewell to an inspiring boss! I have grown so much under your leadership. Best wishes for your exciting new journey.
It's so difficult to say goodbye to a boss who made such a difference. Your leadership, integrity and fairness made working under you a pleasure. Best of luck as you embark on new challenges.
Thank you for being a boss who not only believed in our potential but pushed us to achieve our goals. Good luck in whatever you do next – I know you'll be a success.
As we say farewell we hope you know how much we valued your guidance and trust. It's your leadership that has had a real impact on our professional lives. Thank you and all the best.
You have always led by example and set the bar so high. Your dedication and passion for only the best have made us all better and we are truly grateful. Best wishes for the future and thank you for all you have done.
With a heavy heart we say goodbye to an extraordinary leader. You have been an inspiration and achieved so much. We will miss you but wish you nothing but success with whatever you do in the future.
Thank you not only being my boss but also my friend. You supported me through tough times and were always there with advice and encouragement when I needed it. I am so sad to see you go but know you have dreamed of more and that you will thrive in your new role. Congratulations and best of luck.
Wishing a fond farewell to a boss who genuinely cared about the team's success. We are so grateful to have had a boss that cared as much as you did. You will be sorely missed. Farewell.
As you say goodbye it's your positive attitude and guidance we will miss the most. We owe you a lot and can't thank you enough. Goodbye and best of luck in your new role!
I hope these example leaving messages have helped you to say farewell to someone you will miss.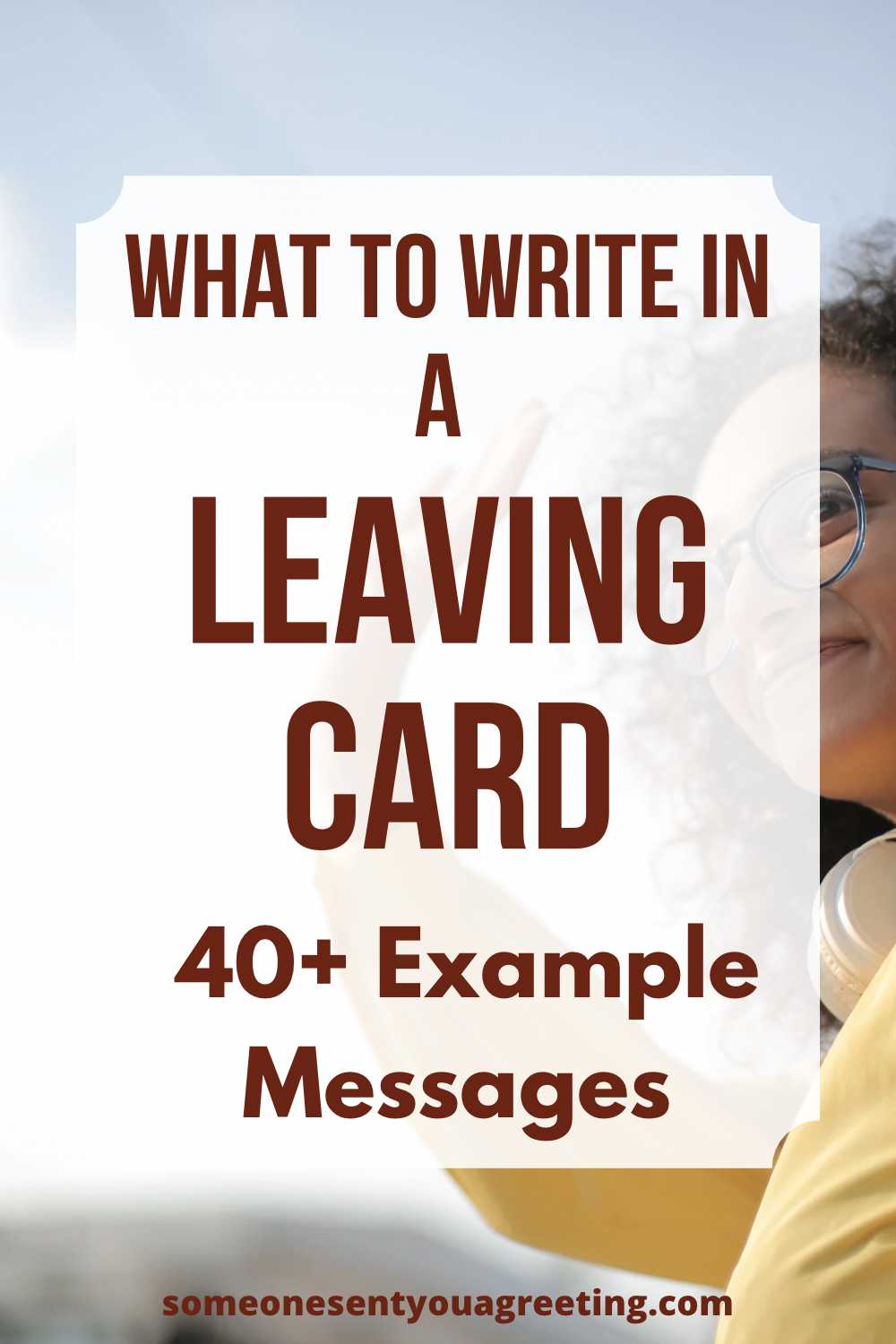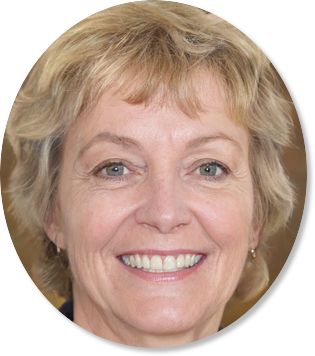 Sally Gibson is the founder of Someone Sent you a Greeting, a holiday/celebration website. Sally's writing work has been mentioned in Woman's World, Yahoo, Women's Health, MSN and more. If you have any questions get in contact with one of the team via the about page.