When someone gives you a gift or loan of money it's a lovely gesture. Giving money to someone may not seem like the most personal gift but it demonstrates trust and a willingness to help when it's most needed.
But if you've received money from someone then you will want to thank them. Sending a thank you card after receiving a gift of any kind is the polite thing to do.
But what do you write in a thank you card for money? How do you say thank you when you've received money as a gift?
If you're struggling then the examples thank you notes for money should help you to decide what to say.
What to Write in a Thank You Card for Money
These example notes should help you with what to say in a thank you card after receiving money. They are more general thank you's rather than examples for specific events (which you can see further down)
I can't thank you enough for the money you sent me. It's going to be put to good use and has really helped me out when I needed it.
Your generosity and kindness is unrivalled. I'm so lucky to have a friend like you who can help by sending me money like you have. I'm going to be forever grateful.
Thank you so much for the gift of money. As things have been so tight recently it was such a relief and had made a big difference. Thank you again.
I'm filled with such gratitude after receiving the money you sent. My words won't do it justice but thank you so much.
I can't express how much I appreciate the gesture you made in giving me that money. With all my love and thanks.
Sending my thanks, it's means the world to me to know I can rely on someone like you when I need it most.
Thank you for the support and kindness you've shown me. I know who my true friends really are.
With all my love I thank you for your kindness and generous heart. When I was struggling you stepped in and offered me a lifeline. I won't ever forget it. Thank you.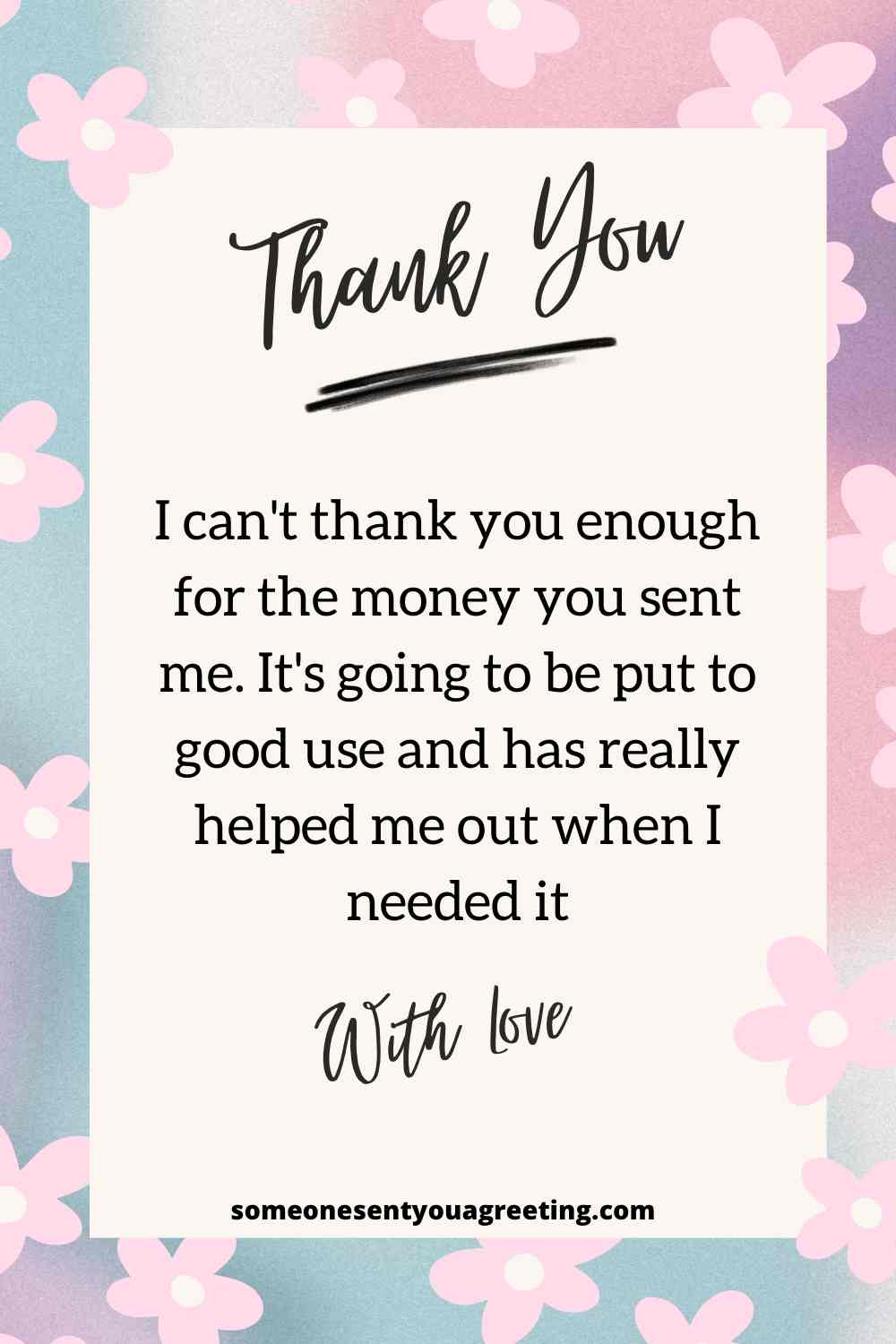 Thank You Note Wording for a Large Sum of Money
Receiving the gift of a large sum of money can make saying thank you more difficult. You might be feeling like you didn't deserve it or under pressure to make sure it's used properly.
Try not to feel guilty though. They have made the decision to give you the money and you should accept it as the generous offer it is. You should also not worry too much about ensuring your words do justice you their gesture.
Chasing the perfect worded thank you note is an impossible task. Just thank them for such generosity and say how it will help you out.
By gifting me such a large amount you've absolutely transformed my life. I can now do so much I've dreamed of and I really cannot thank you enough.
Thank you for helping with the downpayment on my new house! Without your contribution it would never have happened and I wouldn't be a homeowner today. I will forever be grateful for your generosity.
I've been so desperate for a new car and you knew how important it was to me. I can't find the words to express my thanks for helping out. It was such a big sum of money and I almost didn't feel right accepting it. But the car will change my life so I really can't thank enough.
From the bottom of my heart I thank you for helping out with my bills. I was slipping behind and getting so worried. You've relieved such huge pressure by gifting me such a significant amount of money. Its a life saver and I'm not sure what else to say other than how truly grateful I am.
After finding out about the issues our house had I knew we were in a hurry to get them fixed. Thankfully you were there to provide the money we needed. The renovations are done and I'm just so pleased with how it's turned out. Please come by and see the results and I can thank you in person! With all my heart, thank you for your help.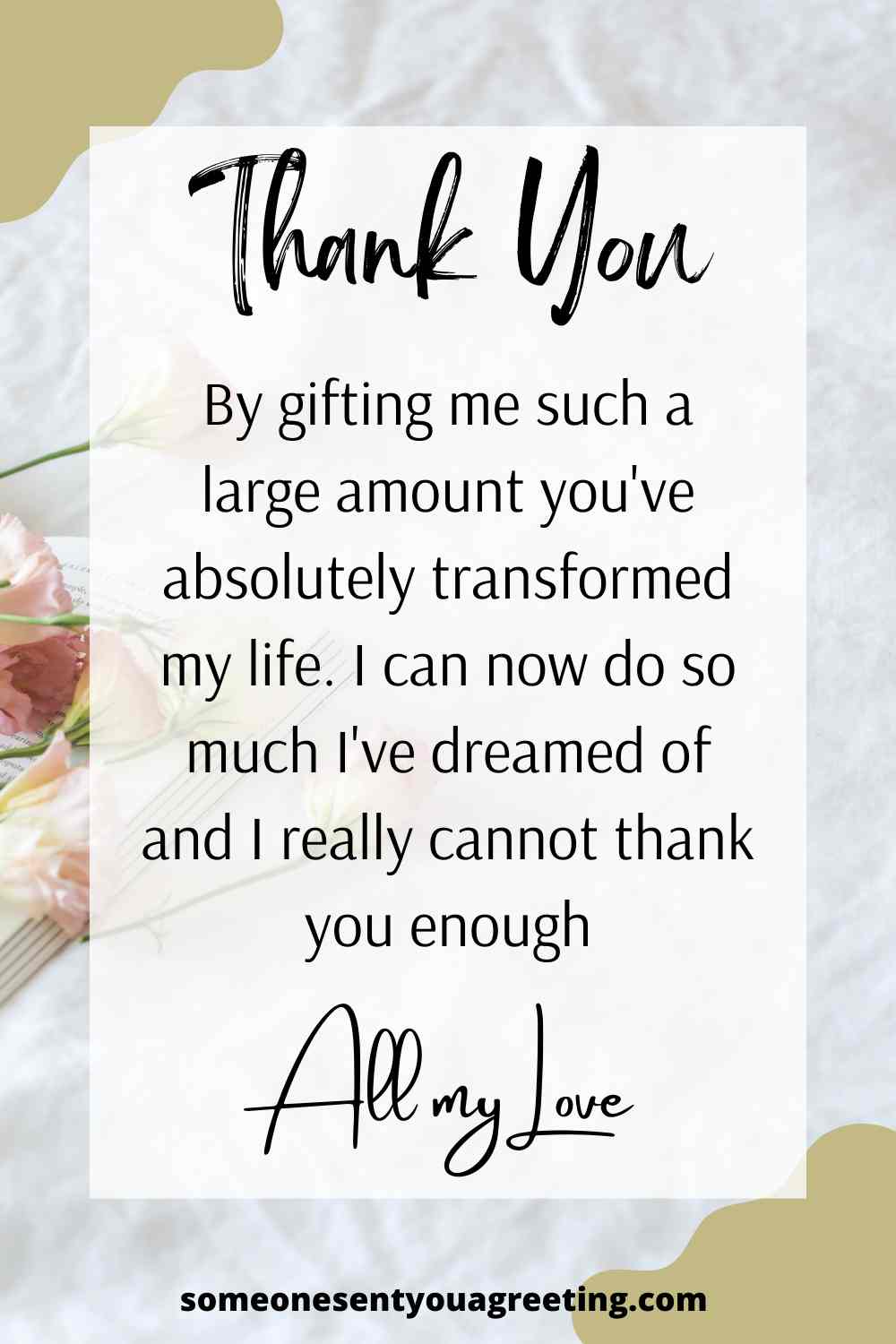 What to Write in a Thank You Card for a Loan
If someone has been nice and trysting enough to loan you some money then these message examples should help you to thank them.
Thank you so much for lending me the money to get my car repaired! You know how much I need it for both work and with the kids. I'll be able to get it back to you by the end of the month. I really appreciate the help though – you're a real life saver!
I'd fallen behind with my rent the last couple of months and being able to get a loan from you to cover me was so welcome. I was getting really worried and panicking but your generosity has helped me to stay calm and sort everything out. I'll pay you back as soon as I can. Thank you again.
Huge thanks for the loan! It's embarrassing that I had to ask but with the medical bills for my mom I've been a bit short recently. I'll be able to repay you very quickly though so don't worry. Thank you again so much – you're a great friend.
It's when times are hard that you find out who your real friends are. That's why I can't thank you enough for the loan. I don't know what would have happened if I hadn't got that money to pay the bills. You didn't hesitate to help and I couldn't be more grateful. I will begin paying you back in monthly instalments like we discussed and I know within a few months I'll have cleared it. Thank you for being there for me.
Thanks for covering my half of the bill at lunch today. I'd been such an idiot leaving my wallet at home! I'll have the money back with you this weekend when we're meeting up. Thanks again.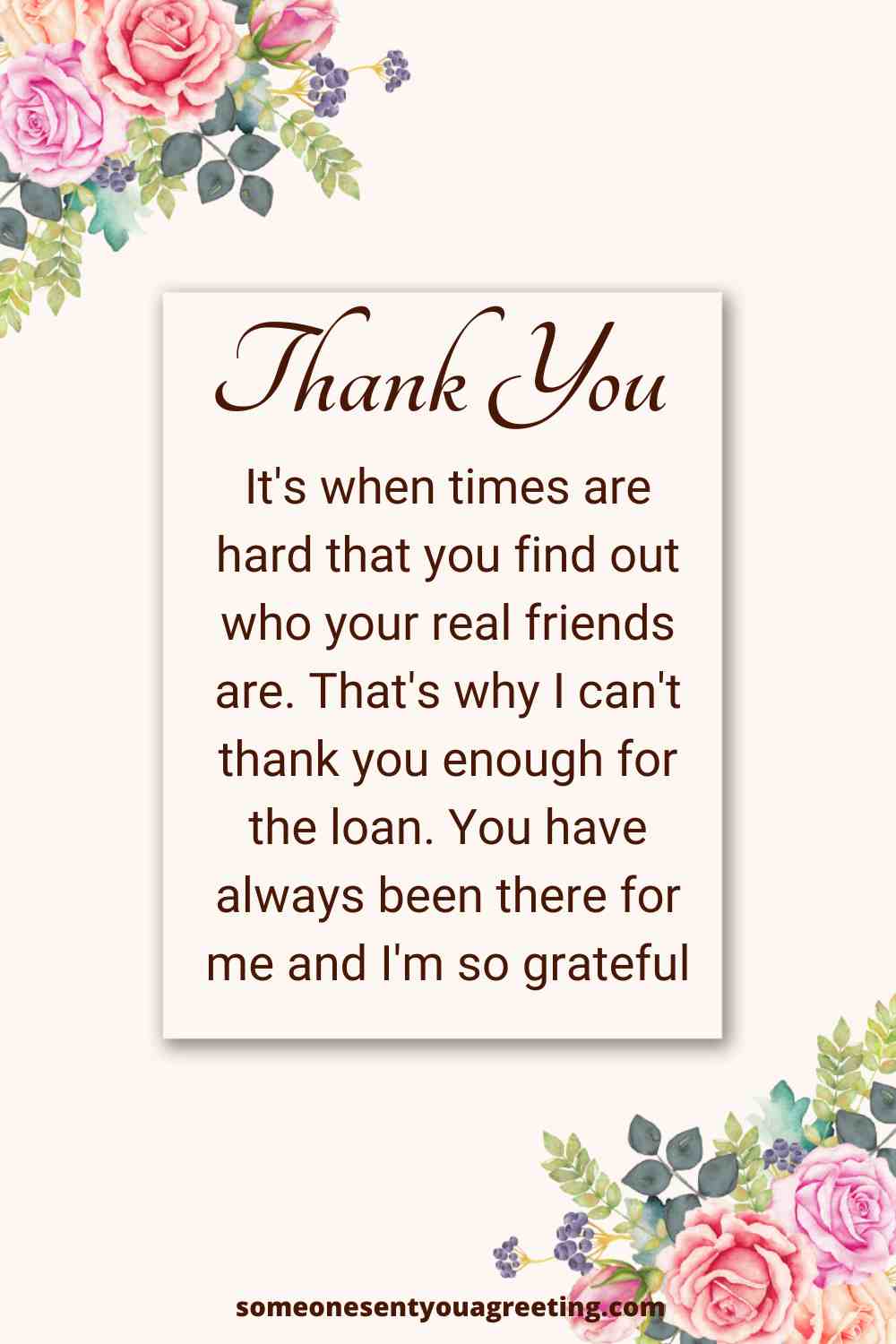 What to Write in a Thank You Note for Birthday Money
Money is a common gift at birthdays. If you've received a cash gift on your birthday then use these messages to let whoever it was that gave it to you know how much you appreciate it.
Thank you for the wonderful gift of money for my birthday! It's going to help me get me something I've wanted for a long time.
What a lovely gift of money you sent me. It was a real birthday treat and I'm very grateful.
Thank you for the birthday present. I know I should be sensible and save the money you sent but it's my birthday so I'm going to be spending it on something fun!
It was a very happy birthday when I saw the money you'd gifted me! It was so generous I don't know what to say. But thank you very much!
I am delighted to receive such a great birthday gift. That money will be out to good use, I assure you. Thanks!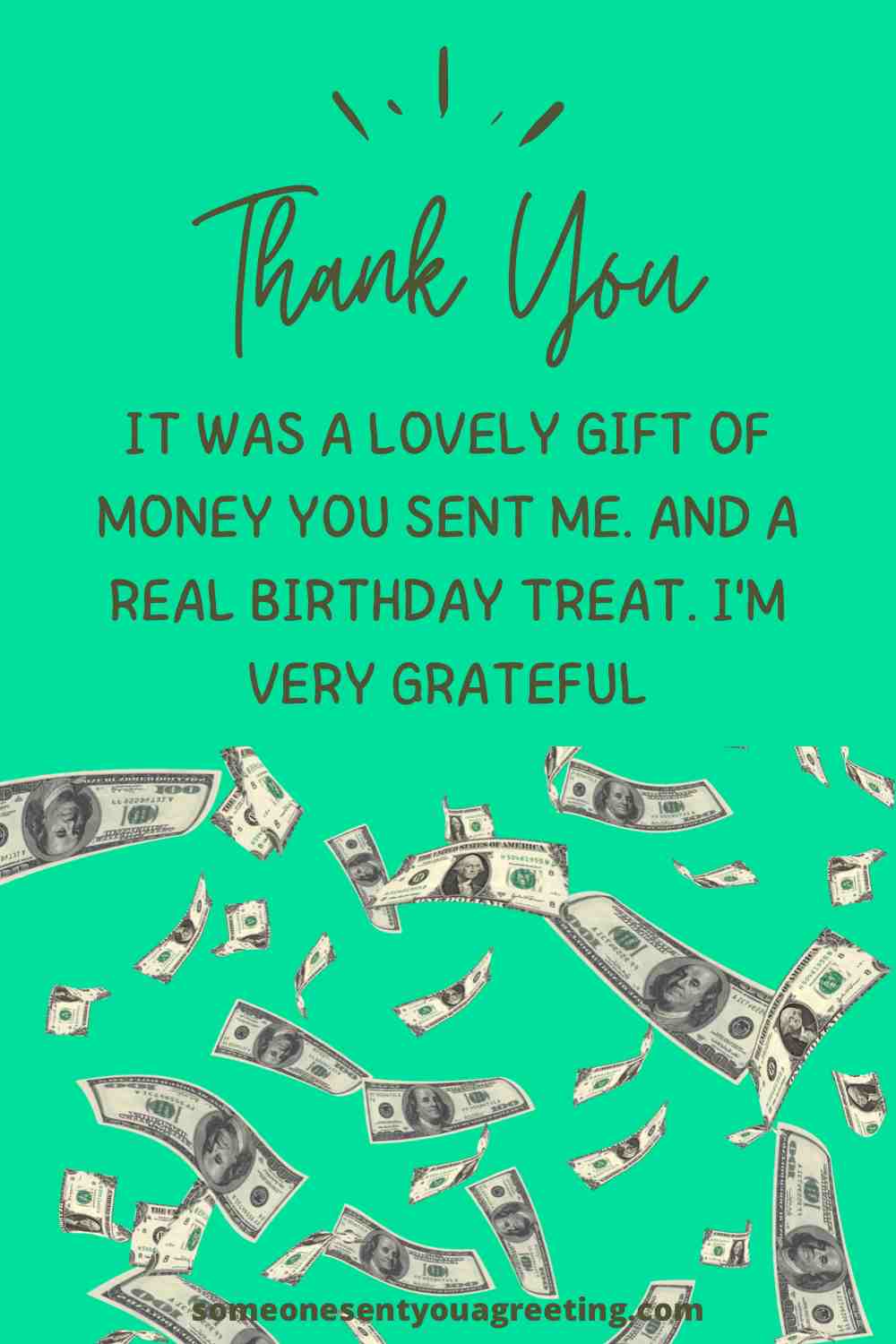 READ MORE: Thank You Notes for Birthday Gifts and Cards
Thank You Note for Wedding Money Wording
If you've been lucky enough to have received a wedding gift of money then let those know how much you appreciate their gift and the help it provided towards the expense of the big day.
Thank you for coming to the wedding and for contributing to our honeymoon fund! You can look forward to us bragging and not shutting up about it for weeks afterwards!
The lovely contribution you made will really help towards all the costs of the wedding. Thank you so much.
We feel so lucky to have friends as generous and caring as you guys! Thank you!
Our wedding was an absolute dream and a big part of that was down to your gift. You made so much of it happen and we are forever grateful.
Thank you ever so much for the wedding gift of money. It went to good use and helped as we start our new life together.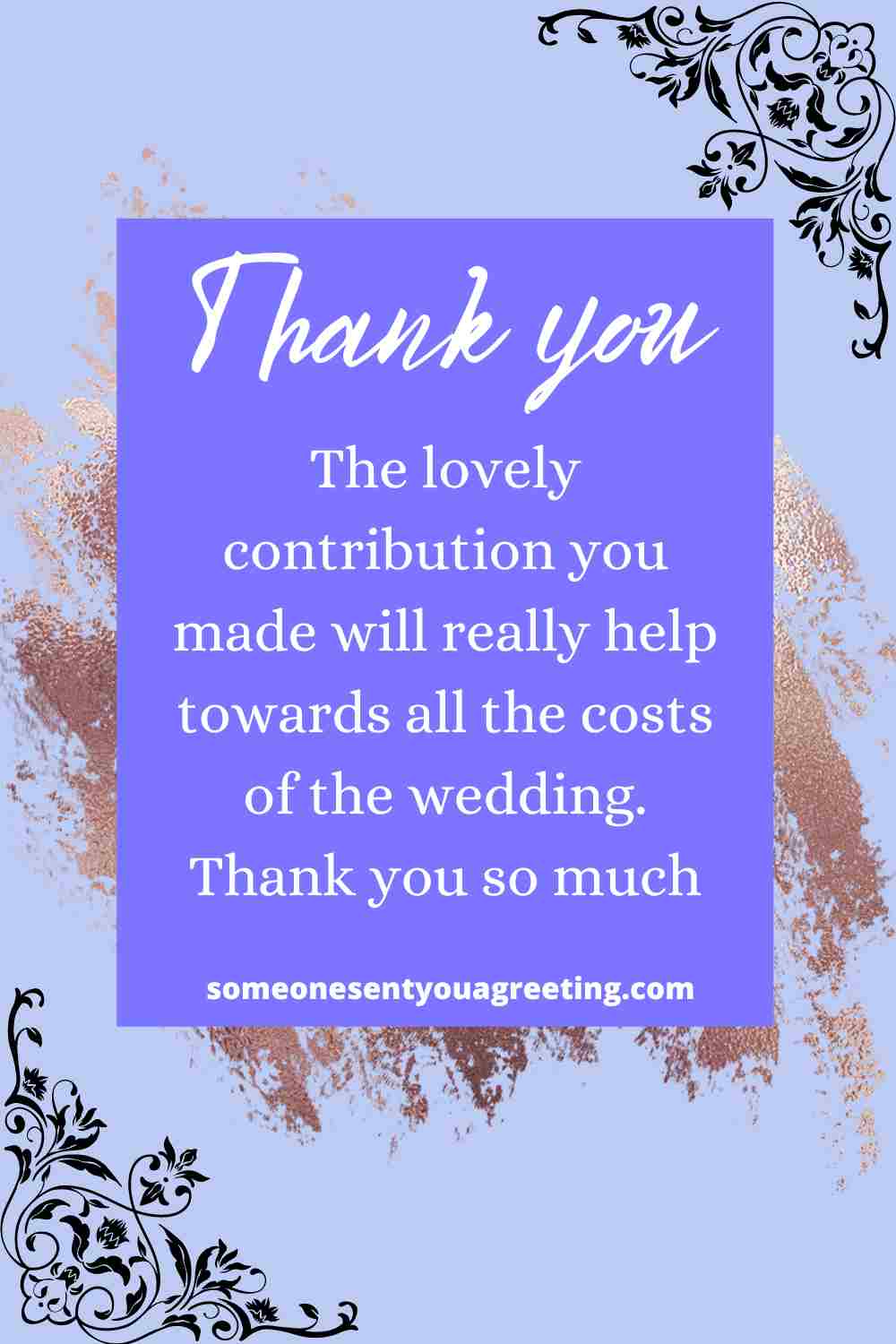 Thank You Note Wording for Funeral Money
After the loss of someone money is often sent as a condolence before the funeral. This can be a way to help with the costs of the funeral and to offer support in a very testing time. So if you've received money before a funeral say thank you with these ideas.
We are very grateful for your generous donation in honor of my father. You were a wonderful friend of his and your kindness hasn't gone unnoticed.
The entire family is very thankful for your support during such a difficult time. The donation you made in the name of our mother was very kind. Thank you.
It shows how good a friend you were by the money you sent to help with the funeral. We are so grateful and hope that it allowed you to say goodbye in the best way possible. Thank you again.
It was incredibly thoughtful of you to send some money to help with the funeral expenses. When we found out we were so touched. Thank you, it was a very generous thing to do.
Your flowers and donation were a very lovely surprise. We really appreciate it, thank you.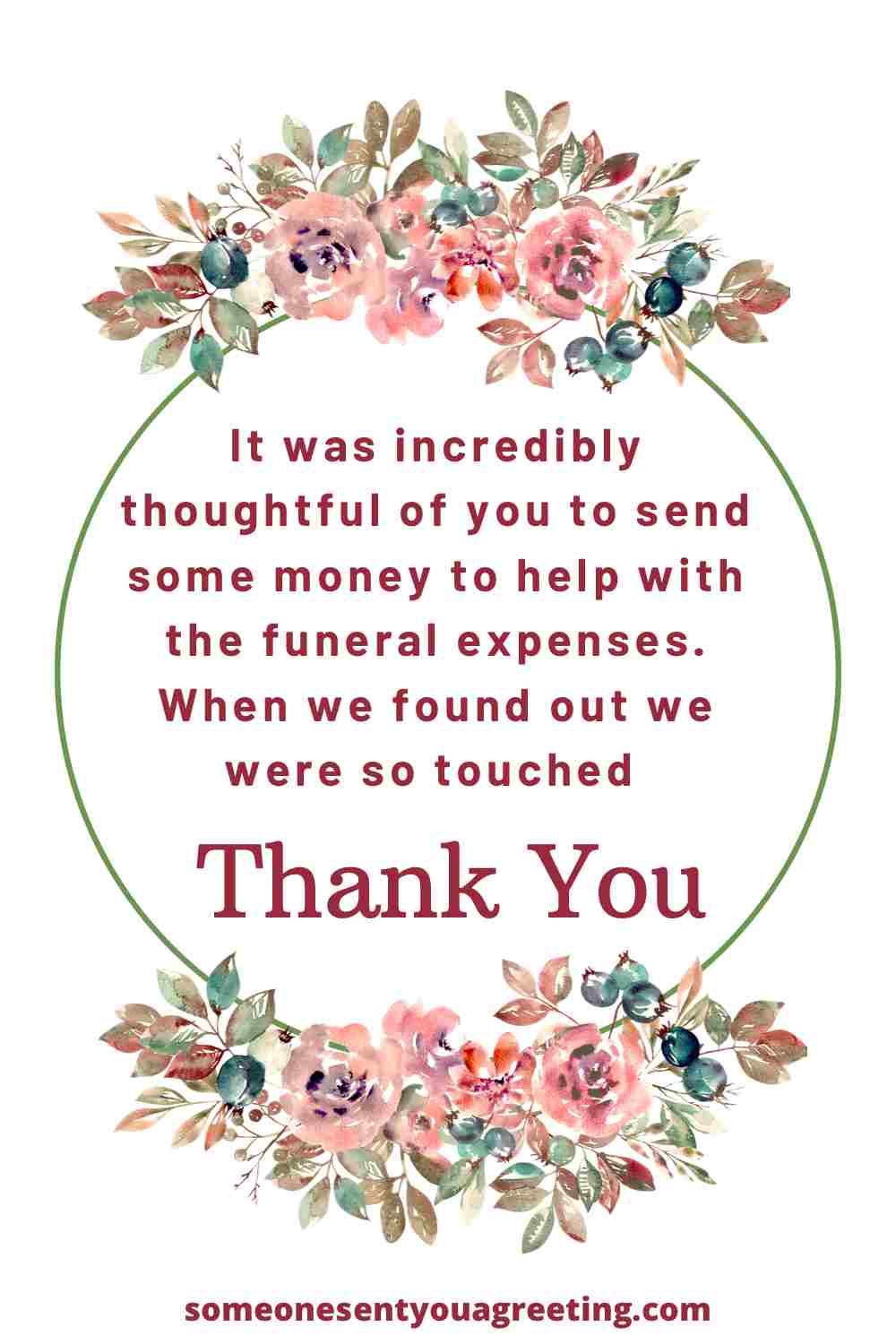 Thank You Note Wording for Graduation Money
When you graduate it's common to receive a gift of money from family or friends. So say thank you with these example messages.
Thank you for the amazing graduation gift! I will be using it towards ______ and it will help out so much.
Before I head off to college I'm grateful for the money you gifted me, it will be so helpful as I'm starting out. Thank you!
The support you've shown me as I embark on this new and exciting journey is so appreciated. Thank you.
Thanks for the cash gift! Don't worry, I won't spend it all on beer!
I'll be using your generous gift to help with furnishing my new apartment. Thank you for being there for me.
Saying Thank You for Money on Social Media
Social media has become such an important part of our lives. So it's no surprise that we would offer thanks for things like money on Facebook or Twitter
Even if you intend to say thank you to each person individually there's no harm in putting something out on social media too. Use the examples below to help you find the right words.
To everyone that sent money as a gift for my _______ I wanted to say a big thanks! You guys are amazing friends.
It was incredible to see so many of you donating towards my _______. I will thank each of you individually eventually but for now s huge thanks to everyone.
Thank you all for the thoughtful money gifts you sent. It means so much to me.
I promise the money you sent won't get wasted. It's going to be so helpful. Thank you all!
I am blessed with the kindest and most generous friends and family anyone could have. Thank you!
Tips for Writing your Note
If you'd like a little more assistance with writing your thank you card then these extra tips should help to make the process simpler.
Try to be complimentary in whatever you write. The gift of money is a big deal and not to be taken lightly, so make sure they understand how much you appreciate it.
Whilst your note doesn't need to be paragraphs it should be more than one line. A few sentences saying what the money is for or why you appreciate the gesture so much is better than just saying "thank you".
You don't have to state how much money was given. The recipient will know how much it was so there's no need to repeat it.
When talking about what you're going to do with the money don't lie. You don't have to pretend it's going towards something very worthy. Be honest about your intentions – they won't mind!
But do actually include what you intend to do with the money. Don't leave it out even if you're embarrassed or worried it's not going to be what those gifting it to you had in mind.
You don't have to always refer to it as "money". Instead you can say "gift" if that's what you'd prefer.
For a more personal gesture try a handwritten note. You can get some lovely thank you cards and notes that are very affordable on Amazon.
Thank You Cards Set with Envelopes (48 Pack)
We hope these example messages have helped you with what to write in a thank you card for money. Whilst it may seem difficult at first and hard to find the right words to express your gratitude as long as you are honest and speak from the heart whoever has given you money will be happy.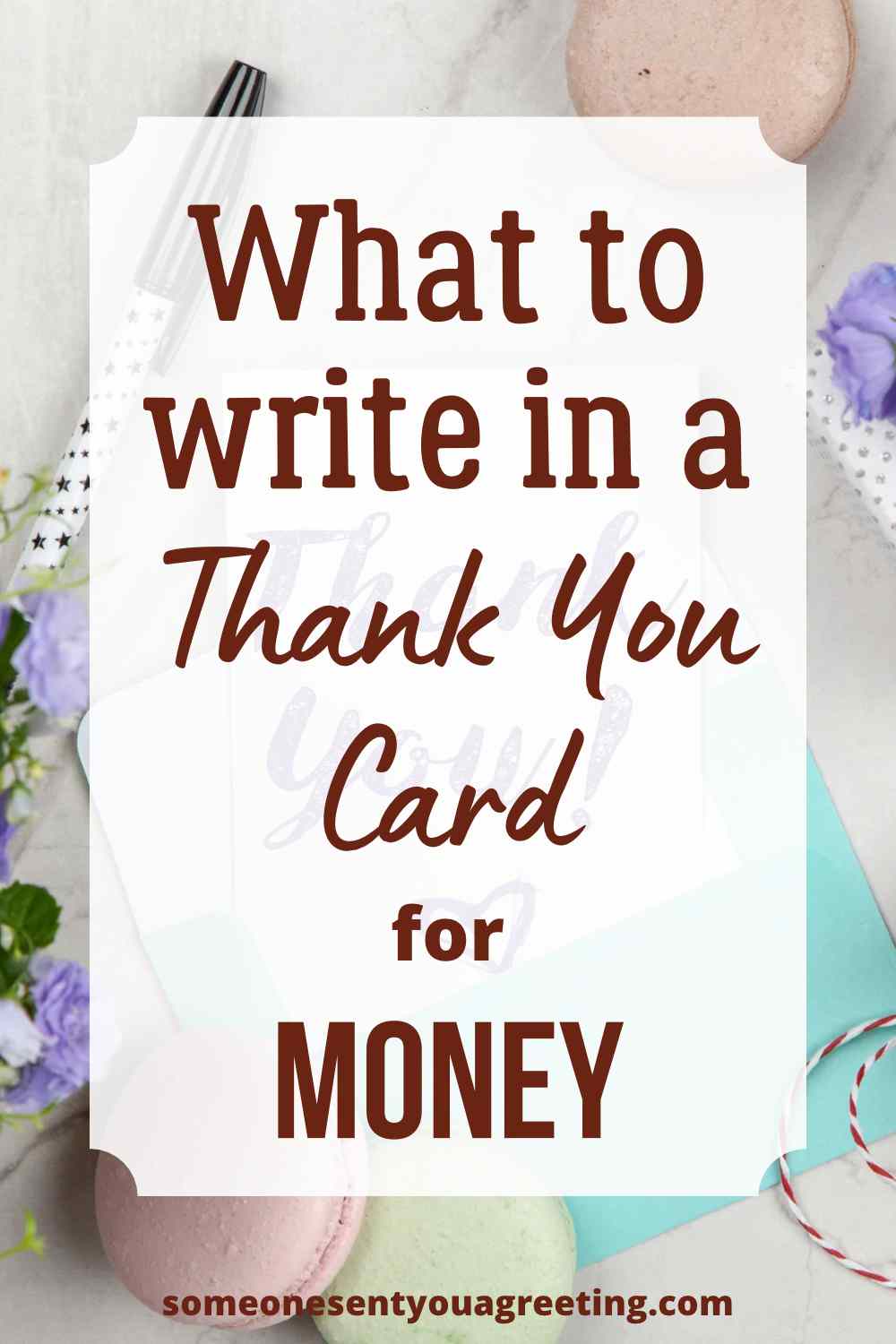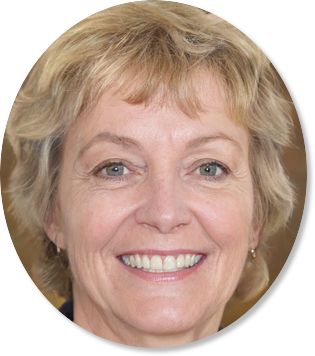 Sally Gibson is the founder of Someone Sent you a Greeting, a holiday/celebration website. Sally's writing work has been mentioned in Woman's World, Yahoo, Women's Health, MSN and more. If you have any questions get in contact with one of the team via the about page.