Spending time with the people you treasure the most is a big part of Christmas. So that means family and friends, including your husband of course!
But what do you say to wish your husband a merry Christmas?
It can be hard to find the words during the holidays to let your partner know how much you care. You want to say more than the usual "Happy Christmas".
You want to express your true feelings and say how special he is to you. At Christmas we celebrate family and so making it clear how important your husband is to the whole family.
So if you're struggling then the Christmas wishes for husbands below should help you to find the perfect words. Let your significant other know just how happy you are to be sharing your Christmas with him.
Christmas Wishes for Husband
Merry Christmas to the most amazing husband in the world! Have a great day!
Happy Christmas my wonderful hubbie. I'm looking forward to spending the holidays with the love of my life
Have a fantastic Christmas my darling and thank you another wonderful year together
Happy Christmas to my husband and best friend. You have made my life complete and I am forever grateful for the love I feel with you
To the best husband ever – have a wonderful Christmas and thank you for everything you do.
May you have a Christmas that is as amazing as you make me feel. Love you.
Wishing my one and only husband a very special Christmas.
You get me the greatest gift every year – you! I am so grateful to have you, Merry Christmas.
I'm going to enjoy Christmas even more this year as I get to spend it with you my gorgeous husband!
May your Christmas be everything you hoped and more. Happy holidays, hubbie!
Merry Christmas to the man who makes me laugh, feel safe and loved. Here's to us having a very happy holiday!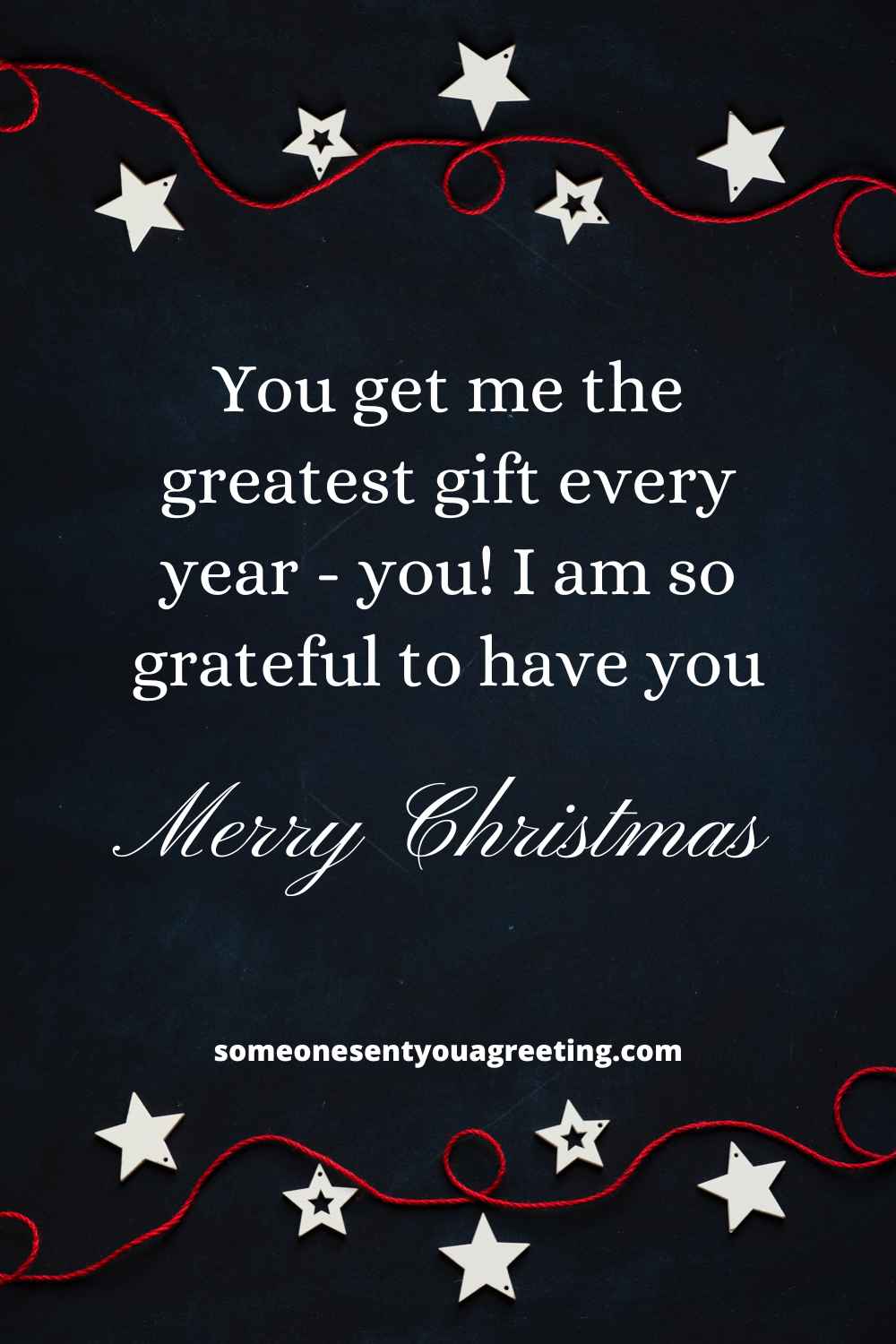 READ MORE: Christmas Wishes for your Family
Funny Christmas Messages for Husband
I put so much thought into your gift it's too late to get it now!
Let's make this a really special Christmas by getting each presents we actually want this year!
It's hard to get you something for Christmas when you have everything you ever wanted with a wife like me!
Santa told me you've been very good this year.. I told him it was just lack of opportunity. Merry Christmas!
This Christmas, I am the gift. You're welcome
Christmas is cancelled – you told Santa you'd been good this year and he died laughing!
READ MORE: 43 Christmas Wishes for Facebook Friends and Family
Romantic Christmas Wishes for your Husband
Having a man like you with me at Christmas just makes the holidays more special than ever. Thank you for being my loving husband.
You have stolen my heart and I never want it back. Happy Christmas to the man of my dreams.
My love for you only gets greater every year. Have a very happy Christmas, darling.
There isn't enough mistletoe in the world for the number of kisses I want to give you! Happy holidays.
What better gift could a woman ask for than a husband like you? You have made all my Christmas wishes come true.
There are non words to express just how much I love you. Have the best Christmas ever my one true love.
This Christmas is another year I get to make those amazing memories that mean so much to me. It's making them with you that makes me so happy.
May our Christmas be filled with love and romance this year. Happy holidays.
I know this Christmas is going to be magical because I have you to enjoy it with. No one has brought me the joy and happiness you have. Thank you and merry Christmas.
I don't need a Christmas present when I have your love. It brings me greater happiness than anything else. I love you, happy Christmas.
READ MORE: What to Write in a Christmas Card: The Ultimate Guide
Long Distance Christmas Wishes for Husband
Even though we are miles apart I'm always thinking of you. Merry Christmas.
I wish you were here with me, but until we are back together I will wish you a happy Christmas from your loving wife.
Merry Christmas from afar! I miss you honey, come home soon.
I am devastated I can't be with you and the family this Christmas. I'm missing you all but hope you have a great Christmas.
We may be separated by oceans many miles but you are always in my heart. Merry Christmas.
I would travel any distance to be with you this holiday. It just wasn't meant to be. Happy Christmas and I will see you soon.
Without you by my side Christmas just isn't the same. I'm missing you so much honey and can't enjoy the holidays until we are back together.
Longing to be with you this Christmas. How can you celebrate the holidays without your amazing husband? Even though we aren't together I hope you have a great Christmas and look forward to us being reunited.
Being apart from you is always hard but it's so much worse at Christmas. I miss you babe! Have a lovely Xmas but come back to be soon.
Merry Christmas to my husband who is so far away. We should be together but fate has worked against us. Until then I will be waiting and wishing you all the best for the holidays.
We hope these Christmas wishes for your husband have helped you to tell your other half just how much he means to you over the holidays.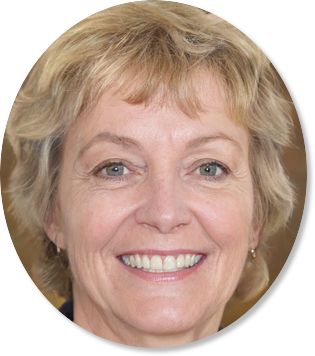 Sally Gibson is the founder of Someone Sent you a Greeting, a holiday/celebration website. Sally's writing work has been mentioned in Woman's World, Yahoo, Women's Health, MSN and more. If you have any questions get in contact with one of the team via the about page.