Receiving a gift or card on your birthday is always special. The time and effort that went into choosing, wrapping and possibly even posting it to you shows how much that person cares.
And even if it isn't exactly what you wanted it's still touching to see the thought that's gone into it. So thanking them is a nice gesture to let them know you appreciate their generosity.
It doesn't have to be anything particularly amazing, just a few words in a card or note is more than enough.
So we've put together a range of examples that are the perfect messages to write in a card or note thanking someone for the gift they've given you.
Or you can decide to write your own. If so then there are a few guidelines you can follow that are both simple and easy and will make writing your own message a lot less painful. Take a look below or jump further down to the example messages.
What to Say
If you're writing your own note then there are a few things to mention when saying thanks for a gift.
Open your note with a simple greeting. "Dear _____" is the most common and works perfectly well.
Let them know why you liked the gift so much. Go into detail, talk about what was so good about it and what it means to you.
Following on from that you can talk or mention the feelings you had from receiving the gift. As before you can say what it means to you, why it's special, how touching it was. Focus more on feelings here rather than the gift itself.
You should then thank them for the gesture. Talk about how nice it was to receive, how generous they are etc.
Finish with another thanks, maybe something a little more personal or tailored specifically to them. Then sign your name with something like "Love ____" or "Many thanks _____".
You don't have to include all the parts listed above but that should give you an idea of the way to write your own. It can be shorter if you prefer as that's very acceptable and common as well.
If you want some examples you can use directly and copy, or change before using in your card then see below.
Thank You Note Examples
Dear _____,
Thank you so much for the lovely gift. You knew how much I loved perfume and it was perfect for me. Just the right fragrance. I was so touched by you remembering and taking the time to find it. You're always so generous, and I just wanted to let you know how much I appreciated it.
Love,

Dear _____,
I can't thank you enough for the brilliant new luggage. I've got that vacation coming up so it'll be getting a lot of use! Thank you for the thought, and for such generosity. You're a great friend.
Love,

Dear _____,
Thank you for the lovely card and gift. I had an amazing birthday! I can't believe you got me a new phone though! I know I'd been going on about needing a new one but I didn't expect you to actually get me one! I sometimes think I don't deserve you as a friend. But thank you, it was such a great gift.
Love,

Dear _____,
I can't thank you enough for my wonderful gift. The hiking boots are great and you knew my size! I can't wait to start using them. Thanks again for being so generous – I hope I get to return the favour soon!
Love,

Thank You Messages
These short and simple messages are perfect to go in a bought card. You can use them as they are or edit them to suit your situation.
Thank you for my lovely gift. Your generosity is so appreciated
What a thoughtful gesture! Thank you so much for my gift
Thank you for coming to my party and for the amazing gift! It was great seeing you
You really made my birthday that little bit extra special
I don't know how you do it but you always know just what I want! Thanks!
I had a brilliant birthday, partly down to your awesome present. Thanks pal!
Your generosity is amazing, and my gift was so touching. Thank you
Your gift giving skills are incredible! Every time you know exactly what to get someone.
I'm going to really treasure my gift. Thank you so much!
I honestly don't deserve you, you always give such perfect gifts and I'm rubbish at it!
SEE MORE: Thank You Teacher Messages
Quotes
You can choose to use a quote in your note. Often a quote can really express what you're feeling in better words than you could.
"A kind gesture can reach a wound that only compassion can heal." – Steve Maraboli
"You cannot do a kindness too soon because you never know how soon it will be too late." – Ralph Waldo Emerson
"Saying thank you is more than good manners, it is good spirituality." – Alfred Painter
"A moment of gratitude makes a difference in your attitude." – Bruce Wilkinson
"When we give cheerfully and accept gratefully, everyone is blessed." – Maya Angelou
"Silent gratitude isn't much use to anyone." – G.B. Stern
"Happiness doesn't result from what we get, but from what we give." – Ben Carson
"As we express our gratitude, we must never forget that the highest appreciation is not to utter words, but to live by them." – John F. Kennedy
"Presents are made for the pleasure of who gives them, not the merits of who receives them." – Carlos Ruiz
"I can no other answer make, but, thanks, and thanks." – William Shakespeare
Funny Messages
You can always use humour to thank someone for their generosity. A birthday is meant to be a happy, fun celebration so making the gift giver smile is very fitting. Use one the funny thank you messages below:
I'm starting to think I'm going to have to file for bankruptcy as I'm never going to be able to repay you!
Whoever said "it is better to give than receive" obviously never met you!
If you had a dollar for every time I said thank you, you would be rich!
Thank you because it is the right thing to do
Uoy knaht! Now that you're confused I just wanted to say thank you
"Let us be thankful for the fools. But for them the rest of us could not succeed." – Mark Twain
Thank you doesn't really cut it, but lucky for you I'm not a hair dresser
Our relationship is mostly give and take. In this case you're doing all the giving and I'm doing the taking!
Hopefully our selection of thank you notes for birthday gifts you received will have given you the ideal wording to write your own thank you's and show your gratitude.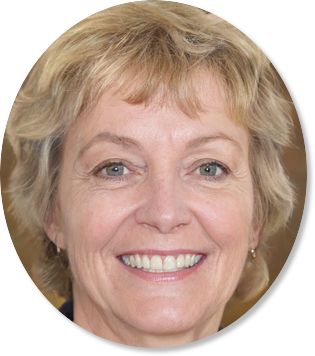 Sally Gibson is the founder of Someone Sent you a Greeting, a holiday/celebration website. Sally's writing work has been mentioned in Woman's World, Yahoo, Women's Health, MSN and more. If you have any questions get in contact with one of the team via the about page.