A 35th wedding anniversary may not seem like the most important or special but let's face it – 35 years is a long time! That deserves celebrating.
So if it's your parents 35th anniversary you might be thinking if or planning to throw them a party. Helping them to enjoy such a big day with friends and family is a
But planning a wedding anniversary party can be tricky.
You have to decide the theme, venue, food, decorations and much more. So having some help and guidance on getting everything just right is going to be really useful.
Keep reading then.
This guide will help you to plan the perfect 35th anniversary party for your parents and make it one they never forget. From the venue and theme, with some great examples and ideas for your party, through to what food to serve and the decorations to use.
By the end you'll be throwing the best party any of your guests have ever been to! So let's get started.
Who to Invite
Deciding on the guests you want at your party, or your parents will want, can be tricky.
If the party is going to be a surprise then you will need to find people without involving your parents.
Asking other family members and friends is probably the best way to go about this. They should be able to cover the majority of people your parents would want to see invited.
And of course if the party isn't a secret then you can involve your patents in the process and let them decide who they would like to invite.
The Venue
The theme and type of party you are throwing or hosting will play a big role in the venue you choose.
If you're sticking to something more formal then a restaurant or bar may be the most convenient. But just using someone's house is also a good option when having a much smaller get together – just closest friends and family.
However if you're going to be having a very themed party – using one of the examples listed further down – then that type of theme will play a big part in the venue.
Many will work in most venues but some will require a specific location.
Be sure to plan for how many are likely to attend though and get a suitable venue for those numbers.
Flowers
Most anniversary years have a corresponding flower. One that is used to represent and signify that year.
However, a 35th anniversary is one of the few that doesn't. Which can make choosing your flowers a bit more challenging.
So this leaves you with a few options. Picking flowers and bouquets in the color of the anniversary – in this case coral – is a good way to go.
But it does give you the chance to use any type and color of flower you want. You aren't tied down to the tradition so let your imagination and creativity run wild.
Alternatively a nice touch would be if you knew the flowers your parents had as their wedding bouquet. You could try to get the same ones, which would be really special to them.
Choosing a Theme
Your theme should be fun and celebratory. But it should also reflect your parents and the types of people they are.
You aren't going to want to throw a party that is beach themed if your parents don't like the beach, right?
You also need to consider how casual or informal you want the party to be. The more formal then the more limited you are in what you can do. But you or your parents may prefer the idea of a more traditional get together – at a restaurant or a sit down dinner, for example.
A 35th wedding anniversaries modern gemstone is jade, and the traditional gift symbol is coral. So you could theme the party around either of those. See below for a full list of party theme ideas.
Party Theme Ideas
We've broken the theme ideas into sections to make it easier to find the Percy one for your parents.
Traditional Anniversary Party Themes
These ideas are for some of the more common and usual party themes. They're classics for a reason and will always work well.
Coral or Jade
As mentioned before coral and jade are the color and gemstone associated with a 35th anniversary. So taking either of those and using them as the basis of your theme would work well.
Jade is a beautiful color so is a great starting point. Coral is the same but you could also theme it in a beach-y, coral way.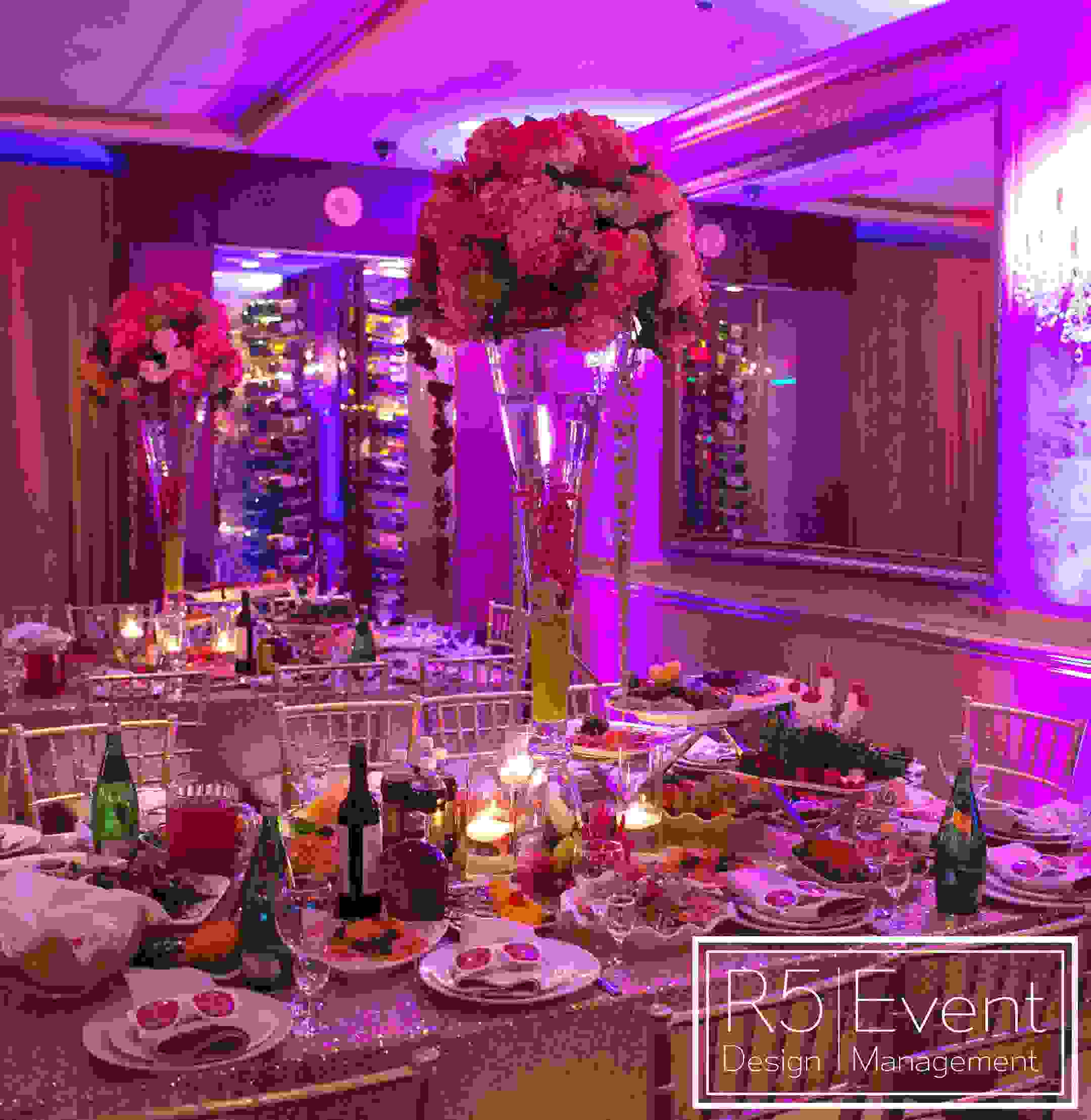 Formal Black Tie
You can make your party the definition of elegance and class with a formal black tie event. It's also nice and simple, both for the planning and the attending guests
Renewing Vows
A great way to really add some extra romance to an anniversary party is by having the couple renew their vows.
You will want to run this by your parents first though! Don't spring it on them as a surprise as they may not feel comfortable with it.
Brunch or Tea Party
A brunch can be a really relaxed way to celebrate an anniversary with friends and family. If you prefer something a little more sophisticated then a tea party can be elegant and classy whilst still lots of fun.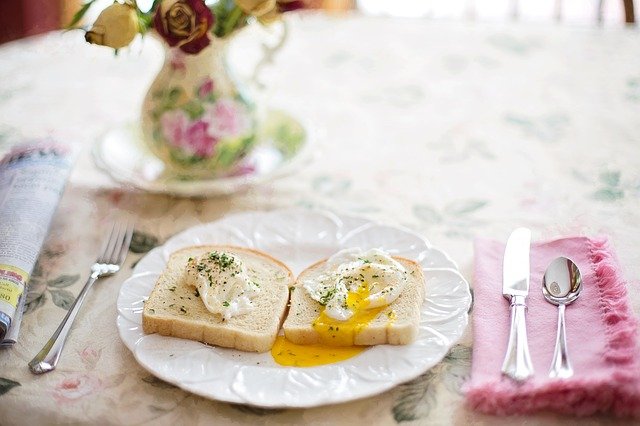 Hobbies Themed Anniversary Party Ideas
These ideas focus on your parents interests and hobbies as the foundation for your party theme.
Music or Musicals
If your parents are big fans of a certain type of music or really into musicals and theatre then theming a party around those can
Broadway is a great theme for a party and you can add some real glamour by featuring elements from some of broadways biggest hits
Or jazz, country and western etc. if music is their big passion.
Sports
Sporting events can make really brilliant party themes. If your parents are sport enthusiast – maybe tennis or golf – then you can use those as the basis for your theme. Tennis rackets, balls, clubs etc. can really create a fun atmosphere.
Film/Hollywood
Take your parents back to the golden age of cinema with a glamorous Hollywood themed party.
Travel Themed Anniversary Party Ideas
If your parents are big travellers then a party themed around their favorite destinations or vacations they've taken would make a great celebration.
Beach
A beach theme works really well for both couples who enjoy the sun and sand but also can be tied to the coral aspect of a 35th anniversary.
Jungle/Safari
If your parents are animal lovers or have a connection to safari of any sort then a fun jungle themed party would be ideal for them.
Favorite City
You can really bring a party to life by theming it around some of the most famous cities in the world. If your parents particularly favor one – maybe they had their honeymoon in Paris or have roots in New York, for example – then it's fairly simple to recreate the most iconic parts of a well known city.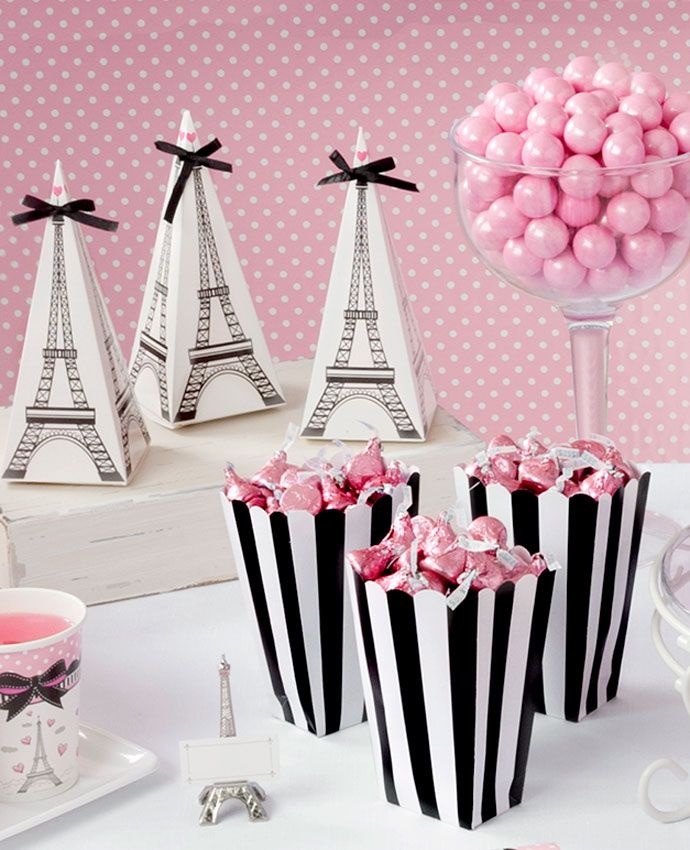 Conclusion
Hopefully you feel more confident throwing your anniversary party and the theme to go with.
Don't forget to begin planning it well in advance though and reach out to friends and family if you need some help.
Aside from that you can look forward to the big day and enjoy the fun and celebrations of your parents 35th anniversary.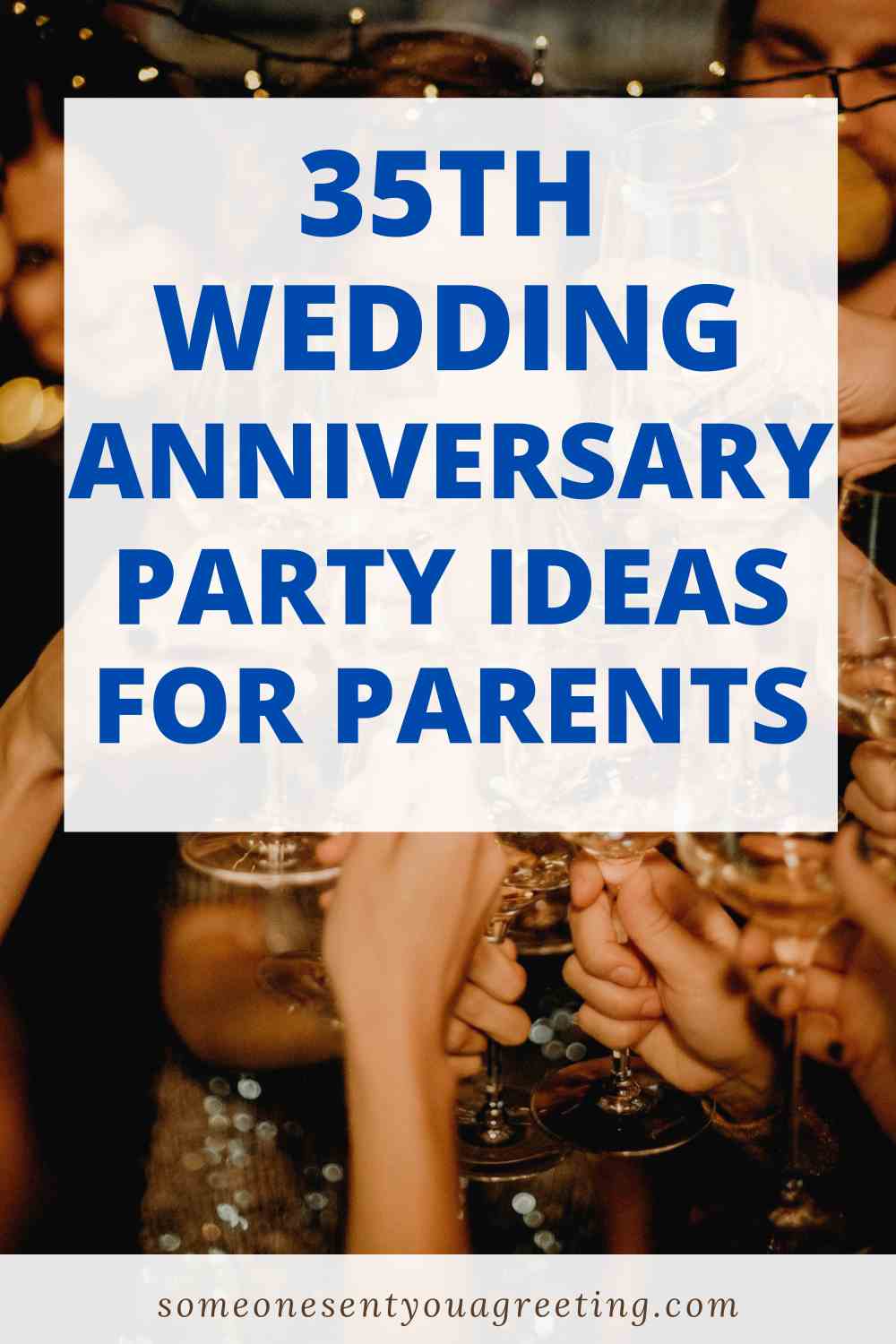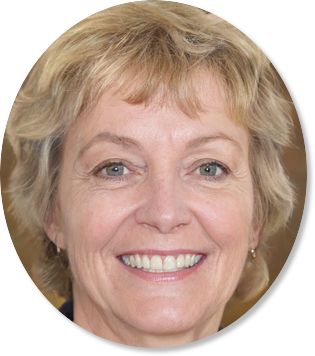 Sally Gibson is the founder of Someone Sent you a Greeting, a holiday/celebration website. Sally's writing work has been mentioned in Woman's World, Yahoo, Women's Health, MSN and more. If you have any questions get in contact with one of the team via the about page.