A wedding anniversary is such a big occasion. So when it's a milestone as significant as your parents 60th anniversary then it definitely requires a party!
If you're in charge of or throwing a 60th wedding anniversary party then you might be struggling. Party planning isn't easy.
What theme do you go with, the decorations to get, food etc. It all needs choosing. So if you need a little help or some tips then keep reading.
This guide will give you some great advice to help you throw the best 60th wedding anniversary for your parents. We will take a look at who to invite, the music and theme ideas, what decorations to use and more.
How to Plan a 60th Anniversary Party
Who to Invite
If you are thinking of making your anniversary party a surprise then that means inviting people without letting either of your parents know.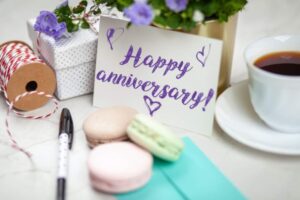 The best idea is to ask family and friends to help with the guest list. They will be able to give you all the names they think should be at the party.
If your parents know about the party then you can easily ask them who they would like to be there. This way you can be certain no one turns up that they wouldn't have wanted to come.
Venue
Where you decide to hold the anniversary party will depend somewhat on the amount of people invited or attending and how formal it is going to be.
The most common venue for an anniversary party is to hire a private room or bar/restaurant. However if you're keeping it small with only the closest friends and family then you can use someone's house.
Outside is also a nice option, perhaps in the garden of whichever house you use or even a local park.
But the bigger the celebration is, and a 60th is a big deal, then the party tends to reflect that. So it's more likely you will use a formal venue.
A few venue examples you could choose:
At yours or friends/relatives home
Private room at a restaurant or bar
Church Hall
Hotel
Garden or Park
When deciding think about what your parents would most like and use that as your starting point.
Tip
Something to consider: if you've decided to go with a surprise party then you need to think about how you're going to get your parents to the venue. A friend or family member may need to be chosen to bring them.
Invitations
If your party is going to be small and informal – maybe just family – then you may not need invitations. If you're keen to send invites though you could make it all online, so email invitations or a Facebook group to keep those attending up to date with all the arrangements.
With a more formal party invitations are key. They will need to contain information like the time and date, dress code, location etc.
Give your guests time to RSVP as well by sending out your invitations well in advance. 4 weeks before the party should be enough.
The sorts of details you should include on your invitations are:
The name of your parents
The date and time
The location
RSVP information
Any extra information like a dress code
Decorations
Whilst you should use some decorations you also shouldn't feel pressured into going mad and overdoing it. They're a nice added touch but simple and sticking to the 'less is more' principle works well when it comes to decorating for a party.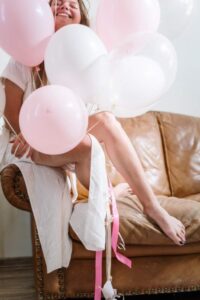 Try a few balloons around the venue or house – you can find ones specific for diamond anniversaries. Hanging bunting is also cheap, easy to do and effective.
If your party is going to be catered then you can skip tablewear. The caters will likely provide all the cutlery.
A buffet, however, gives you the option to pick the colour scheme and decorations or accessories to go alongside it. Consider using paper plates as you can just throw them away once you're finished – super simple!
You could also use some anniversary quotes as part of the place settings.
60th Wedding Anniversary Party Ideas
Theme
The theme of your party should be focused on your parents and what they like or to do with their anniversary. Keep it fun and upbeat.
If it's going to be an informal party then you don't have to stick so rigidly to a theme. Being casual means you have the freedom to make your decorations, colors, food etc. slightly less matching.
A formal party though tends to have a theme that runs through everything – so the colors and decorations and tableware all match.
As this is a 60th anniversary – so diamond anniversary – diamonds are probably going to play some part in your theme. The colouring, decorations, tableware will probably feature diamonds in some way. This will also influence the types of gifts that are given as well.
Food
You can't have a party without some good food!
What you serve and how you serve it will depend on the type of party you're throwing. For example if the party is fairly small and being held at your parents or someone's house then a buffet or similar finger foods might be the best choice.
A formal gathering that involves quite a large number of people will probably require some sort of catering. Cooking for that many people would be stressful on the host.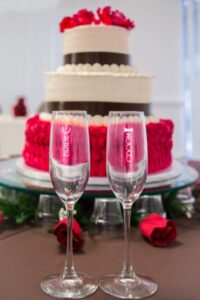 The type of foods you serve need to cater for different tastes and preferences. So that means considering allergies, gluten intolerances, vegetarian or vegans etc. Take into consideration the number of people you will need food for too. Make sure to do your planning on this as it can be overlooked.
And get a lovely cake! No party is complete without a cake!
Entertainment
Depending on what your parents like you might want some form of entertainment. That could be in the firm of a band for live music or a DJ to get everyone dancing.
If you know your parents favorite type of music then hire a band that plays that style. Or if you go with a DJ then make sure your parents favorite songs get played.
Whichever you go with be sure to book in advance as you don't want to find your preferred entertainment is all booked up. Finding something last minute is going to be a hassle and leave you disappointed.
Conclusion
Hopefully you've now got some ideas and guidance on planning a 60th anniversary for your parents.
Just remember to start planning well in advance and take your time with it. Don't be afraid to ask for a little help from friends or family to share the workload.
In the long run it will benefit not just you but the party itself as you see it all come together on the day and your parents enjoy an amazing 60th anniversary party!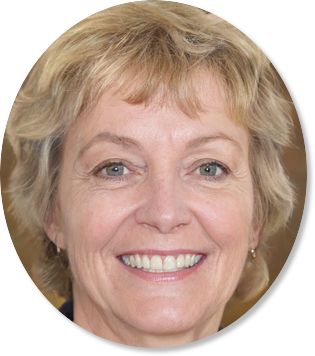 Sally Gibson is the founder of Someone Sent you a Greeting, a holiday/celebration website. Sally's writing work has been mentioned in Woman's World, Yahoo, Women's Health, MSN and more. If you have any questions get in contact with one of the team via the about page.