When planning a party for new parents one element that is often overlooked is the cake. Not just the design or flavour, but also deciding what to write on a baby shower cake.
It may not seem like the most important part of your planning but the cake gets a lot of attention at any party. When done right they look fantastic, are eye catching and often central on the table.
So getting your baby shower cake sayings and wording spot on is crucial.
But knowing what to say can be tricky. That's why we've put together a definitive list of funny, cute and sweet baby shower cake sayings for any occasion.
Girls, boys, twins, an adopted child – whatever you need you'll find it here. You can personalise the sayings below with the babies or parents name and make it extra special.
What to Write on Baby Shower Cake
Welcome to the World little Baby
Hello Babycakes!
What an addition to the family
The family is growing two tiny feet at a time
A joyous blessing for you both
A little bundle of joy to treasure
Welcome baby, say goodbye to sleep!
Congratulations to the new parents!
Gender Neutral Baby Shower Cake Sayings
These cake wording ideas are perfect for either a boy or a girl and so would fit well on most cakes.
Baby is on the way!
Welcome, little one!
Welcome to the family, baby [last name]
Hello Baby!
Welcome bundle of joy
Congratulations, mom!
Congratulations mom-to-be!
Welcome to the new arrival
Mom is ready to pop!
Baby is almost here!
It's a boy/girl!
A star is born
The wait is almost over
Baby makes 3
Cute as a button
Showers of love
Bun in the oven
Welcome to the world
We can't wait to meet you
Pink or blue; if only we knew
Twinkle twinkle little star, how we wonder what you are
You'll love your baby the more she/he grows
Babies make our lives complete
We know you'll be great as ma and pa!
Heaven has lost an angel.. we're waiting for it to arrive any moment!
Funny Baby Shower Cake Sayings
You can have a laugh and joke with the soon-to-be parents with these funny cake sayings.
A tiny baby, small and sweet. Mom-to-be can't see her feet!
I'm ready for my great escape. Quick, somebody cut this cake!
Get a mop, somebody is about to pop!
Goodbye tummy, hello mommy
Goodbye sleep!
Bottles, booties, diapers and pins, this is where the fun begins
Save the drama for your mama!
Congrats, Sperm!
All it takes is one big push then life revolves around a tiny tush!
50% Mommy + 50% Daddy = 100% Perfect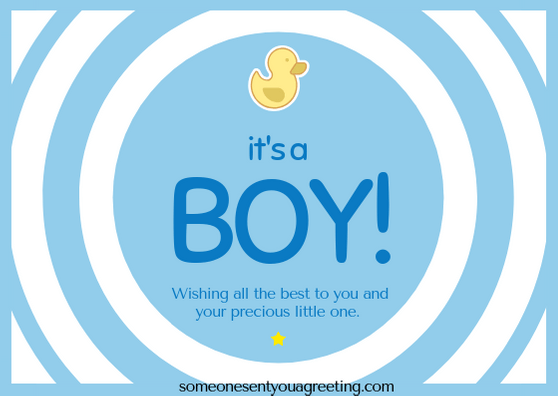 For a Boy
Celebrate a little baby boy with these touching and sweet shower cake messages.
It's a boy!
Welcome to the new little man
Ready or not, here he comes!
Boy oh boy!
Boy howdy!
A baby boy is on the way
Mommy's Little Prince
It's a bouncing baby boy!
Sent from heaven above, a baby boy for you to love!
Thank heaven for little boys
For a Girl
Show the future parents how happy you are their having a baby girl with these shower cake sayings.
Its a girl!
She's on the way!
Thank heavens for little girls
For the new princess
An angel has been sent from heaven
Congratulations, a baby girl for you to love
Sugar and spice and everything nice
Baby girls take the cake
Ribbons and pearls, it's all about the girls
Dresses, ribbons and hair to curl. We're tickled pink it's a baby girl!
Baby girls are oh-so-sweet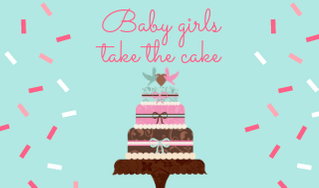 For Twins
Twins are an amazing blessing, so enjoy the happy news and celebrate it with these cake wording ideas.
Two peas in a pod
Double trouble is on its way!
Twice the joy
Two buns in the oven, twice the lovin'!
A gift from above, two babies to love!
Double the diapers, double the pins, double the booties – you're having twins!
Twice the joy, half the sleep
Double the joy, it's a girl and a boy!
Peek-a-boo, times two!
You've been doubly blessed
Baby Shower Cake Sayings for Gender Reveal
A gender reveal party is when the parents let everyone know what the gender of their baby is going to be. They can be a lot of fun, so if you're planning one these sayings are ideal for the cake.
He or she, what will it be?
Little man or little miss?
He or she? We're about to see!
Pink or blue, we welcome you!
Tutu's or ties, my oh my!
Prince or princess?
Twinkle twinkle, little star, how we wonder who you are
It's a boy… or maybe a girl!
Bowties or bows? Nobody knows!
Little he or little she
Baby Shower Cake Sayings for an Adoption Baby
If the baby is adopted then these cake sayings are just what you need.
Love makes a family
Worth the wait
We made a wish and you came true
In all the world, you were chosen to be ours
Joined by love
We found our missing piece.
God found us you
Family ever after
Families grow with love
Forever family
Use these
adoption congratulations messages
to congratulate new parents[/relate]
Religious Shower Cake Sayings
If the parents are religious then you can use one of these faith are cake sayings.
An Angel sent from heaven above
He'll soon be here for us to love, a sweet baby boy from Heaven above!
Children are gifts from God
Straight from the Heaven up above, here is a baby for you to love
Planes, trains and tonka toys, thank the Lord for little boys!
God's Most Precious Gift
God Bless Baby & you!
Heaven is losing an angel and sending him/her to us
All of God's Grace in one tiny face
A Baby Is a bit of stardust fallen from the Hand of God
Writing Tips
If the baby shower has a theme then match your cake saying to that. Keep the colours and design as complimentary as you can and make your message fit with the theme if possible.
Ensure you don't make your cake message anything that could be offensive or inappropriate. If the parents aren't religious then avoid any mention of God. And judge whether a funny saying is suitable by the type of people the baby shower is for. You will know their sense of humour best so base your decision on that.
Keep it short. Longer sayings on a cake look a bit strange and have to be smaller in order to fit. This in turn will make them more difficult to read. So a simple and concise message on your cake is best.
Hopefully you will have found the ideal saying for a baby shower cake from this selection. But if not then take the ideas and use them as inspiration to write your own cake saying. As long as it's heartfelt and genuine then the mother to be will appreciate the effort and thought that had gone in to wishing her a wonderful new child.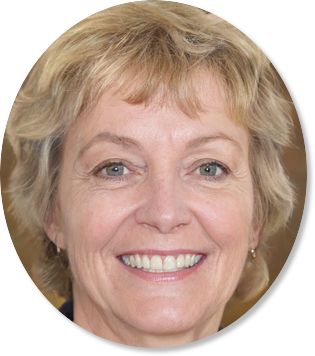 Sally Gibson is the founder of Someone Sent you a Greeting, a holiday/celebration website. Sally's writing work has been mentioned in Woman's World, Yahoo, Women's Health, MSN and more. If you have any questions get in contact with one of the team via the about page.