The arrival of a new baby is a joyous time. No one can fail to be moved by it. The pure happiness it brings to the parents and loved ones around them is unmatched.
When he or she arrives, opens her eyes for the first time and that explosion of love fills the family and friends lucky enough to be present. Even after the birth though the arrival continues to bring delight to everyone.
If you're connected to the new parents in any way, be that family, friends or even just an acquaintance then sending a new baby congratulations card is the perfect way to celebrate the occasion. You can become a part of their incredible moment.
But that level of joy it's brought can make writing your card all the more intimidating. So if you are struggling with what to write in a new baby card then use this guide, as well as the examples, to find the right words for your new baby wishes.
New Baby Wishes
These are some quick and simple new baby wishes that are ideally suited for a card. If your card already has a pre written sentiment inside then these will work perfectly alongside that. If you want something longer or more expressive then try some of the other wishes further down.
Huge congratulations for the new arrival
Biggest congratulations on the birth of your new baby!
A baby's first step is straight into your heart! Congratulations and best wishes
I'm so proud of both of you! Best wishes and love
You're going to be the best parents. Congratulations
Being a mother is the highest paid job in the world since the payment is in pure love! Congratulations
So pleased for you! I can't wait to meet him/her!
You deserve all the happiness your new baby will bring you
You're lucky parents but you have one lucky baby too!
Tip
Be mindful of the type of parent or parents you're sending your message /card to. If it's a single or teenage mother you'll want to avoid saying certain things. Also consider if the parents are heterosexual or LGBT as this will shape how you write your wishes.
For a Girl
If the new arrival is a baby girl you may want your message to include something about her. Try some of the touching and caring examples of new baby wishes for a girl below.
Congratulations on the birth of your new baby girl!
Congratulations on the birth of a beautiful baby girl. She'll bring you years of happiness and joy
Wishing you congratulations and the best of luck with your new baby girl
We can't believe she's finally here! Congratulations on your new, beautiful daughter
I'm so proud of you! A bouncing baby girl!
Your life has just changed but in the best way possible. Becoming a parent brings joy you can't know. Congratulations on your new baby girl
Congratulations! Remember, Cherish every moment as she'll be a teenager before you know it!
Congratulations! Every one of her smiles is going to bring you untold joy. Cherish being a mom
I'm delighted for both of you! You're going to make amazing parents and your lives will be filled with pure happiness with your new daughter
We're so excited to meet your little angel! We know she's going to be the most beautiful girl in the world! Congratulations!
For a Boy
A new baby boy is a wonderful blessing and you can use the examples below to celebrate it fittingly.
Congratulations on the birth of your baby boy!
Your new baby boy is going to bring you more happiness than you can imagine. Congratulations!
Wishing you the best of luck and congratulations with your new boy
As the parent of a baby boy I can tell you you're in for a messy, loud time! But one that's filled with tremendous happiness. Enjoy!
Welcome that beautiful new boy of yours for me! Congrats!
Your new baby boy is going to light up your world. Enjoy every second of him. Congratulations
You won't experience anything as magical as having a baby boy. Please accept our wishes and congratulations
Conhratilations on the birth of your new son! We can't wait to find out if he takes after his mommy or daddy!
Be prepared for years of noise, mud and trouble. But so much love! Congratulations
We're itching to see your new little man. Let us know the first opportunity there is! Congratulations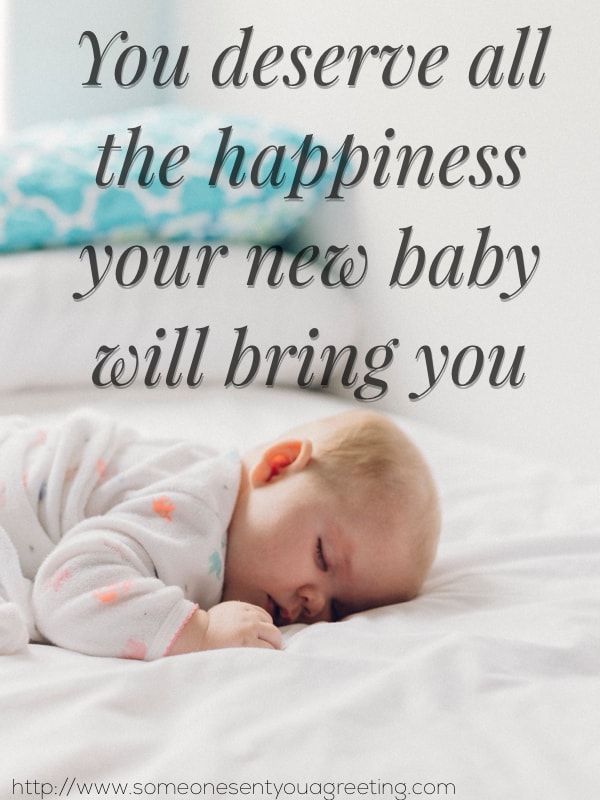 Twins (or more!)
If the arrival is for twins, or triplets, or even more then try these happy wishes and congratulations.
The best things come in two's/three's/four's !
Congratulations on your double bundle of joy!
Triplets! You know what that means? Triple the mischief! But also triple the love. Congratulations
What an incredible blessing twins is.
We were so pleased about the safe arrival of [name here] and [name here]. You must be delirious with happiness!
The more the merrier is what I've always said!
What a wonderful, joyous occasion. I can't believe it's twins. You did know before, right?
Congratulations abd welcome to the three musketeers!
Adoption
Adopting is a much different process but the outcome is the same – a child to be loved and treasured. That means your congratulations and wishes remain the same too.
We're so proud and happy for you. You're going to be great parents and make a little girls life so much better
Your dreams are finally coming true! Congratulations
It's destiny that you would end up with your little boy. Wishing you so much happiness
What a wonderful thing you're doing and what a fantastic outcome – a truly happy family
Tip
Try to keep away from mentioning any references to inherited traits or features e.g. "He's got his Dads eyes" or "her moms nose". That would be extremely inappropriate and just factually wrong. With adoption being somewhat more sensitive just keep in mind how your message may be received or misinterpreted
Funny
If you know the new parents well and are familiar with their sense of humour then you may find it appropriate to send a funny message. Be warned though, make sure they're happy to receive something funny first! You don't wan to offend them during such a happy time.
Baby is cute. Mommy is cute. Daddy is lucky…
You could have bought a few Porsches or could have traveled the world for a couple of years. But you have chosen sleepless nights, Lego in the living room, parent-teacher conferences and puberty instead. From now on you will be parents – and we think you took the right decision, congrats!
"Ah, I feel so rested and did not have to worry about anything at all today". Said no mom ever!
Keep calm and diaper on!
You have been getting on your mom's nerves for nine months. Now it's daddy's turn!
Parenting is the easiest thing in the world to have an opinion about, but the hardest thing in the world to do" – Matt Walsh
I Heard your home is growing by 2 feet!
Being a parent means, learning to sleep with a foot, or even two, in your face
Religious
If you feel it's appropriate then you can also send a religious message or wishes. Use the blessings of God to congratulate them on this wondrous event.
God blessed your lives with your beautiful and healthy mew baby. Wishing you all the best.
We can't wait to see the many ways God blesses you with this little one
Congratulations and God bless your family. Let me know if you need any help with your new little miracle.
May you and your family be blessed and may the Lord bestow guidance and wisdom upon you in all of your future decisions. I wish you the patience to endure and overcome any challenges you may face. May your faith grow with your child!
May the baby God has sent to you, to have, to hold and love, be guided by your gentle hands and blessed by him above. Congratulations
Tip
Whilst you may think sending a message with very overt religious tones is appropriate the recipient may not. If they're not particularly religious themselves, or atheists, they probably won't take kindly to it. So consider this when sending your wishes and be confident they'll be warmly received first.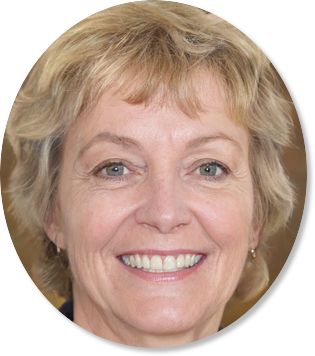 Sally Gibson is the founder of Someone Sent you a Greeting, a holiday/celebration website. Sally's writing work has been mentioned in Woman's World, Yahoo, Women's Health, MSN and more. If you have any questions get in contact with one of the team via the about page.