A 21st Birthday is one of the most important milestones in anyone's life. Turning 21 marks you as an adult. In the United States it allows you to drink, gamble and even buy a gun!
Whereas some other countries it is the point where you can vote, get married, adopt a child etc. It's often seen as officially being the end to childhood as well. So it's a pretty big deal.
Which means if you know someone about to reach that age then you will want your 21st birthday wishes to be extra special. But don't worry – whilst knowing what to write in a 21st Birthday card can be tricky it doesn't have to be.
You can let them know how much they've grown, how proud you are of them, or just congratulate them on what is a major landmark in their lives.
So use the wording ideas below to give you some inspiration for writing your own message or just copy your favourite and say Happy 21st Birthday in the best way possible.
Happy 21st Birthday Wishes
Happy 21st Birthday! Watching you grow has been a joy and I can't wait to see your dreams come true
Wishing you a wonderful 21st. Enjoy your day
Wishing you a truly special and memorable 21st. Happy Birthday
Best wishes on your 21st birthday! Here's to many more!
I can't believe you're already turning 21! Time really flies. Happy Birthday

Congratulations on reaching such a huge milestone. The first drink is on me.. the rest are on you though! Happy Birthday
Happy 21st! Wishing you good health and happiness for the rest of your life
Happy 21st Birthday! May all your dreams come true and success follow your throughout life
Here's to the memories you've made and lessons learned in your 21 years, and to all the amazing things that will happen in the next 21. Congratulations and enjoy your day
Happy 21st Birthday! Wishing you all the best on such a big day
Happy Birthday! Have a awesome night (if you remember any of it!)
Wishing you a brilliant 21st Birthday. Have a great day
May this just be the beginning of an exciting future. Happy 21st
Here's to 21 years of fantastic times and wonderful memories. Happy Birthday to an amazing friend
21 may not feel young but enjoy it while it lasts! You'll be 30 in no time and then it really gets rough!
Huge congratulations on turning 21! You have a lifetime of happiness and success to look forward to
You've already achieved so much in your short 21 years and I know there's so much more to come. Happy Birthday
Enjoy your 21st, and also the massive hangover that will accompany it! Happy Birthday
Happy Birthday. Laugh, love, and love your life like there's no tomorrow. Enjoy being 21
Watching you grow into the incredible person you are today has been a privilege. Happy 21st Birthday
Happy 21st Birthday Quotes
You might prefer to use an insightful or wise quote from someone famous regarding turning 21.
"At twenty-one, so many things appear solid, permanent, untenable" – Orson Welles
"Being 21 isn't all it's cracked up to be. You have to start buying your own toilet paper" – Melanie White
"Live as long as you may. The first twenty years are the longest half of your life" – Robert Southey
"It's your 21'st birthday, now you can do all the things you were already doing, but weren't supposed to be" – Unknown
"When a man is tired of life on his 21st birthday it indicates that he is rather tired of something in himself" – F Scott Fitzgerald
"Finally 21, and legally able to do everything I've been doing since 15" – Unknown
"Every year on your birthday, you get a chance to start new" – Sammy Hagar
"When I was a boy of fourteen, my father was so ignorant I could hardly stand to have the old man around. But when I got to be twenty-one, I was astonished at how much he had learned in seven years" – Mark Twain
"You are only young once, but you can stay immature indefinitely" – Unknown
"Nature gives you the face you have at twenty, but it's up to you to merit the face you have at fifty – Coco Chanel
"We turn not older with years but newer every day" – Emily Dickinson
Funny 21st Birthday Messages
As a 21st birthday is such a big event it means there are lots of jokes you can make regarding it. And what better time for laugher and fun than on a birthday? So try one of these funny wishes and add some hilarity to the day.
To the most amazing, funny and good looking person I know.. besides myself! Happy 21st Birthday!
Congratulations on becoming an adult! It's all down here from now
Have fun legally losing money to alcohol and gambling. Happy Birthday!
Starting today, your ID will finally have your own picture! Have a Happy 21st Birthday!
I just wanted to wish you a very special 21st Birthday. I hope it's filled with happiness and you're surrounded by friends and family on your big day
21 is the perfect age – all the fun and just a taste of responsibility! I'd be lying if I said wasn't jealous! Enjoy it while it lasts! Happy Birthday!
Happy Birthday! Although by the time you get this maybe I should be wishing you a happy hangover!

Now you're 21 you can enjoy your "first" drink. Don't overdo it though!
Just because it's legal now doesn't mean it's a good idea. Happy 21st!
You can officially throw out that fake ID! Happy 21st birthday
Enjoy being ID'd. Trust me, in a few years time it will be a huge compliment! Happy 21st Birthday
Happy 21st Birthday! You're now officially old enough to be asked to buy young people their drinks
Remember, you don't have to grow up – you just need to learn how to behave in public. Happy 21st Birthday!
You're already halfway to 42. If that's not enough to make you drink, I don't know what is!
Did you know they can legally drink at 18 in Europe? That's 3 years of drinking you've got make up for! Better start today. Happy 21st Birthday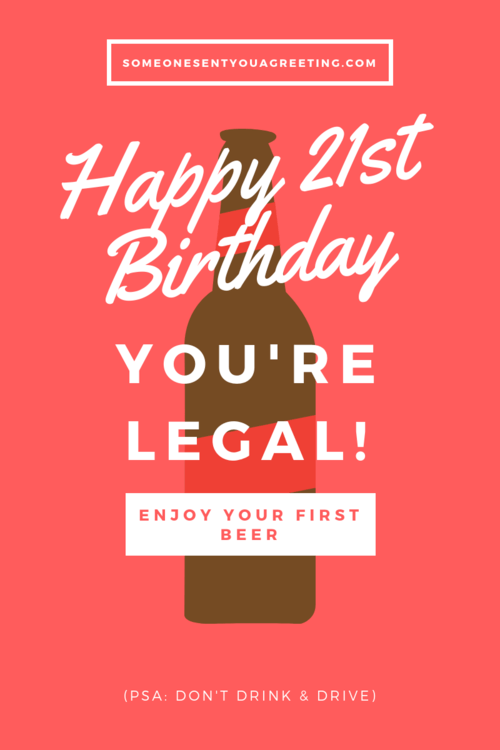 For Daughter
Wish your daughter an amazing 21st birthday and let her know how special she is to you with one of these messages.
To my truly amazing daughter who has the power to achieve her dreams and go further than anyone imagined possible. Happy 21st Birthday
I can't believe you're turning 21. It only seems like yesterday you were my little girl. But I'm so proud of you. Happy Birthday to my baby daughter
You bring me and the whole family such joy. I'm proud to have you as my daughter. Happy 21st Birthday
We treasure you more than words can say and can't wait to watch you take on the world. Happy 21st our special daughter
To our beautiful daughter as she turns 21 – chase your dreams and never give up. You have the ability to achieve whatever you want, and we will always be there to support you. Happy Birthday
On your 21st Birthday I wanted to let you know how proud I am of the amazing woman you've become. You're an inspiration to us all
I was blessed with a wonderful daughter and love you more than word could ever express. Happy 21st Birthday
Happy Birthday my daughter! It seems like 21 years have passed in the blink of an eye. Here's wishing you many more wonderful years
Watching you grow into a strong, independent young woman has been the joy of my life. I'm beyond proud of you. Happy Birthday my amazing daughter
Happy 21st Birthday! Wishing you the best in life as you follow your dreams and go beyond anything we could have imagined for you
For more example messages try out huge choice of daughter birthday wishes.
For Son
Let your son know how proud you are of him as he turns 21 and becomes a man.
Happy 21st Birthday son. Whatever you choose to go on and do with your life we will always be proud of you
To my very special son – you mean more to me than words can express. Happy 21st Birthday
To my son who brings joy and laugher the lives of your family. May your special day be filled with joy and happiness. Happy 21st Birthday!
Happy 21st Birthday to the best son I could have ever imagined
Today is just the beginning of all the amazing things you're going to do with your life. Happy 21st Birthday son
The greatest joy of life has been watching you grow, learn and become the wonderful person that you are today. Happy 21st Birthday!
Happy 21st Birthday son. May all your dreams come true and this be the start of something magical
Wishing you so much love and joy on such a big day. Happy Birthday son
To our one and only son – have a great 21st birthday! Wishing you many wonderful years to come on this day of celebration
Son, we love you just as much as the day you were born. 21 years later and you still bring us more happiness than we could have ever believed. Have a great birthday
For Sister
Congratulate a sister on turning 21 with these loving birthday wishes.
Happy 21st Birthday sister! You're no longer my baby sis and have grown into an outstanding young woman. Have a great day
Happy 21st Birthday! I know we argue a lot but you're my big sister and I still care about you. Have an awesome day, sis
A big happy 21st to my favourite sister! Have a brilliant day
21 Happy Birthday hugs to my big sister. You're getting old!
Happy 21st Birthday little sis. You're all grown up now but that won't stop me looking out for you. Enjoy your special day
Happy 21st Birthday sis! Here's to knowing better, being immature enough to do it anyway, and being good enough not to get caught. May we have many more years of having fun and getting into trouble together
Happy Birthday sister! Wishing you a day of laughter, happiness and love. May you have many more years to come
Happy 21st sis! I hope this day is filled with great memories. You deserve to have all your dreams and wishes come true
For Brother
Use these 21st birthday messages for a brother to show just how important he is in your life.
Happy 21st Birthday bro! Don't party too hard!
I was going to write you a touching message saying how amazing a brother you are.. but then I just decided to buy you a beer instead. Happy 21st Birthday, bro!
Here's to celebrating 21 years of an awesome brother! Happy Birthday
Happy 21st big bro. I'm going to keep reminding you that you're older than me!
I'll be raising my glass to my wonderful brother who turns 21 today! Cheers to you and Happy Birthday!
Happy Birthday brother! Have fun tonight but don't go too wild.. what am
I saying – you only turn 21 once, go mad!
Happy 21st Birthday to the best brother in the world
You've always looked out for me and been there when I've need you most. Thanks for being such a great brother and have a great birthday
Hopefully these messages and quotes will have given you some good ideas of what to say. Use them to wish someone a very happy 21st birthday and show them how special they are in their big day.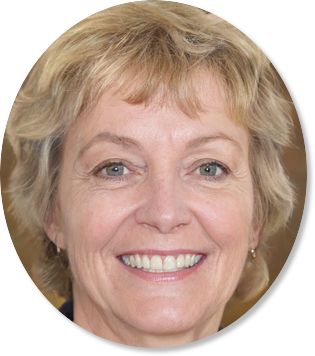 Sally Gibson is the founder of Someone Sent you a Greeting, a holiday/celebration website. Sally's writing work has been mentioned in Woman's World, Yahoo, Women's Health, MSN and more. If you have any questions get in contact with one of the team via the about page.