A slumber party or sleepover is a right of passage for girls. Getting together with their friends, talking about boys, doing their hair and makeup etc.
A pajama party is great fun and the perfect way to make some brilliant memories with friends.
So if you, or your daughter is throwing a pajama party you'll want to send out the best invitations. Which means getting the wording just right.
That might be making sure your party sounds like it's going to be super fun. Including the time and date, location etc.
So try some of these great pajama party invitation wording ideas to help you with getting the best sleepover.
Pajama Party Invitation Wording Ideas
Please join us for:
[Names] Amazing All Night Pajama Party
Bring your best pajamas, pillow and sleeping bag
Please join us for [names] sleepover!
It's pajamas and staying up late!
So bring your best sleeping bag and get ready for a late night
You're invited to [names] slumber party
Look forward to pillow fights, girl talk and more.
It definitely won't be a snoozefest!
You're invited to
[names] "Who Needs Sleep?" Pajama Party
Friday, April 10
Drop Off: 5 PM
Pick Up: 11 AM
[your address]
RSVP to [your name] by April 5
Pizza, pillow fights and no boys!
Join us for a pajama-tastic night!
It's [names] big sleepover and we'd love you to be there!
[name] is having a sleepover!
We're going to have pizza, play some games and stay up late
So don't make plans and save the date!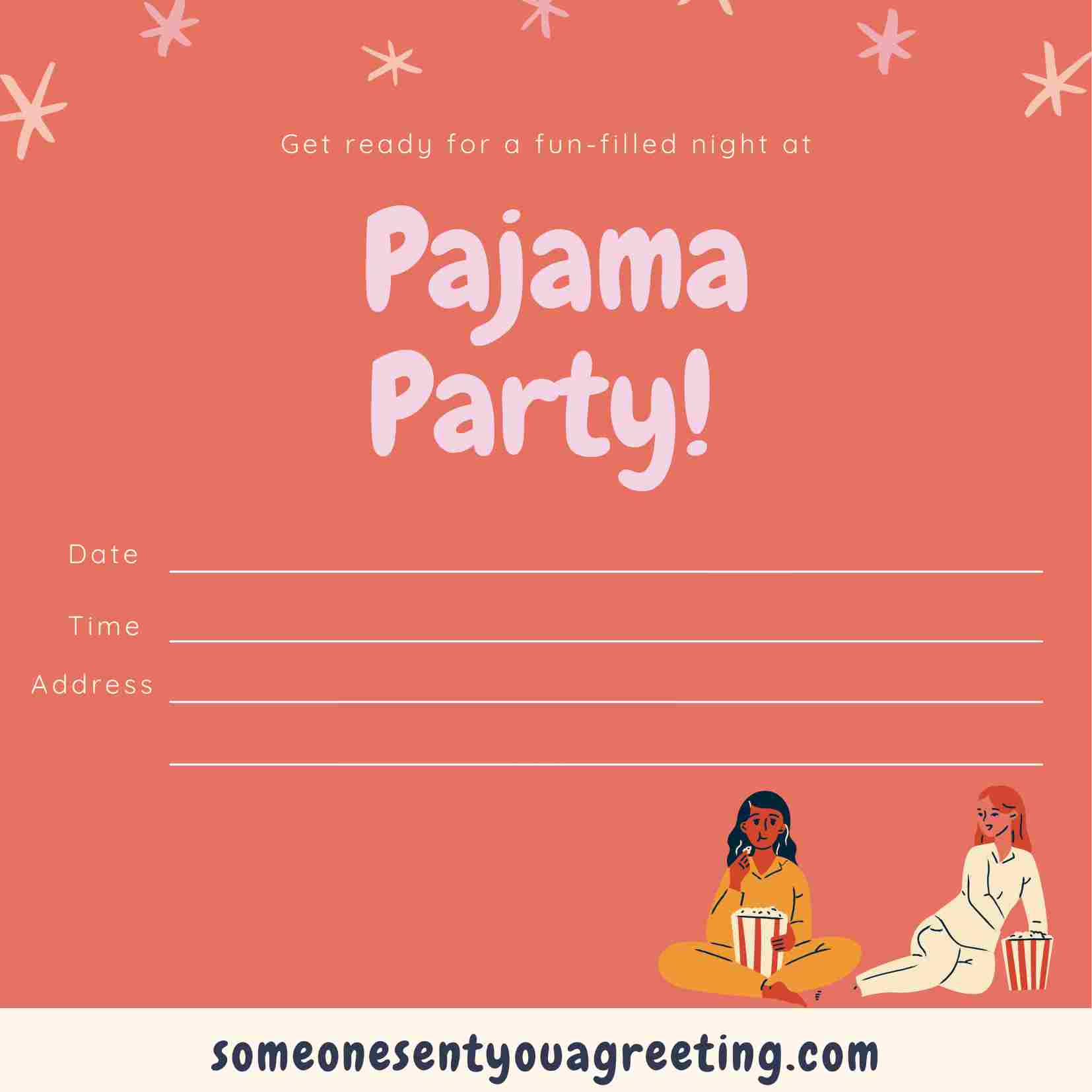 We're going to have so much fun, stay up late and get our nails done
That's what a PJ party is all about!
So join us for [names] pajama party on [date]
You're invited to
[names] Birthday Sleepover
So come on girls, let's stay up late and celebrate [name] turning 13!
Grab those PJ's and get ready for a night of girl talk and pizza.
It's [names] slumber party and you're invited!
Get your sleeping bags, pillows and scary stories ready!
It's going to be the slumber party of the year!
Keep your diary free for:
[date], at [location]
For Adults
Pajama parties can be for adults too. You can enjoy the memories of youth and have a great time without going out with your friends. Try these invites for an adults slumber party.
We're having a girls night in!
pajamas, plenty of wine and definitely no men!
Please keep the date free!
Its Pajamas and Chill time
Come hang out in your jammies with [name] on [date] at [location]
P.S. Don't forget the wine!
You're invited to
'Pajamas & Cocktails'
A combination never tried before but is sure to be a winner!
So bring your PJ's, your pillow and let's gossip
On [date], at [time]
Pack your best PJ's and head to [names] for pizza and snacks, gossip, scary stories and more!
On [date]
Drop off at [time]
Pick up [time]
[name] is turning [age]
So come over for a slumber party
[date]
[time]
Pillows and PJ's not supplied!
Virtual Pajama Party Invite Wording
Join us on Zoom for a virtual pajama party
There's going to be snacks, movies and all in your PJ's
On [date] at [time]
Let's have a party!
Get comfy on FaceTime for the best virtual pajama party ever!
Have your favorite pillow ready
[date] at [time]
You've now got your invitations sorted but you might want to come up with a great name for your pajama party. Try our pajama party names for some ideas and examples.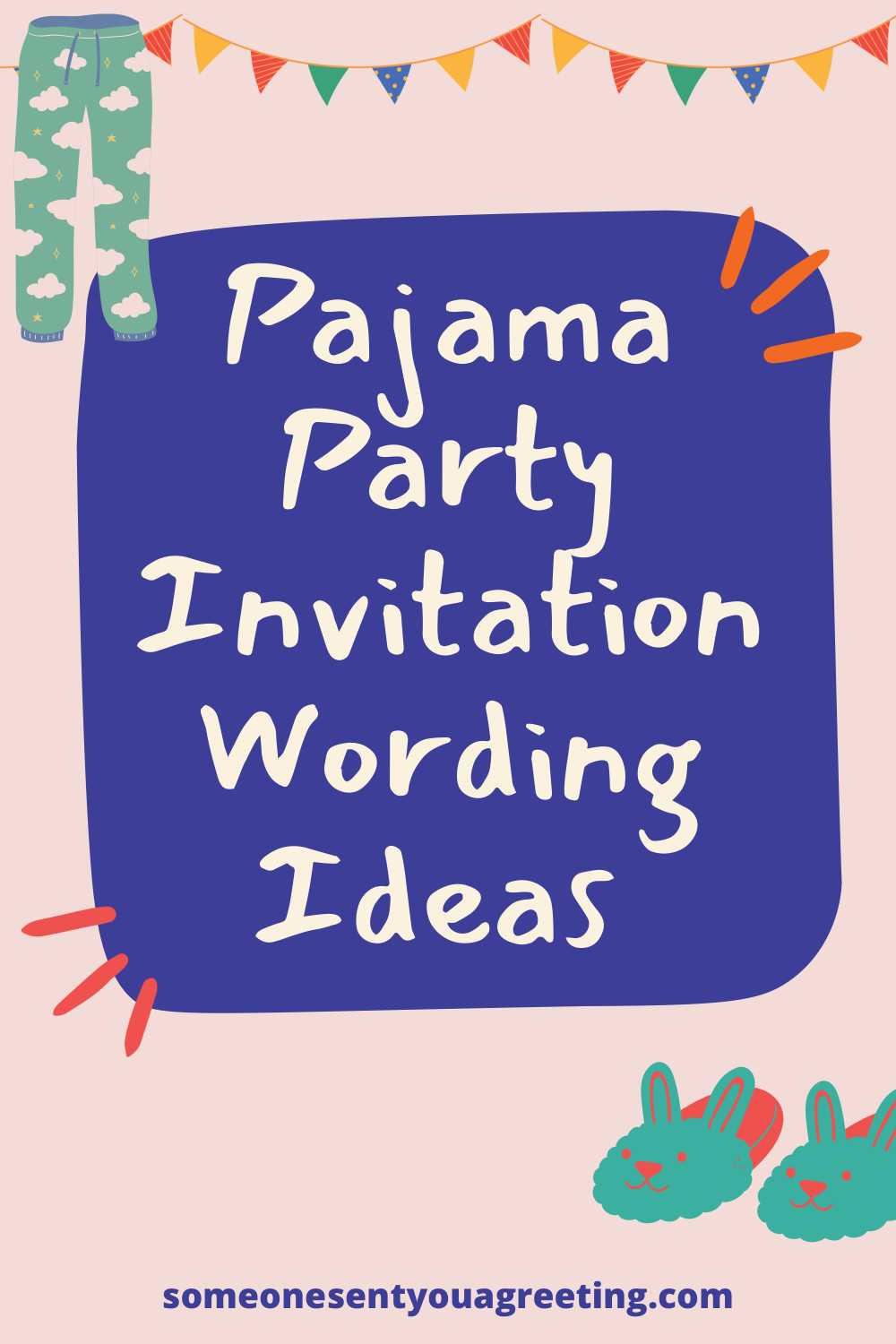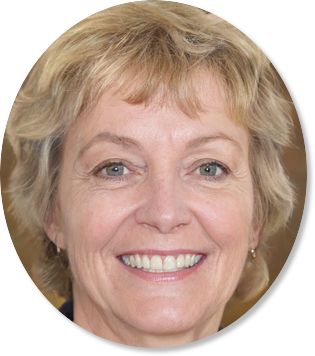 Sally Gibson is the founder of Someone Sent you a Greeting, a holiday/celebration website. Sally's writing work has been mentioned in Woman's World, Yahoo, Women's Health, MSN and more. If you have any questions get in contact with one of the team via the about page.