Being a mom can be tough. Bringing up children is hard work. And moms often put added pressure or unrealistic expectations on themselves.
Combine that with outside pressures of social media, TV, comparing to other mom's, and constantly being told what to do, what the perfect family is, how you should look, etc. it's a wonder anyone chooses to become a mom at all!
But it shows the strength that being a mom requires. And moms ARE strong. They deal with adversity and hardship without complaint. The strength it takes to do all that moms do is amazing.
That strength is something that should be admired. Too often moms are overlooked and undervalued.
We take them for granted. Or if we're a mother ourselves we play down all that we do.
But we shouldn't! We should be celebrating and appreciating how strong being a mom takes. And a great way to do so is looking at some of the most popular and well known quotes about being a mother.
We can use strong mom quotes to show appreciation and gratitude for all our moms do or have done for us.
The strong mom quotes below come from a whole range of different people, including actors, poets, writers and even presidents! Use them to encourage and show your love for the most important and incredible people in our lives – moms!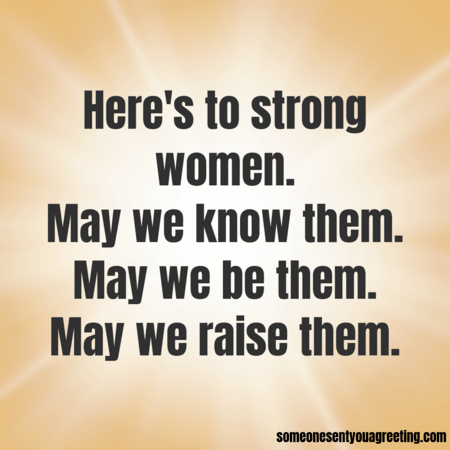 Strong Mom Quotes
"There is no way to be the perfect mother.. but a million ways to be a good one" – Jill Churchill
"We have a secret in our culture, and it's not that birth is painful. It's that women are strong." – Laura Stavoe Harm
"Motherhood is the exquisite inconvenience of being another person's everything."
"Birth takes a woman's deepest fears about herself and shows her that she is stronger than them." – Unknown
"We either make ourselves miserable or we make ourselves strong. The amount of work is the same"
"Sometimes the strength of motherhood is greater than natural laws." – Barbara Kingsolver
"Here's to strong women. May we know them. May we be them. May we raise them."
"Motherhood is the biggest gamble in the world. It is the glorious life force. It's huge and scary – it's an act of infinite optimism." – Gilda Radner
"To all mothers in every circumstance, including those who struggle, I say, 'Be peaceful. Believe in God and yourself. You are doing better than you think you are.'" – Jeffrey R. Holland
"I believe the choice to become a mother is the choice to become one of the greatest spiritual teachers there is." – Oprah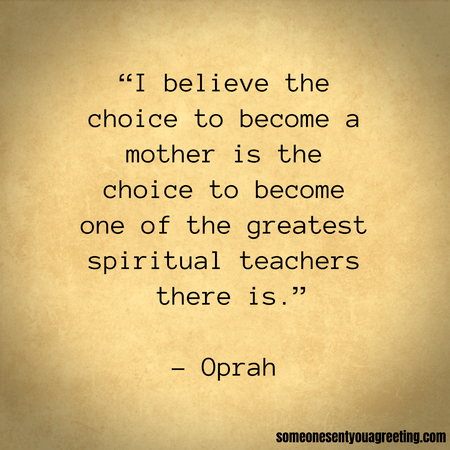 "Whatever else is unsure in this stinking dunghill of a world, a mother's love is not." – James Joyce
"Being a mother is learning about strengths you didn't know you had, and dealing with fears you didn't know existed." – Linda Wooten
"To be a mother you must be strong. Even if you don't feel it, you have to pretend." – Sade Adu
"Women have always been the strong ones of the world. The men are always seeking from women a little pillow to put their heads down on. They are always longing for the mother who held them as infants." – Coco Chanel
"The fastest way to break the cycle of perfectionism and become a fearless mother is to give up the idea of doing it perfectly – indeed to embrace uncertainty and imperfection." – Arianna Huffington
"Because I feel that, in the Heavens above / The angels, whispering to one another, / Can find, among their burning terms of love / None so devotional as that of 'Mother'" – Edgar Allen Poe
"Birth is the epicenter of women's power." – Ani DiFranco
"Motherhood: All love begins and ends there." – Robert Browning
"Life doesn't come with a manual, it comes with a mother."
"Birth is the sudden opening of a window, through which you look out upon a stupendous prospect. For what has happened? A miracle. You have exchanged nothing for the possibility of everything." – William Macneile Dixon
"A mother is the truest friend we have, when trials heavy and sudden fall upon us; when adversity takes the place of prosperity; when friends desert us; when trouble thickens around us, still will she cling to us, and endeavor by her kind precepts and counsels to dissipate the clouds of darkness, and cause peace to return to our hearts." – Washington Irving
"Giving birth and being born brings us into the essence of creation, where the human spirit is courageous and bold and the body, a miracle of wisdom." – Harriette Hartigan
"If every mother in the United States could wrap her mind around her true value as a woman and mother, her life would never be the same. We would wake up every morning excited for the day rather than feeling as though we'd been hit by a truck during the night. We would talk differently to our kids, fret less about our husbands' annoying habits, and speak with greater tenderness and clarity. We would find more contentment in our relationships, let mean remarks roll off our backs, and leave work feeling confident in the job we performed." – Meg Meeker Md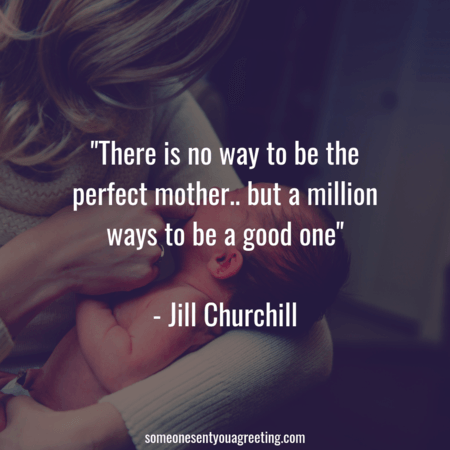 Short Strong Mom Quotes
These are some quick and short quotes that sum up the strength it takes to be a mom.
"Being a mom has made me so tired. And so happy." – Tina Fey
"Birth is a mystery. Words are not enough." – Marie O'Connor
"Being a parent, your life gets bigger and more interesting than it was before." – Lucy Liu
"Birthing is the most profound initiation to spirituality a woman can have." – Robin Lim
"There is such a special sweetness in being able to participate in creation." – Pamela S. Nadav
"All that I am or ever hope to be, I owe to my angel mother." – Abraham Lincoln
"The best place to cry is on a mother's arms." – Jodi Picoult
"Never undermine yourself because you are 'just' a house mom." – Tracey Taylor
"Being a mother has been the most challenging and the most rewarding position I will ever hold." – Cathy Shaffer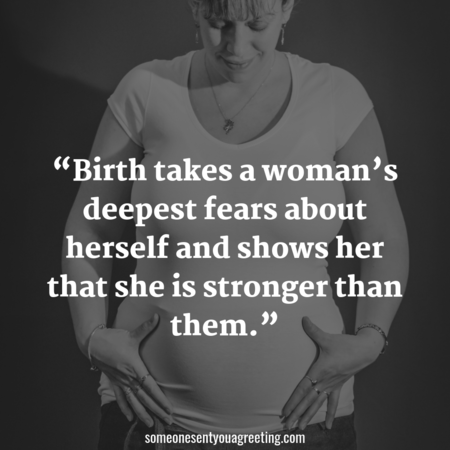 Famous Strong Mom Quotes
These quotes come from some of the most famous people and talk about how much strength they have taken or seen in being a mother.
"When you are a mother, you are never really alone in your thoughts. A mother always has to think twice, once for herself and once for her child." – Sophia Loren
"That strong mother doesn't tell her cub, 'Son, stay weak so the wolves can get you.' She says, 'Toughen up, this is reality we are living in.'" – Lauryn Hill
"Ultimately, as long as my kid is all right, everything is fine. I think motherhood puts everything into perspective, I really do." – Kiera Knightley
"A mother is not a person to lean on, but a person to make leaning unnecessary." – Dorothy Canfield Fisher
"Motherhood is more awesome than I ever thought it could be and harder than I ever would have imagined." – Sarah Williams
"Mama was my greatest teacher, a teacher of compassion, love and fearlessness. If love is sweet as a flower, then my mother is that sweet flower of love." – Stevie Wonder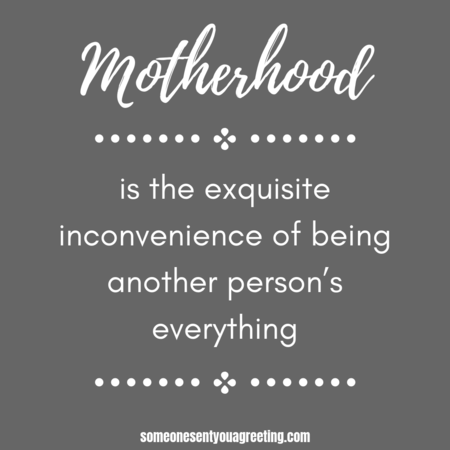 Strong Being a Mom Quotes
Being a mother requires huge strength and resilience. The quotes below reflect that and explain it in the most appropriate way.
"Having kids – the responsibility of rearing good, kind, ethical, responsible human beings – is the biggest job anyone can embark on." – Maria Shriver
"It is not until you become a mother that your judgment slowly turns to compassion and understanding." – Erma Bombeck
"I think every working mom probably feels the same thing: You go through big chunks of time where you're just thinking, 'This is impossible – oh, this is impossible.' And then you just keep going and keep going, and you sort of do the impossible." – Tina Fey
"Becoming a mother has helped make me a tougher, stronger writer." – Jessica Hagedorn
"Whether your pregnancy was meticulously planned, medically coaxed, or happened by surprise, one thing is certain – your life will never be the same." – Catherine Jones
"Babies are bits of star-dust blown from the hand of God. Lucky the woman who knows the pangs of birth for she has held a star." – Larry Barretto
"In giving birth to our babies, we may find that we give birth to new possibilities within ourselves." – Myla and Jon Kabat-Zinn
"Grown don't mean nothing to a mother. A child is a child. They get bigger, older, but grown. In my heart it don't mean a thing." – Toni Morrison
"Not only am I a fighter, but I'm a survivor. I think being a mother really plays into that." – Willow Cross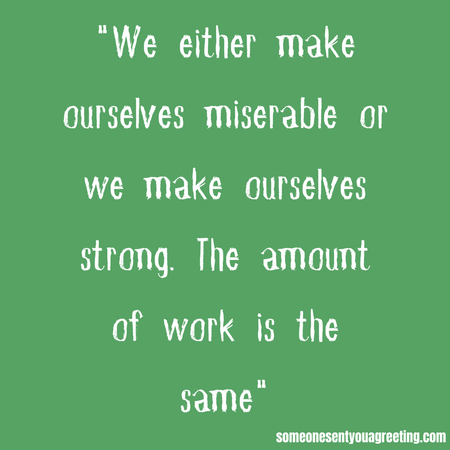 Strong Mom Quotes from Daughter
If you're a daughter you may want to let your mom know just how much you admire her strength and all she's done for you as a mother. If so then use these quotes to show you know how much she's sacrificed and the strength it took to be your mom.
"Most people's mothers are the most influential person in their life. But my mother survived the camps, and she was very strong. She made me strong, but she wanted me to be strong. That's more important." – Diane von Furstenberg
"My mother had handed down respect for the possibilities – and the will to grasp them." – Alice Walker
"To describe my mother would be to write about a hurricane in its perfect power. Or the climbing, falling colors of a rainbow." – Maya Angelou
"Seeing my mother become very strong and very independent had a huge impact on me." – Missy Elliott
"My mother . . . she is beautiful, softened at the edges and tempered with a spine of steel. I want to grow old and be like her." – Jodi Picoult
"My mother always taught us that if people don't agree with you, the important thing is to listen to them. But if you've listened to them carefully and you still think that you're right, then you must have the courage of your convictions." – Jane Goodall
"My mother has always been my emotional barometer and my guidance. I was lucky enough to get to have one woman who truly helped me through everything." – Emma Stone
"I love my mother as trees loves water and sunshine. She helps me grow, prosper, and reach great heights." – Terry Guillemets
"A mother's arms are more comforting than anyone else's." -Princess Diana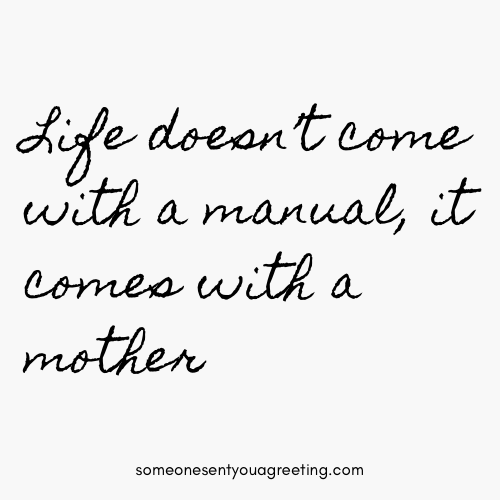 Strong Mom Quotes from Son
Sons probably show their appreciation for their moms less than anyone else. Fix that with one of these strong mother quotes from famous sons.
"I realized when you look at your mother, you are looking at the purest love you will ever know." – Mitch Albom
"My mother was the one constant in my life. When I think about my mom raising me alone when she was 20, and working and paying the bills, and, you know, trying to pursue your own dreams, I think is a feat that is unmatched." – President Barack Obama
"I was raised by a single mother who made a way for me. . . . so I would have food on the table. But she taught me as I walked her to the subway that life is about not where you start, but where you're going. That's family values." – Al Sharpton
"I believe in the strength and intelligence and sensitivity of women. My mother, my sisters [they] are strong. My mum is a strong woman and I love her for it." – Tom Hiddleston
Strong Single Mom Quotes
Dealing with children on your own is incredibly difficult. But many mothers have to face raising a family all by themselves. That's why when a single mother has the strength to look after her her kids all alone it is so inspiring. The following quotes talk about being a single mother, the realities and the strength, love and determination it takes.
"Being a single parent is not a life full of struggles, but a journey for the strong" – Meg Lowrey
"Being a single parent is twice the work, twice the stress and twice the tears but also twice the hugs, twice the love and twice the pride" – Unknown
"A single mom tries when things are hard. She never gives up. She believes in her family, even when things are tough. She knows that above all things, a mother's love is more than enough" – Deniece Williams
"Did you hear? Superheroes are real. They are called single moms" – Unknown
"Remember that a single mom is just like any other mom and that our number one priority is still our kids. Any parent does whatever it takes for their kids and a single mother is no different" – Paula Miranda
"A single mother has a backbone made of steel and a heart made of gold" – Unknown
"I am prouder of my years as a single mother than of any other part of my life" – J.K. Rowling
"I didn't plan on being a single mom, but you have to deal with the cards you are dealt the best way you can" – Tichina Arnold
"As a single mum you'll discover inner strengths and capabilities you never knew you had" – Emma-Louise Smith
"I'm not really single. I mean, I am, but I have a son. Being a single mother is different from being a single woman" – Kate Hudson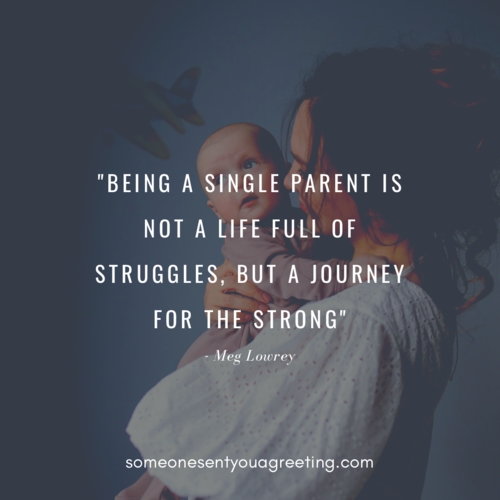 We hope you've found some inspiration from these strong mom quotes. Remember that the strength of mothers may not be so obvious or loud, but it's an inner steeliness and determination that shouldn't be underestimated or overlooked. Basically – moms rock!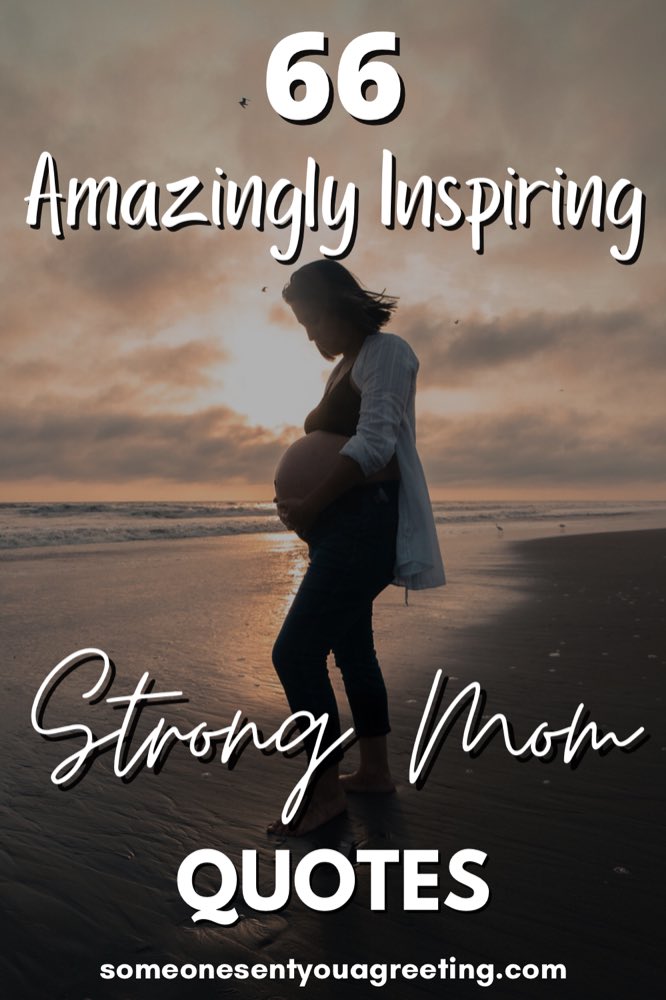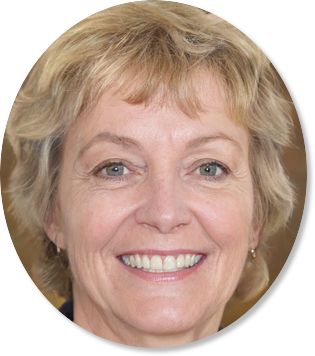 Sally Gibson is the founder of Someone Sent you a Greeting, a holiday/celebration website. Sally's writing work has been mentioned in Woman's World, Yahoo, Women's Health, MSN and more. If you have any questions get in contact with one of the team via the about page.