Are you not sure how to say Happy Birthday Mom? Do you want some examples and inspiration of heartfelt birthday wishes and greetings? Then you've come to the right place.
We understand that saying or writing something touching as a birthday message for your mom can be tricky. The relationship we have with our mom's is like no other.
And when the time comes, saying "Happy Birthday Mom" can be far more emotional and moving than you might expect. It may seem like a fairly normal occurrence – we wish people Happy Birthday all the time.
But when it's your own mom it can become extra special. This is the woman who gave birth to, looked after, is your source of strength and loved you. There is almost no one more important in the world than your mom.
So birthday greetings for a mom can be a lot of pressure. You want them to be special and meaningful, expressing the deep feelings you have. But as long as you speak from the heart and your words are genuine then you shouldn't worry. Try your best to express exactly what you feel and your message will be appreciated for the warmth as love it shows.
So use the birthday messages below to let her know just how much you care and say thank you mom for all she has done.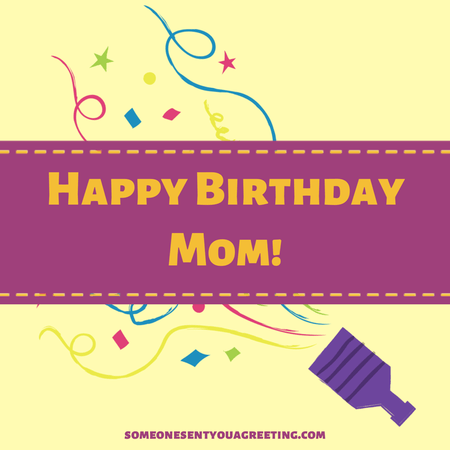 Happy Birthday Mom Quotes and Wishes
You can use these birthday quotes either in a card, on something like Facebook or just to say in person to your mom.
Happy Birthday to the most amazing mom in the world. Have a great day
Enjoy your day mom. You've earned it looking after me!
Happy Birthday mom and have a wonderful day
Happy Birthday to the woman who raised me, looked after me and helped make all my impossible dreams become reality. Thank you mom and have a brilliant day
Big hugs and kisses on your birthday, mom!
Your one in a million mom. Happy Birthday!
I hope you know how much I love you mom and hope you have a special birthday
Hoping you always remember today as a truly amazing birthday. Enjoy mom!
Happy Birthday mom. I hope your day is filled with love and warmth surrounded by friends and family
Dear mom, I was the luckiest person in the world to get a mom like you. Happy birthday
The definition of a perfect mother: you! Thanks for being perfect, and have a wonderful birthday
To my idol, role model and hero. Mom, have a fantastic birthday
The more birthdays you have, the more beautiful you get. Have a great birthday, Mother
Wishing you the happiest of birthdays mom. It's all about you today!
I hope all your birthday wishes come true today mom.
Have an amazing birthday mom! Let your hair down and have a great time.
Have a super Birthday mom! Enjoy all the fuss and attention, you deserve it
I love you from the bottom of my heart and appreciate everything you do. Have a truly wonderful birthday mom.
Have a super birthday, Mom! You give more than I could ever deserve
You are my source of wisdom and love. I am nothing without you, Mom. Happy Birthday!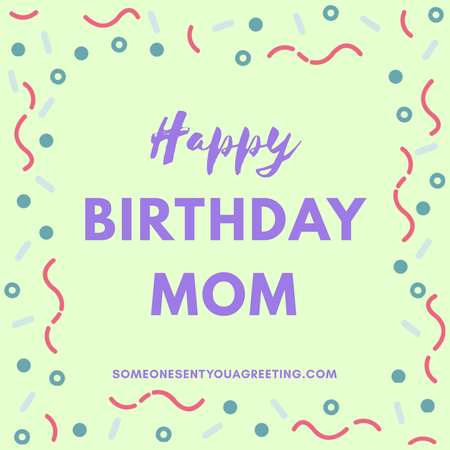 Funny Birthday Wishes for Mom
Birthdays are meant to be fun, right? So why not celebrate with a funny message. Give her a laugh, maybe poke fun at her or share an inside joke between the two of you.
Most moms give birth to a child. Except my mom, she gave birth to a legend. Happy Birthday!
Happy birthday to someone me who is smart, talented, pretty and fabulous! (I love that we're so much alike!)
Mom, you made me who I am. Whether that's a good bad thing is a matter of opinion! Happy Birthday
I know you're getting older every year Mom but think on the bright side, at least you'll always be younger than Dad! It's good to celebrate the little victories! Happy Birthday
Happy birthday to a mom who still looks good enough to have creepy men ask us if we're sisters
I find it strange we celebrate you on the anniversary of a day your mom did all the work. Happy birthday mom
Mom, no matter what life throws at you at least you don't have ugly children! Happy Birthday
We have the perfect mother and daughter relationship. You're my mother and I'm perfect! Happy birthday mom
Thank you for the love, hugs and great genes! Happy birthday
Happy birthday mom! Now that I'm older I want to thank you for never leaving me in a shopping cart and running away. I know it must have been tempting
Mom, you're the baddest butch I know! (don't worry, that's a good thing) happy birthday
Happy birthday to a mother who is smart, good looking and funny. Love your daughter, who you clearly passed those traits onto
Being your least disappointing child should be a present enough! Have a great birthday, mom
Mom, thanks for providing me with never ending love.. just like your voice mail! Happy birthday
I smile because you're my mother.. I laugh because there's nothing you can do about it!
Happy Birthday Mom Wishes from Daughter
I know all the sacrifices you made to make my dreams come true. I love you so much mom. Happy Birthday
I was lucky to get such an incredible mom like you. Have an awesome birthday
I know I don't show or say it much but I appreciate all you've done for me. I couldn't have asked for a better mom. Happy Birthday
You've had such an amazing influence on my life and continue to do so. Thank you for everything and have a great birthday
To my hero and the person I've looked up to all my life – mom, I love you and hope you have a brilliant birthday
To the woman who held our family together and showered us with love – Happy Birthday! We love you mom
When we fell you picked us up. When we cried you comforted us. When everything felt like it was going wrong you made it right. Thank you for being the most amazing mom. Happy Birthday from your forever grateful children
My whole life you have always been there for me. There will never be enough words to convey how deeply grateful I am that I have a mom as wonderful as you, but I can start with "I love you so much".
I don't express my gratitude enough for all you've done mom. Thank you for everything and happy birthday!
As the years go by your love only seems to grow stronger. I don't know what I'd do without you. Happy Birthday mom
I am what I am because of you. You're an inspirational mother, and I cherish you so much. Have a special and joy filled birthday mom
Happy Birthday Mom Wishes from Son
As a son I know I was hard work and a nuisance but I appreciate everything you did for me. Happy Birthday to an incredible mom
Sons aren't known for telling their moms how amazing they are, but I'm going to break tradition on your birthday. Mom – you're incredible. Have a fantastic birthday
Mom, it doesn't matter how old I get, you're still the one I turn to when I need help. Happy Birthday and have an amazing day.
I never knew I could love someone as much as you mom. Happy Birthday
Nothing means more to me than to see your smiling face on your birthday. I hope you spend every birthday surrounded by those who love you most. Happy Birthday!
We've spent so much time arguing you probably don't realise how much you mean to me. I can't think of anyone as important to me as you mom. I hope your birthday is as special as you make me feel
It's hard to take credit for any of the successes I have in life. As hard as I have worked to become the best I can be, you worked even harder to help me reach my dreams. Thank you and Happy Birthday, mom!
Words can't describe how important you've been to me. I can't imagine life without you. Happy Birthday mom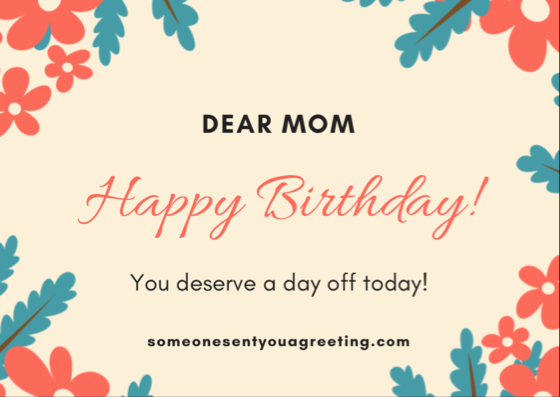 Long Distance Birthday Messages for Mom
We all lead such busy lives it's sometimes difficult to be with our moms on their Birthday. So if you're a long distance from your mom as she celebrates send a message saying you wish you could be with her and hope she has a great day.
Even though we're miles apart but I hope you know how much I love you. Hoping you have a great birthday, mom
I'm so sorry I couldn't make it for your birthday mom. I'll be there in spirit and will see you soon. Happy Birthday
I'm not with you but I'm sending so much love your way! Happy Birthday mom
I can't be there today but I'll be raising a glass in your honour. Maybe more than one if I'm feeling cheeky! Cheers and Happy birthday mom
They really need to hurry up and invent teleportation. That way I'll never have to miss your birthday again
My heart has no idea how far you're away today because I'm always carrying you in it. Love you mom!
Sending big hugs and wishes even though we're so far apart. Have an awesome day
Hoping you have a fantastic birthday even if I'm not there. I know it'll be hard but try to have fun without me
Even though we're taking a rain check on celebrating together, I'm still sending you the brightest, happiest thoughts for an amazing birthday!
Another year older mom but you still look incredible! I don't have to be in person to know THAT is true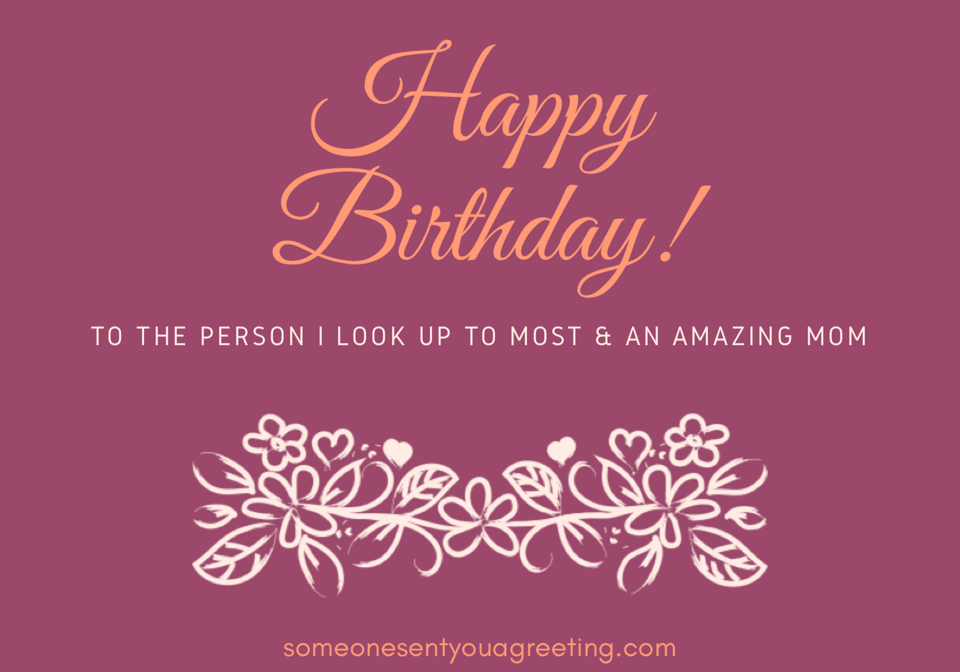 Wishes for a Mom in Difficult Times
Unfortunately tough times and difficult situations don't stop for birthdays.
So if your mom is going through a rough spell, be that illness, family problems or something else then use these birthday messages to show you're right there for her.
I know things are tough now but don't lose hope mom. Things will get better and there are brighter days ahead. Happy Birthday
No matter what happens we'll be there for you through thick and thin. Happy birthday mom
I know how much of a fighter you are mom, and how you'll never give in. It won't be easy but by your next birthday I'm sure we'll be celebrating more than ever. Happy birthday and stay strong
When these hard times pass we'll be able to look back and smile, knowing you made it through. Happy birthday dearest mother
Your courage and determination are inspiring to us all. You're amazing mom, happy birthday
I know you're suffering but it won't be in vain. Soon things will be back to normal and we can celebrate properly. Happy birthday
Just hold on a little longer and things will improve, I promise. I love you mom, happy birthday
I'm constantly thinking of you mom, and hope you know how much I care. If you need anything, never be afraid to ask. Happy birthday
If I could make all this go away mom, I would. But with a little time I guarantee things will look better. Stay strong. Happy birthday
You can overcome anything mom. You've shown your immense Trent that and desire and that passion will get you thorough this. Have a great birthday
Birthday Wishes for a Mother Who Passed Away
Use these birthday wishes to remember a mother who has sadly passed away, and celebrate her life.
I miss you so much mom. Not a day goes by when I don't think of you, even more so today. I know you're up there looking down on us, so happy birthday mom. I love you
Dear mom in heaven – we miss you more than words can say. I know we'll see you again, though. Until then, rest in peace mom, and happy birthday
Even though I miss you so much it hurts I'm not going to cry. Instead I'm going to remember the good times, your amazing spirit, and your kind heart. Happy birthday to my amazing mom
Every day, even though you're not here, you inspire me. I want to make your proud mom, and be just like you. I hope you're keeping an eye on me and smiling. Happy birthday
On your birthday I say a prayer to remember you mom. No one could ever forget your presence and warm spirit. It remains with me, and everyone, forever, and helps guide us as we try to live without you. Happy birthday mom, we miss you
Each year without you I miss you more and more. I hope I'm doing you proud and we'll be reunited again some day. Happy birthday mom
If I could bring you back, I would, but God had other plans for you. We were blessed to have had you though. Rest well, mom
The pain will never pass but thankfully the memories remain. Your birthdays were always so much fun and I miss celebrating with you more than I can say. Rest in peace mama
Happy Birthday Mom Images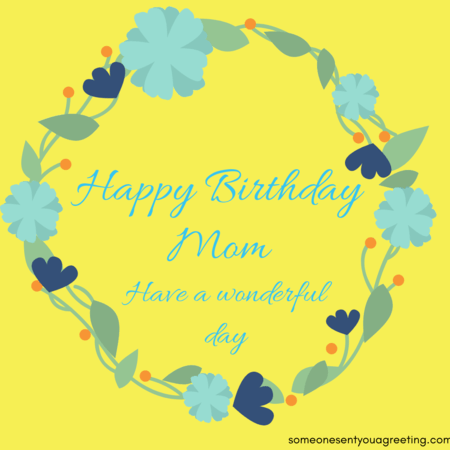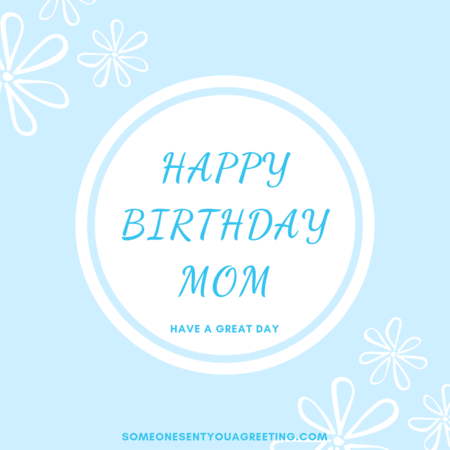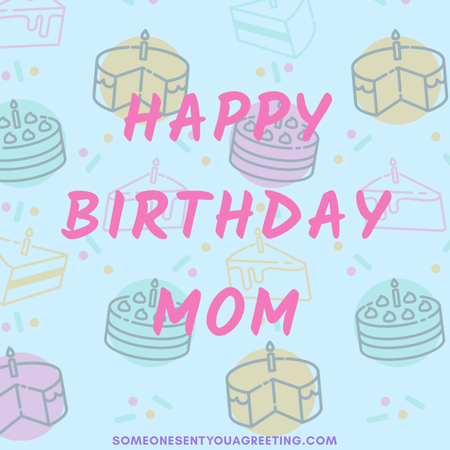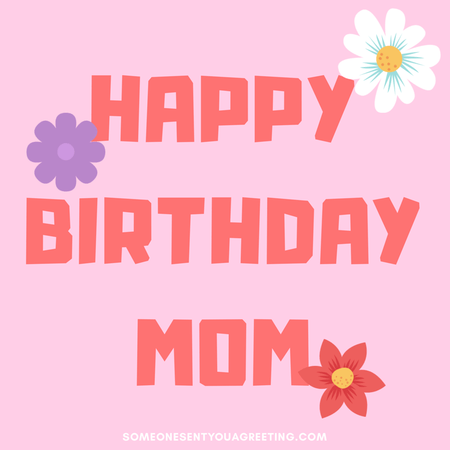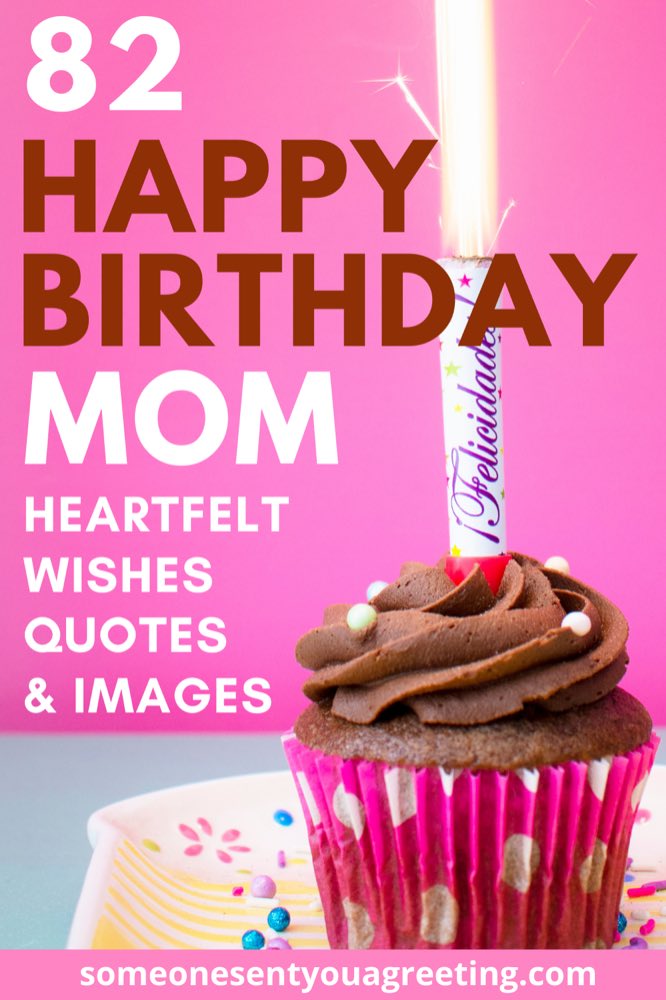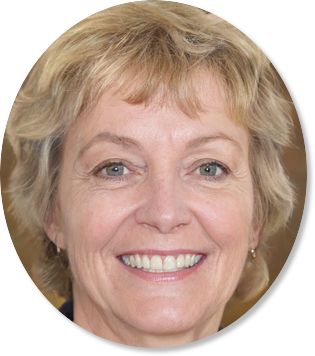 Sally Gibson is the founder of Someone Sent you a Greeting, a holiday/celebration website. Sally's writing work has been mentioned in Woman's World, Yahoo, Women's Health, MSN and more. If you have any questions get in contact with one of the team via the about page.