When you are invited into someone's home they are granting you a real honor. It could be for something as short as dinner one night or it could be as a guest to stay over.
Whatever it is the gesture of opening their home to you is a big one. And that means you should say thank you for your hospitality to show how much you appreciate their generosity.
But you want to make sure your thank you matches their kindness and how much they went out of their way for you. Your message should come from the heart and demonstrate your genuine thanks for their efforts.
So use these messages to say thank you for your hospitality and generosity and let them know how much you treasure the fact they they went out of their way for you.
How Do You Say Thank You For Hospitality?
Use these messages and wording ideas to put in a thank you note for good hospitality or to say in person.
Thank you so much for opening your home to us and the amazing hospitality we were shown. We understand how much of an imposition it was and yet you treated us with warmth and kindness throughout our stay. We are so grateful and can't thank you enough.
Thank you for being such an amazing host. You went above and beyond to make us feel welcome and relaxed. Your dedication to providing the best experience is inspiring and we left with smiles on our faces after what can only be described as a truly brilliant time. Thank you again.
I am overwhelmed by just how much time and effort you put into making me feel truly welcome. Your hospitality and the warm reception I received made my visit an absolute dream. I can't express my gratitude enough and just wanted to say thank you for all you did.
I had a great time at your party last weekend and wanted to thank you for both inviting me and hosting such a fantastic get together. It was just a wonderful night with the best people and so much fun. Thank you for being an superb host and the amazing hospitality you showed everyone.
We had a wonderful time as your guest over the last week. It was obvious the sacrifices you made and how much work had gone into making us feel at home. We are honored to have been welcomed into your home and appreciate it more than we can say. If you ever need the same from us don't hesitate to ask.
Thank you for inviting us to dinner last night. It was a lovely evening with great food and fantastic company. Your hospitality is unmatched and if you're ever having any more dinner parties we would love to be included! Thank you again for a wonderful evening.
I couldn't have dreamed of receiving a better reception than the one I did when staying with you. I was treated with such warmth and kindness it was like I was a member of the family! I feel very lucky and am extremely grateful – thank you for the incredible hospitality.
Staying with you was an absolute joy! We wanted to say thank you but it doesn't feel like enough after all you did. You really put yourself out to be the best host and it showed. Thank you and congratulations on your hospitality.
You accommodated us with love and care, thinking of everyone but yourself. The hospitality we felt was truly outstanding and made the entire time we were with you unbeatable. Thank you for a wonderful time and how much you put into making sure we felt comfortable.
I won't forget the exceptional hospitality that me and my family experienced with you. We will remember it for a long time to come as it stood out and left a real mark on us. Thank you for those great memories.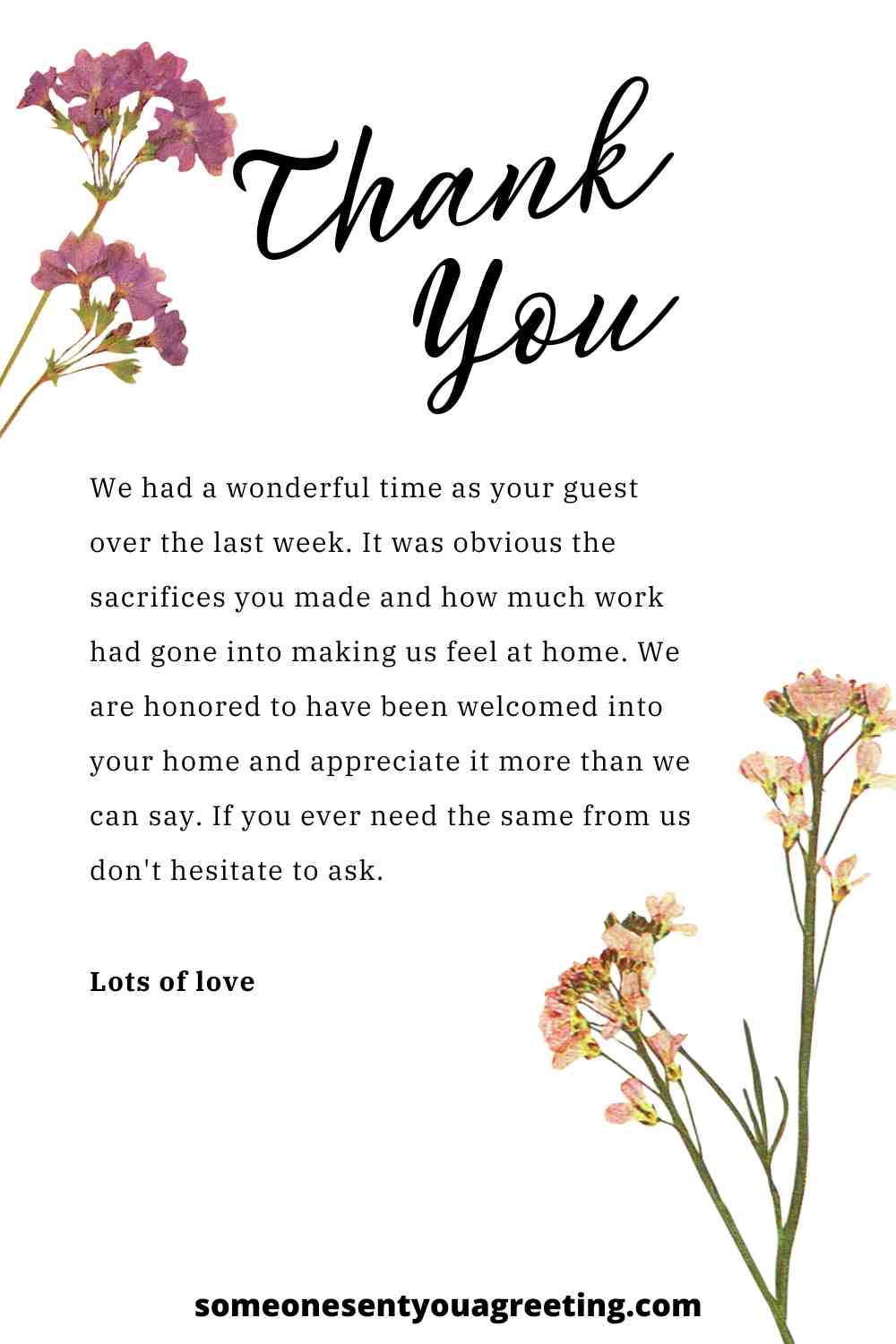 Thank You For Your Hospitality Messages
I just wanted to offer my thanks for your hospitality. It touched my heart to be so well looked after. Thank you.
I was delighted to be invited to yours and then to experience such fantastic hospitality. Thank you for everything you did.
I enjoyed every second of my stay with you. Thank you for making me so comfortable.
Your party was fabulous and such a lot of fun. Thank you for inviting me and being such a top host.
Many thanks for your generous welcome and hospitality. It was all I could have hoped for and more.
I can't say how much gratitude I feel for your gracious welcome. You showed me such hospitality and I appreciate it so much.
We were blessed to receive a kind and warm reception from you. Thank you, it really meant a lot to us.
I appreciate the impressive hospitality you offered me and wanted to let you know how much of an impact it left on me. Thank you.
Your thoughtfulness and hospitality made my stay absolutely first-rate. You are a credit to hosting.
Huge thanks for the friendly and generous welcome we had. It was a great start to a lovely stay with wonderful hospitality throughout.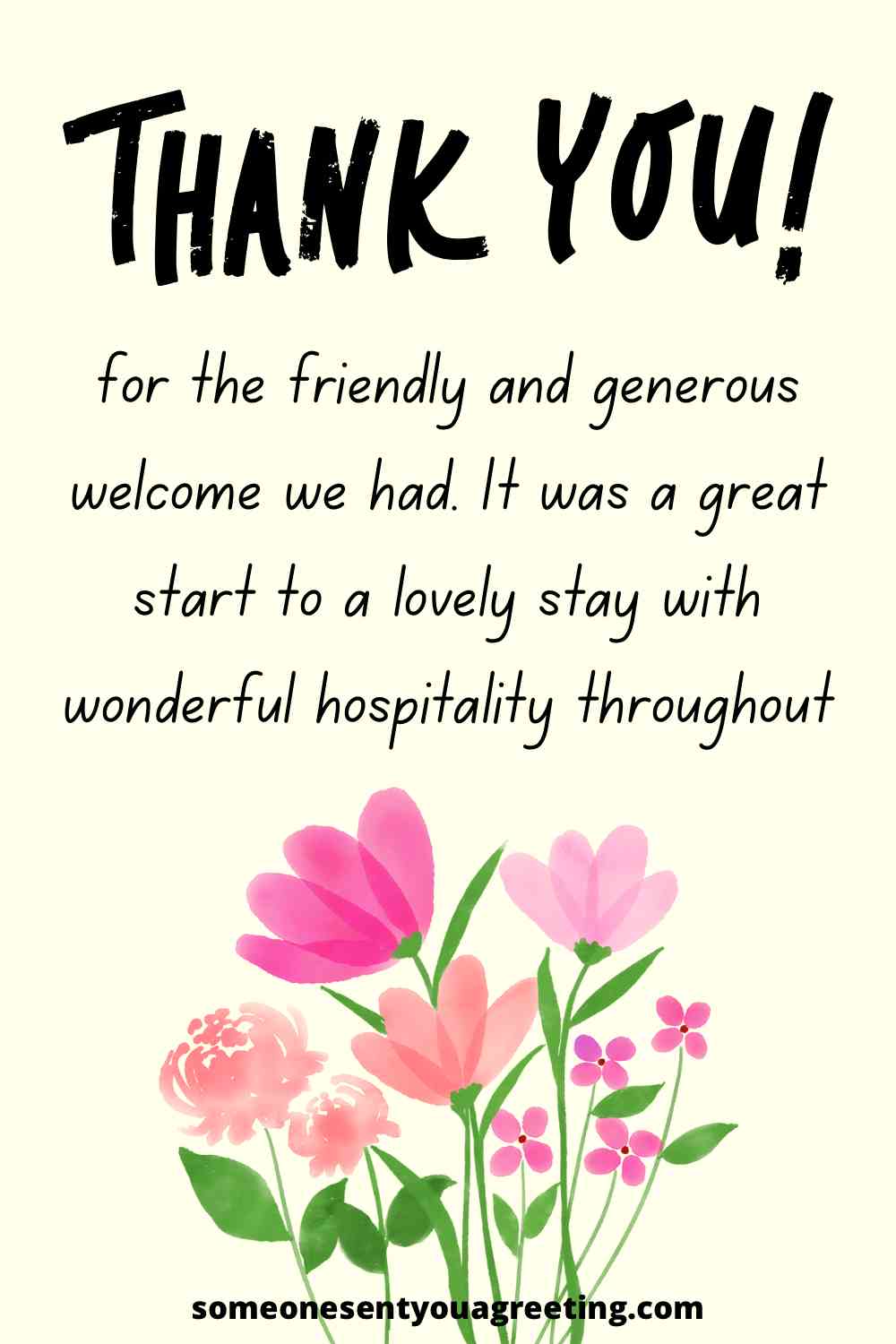 Funny Thank You Notes for Hospitality
Thank you for your hospitality. I know it's customary for the guest to take the floor but I just thought your bed looked comfier… and it was! I hope the floor wasn't too hard.
Did I ever thank you for your amazing hospitality? Just in case I forgot I'm sending this card to stroke your ego some more!
Thank you for being such a great host. I hope 2 months wasn't overstaying my welcome!
This isn't a thank-you card, it's a hug with a fold in it. Thanks for your generous hospitality!
Your hospitality was so good it was like being looked after by my mom!
Your generosity and fantastic hospitality is only exceeded by your good looks! Thank you.
You make me want to say thank you in other languages, and I can barely speak English.
Message to a Friend Thanking Them for their Hospitality
If a friend has provided you with some brilliant hospitality then offer them your thanks with these messages.
I am so grateful to have a friend who shows kindness like you. Not only did you welcome me into your home but I received the most hospitable stay I could have hoped for. Thank you for being such a wonderful friend.
As we've known each for years I shouldn't have been surprised by your hospitality but it still went well beyond what I was expecting. Thanks pal for making me so welcome.
I always feel part of the family when I stay at your place. You're like a brother to me so it's not a huge shock but I still appreciate everything you do.
You are always there for me no matter what. This time it was being the perfect host when I needed it. Thank you, my friend.
Here's to your fantastic hospitality and the warmth you always extend to me. I guess that's just one of the perks of being your friend! Thanks again.
Whenever I stay over at yours it's always the most hospitable time ever. I'm treated like a king and love it! Thank you, it's amazing.
Thank you buddy for not only opening your home to me but being so nice about it! It was a massive imposition but you didn't flinch and just made sure I was properly looked after. I'm really grateful, thank you.
To my best friend – thank you for showing me a hospitality and understanding only a true friend could. You're awesome!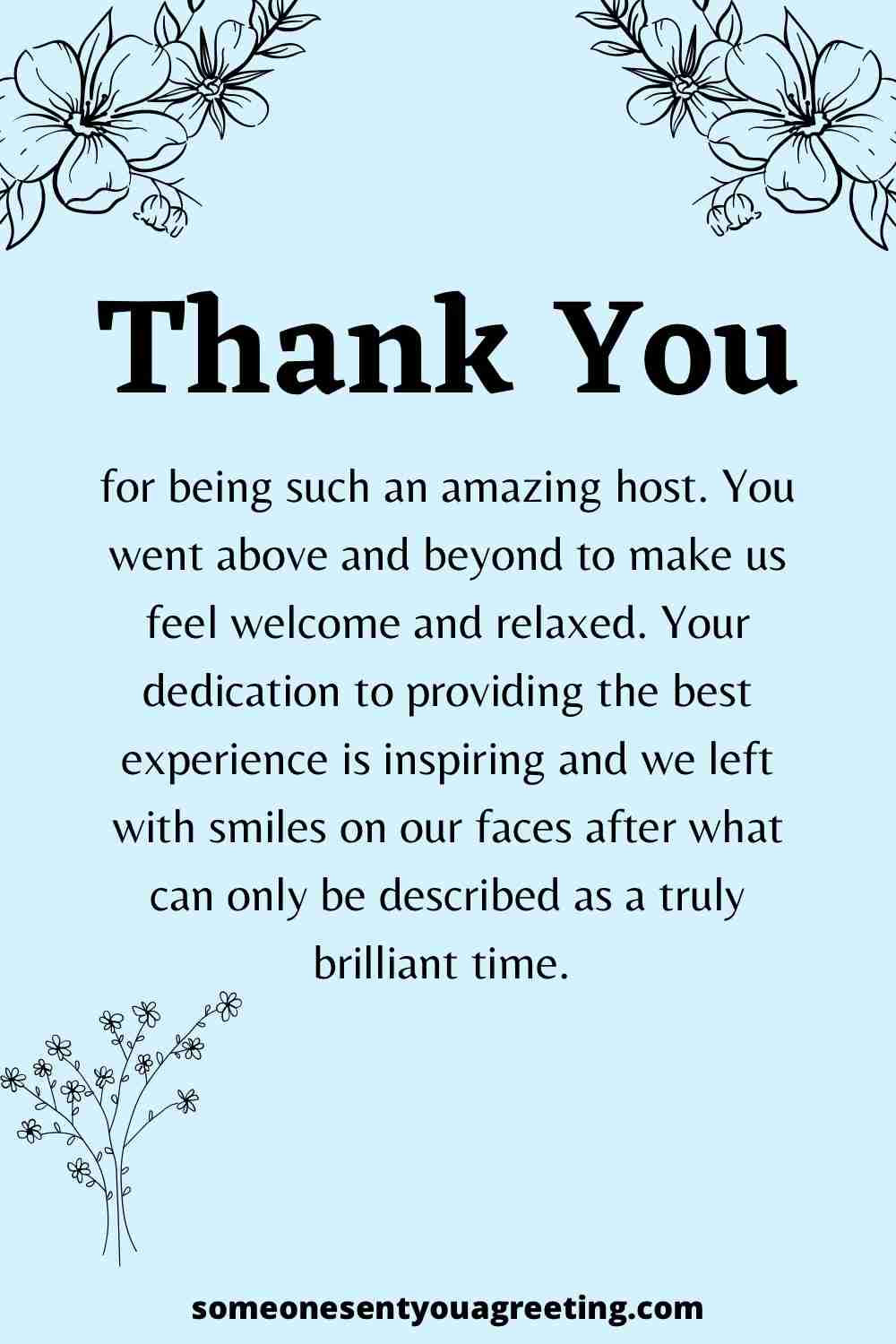 Thank You Note for AirBnB Host Hospitality
Leave a review or say thank you to your AirBNB host with these hospitality messages.
Thank you for making your house so appealing to us when we stayed. It was immaculately clean and such a warm environment to stay in. Thank you very much.
We found a house that was perfect. There wasn't a single detail that was overlooked and it blew us away. You make an outstanding host – thank you!
You were a fantastic host who respected all our needs and never caused any problems. We thank you for your hospitality.
Congratulations on your amazing home and thank you for opening up to us. We enjoyed our stay and the warm welcome you put on as well as the the small touches that made it extra special.
We had a lovely stay in your home and enjoyed the way you had left everything for us. You are a credit to AirBNB and I will recommend staying at your place to friends and family.
Many thanks for letting us stay in your apartment and for making it very welcoming when we arrived. It was spotless, smelt lovely and we felt at home straight away.
Our thanks to you for a brilliant stay at your home. We have no complaints whatsoever and can only praise you for being a top host.
Thank you to our AirBNB host. Your apartment was a dream to stay in and we appreciate you meaning it available to us.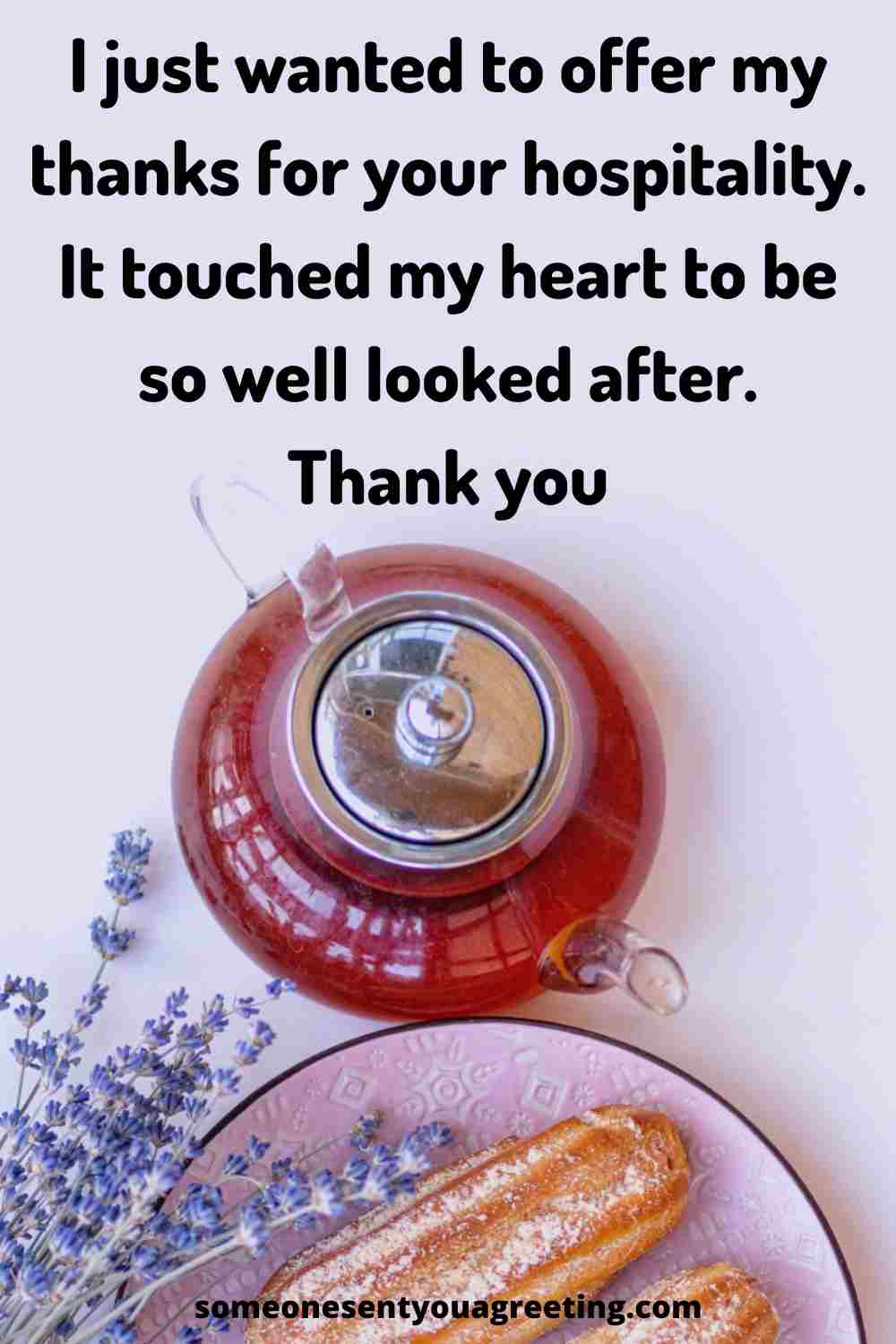 Thank You for Letting us Stay at your Beach House
If you've been lucky enough to be invited to someone's beach house then thank them for their hospitality with these thank you messages.
We had always wanted to stay at a beach house and so you giving us the opportunity was a dream come true. But then your amazing hospitality on top made it even better. Thank you for the time of our lives!
I had the most fun possible staying at your beach house the last few days. I really appreciate how generous and kind it was and how much of an imposition it must have been. Thank you for making it a wonderful trip!
You're so lucky to have a beach house! We loved staying there for a few days and it was made all the better with the reception received. Huge thanks to you and your family.
You're such a great friend to welcome us to your beach house. It made for a perfect weekend that we enjoyed immensely. Your hosting was the cherry on top and we couldn't have asked for any more. Thank you for such gracious hospitality.
Everything we needed was provided without hesitation or thought. You really are the host with the most! Thank you for the amazing stay at your beach house.
It was such an honor to be invited to your beach house and then to experience the tremendous hosting and hospitality was just amazing. I had the best time and can't thank you enough for making my stay so enjoyable.
Your house on the beach is making me jealous! I loved staying there and want one myself! But it was your hospitality that really impressed me. Thank you for going out of your way for me.
Thank you for loaning us your beach house for the weekend! It was a beautiful setting and you prepared everything for us expertly. We had a wonderful time and appreciate the effort you went to.
Thank You for Letting us Stay at your Home
Say thank you to someone for letting you stay in their home with these messages.
Thank you for opening up your home to me to stay. I was a bit apprehensive but you made the whole time a total delight.
I was blown away by your generosity and the hospitality you showed us. ThNm you for letting us stay in your wonderful home.
I am very grateful to you for being able to stay in your house. I was in real need and you made me feel comfortable and welcome even at such short notice. Thank you so much.
We are overjoyed by the way you let us stay with you. We didn't want to impose and knew it was a huge thing to ask but you were so pleasant and kind. Thank you ever so much.
Thank you! We had nowhere else to stay and you came to our rescue. You provided more than we could have hoped for and we are forever in your debt for the kindness shown.
I was touched by your warmth and kindness as we stayed with you. It made it absolutely wonderful. Thank you.
We were treated like royalty when we stayed with you! It was fabulous and a time we won't forget any time soon. Big thanks.
At no point did we feel like were an outsider or overstaying our welcome. You couldn't have made us feel any more welcome than you did. Thank you.
We hope these thank you for your hospitality quotes and messages have been useful. Saying thanks for the way you have been treated by someone is simply polite and a way to show you appreciate the effort that has gone into making your stay the best as possible.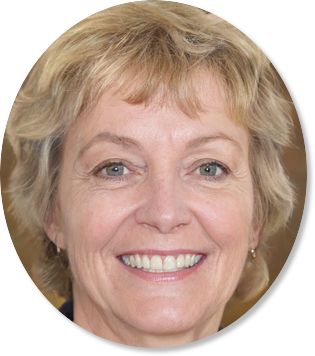 Sally Gibson is the founder of Someone Sent you a Greeting, a holiday/celebration website. Sally's writing work has been mentioned in Woman's World, Yahoo, Women's Health, MSN and more. If you have any questions get in contact with one of the team via the about page.