A 12th birthday is the last before becoming a teenager. And yes, the dreaded teens will probably mean that the sweet boy or girl you know will turn into a monster!
So you've got to take the opportunity to enjoy their birthday while they will still acknowledge you.
So what do you say or write to someone on their 12th birthday?
You want to show just how happy you are for them and what a big day it is. Don't be afraid to show some emotion and be honest.
To help we've put together this list of the best 12th birthday wishes.
So if you are having a hard time with writing a birthday message for a 12 year old then try these funny, sweet and cute happy 12th birthday messages.
Birthday Wishes for a 12 Year Old
Happy 12th birthday! I've seen you go from little baby to young man and it's been amazing to watch
Wishing you a great 12th birthday and that you get loads of awesome presents!
Congratulations on becoming 12. Remember to stay focused on school but enjoy some fun too
Best wishes on turning 12 today and hoping you have a great day
Happy birthday! It won't be long until you're a teenager, which means being moody and hating your parents
Here's to a special day full of laughter and fun. Happy 12th birthday
I hope your 12th birthday is one you remember forever and marks the start of a great year
Congratulations on your 12th birthday. May all your birthday dreams come true
Have a wicked cool, awesome 12th birthday!
Wishing you a very happy birthday and a truly brilliant year to come
12th Birthday Messages for a Boy
Congratulations to 12 years of being an amazing dude!
Happy birthday to someone who is growing up far too fast! You're going to be bigger than me soon
You are an example to everyone and have become a truly impressive young man. Happy birthday
We still remember you when you were just a little baby and now you're a strapping young man ready to take on the world. Happy birthday
Enjoy a brilliant day and have lots of fun turning 12!
For a Girl
You're growing into a beautiful young woman. Enjoy being 12, happy birthday
You are sweeter than honey, have a wonderful birthday
To the cutest girl on the planet, have a happy 12th birthday
There isn't a more perfect or amazing girl in this world or the next than you. Happy birthday darling
Congratulations on turning 12! Enjoy your big day and don't eat too much cake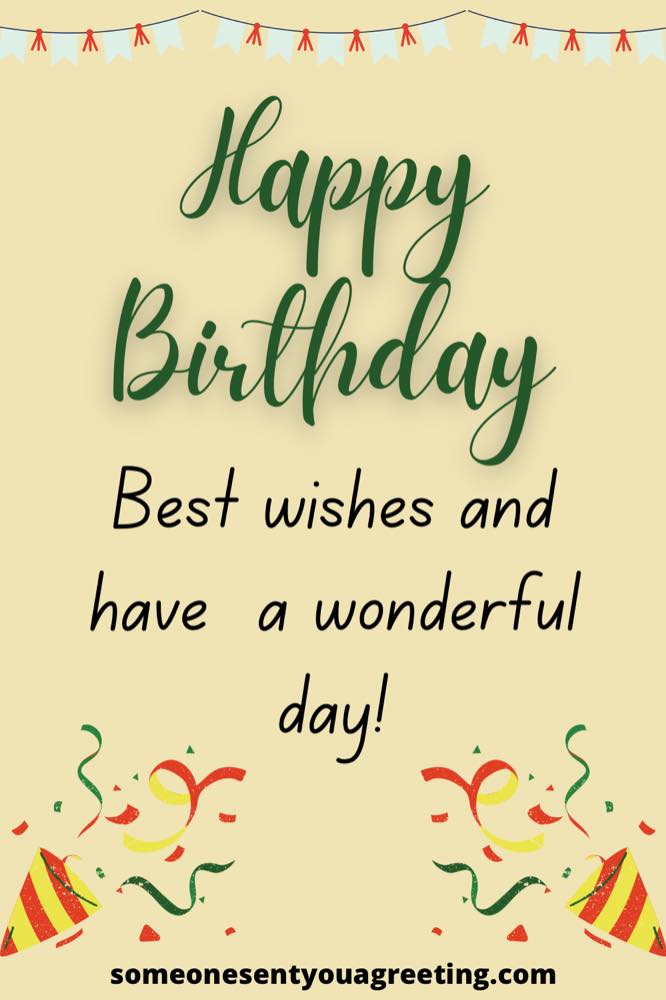 For Son
We are beyond proud of the amazing man you are becoming. Seeing you grow up has been a joy for us, and we are so proud of eve thing you do. Happy 12th birthday son
There is no one else more important to me than you my son. You are my everything. Happy birthday
I'm sure you're expecting us to embarrass you as it's your birthday and we are your parents.. and you'd be right! Lots of birthday kisses to our little guy!
We love you more than we could possibly say here. Happy 12th birthday to our son
You are the joy in my life – happy birthday baby
For Daughter
You are the daughter we always dreamed of, happy birthday
To our truly magical daughter, we are proud of eve thing you've done and will do. Happy birthday
Happy birthday to a daughter like no other. Today we get to celebrate another year spent with you and how much joy you bring us
We hope you have a really brilliant day and enjoy all the fun a birthday brings
You may be growing up but you will always be my darling little angel. Happy 12th birthday
For Grandson
To our grandson, happy birthday and enjoy turning 12
We are sending lots of love on your 12th birthday. We hope you like our present and get lots more!
Grandparents adore seeing their grandchildren grow up and we are no different. Happy birthday
Happy birthday to our funny, loving and all round amazing grandson!
To my perfect grandson – hoping you have a really great 12th birthday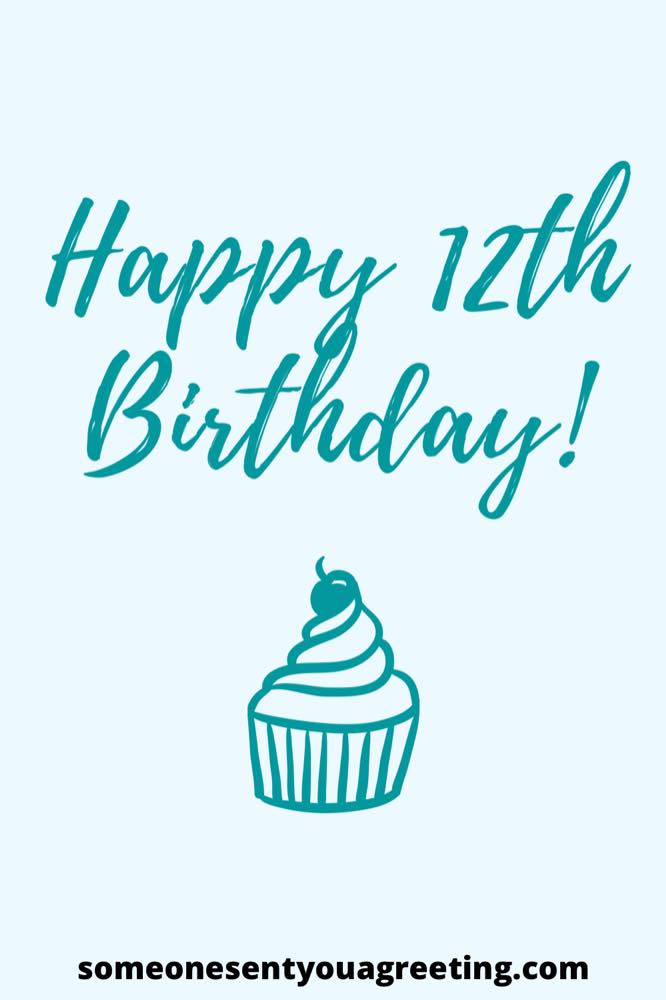 For Granddaughter
You are a beautiful young lady and one we are super proud of. Happy birthday
My love you is endless and I cherish every moment with my perfect granddaughter. Have a wonderful birthday
Never let anyone tell you you can't do something. Just put your mind to it and you can achieve anything. Have a fantastic 12th birthday
May turning 12 be a year that is exciting and filled with lots of fun
You make us such silly and proud grandparents. Happy birthday our lovely granddaughter
For Nephew
Wishing my nephew all the best for a incredible birthday like no other!
Happy 12th birthday to my favorite nephew. I'm going to make sure I get to see you lots more over the coming year
It's your birthday but I feel like I'm the lucky one as I have such an awesome nephew
Happy 12th birthday to my nephew. I always love the time we spend together and can't wait to see you on your bday
Hoping you have a really good birthday. Enjoy!
For Niece
Happy 12 birthday to my niece who takes after her aunt in every way – smart, funny, beautiful and more!
Happy birthday to my sweet little niece. You may only be turning 12 today but you're on a journey to becoming an amazing woman who can do whatever she wants. Congratulations
All my love and best wishes for your 12th year. Happy bday
Happy birthday to my niece. 12 years old and probably the smartest member of the family already!
I am proud as punch to have you as my niece. I hope your birthday is awesome and you get a huge cake!
For Brother
I'm not saying you're the most annoying brother there has ever been… but I'm not denying it either! Happy birthday bro!
Happy 12th birthday to my big brother. I think you should share all your presents with me this year!
I would usually torment you as you're my little brother but seeing as it's your birthday today I'm going to let you off
Happy birthday bro! Best wishes for a great day
Wishing you a cracking birthday bro! Hope you enjoy it
For Sister
Happy birthday big sis! Love you lots!
Happy birthday to my little sister. I know you've got grow up but really I want you to stay just as cute and lovely as you've always been
Here's to you sis, have a great birthday
Happy 12th birthday to my amazing sister. I know we are going to have loads of fun today
My baby sis is turning 12 today and I couldn't be happier for her!
Hopefully the 12th birthday wishes here will be useful for finding the perfect message for a birthday card or to go with a gift.
Whatever you decide to say to someone turning 12 just speak from the heart and say how happy you are for them and you won't go wrong.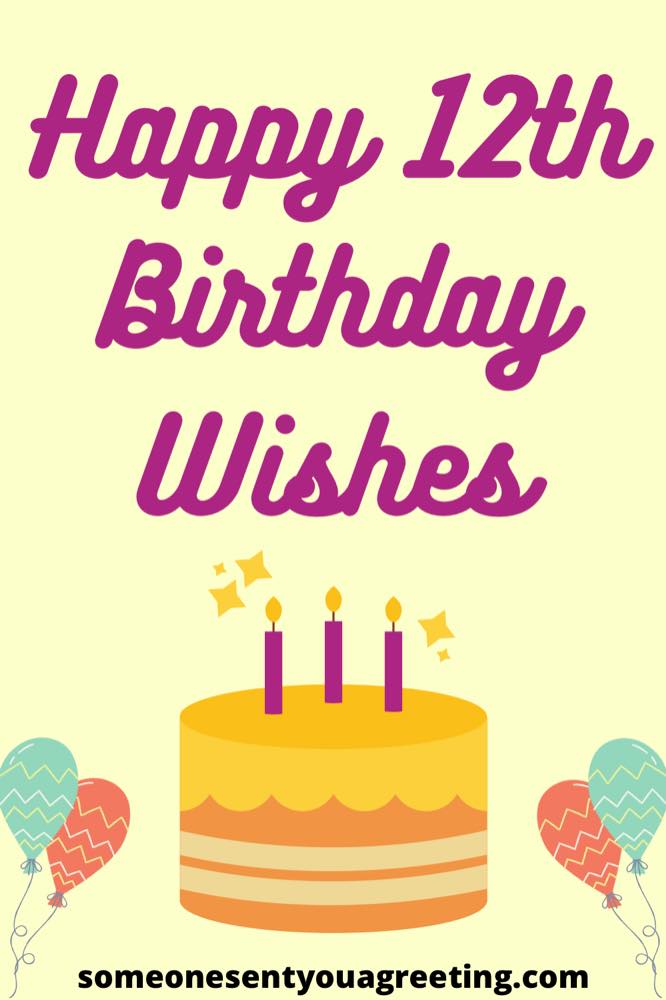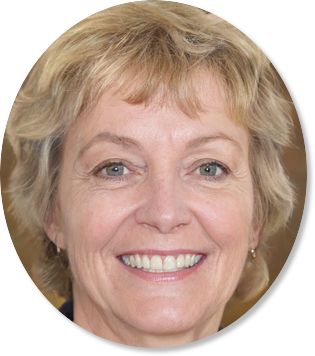 Sally Gibson is the founder of Someone Sent you a Greeting, a holiday/celebration website. Sally's writing work has been mentioned in Woman's World, Yahoo, Women's Health, MSN and more. If you have any questions get in contact with one of the team via the about page.