The holidays are the best time to connect with the special people in your life. So as Christmas draws near make your girlfriend feel loved with a thoughtful few words.
So use these Christmas wishes to let your girlfriend know how much you care about her.
Short Christmas Wishes for Girlfriend
A short and sweet message is often the best choice. These are some simple but cute wishes that are ideal for a text or card.
Merry Christmas to my favorite gal.
Wishing us a cozy Christmas together.
Happy holidays, beautiful!
Counting down the days til I get to spend Christmas with you!
The gift I'm most thankful for is you, my sweet.
Merry Christmas to the worlds greatest girlfriend.
To my special girl – have a wonderful Christmas.
Sensing you warm Christmas hugs.
I can't wait to spend the holidays with you my love.
Have a fantastic Christmas this year, darling.
You make my Christmas even sweeter.
Happy Christmas and New Year! I love you so much.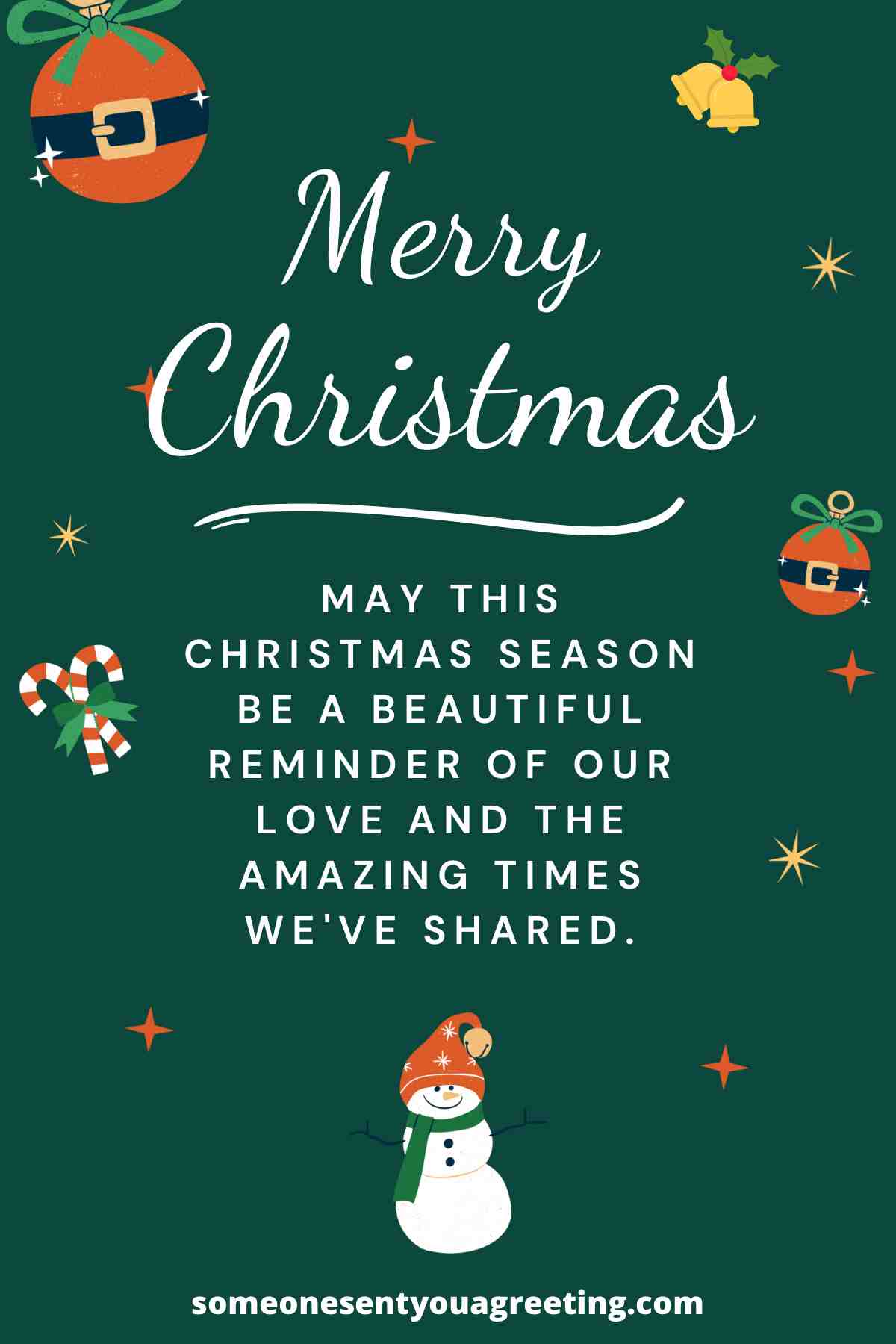 Funny Christmas Wishes for your Girlfriend
A playful and funny message is sure give your girlfriend a laugh. Use these hilarious wishes to put a smile on her face over the holidays.
Thanks for letting me ride your sleigh this year 😉
Christmas is about spending time with the best people. So that means you need to spend the entire day with me!
I must have been a good boy this year since I got you!
I'm hoping you've been naughty this year, not nice!
All I want for Christmas is you (whisper it: naked).
Hope Santa fills your stocking with something fun!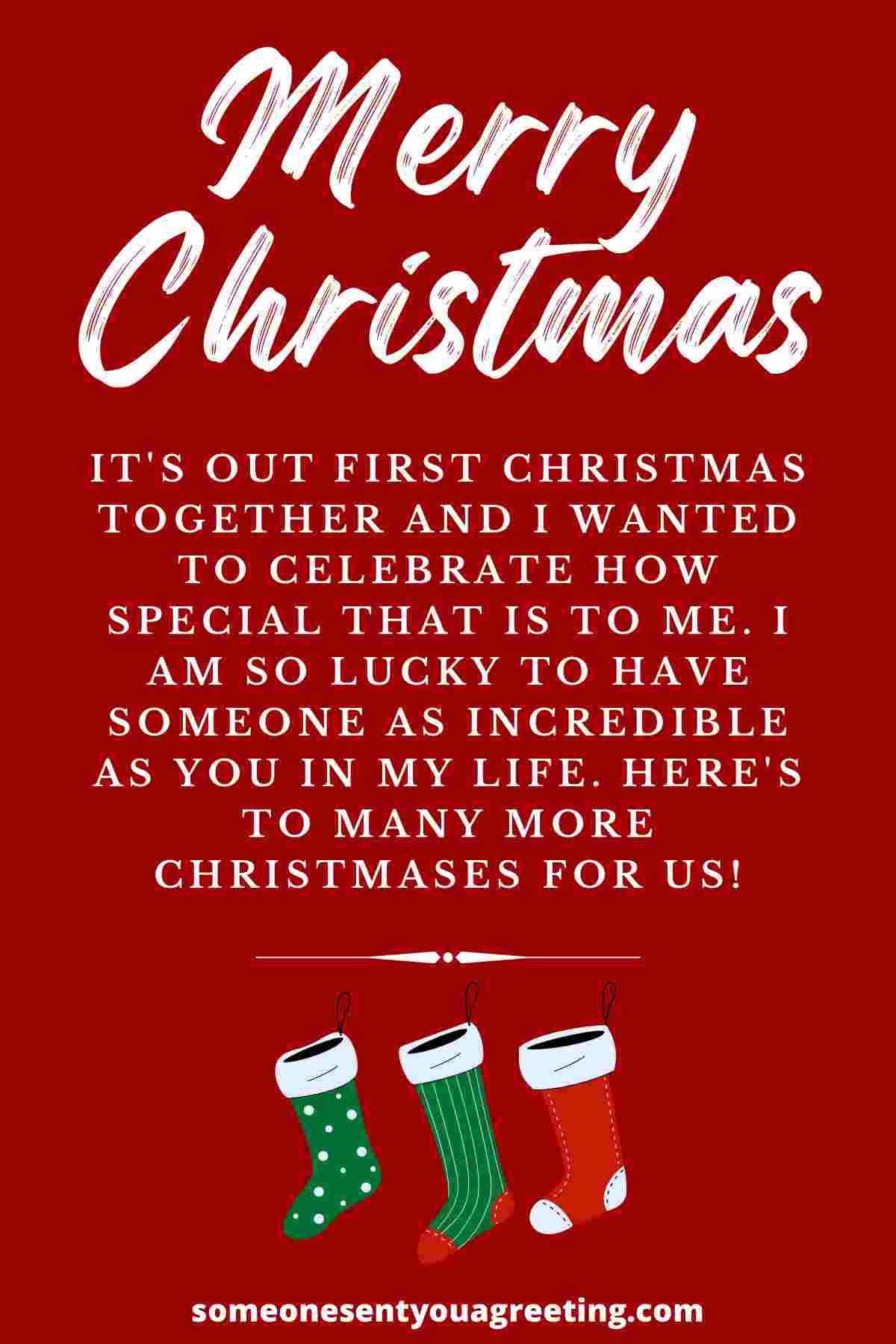 Romantic Merry Christmas Wishes for your Girlfriend
Romance is a big part of the holidays. So try using these romantic Christmas messages for your girlfriend.
Being with you is my dream Christmas come true. Thank you for making my life so happy. Here's to a wonderful New Year for us.
May this Christmas season be a beautiful reminder of our love and the amazing times we've shared. Happy Xmas my love.
As we celebrate this holiday my heart is overflowing with love for you. Merry Christmas, my one true love.
It's out first Christmas together and I wanted to celebrate how special that is to me. I am so lucky to have someone as incredible as you in my life. Here's to many more Christmases for us!
My only wish is to spend every Christmas by your side. Happy holidays to the best girlfriend in the world.
I know it's going to the best Christmas ever because I'll be spending it with you. You're everything I've ever wanted and know our Christmas will be filled with happy memories.
I hope you have a Christmas that is as special as you are to me. You've bought such happiness and joy to my life I can't begin to explain what you mean to me. Happy holidays – love you.
The holidays make me appreciate you even more. I treasure every moment we have together and know that this Christmas will be as good as any because I'll have you by my side.
I used to hate Christmas. But now that I have you this season means so much more to me. You make everything better. Merry Christmas.
Wishing you a magical Christmas my love. Let's enjoy the holidays together and make some beautiful memories we can cherish forever.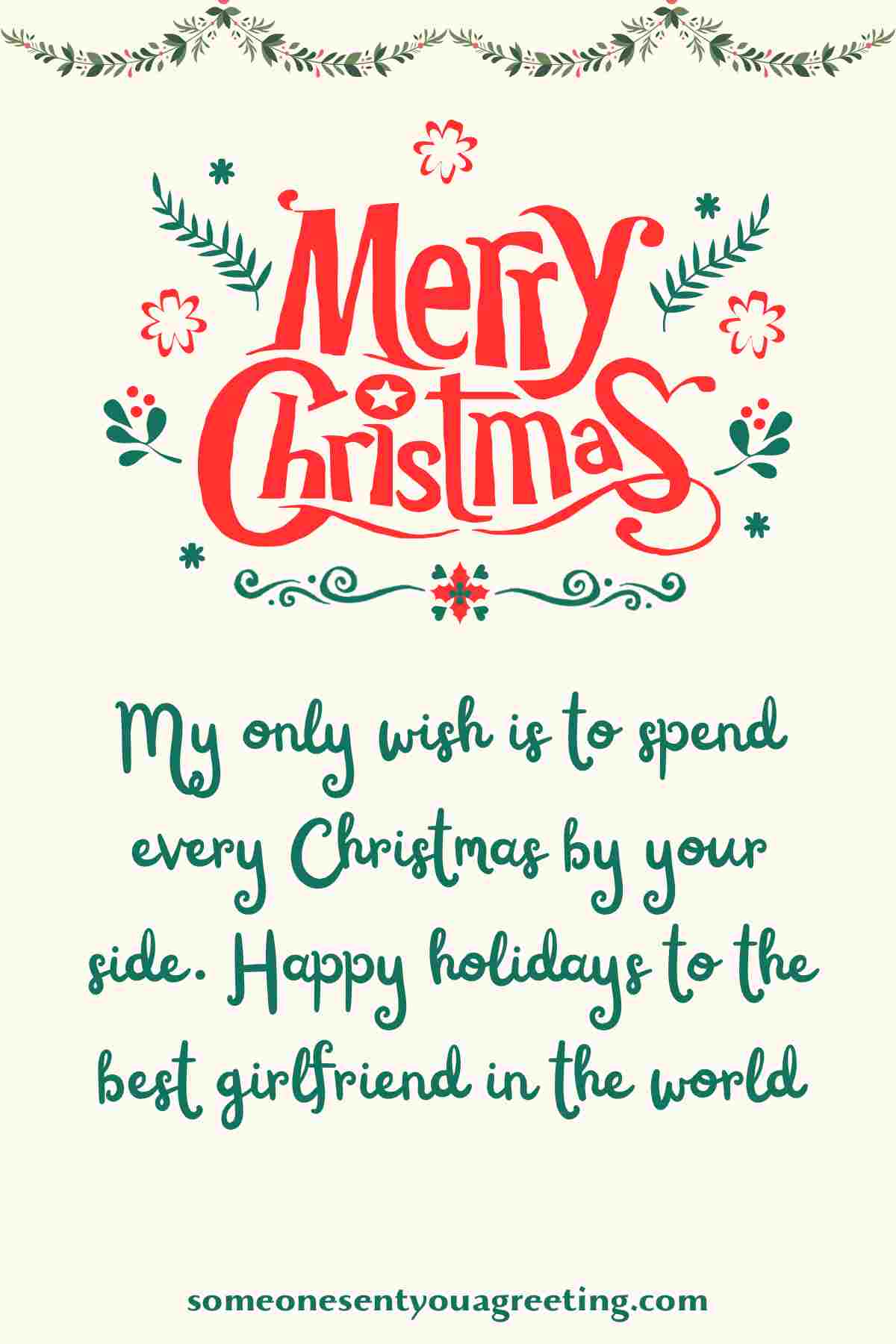 Sexy Girlfriend Christmas Messages
A flirty message will definitely get your girlfriends attention! So use these sexy wishes to heat things up this holiday.
I can think of a few ways to stay warm this Christmas…
I hope I'm on top of your Christmas wish list this year.
I've got some presents that are just for your eyes only.
I've got a warm fire going and blanket ready to snuggle up under. All I'm missing is you…
I'm going to make this a VERY merry Christmas for you!
The mistletoe would look great hanging over the bed, don't you think?
What's better than a merry Christmas? A naughty one!
You're the sexiest little helper I've ever seen.
All I want for Christmas is you under the mistletoe.
Long Distance Christmas Messages for your Girlfriend
If you and your girlfriend are forced to spend the holidays apart then send her a long distance message to show her how as you are you aren't together.
Near or far, whether we're together or apart this Christmas, my love for you will always remain the same.
I'm so sorry we're going to be so far apart this holiday. But I hope you feel my love this Christmas no matter where you are.
Christmas won't be the same without you. But I try to remember – distance means so little when someone means so much.
May the Christmas spirit keep us connected until we're together again. Love you and miss you.
I'm so sorry I'm stuck working this Christmas. I miss you so much and would do anything to be by your side. Until then though – merry Christmas my darling.
It's eating me up inside I'm not going to be with you this holiday. I'm counting down the days until I can see you again. Merry Christmas my love, even from this far away.
You'll be in my heart this Christmas. From miles away I send you my love and my happiest greetings for the holidays.
Sending you hugs and kisses from a distance. I wish I could be with you and you know I wouldn't miss Christmas if I didn't have to. I hope we will be reunited soon and get to enjoy the rest of the holidays.
I hope these Christmas wishes for your girlfriend have given you some ideas of what to say to the special girl in your life.
More Christmas Wishes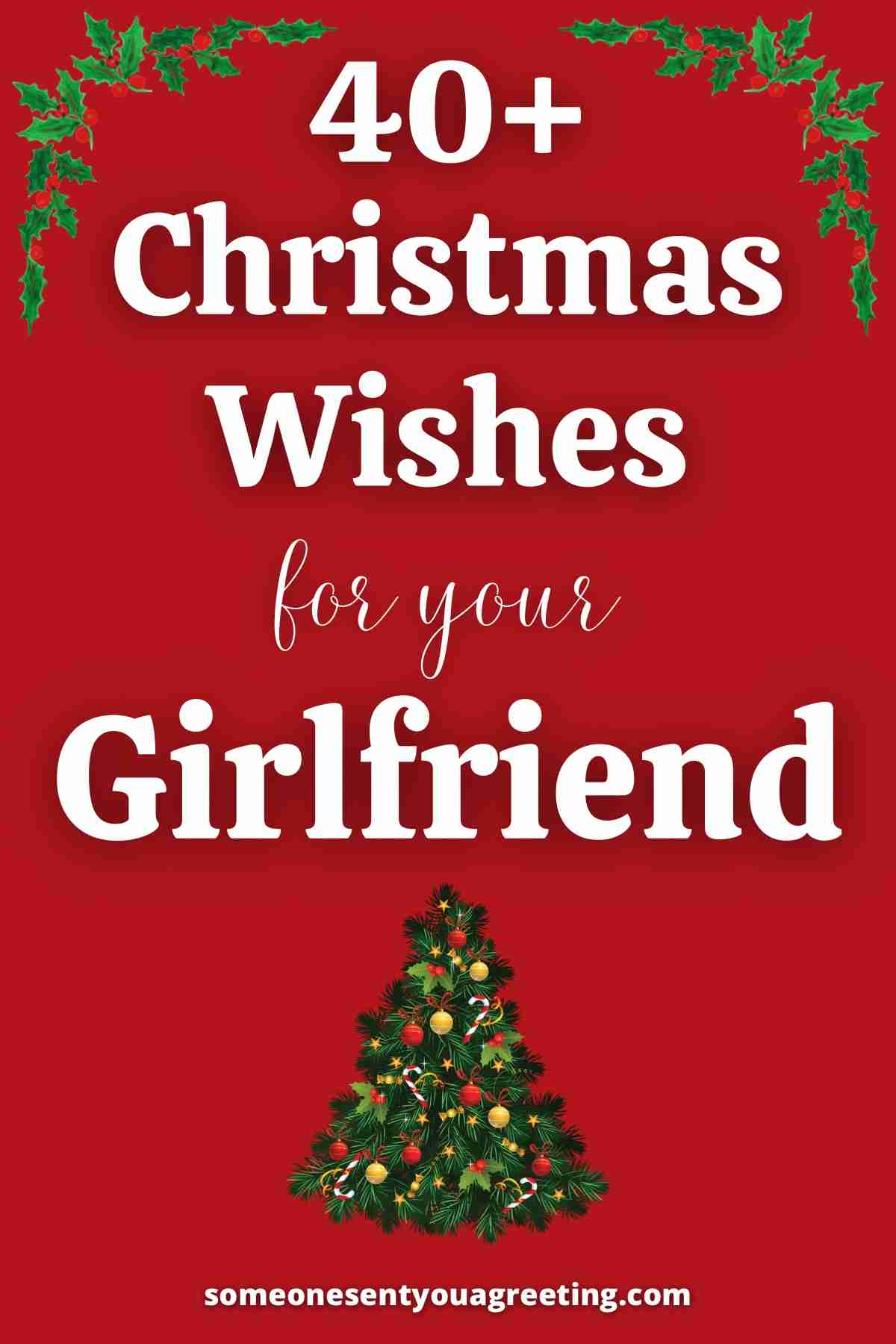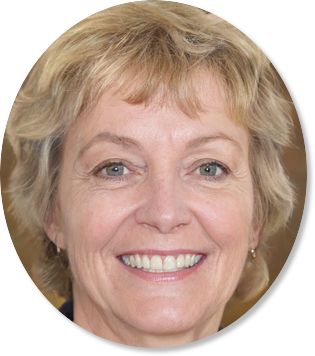 Sally Gibson is the founder of Someone Sent you a Greeting, a holiday/celebration website. Sally's writing work has been mentioned in Woman's World, Yahoo, Women's Health, MSN and more. If you have any questions get in contact with one of the team via the about page.