Family is always important. But even more so in the holidays.
And Christmas is a time to show how much you appreciate the special people in your life. Like your parents.
So use these Christmas wishes and messages to say how much you care for your mom and dad. Use the holidays to take a moment to reflect on what your parents mean to you and then let them know.
Heartfelt Christmas Wishes for Parents
These are some Christmas wishes which will warm your parents hearts.
You've given me so much throughout the years, I only hope you have a fantastic Christmas mom and dad. Happy holidays.
Thank you for your endless love, support and guidance. I can't ever repay you both but here's to us having a wonderful Christmas.
I am beyond blessed to have parents as caring and loving as you. Merry Christmas.
Wishing you a Christmas filled with lots of love and quality time together as a family.
I have some many wonderful memories of Christmas. You made every year extra special. Thank you for all the magical holiday moments we've shared.
To the two best parents ever – merry Christmas. I hope you like your presents!
Happy Christmas to the two most important people in my life. Thank you with all my heart for your love and support. Wishing you a fantastic Xmas and New Year.
Merry Christmas mom and dad. I can't wait to spend the holidays with you this year.
I'm ready to taste some of mom's amazing turkey and enjoy some of dad's legendary dad jokes! Merry Christmas and here's to a great New Year.
I may not be spending the holidays with you but I'll be there in spirit. Wishing you both a happy Christmas and best wishes for the New Year.
Funny Christmas Wishes for Parents
You can add some holiday cheer and have a joke with your parents using one of these lighthearted Christmas messages.
Dear mom and dad – I hope you don't mind leftovers for Christmas dinner again. Some traditions never get old.
May your Christmas be merry and bright, especially now that I've moved out.
Wishing you both a happy Christmas and very small credit card bill this year!
You know what say – the best Christmas gifts are from the heart.. but cash is good too!
Santa told me you'd both been very good this year. I told him it was simply a lack of opportunity. Merry Christmas!
After years of making my Christmases awesome I bet that now the best part is when it's all over! Wishing you a relaxing Christmas season.
Christmas is all about spending time with the best people. So make sure you spend the entire day with me tomorrow. Merry Christmas!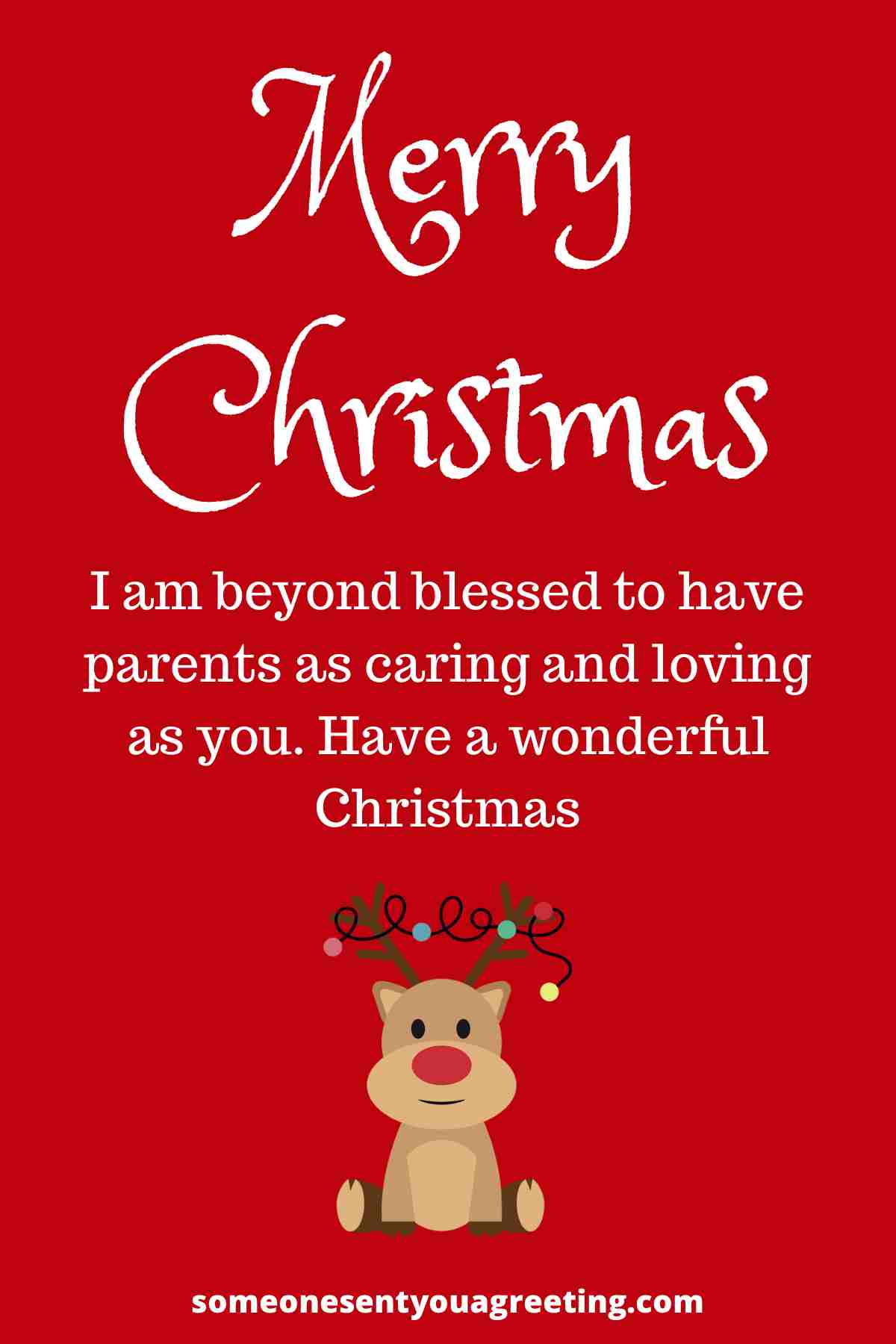 Christmas Messages for Mother and Father
Use these heartfelt Christmas messages to express your love and gratitude for your mom and dad.
Wishing you both a Christmas filled with the love and peace of family and friends. Thank you for always being there for me.
Thank you for supporting me through all of life's ups and downs. Merry Christmas to the best parents.
Your hard work and sacrifice have given our family so much. You deserve a Christmas where you get to relax and enjoy the peace of the holidays.
To mom and dad – here's to a holiday season that brings you the peaceful Christmas you want. Love you lots.
Happy Christmas mom and dad! Thanks for making my Christmases full of fun. I still look back fondly on them. Wishing you all the best for this years holidays and that it is as good as those ones I remember as a child.
I have so many great memories of family Christmases over the years. May you enjoy yours as much as I enjoyed mine.
I am forever grateful for the gift of your unconditional love. Have a wonderful Christmas.
To mom and dad – happy holidays and all the best for a brilliant Christmas.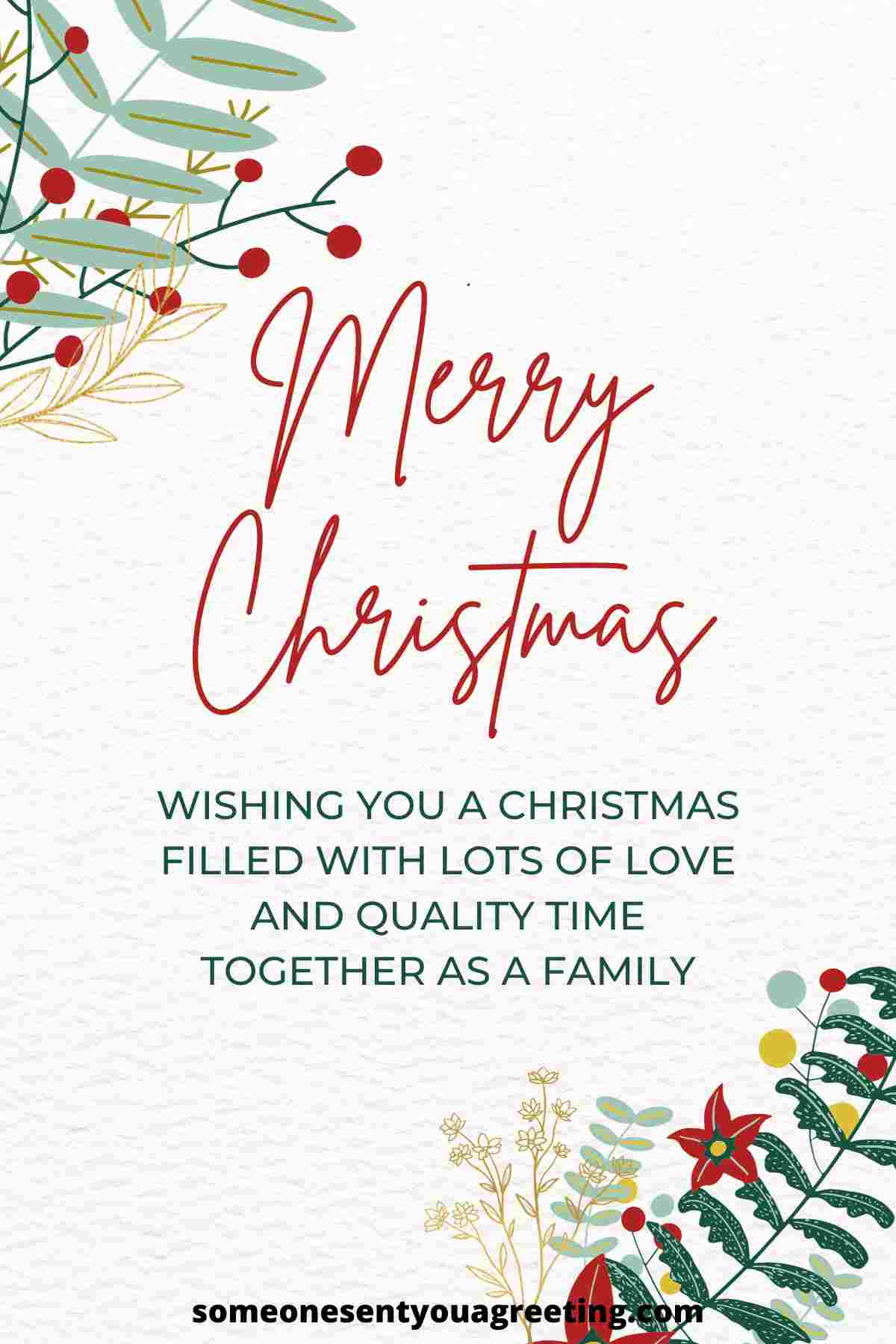 Christmas Messages for Mother in Law and Father in Law
You should let your in-laws know how much you appreciate them at the holidays. These thoughtful messages you can share with them.
You welcomed me into your family with open arms. Thank you and Merry Christmas!
I am so thankful to have you both in my life. Sending warm Christmas hugs your way.
Wishing you both a Christmas surrounded by family and friends. Have a cosy and joy filled time.
I can't wait to see you both this Christmas. Until then happy holidays and all my love.
To my mother and father in law – happy Christmas and New Year. Looking forward to getting to spend the holidays with you and enjoying some family time together.
Wishing you a wonderful Christmas filled with the festive spirit. Happy holidays to my favorite in laws!
May the joy of Christmas surround you now and in the year ahead. Enjoy the holidays.
Being welcomed into the family by you has meant so much to me. It's going to be a pleasure to send the holidays with you. Merry Christmas.
Long Distance Christmas Wishes for Parents
Being apart during the holidays can be difficult. If you're apart from your parents then send them these messages at Christmas.
Wishing we could share lots of special Christmas moments together this year. I'm sorry we can't though. Sending hugs from afar!
Really wishing I could see your smiles in person. Instead I'm sending happy holiday hugs from a distance.
We may be miles apart but the bond our family has means we are with each other in spirit. Have a fantastic Christmas.
Wherever we are in the world we're connected by ties that are unbreakable. I love you and will see you soon, Merry Christmas mom and dad.
It's so disappointing not to be together this year but our family traditions will keep us connected. Merry Christmas, mom and dad.
I'm counting down the days until we can celebrate as a family again. I'll be home soon, I promise. Merry Christmas to you both.
We may be separated by a huge distance but you are always in my heart mom and dad. Love you lots and miss you this Christmas.
Looking back on all our Christmas memories as a family and remembering them with such fondness. They will help me through as we have to celebrate the holidays apart. Merry Christmas.
Having to work over Christmas is bad enough but to be out of the country and not able to celebrate with family is so disappointing. I love you guys though and hope you have a great time.
Sending warm Christmas wishes to you both from a long way away. I hate having to miss the holiday with you but I'll be back for the New Year. Hoping you have a wonderful Xmas.
Christmas Wishes for Parents in Heaven
Pay tribute to and remember a parent or parents who have passed on with these heartfelt Christmas sentiments.
You are always in my heart, especially during the Christmas season. Miss you and love you forever.
During the holidays I take the time to honor your life and love. I always want to reflect on our cherished Christmas memories together. They bring me joy even though you're gone. Merry Christmas in heaven.
Wishing I could hold you close one more time during these holidays. You remain in my heart and prayers.
It warms my heart to know you are smiling down on us at Christmas. I feel your presence and love so deeply, especially during these holidays.
Your spirit lives on through the family you created. We miss you but remember what an incredible person you were. Merry Christmas in heaven.
Sending you Christmas wishes up in heaven. You may not be with me in person but you're spirit lives on with me.
It hurts so much to celebrate Christmas without you here but I know you're smiling down on me. I will be raising a glass to you and remembering all the wonderful holidays we had.
I still do all the traditions at Christmas that we had. It reminds me of you no helps keep your memory alive. I love and miss you mom/dad. Happy Christmas.
More Christmas Wishes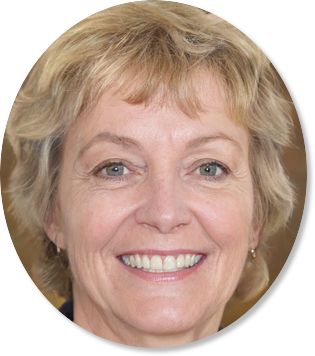 Sally Gibson is the founder of Someone Sent you a Greeting, a holiday/celebration website. Sally's writing work has been mentioned in Woman's World, Yahoo, Women's Health, MSN and more. If you have any questions get in contact with one of the team via the about page.