Football is more than just a game, right? For some it's like a religion. And when something becomes as big and important as football has it lends itself to lots of spoofing and puns. Think of all the, frankly, silly terms and slang that have made their way into our regular vernacular. They're ready made for puns and jokes.
And if the Superbowl is coming up or you're throwing a football party then a funny football pun maybe just what you're looking for. They're perfect for making your invitations stand out, cracking snack related jokes during halftime or just posting them as Instagram captions.
So use this list of the best football puns and jokes to impress your friends with your pun-tastic abilities and have them groaning throughout the game.
American Football Puns
These football puns can be used on Insragram (or other social media) or just to annoy whoever you're watching the game with!
Kicking off the afternoon in the best way possible
Give me one pigskin
The huddle is real
I feel tail great!
Calm before the score
I've been getting blitzed all game
Case in punt
Having a ball
I like big punts and I cannot lie
Having a ball this weekend with my best friends
By the seat of one's punt
The goal nine yards
I like your tight end
I made a snap decision to watch football today
Beauty is only pig skin deep
Football is one habit I will never kick
A goal new ball game
I he a kick outta you
The calm before the score
All punts are highly intended
Staying humble thanks to that fumble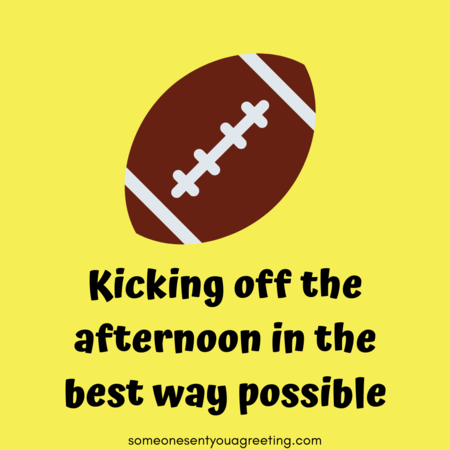 Snack Puns
You can't watch the football or have a party without some snacks. So use these football related snack puns to make your friends groan on game day.
Go team! Brew can do it!
Tackling this game, one snack at a time
This might sound cheesy, but I think my team is really grate
Super Bowl Sunday always steals a pizza my heart
Dipping into the end zone
Don't worry, beer happy
My team really needs to ketchup
Dear quarterback. I'm wingin' it, but you shouldn't
That penalty was nacho problem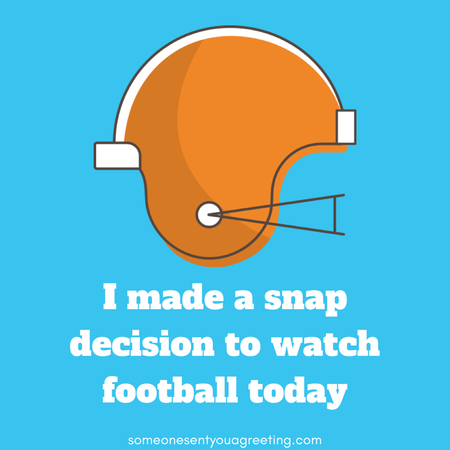 Party Invites
These silly phrases are perfect for a football party invitation or fantasy football draft.
This event is sure to be out of bounds. We'll have a ball
Don't pass on this party – rush on over
Prepare to be bowled over
Don't drop the ball – without you, the party will be incomplete
Kickoff time is drawing near. It's time to let out a great big cheer. Join our tailgate for a whole lot of fun. The countdown to the game has just begun
Here's the game plan: (your party details)
Hope you're wide open on (date)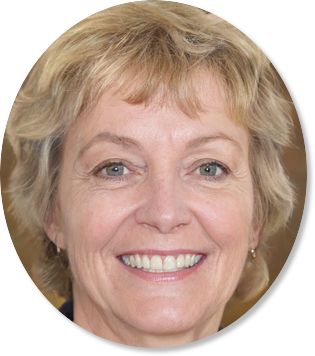 Sally Gibson is the founder of Someone Sent you a Greeting, a holiday/celebration website. Sally's writing work has been mentioned in Woman's World, Yahoo, Women's Health, MSN and more. If you have any questions get in contact with one of the team via the about page.