IVF is an incredibly tough time for a couple. It's physically very demanding for the woman trying to get pregnant and emotionally draining for both parts of the couple as they wait and see if it's successful.
So having the support of friends and family is very important. Which is why you should be wishing those going through it good luck for your IVF.
A touching good luck message for IVF can let the couple know their friends are thinking of them. Knowing you have the most treasured people in your life by your side through such difficult times gives you strength.
So use these good luck messages and wishes to show your love and support to whoever is going through IVF.
Good Luck Messages for IVF
1. Wishing you all the best for your IVF and keeping my fingers crossed for success.
2. Good luck! No one deserves a child more than you do.
3. I know how much you want this so I'm praying for it to work. Good luck.
4. I know that you feel like IVF is your last chance to have children so I'm hoping and praying that it is successful. You will make great parents.
5. Good luck as you embark on your IVF journey. Wishing you all the best.
6. May you have all the luck in the world as you try for a baby with IVF. I hope it works out for you and we are celebrating your new child very soon.
7. I am hoping you get the good news you have been waiting for with your IVF. All my love.
8. It's been so hard to watch you struggle trying to get pregnant. I know IVF is your last resort so I wish you such good luck with it.
9. Sending my biggest hugs and best wishes for the months ahead with your IVF.
10. It's a big step to try IVF and you have all my support. Best of luck my friend.
11. Sending positive thoughts for your IVF journey.
12. May you be blessed with luck as you embark on IVF.
13. Though the next few months may be hard you are doing it for the best reasons. Good luck my friend.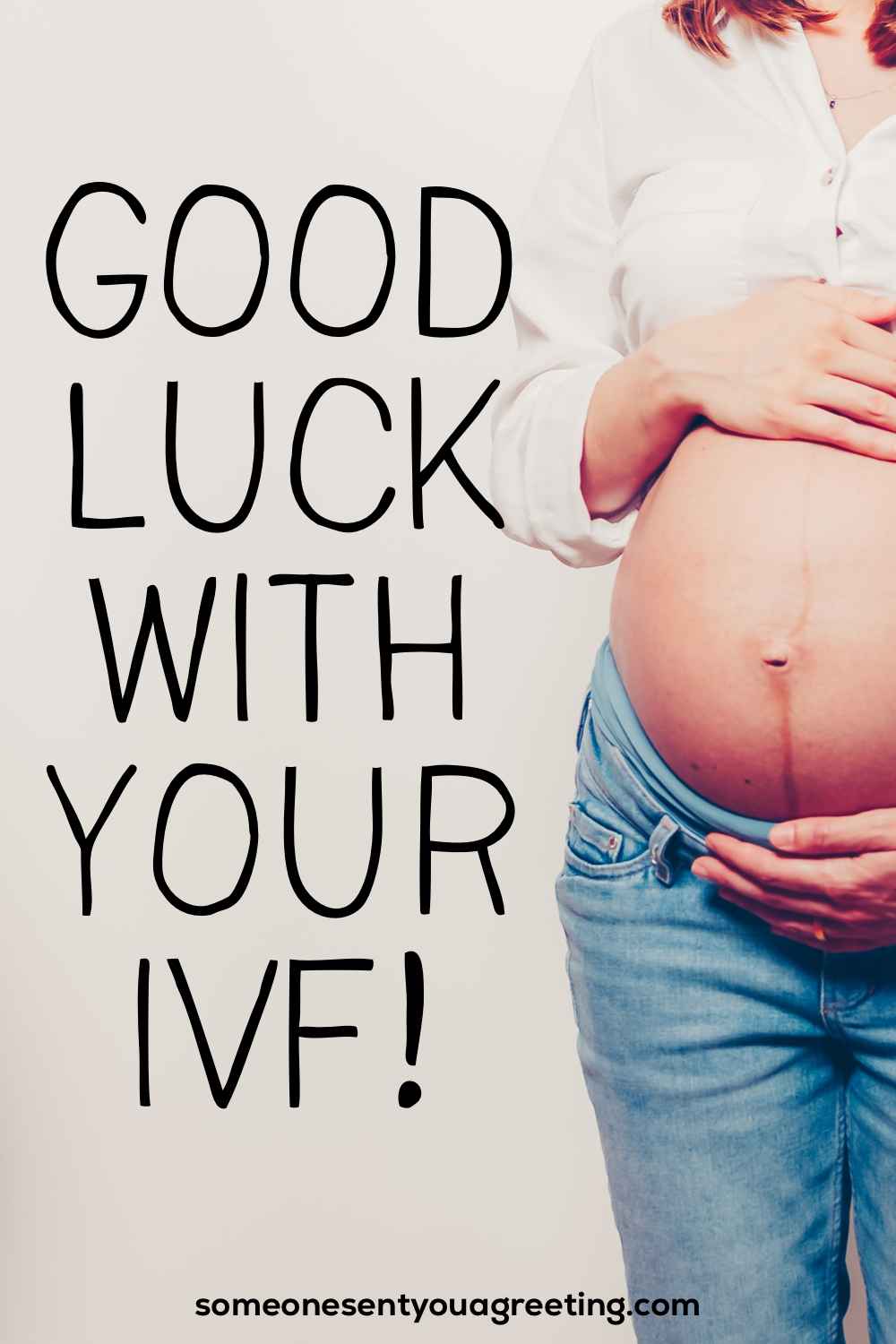 READ MORE: Pregnancy Congratulations Messages and Wishes
Best Wishes for IVF
13. May your IVF be successful and you be blessed with the child you have longed for.
14. Sending positive thoughts for successful IVF. Good luck!
15. I can't imagine how tough it must be to go through IVF but I'm going to be thinking of you and going for the best possible outcome.
16. Best wishes and hoping the next few months go smoothly with your IVF.
17. It goes without saying that I hope your IVF works and you are blessed with a child. You will make wonderful parents.
18. My heart goes out to you as you have to go through the hardship of IVF. I hope luck is on your side and it is successful.
19. May your dreams of motherhood come true with IVF and may luck be on your side.
20. Someone as loving and maternal as you are deserves to have a child. I hope that IVF will be the way it happens for you.
21. Good luck and stay strong as you face the turmoil of IVF. We will all be here for you.
22. I want you to know that I'm wishing you so much luck as you start your IVF. My fingers and toes are crossed!
23. Have faith that you will achieve your dreams for a child. Good luck and wishing you all the best.
24. May this period bring you a happiness you could never have imagined. The joy of a child is like nothing else and I hope you will soon know it yourself.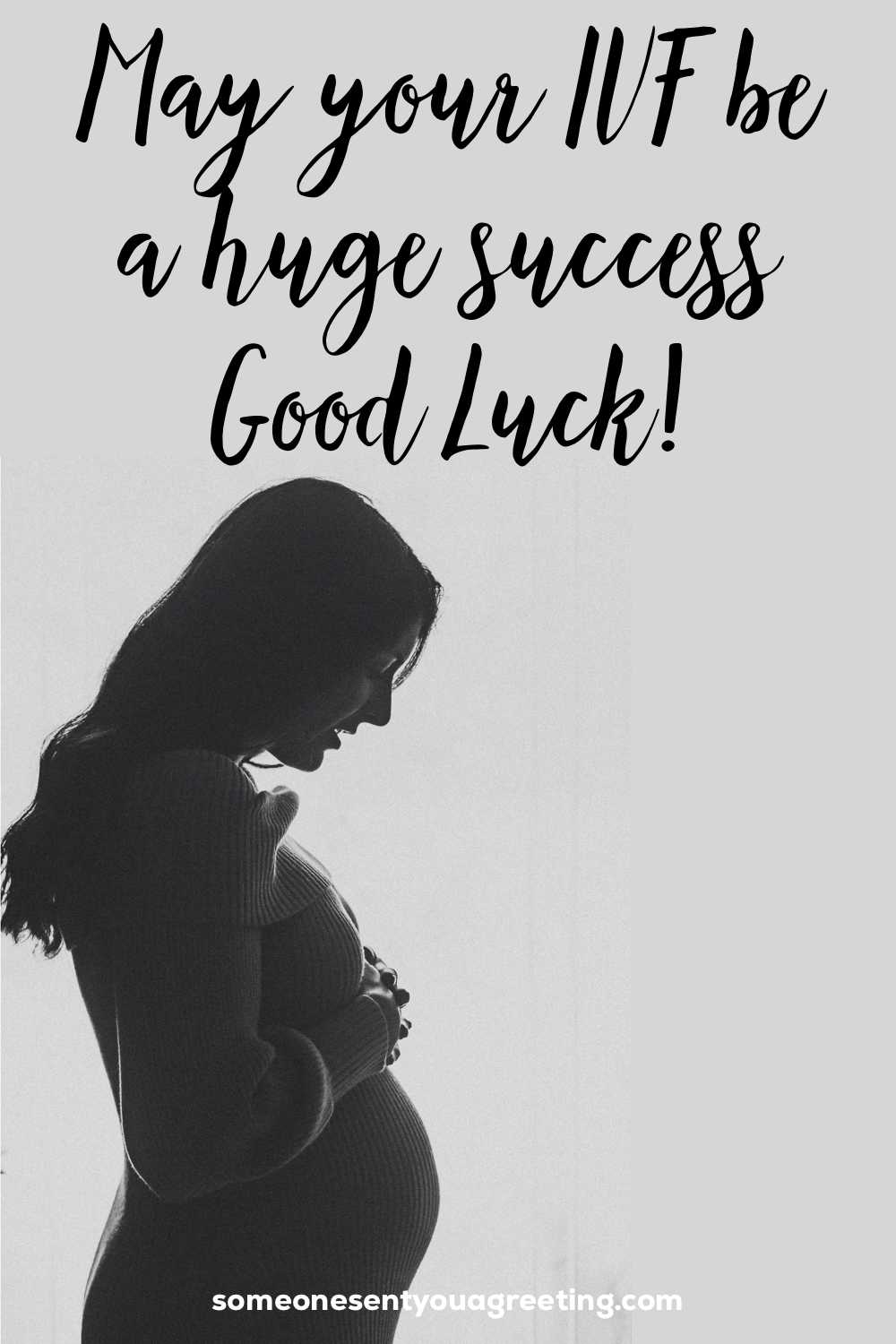 What to Say to Someone Going Through IVF
25. As someone who has been through IVF I know how hard it can be. If you need anyone to talk to then I'm here for you.
26. Whatever happens with your IVF you will always have the love and support of friends and family. Good luck.
27. I hope that in time I will be congratulating you on your pregnancy. Good luck with the IVF.
28. It feels so unfair that you have to rely on the lottery of IVF but if you stay positive I'm sure you'll be rewarded with the child you've longed for.
29. I can't understand what it must be like for you but I will be thinking and praying for a successful outcome. Good luck.
30. IVF can be so emotionally draining. Remember to take care of yourself and if you need someone to talk to don't hesitate to get in touch.
31. You are so good with children it is a tragedy you haven't been able to have your own. I am so hoping that IVF will be the answer. Good luck!
32. Sending love and support as you begin your IVF journey. I hope it's a simple process that results in the happiest of outcomes.
33. May IVF finally bring you the family you have been hoping for. I really hope this is just the the beginning of an amazing journey for you.
34. My one wish is that your IVF works and you get the chance to experience motherhood. You are such a fantastic person you will make a loving and brilliant mom.
35. IVF is a difficult thing to go through but if it works, and I'm sure it will, you are going to have the family you have always dreamed of. Good luck!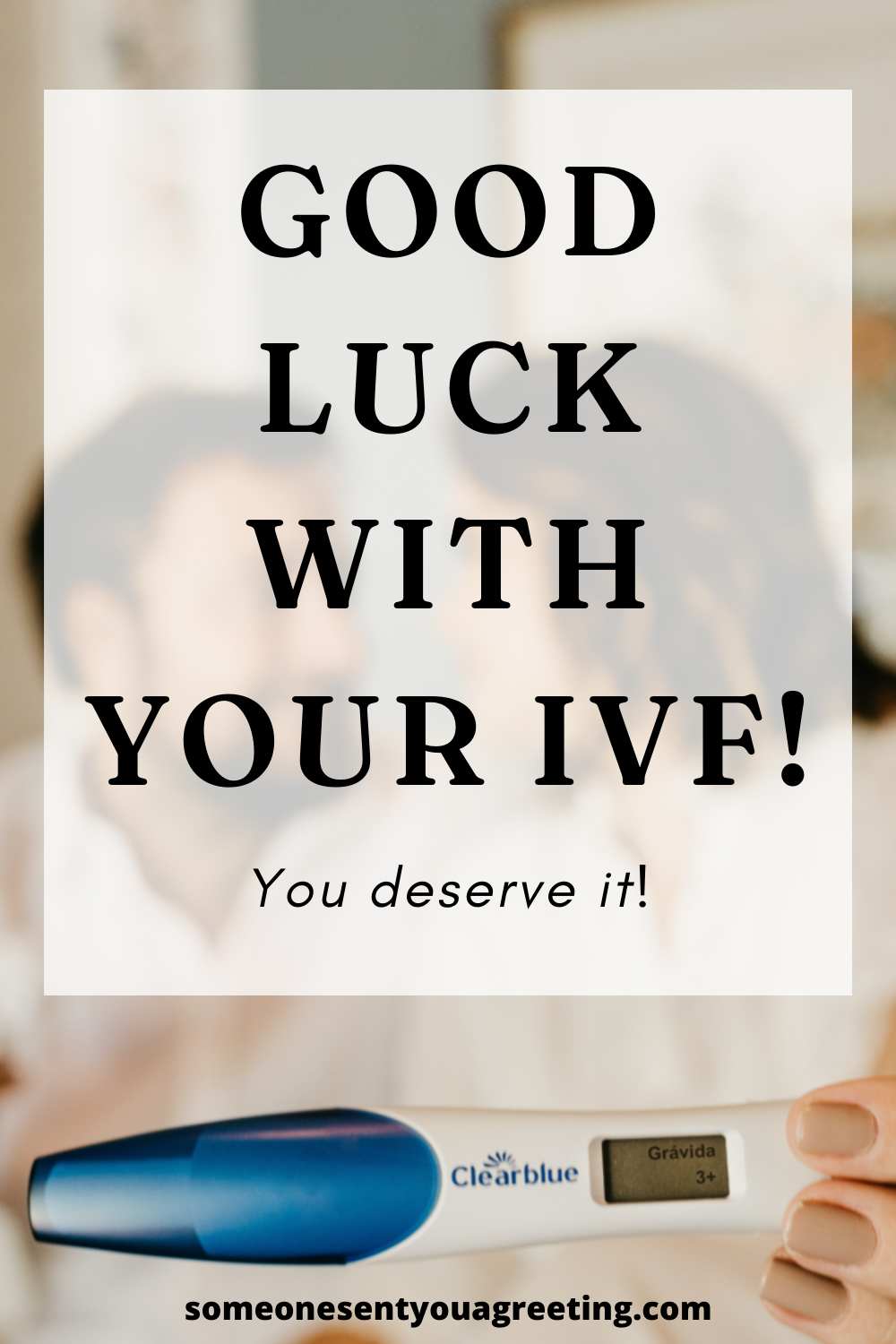 We hope you have found these good luck messages for IVF helpful. IVF can be an incredibly difficult time for those going through it. So knowing their friends and family are thinking of them will help to make the IVF process that little bit easier.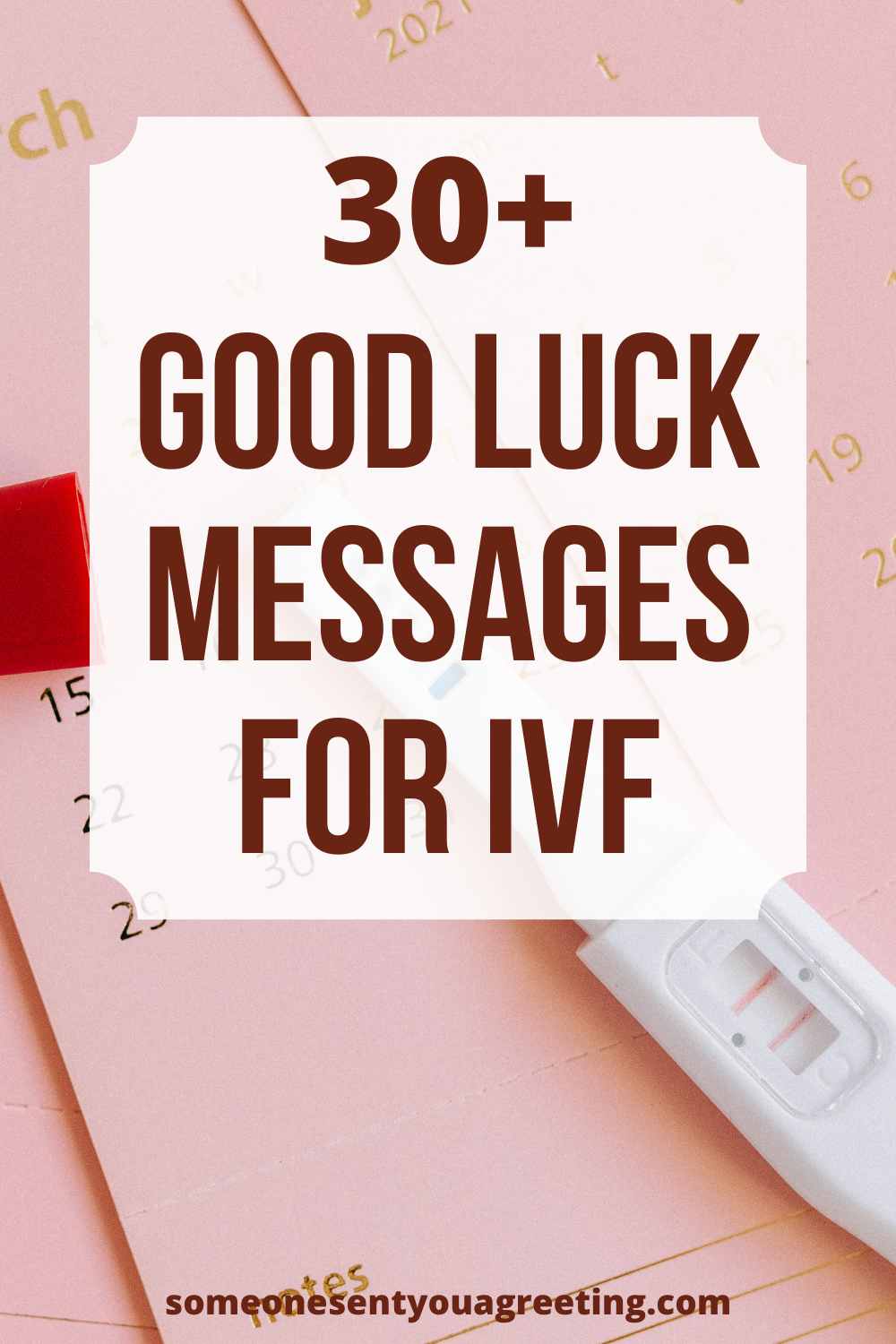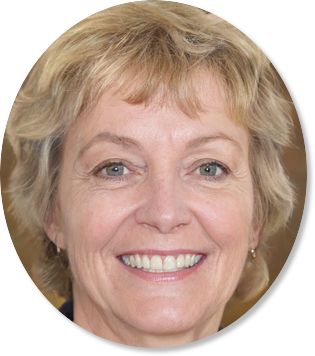 Sally Gibson is the founder of Someone Sent you a Greeting, a holiday/celebration website. Sally's writing work has been mentioned in Woman's World, Yahoo, Women's Health, MSN and more. If you have any questions get in contact with one of the team via the about page.