Sending a Halloween card isn't all that common yet. However many people do, and if you are one of them then you may be struggling with what to write in your Halloween card. If so then this article is perfect for you! We've got a whole selection of Halloween wishes and messages to give you some great ideas. Just read on.
A Halloween message isn't too difficult to write or come up with, although it may feel that way. That's probably because sending one is still relatively new.
Keeping it simple and easy is usually the best way to go. You can also add some humour to the card as Halloween is meant to be a fun and exciting holiday.
The Halloween quotes below will cover all these different types of message to use. If you are just looking to wish someone​ on Facebook or Twitter a happy Halloween then many of the messages below are perfect for that as well.
So use theses messages as ideas for what to write yourself or use them directly in your card.
Happy Halloween Greetings
Happy Halloween! Have a frightfully good night
Best wishes on a spookily special Halloween
Happy Halloween! Don't eat too much candy!
Hope you have a scary and fun Halloween!
Wishing you a Halloween that screams!
Let's carve out some good times!
Halloween wishes are being sent your way for a pleasantly frightful day and a delightfully magical night. May the spirit of Halloween be with you.
Somebody told me you were going to wear a witch costume this Halloween. You could have fooled me because I thought you were already wearing one. Just kidding with ya. Have a Happy Halloween.
Here's to you having a frightfully pleasant Halloween.
Don't look now, but there's no floor beneath you! Oops, sorry! Happy Halloween!
When the little monsters come knocking on your door, tell them to scram—forever more! Happy Halloween!!
Trick or treat. You are so sweet, and it would be great if we could meet. Halloween greetings and best wishes for the Happiest Halloween ever.
In my search for the scariest looking costume, I realized nothing is more frightening than the clothes you wear. Okay, you win! Sincere Halloween wishes.
I love the skeleton in your yard. Is it the one you've been hiding in your closet all these years? Chuckles. Have a spooktacular Halloween.
Let the power of Halloween charge up your broomstick as well as your soul. Let the full moon bring all good things into your life.
Happy Halloween to all you spookily special people out there. Remember to have fun and don't frighten too many people!!
What I love most about Halloween is, I get to eat a lot of the candy my kids collect. Life is good. Halloween makes it better. Have a sweet one.
You're never too old to dress up on Halloween, and you're never too old to get naked on a magical Halloween night. Have fun on Halloween, my friend.
I heard you'd like to be Superman for Halloween. No offense, but I think you'd be better as Peter from Family Guy. Have an enjoyable and laid back Halloween.
Do you know, some people believe the deceased come back from the dead to visit the living on Halloween? I hope all who come to visit you put a smile on your face this Halloween.
Halloween is a holiday children of all ages can enjoy. I hope you and your inner child have loads of fun. Best Halloween wishes from someone who never wants to grow up.
If you see a pumpkin in my window, then you know it's Halloween. I hope that it's the kind of day that really makes you scream.
On Halloween, I hope you laugh until you cry, and I hope the Halloween treats you receive far outnumber the number of tricks played on you. Enjoy Halloween to the fullest.
When given the choice of a trick or a treat, I would take the latter. Knowing you has been the best treat of my life, which is why I'm wishing you the best on Halloween day.
Happy Halloween, Happy Halloween, Happy Halloween! Redundant? Yes. Boring? No. Hope yours is delightful, frightful, and sweet in every way. Hope it is a fun experience.
There's a black cat in window and a pumpkin on my stoop. On the lawn is a ghost and a witch. This tells me Halloween is very near, so Happy Halloween to you.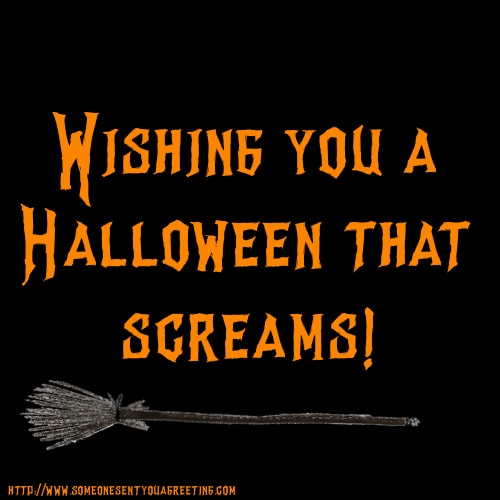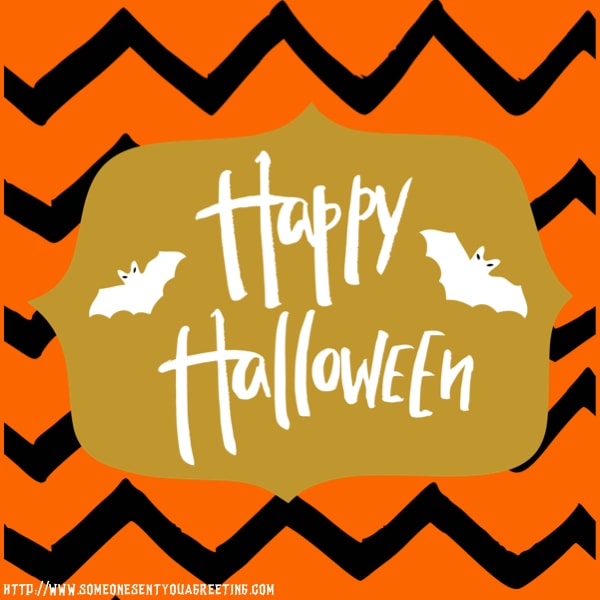 ---
Funny Quotes
Halloween is really just a day for us to dress up like our favorite characters and act like kids again without anyone thinking we are crazy. Happy Halloween.
Good friends share their Halloween candy.
A candy a day keeps the monsters away.
Happy Halloween! Time to carve out the pumpkin, bring out the candies and let's get sugar high.
Halloween is the best time to show your neighbors how normal you are by dressing up like a monster and threatening them if they don't give you candy. Then later that night you can go trick-or-treating too!
I hope your Halloween doesn't suck like a vampire.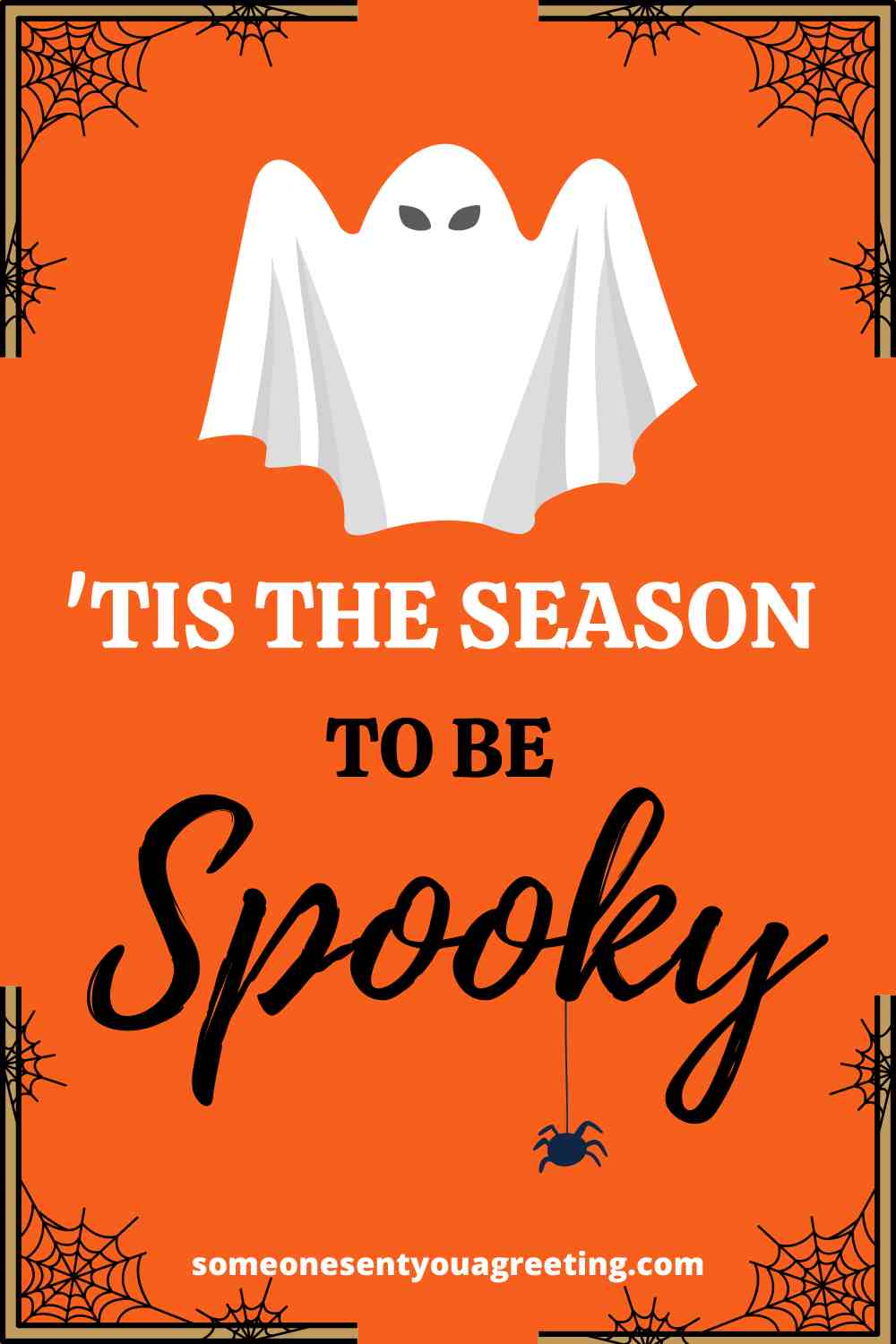 Cute Quotes
This Halloween I'd like to tell you a thing or two, it's okay to be the devil, it's okay to have a tattoo, it's okay to be an angel, it's okay to trick or treat too.
Keep calm, trick or treat and carry on.
May you have a fang-tastic evening, ghoul-friend! I am so lucky to have you in my life. Halloween wishes to you!
Life with you is just getting boo-tter and better. Happy Halloween!
I have a sugar crush on you. Happy Halloween!
For Kids
"Double, double toil and trouble;
fire burn and cauldron bubble"
"When black cats prowl and pumpkins gleam, May luck be yours on Halloween"
Have a fang-tastic night!
I witch you a Happy Halloween
Please park all brooms at the door
Boo to you from our crew
Hopefully you can now celebrate All Hallows' Eve in the most spooktacular way with the help of these Halloween greetings.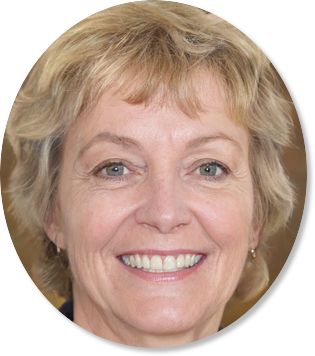 Sally Gibson is the founder of Someone Sent you a Greeting, a holiday/celebration website. Sally's writing work has been mentioned in Woman's World, Yahoo, Women's Health, MSN and more. If you have any questions get in contact with one of the team via the about page.