When writing a card message for someone you may want to include religious words or greetings. If you have a religious family member or friend then you may decide that this is more appropriate and fitting for them.
A religious message can be uplifting, thoughtful and comforting. There are also many different religious sayings that fit all different types of ocassion, be it a birthday or wedding through to obvious religious festivals like Easter and Christmas and even something less important like a person's retirement or anniversary.
So we've compiled a large amount of religious wishes and messages for every occasion and holiday. Feel free to use them as you like or change them for any card.
Religious Birthday Messages
Here is a toast to celebrate the great life you have lived. Cheers on your birthday! I thank God that He made you for you have brought so much joy into our life.
When God created you, He has done so with a purpose and a plan. He has seen all your days right before you have lived one of them so remember that you are truly special in the eyes of God. Happy Birthday!
On this special day of yours, may the Lord God continue to pour his love on you wherever you go and in all the walks of your life! Happy Birthday!
Happy Birthday to you! I thank God for guiding you through until this day. May His grace and follow you through always!
Remember that we are all special in God's sight. On your birthday, may you be blessed with so many wonderful times in the coming years and many happy returns in your life! Happy Birthday!
On your birthday, my wish is for God to continue to pour out his blessings into your life and to the people you love. Be prepared to receive God's blessings for there will surely be lots of them. Happy Birthday!
Always let God choose your path for He will surely choose the right patch for you. Happy Birthday! Be happy for you truly deserve to be happy, not only this day but for the many more years ahead.
You are truly a blessing from God so it's really worth celebrating your birthday. Happy Birthday
Religious Retirement Messages
best wishes my friend
on your early retirement
our Lord will bless you
in all your future plans
with the desires of your heart
God will always be near you
showering his blessings and faith
on you and your family
He'll guide you with His love
walking the path of retirement
even now you retire
our Lord has plans for you
spreading His words of love
and passing your wisdom
to all your grandchildren
allow our Lord to
use your wisdom, commitment,
and abilities
to further help people in need
wish you a heartwarming retirement
may our Savior bless you
with an excellent health and
enrich your retirement life
with happiness and proud
in your future endeavors
God has blessed us
with a wonderful colleague
all these past years
you've guided us when needed
with your wisdom and experience
thanks and enjoy your retirement
Religious Wedding Messages
Use these messages if you aren't sure what to write in a religious wedding card and let the happy couple know how please you are for them.
Keep God the center of your marriage and it will be much easier to keep your relationship balanced. Love God first and it will be easier to love your spouse second. Congratulations!
Remember to pray with each other and for each other. Prayer is the key to keeping focused on what is most important in your lives together.
We are excited about and looking forward to finding out what God has in store for you. We know that His hand will be upon you and His spirit will grant you the wisdom you need when you need it.
Christ loves the church as his bride. His love is an example for us to use to model the kind of love that it takes for a good marriage.
As Christians, we know that we are sinners and that still God loved us. Keep this fact in mind in your marriage to help you stay humble and love unconditionally
When two are married, God becomes the bond between them. Let no man separate what God has joined.
Be careful not to depend on each other too much to fulfill what only God can provide. Put your faith in Him who is perfect in all things.
Always remember that true happiness comes from God and not from your spouse. One of the ways God can bless you with happiness is through the love of marriage.
We are confident that your marriage will be strong because we know that you two are strong in your faith. Remember your faith and trust in God in the times you need it. It will help you get through the challenges you will face together in life.
Marriage is about trusting, sacrificing, and forgiving. Jesus is the ultimate role model for how to behave in your marriage.
Use god's love, forgiveness, and grace as a model of the love of your marriage and you should have no problems keeping it strong. Congratulations and best wishes on God's plans for future.
We are confident that God has many blessings prepared for your two lives together. Congratulations and best wishes.
Remember to pray together often so that your values, goals, and dreams will be made together with the guidance of God's wisdom.
It's easy to see the love of Jesus in both of you as you show love toward each other. As Christians, your love is an example of Christ's love for us. You guys are an inspiration.
I wanted to pick out some specific Bible verses to help you out in your marriage and I ended up with quite a few. The verses I suggest run from the beginning of Genesis through the last verse in Revelation. Make sure you read my suggested verses together and often.
God has many blessings in store for you. He said, 'be fruitful and multiply.' Congratulations on your holy matrimony.
Thank you for letting us be part of this most important occasion in your lives. Not only is this a HUGE legal partnership, but your marriage is a holy act of faith in each other and in God to give you the grace to see it through to the end.
God created both of you separately, and now He is creating something more by joining you together. 'Let no man pull apart what God has joined.'
We figured your marriage would be the natural result of two cool people who love God and love each other.
Pray for each other and encourage each other and your hearts will remain in the right place for your marriage to flourish and be blessed by God.
Remember the promises you made today and keep God the center of your relationship.
The Bible says, 'two are able to defend themselves.' Just don't forget that you are on the same team, and now one will be able to conquer you. Together you will be strong against evil.
Remember to forgive each other just as God has forgiven you and you will hold the humility that it takes to love each other with grace.
When… and not if you guys fight, remember that Jesus is in the room with you. This way you will have the love, respect, and humility that it will take to love each other when you are not lovable.
Religious Christmas Messages
 Christmas… a special time of Worshiping Our King. May the blessing of knowing Christ enrich your life in the year 2017.
May the miracle of Christmas fill your heart with joy and peace.
From our family to yours, Merry Christmas and blessings for the New Year.
Joy to The World… In Christ Alone – Merry Christmas!
May you rejoice in the miracle, the gift and the promise of Christmas.
The true joy of Christmas is in the everlasting love of Christ. Wishing you a joyous Christmas and blessings in the coming New Year.
The true joy of Christmas is the love of Christ, shared with family and friends. May you find His peace, love and joy in the coming New Year.
Religious Easter Messages
May the warmth of this season overwhelm your home May His blessings come overflowing
May you be happier each day And be filled with His grace Happy Easter!
Happy Easter! May this season bring overwhelming treats throughout the whole year May your heart abound the fullness of joy from heavens above Relish the outpouring of blessings this season May you have a blessed Easter!
Rejoicing and reveling Hopping and grinning Thanking and praising God all for His blessings! Wishing you a blessed Easter!
May God's grace abound sweetly upon you and our family. I'm leaping for joy this Easter for what God has done in my life I pray you'd feel the same way I wish that everything will go well with you. Happy Easter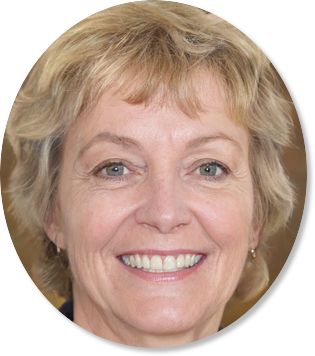 Sally Gibson is the founder of Someone Sent you a Greeting, a holiday/celebration website. Sally's writing work has been mentioned in Woman's World, Yahoo, Women's Health, MSN and more. If you have any questions get in contact with one of the team via the about page.