Halloween is all about the scares, right? Well, and candy! But everyone likes being frightened on Hallows Eve. And what better way to scare someone than with some frighteningly good Halloween quotes!
We've collected only the best scary Halloween sayings as well as some cute and funny ones for the more sensitive souls out there.
So whether you're writing a Halloween party invitation and need a good quote for it, want to share a funny saying on Facebook or looking for inspiration for a great Instagram caption for Halloween then these quotes will be perfect.
Short Halloween Quotes
"Sticky fingers, tired feet; one last house, trick or treat!" – Rusty Fischer
"Where there is no imagination, there is no horror" – Arthur Conan Doyle
"There is something haunting in the light of the moon" – Joseph Conrad
"The moon has awoken with the sleep of the sun, the light has been broken; the spell has begun" – Midgard Morningstar
"We make up horrors to help us cope with the real ones" – Stephen King
"If human beings had genuine courage, they'd wear their costumes every day of the year, not just on Halloween" – Douglas Coupland
"Halloween is not only about putting on a costume, but it's about finding the imagination and costume within ourselves" – Elvis Duran
"By the pricking of my thumbs, something wicked this way comes" – William Shakespeare
"I love Halloween, and I love that feeling: the cold air, the spooky dangers lurking around the corner" – Evan Peters
"Nothing on earth is so beautiful as the final haul on Halloween night" – Steve Almond
"On Halloween you get to become anything that you want to be" – Ava Dellaira
"Just because I cannot see it, doesn't mean I can't believe it!" – Jack Skellington
"Shadows of a thousands years rise again unseen, voices whisper in the trees, 'Tonight is Halloween!'" – Dexter Kozen
"When black cats prowl and pumpkins gleam, may luck be yours on Halloween" – Unknown
"October was always the least dependable of months … full of ghosts and shadows" – Joy Fielding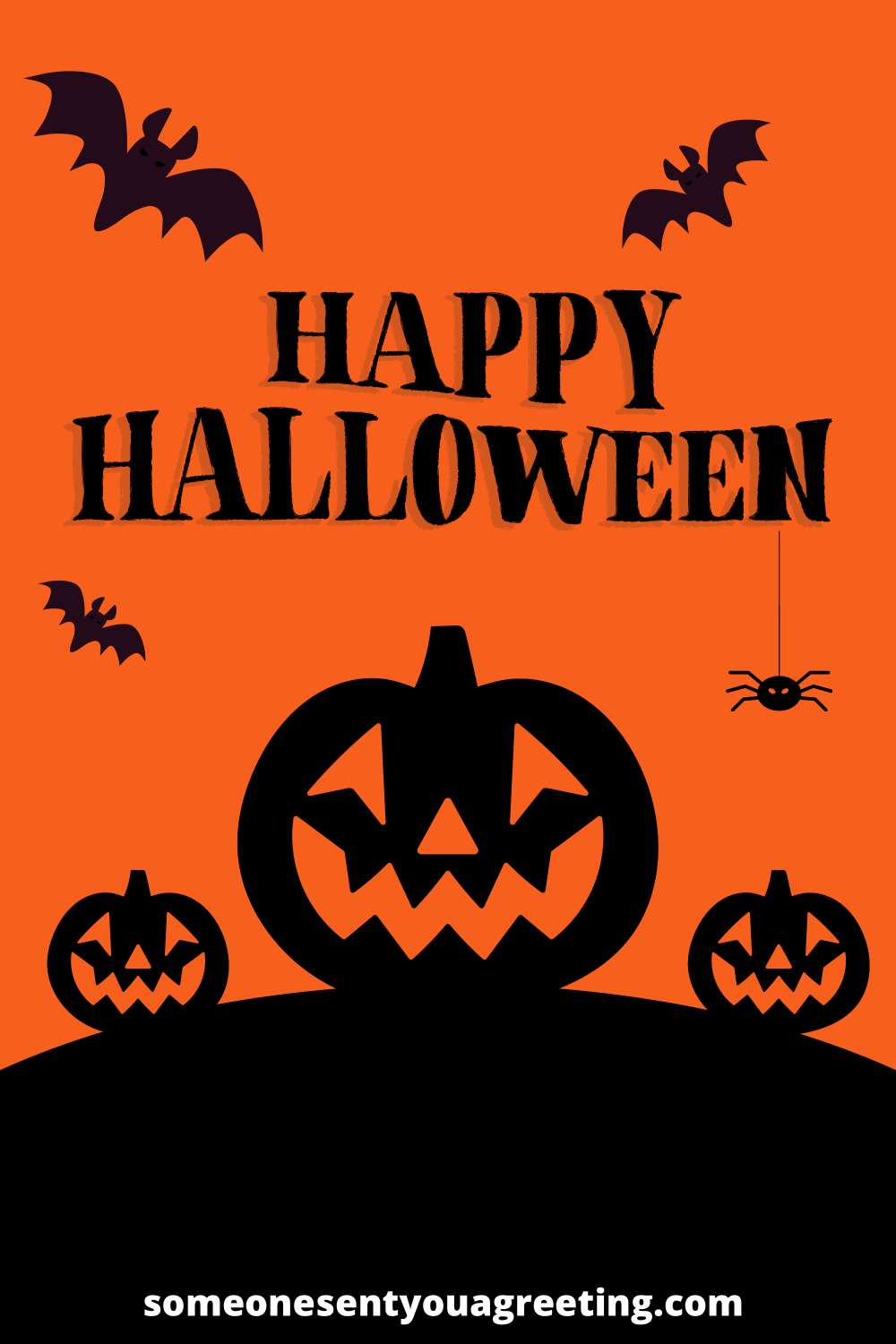 Cute Halloween Quotes
"Halloween was confusing. All my life my parents said, 'Never take candy from strangers.' And then they dressed me up and said, 'Go beg for it'" – Rita Rudner
"I'm so glad I live in a world where there are Octobers" – L.M. Montgomery
"I was working in the lab late one night, When my eyes beheld an eerie sight, For my monster from his slab began to rise, And suddenly to my surprise. He did the mash, He did the monster mash, The monster mash, It was a graveyard smash. He did the mash, It caught on in a flash, He did the mash,He did the monster mash" – Bobby "Boris" Pickett, Monster Mash
"On Halloween, witches come true; wild ghosts escape from dreams. Each monster dances in the park" – Nick Gordon
"Every day is Halloween, isn't it? For some of us" – Tim Burton
"We have had our summer evenings, now for October eves!" – Humbert Wolfe
"Trick or treat, bag of sweets, ghosts are walking down the street" – Unknown
" I'll stop wearing black when they make a darker color" – Wednesday Adams
"The great thing about candy is that IT can't be spoiled by the adult world. Candy is innocent" – Rosecrans Baldwin
"She used to tell me that a full moon was when mysterious things happen and wishes come true" – Shannon Thompson
"I put a spell on you because you're mine" – Jay Hawkins
"There is a child in every one of us who is still a trick-or-treater looking for a brightly-lit front porch" – Robert Brault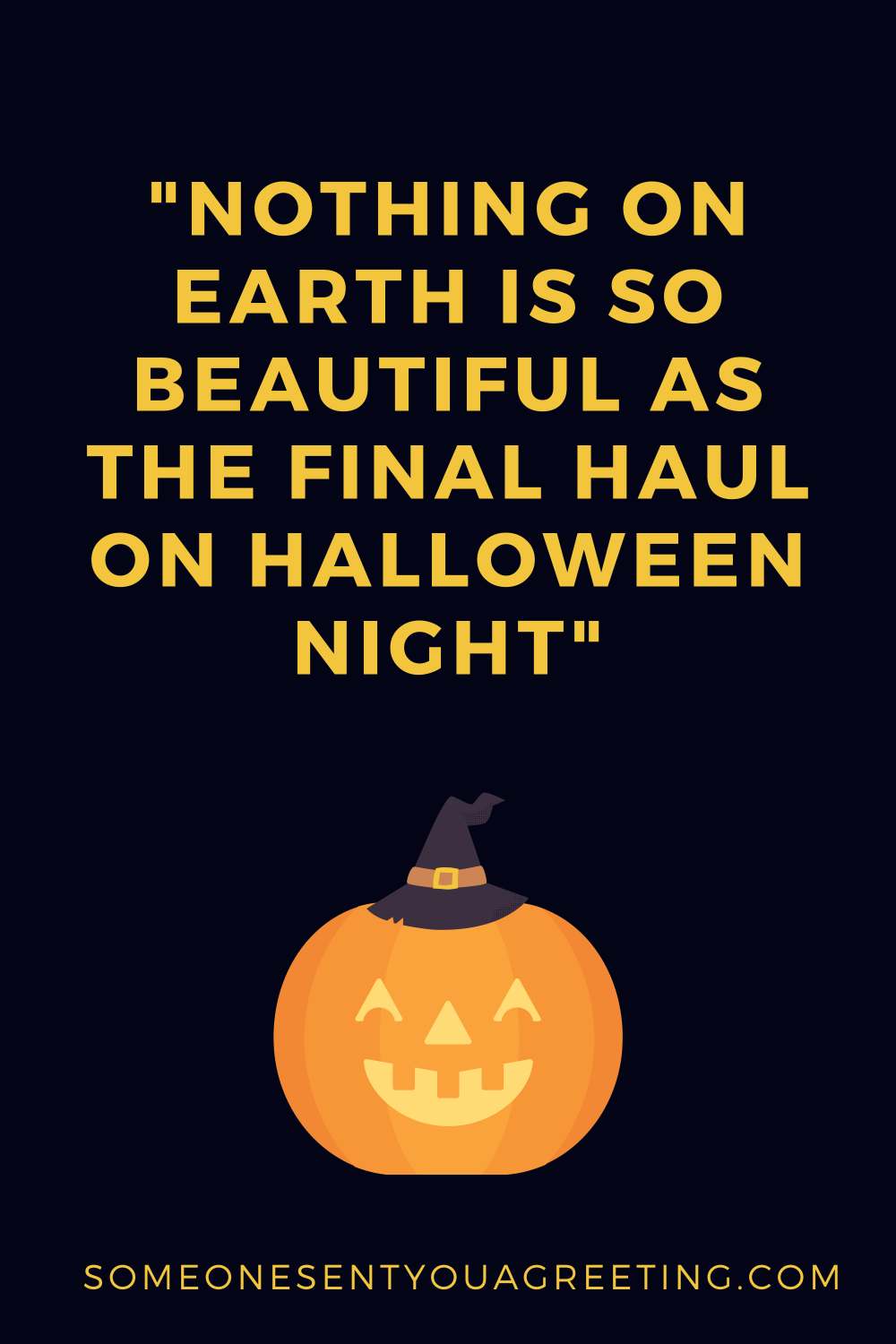 Scary Halloween Quotes
"Never trust anything that can think for itself if you can't see where it keeps its brain" – JK Rowling
"Halloween wraps fear in innocence, as though it were a slightly sour sweet. Let terror, then, be turned into a treat" – Nicholas Gordon
"The dead rise again, bats fly, terror strikes and screams echo, for tonight it's Halloween" – Unknown
"Shadows mutter, mist replies; darkness purrs as midnight sighs" – Rusty Fischer
"When witches go riding, and black cats are seen, the moon laughs and whispers, 'tis near Halloween" – Unknown
"It's as much fun to scare as to be scared" – Vincent Price
"Werewolves howl. Phantoms prowl. Halloween's upon us now" – Richelle Goodrich
"Anyone could see that the wind was a special wind this night, and the darkness took on a special feel because it was All Hallows' Eve" – Ray Bradbury
"Everyone is a moon and has a dark side, which he never shows to anybody" – Mark Twain
"Oh how the candles will be lit and the wood of worm burn in a fiery dust. For on all Hallow's Eve will the spirits come to play, and only the fruit of thy womb will satisfy their endless roaming" – Solange Nicole
"Tasty, tasty, beautiful fear" – It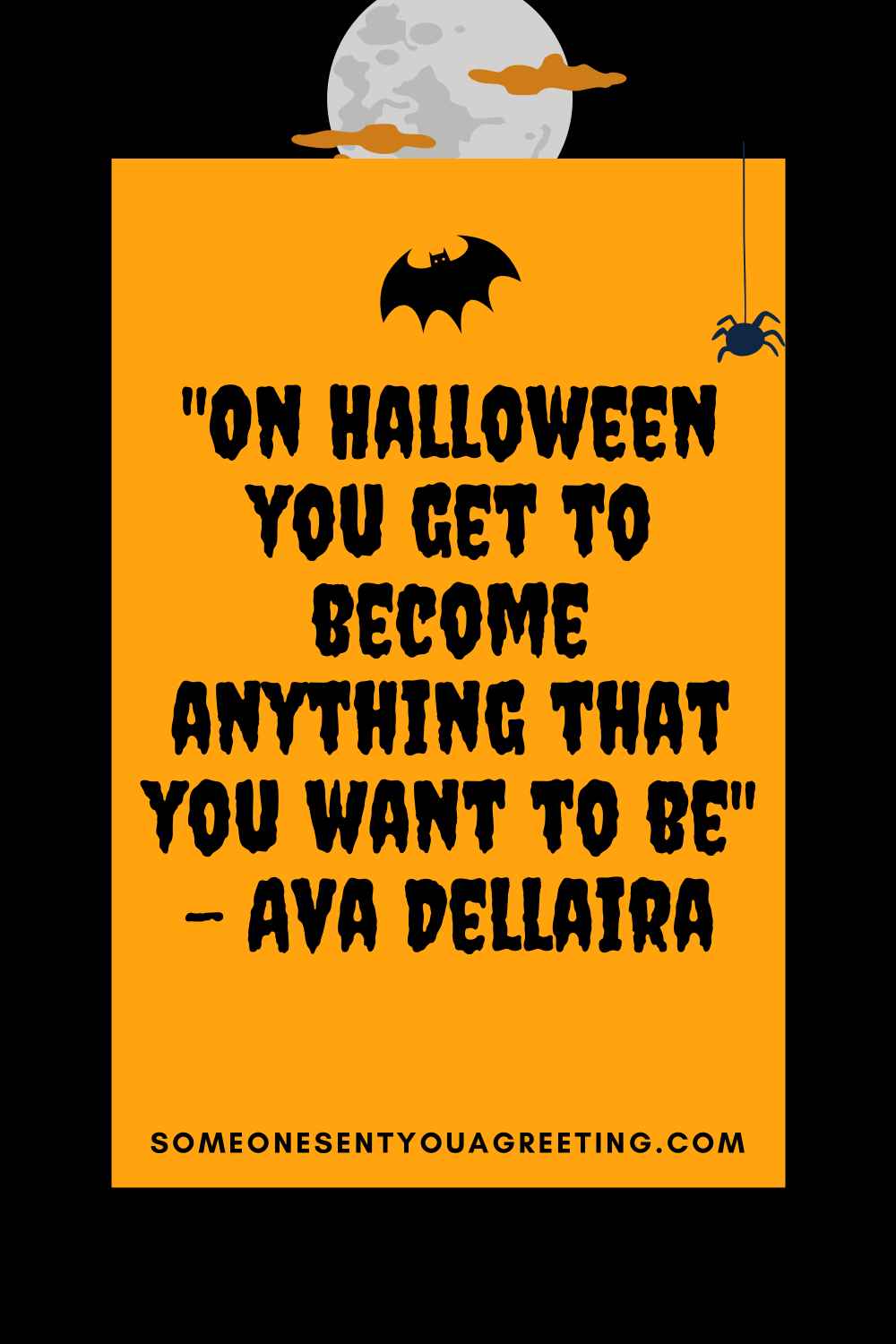 Halloween Movie Quotes
"Double, double toil and trouble; Fire burn and caldron bubble" – Shakespeare's Macbeth
"Whatever you do, don't fall asleep" – A Nightmare on Elm Street
"I've seen enough horror movies to know that any weirdo wearing a mask is never friendly" – Elizabeth, Friday the 13th Part VI: Jason Lives
"I'm a homicidal maniac, they look just like everyone else" – Wednesday, The Addams Family
"Do you believe in destiny? That even the powers of time can be altered for a single purpose?" – Dracula
"Be afraid… Be very afraid" – Ronnie, The Fly
"There is something at work in my soul, which I do not understand" – Mary Shelley, Frankenstein
"Magic is really very simple, all you've got to do is want something and then let yourself have it" – Aggie Cromwell, Halloweentown
"It's Halloween, everyone's entitled to one good scare" – Brackett, Halloween
"It's just a bunch of hocus pocus!" – Max, Hocus Pocus
"I'm the ghost with the most, babe" – Betelgeuse from Beetlejuice
"You can't kill the Boogey man" – Tommy, Halloween
"A ghost can be a lot of things. A memory, a daydream, a secret. Grief, anger, guilt. But, in my experience, most times they're just what we want to see." – Steven Crain, The Haunting of Hill House
"It's easier to dismiss ghosts in the daylight" – Patricia Briggs, Dragon Bones
"The Halloween wind was blowing, not a blasting of wind but a right-sized swelling, falling, and gushing of wind. It was a lovely and exciting night, exactly the kind of night Halloween should be" – Eleanor Estes, The Witch Family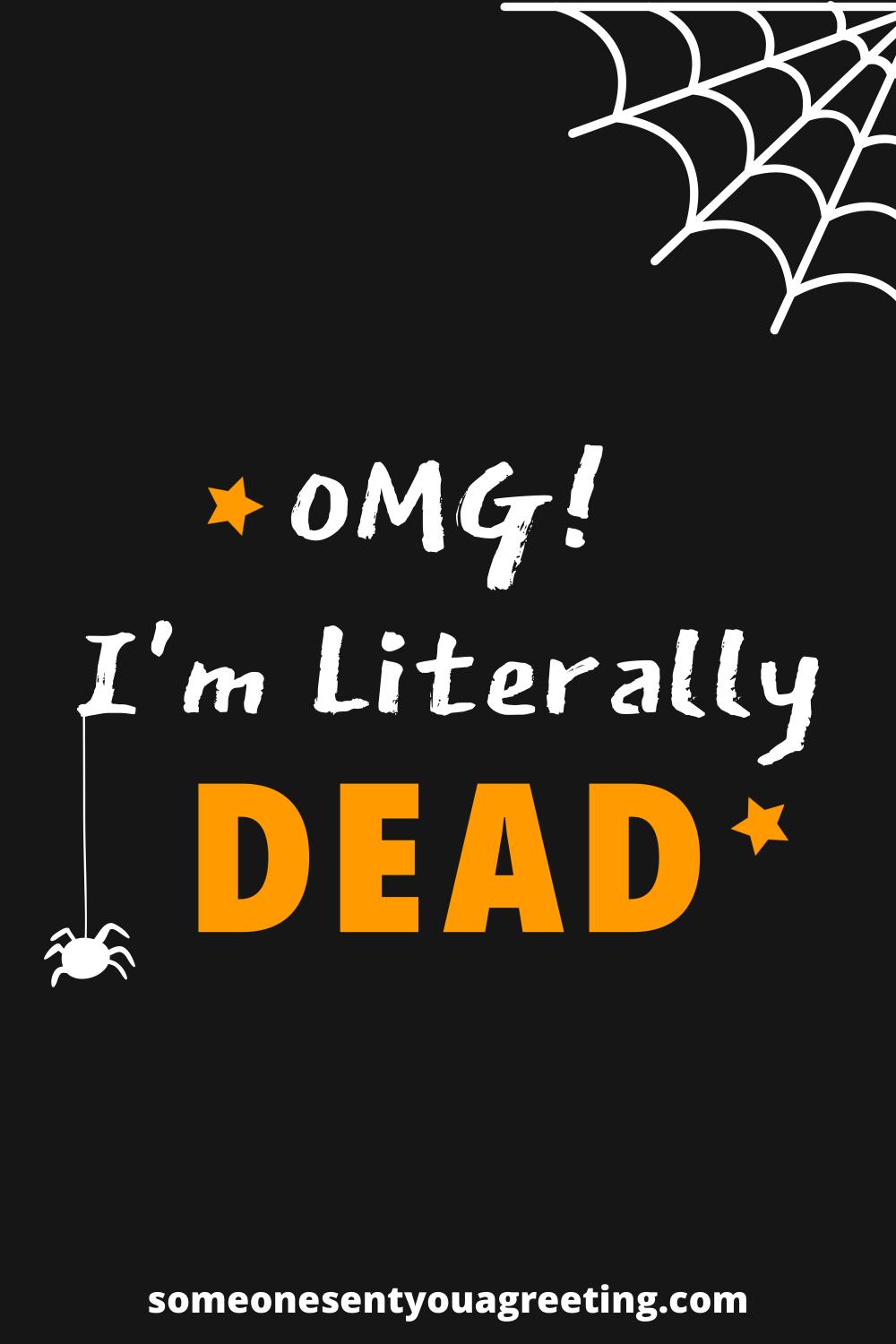 We hope you liked these scary, spooky Halloween quotes and sayings. Share them on social media, use them for a party or just scare your friends with them.
Whatever you choose to do have a very happy Halloween and don't eat too much candy!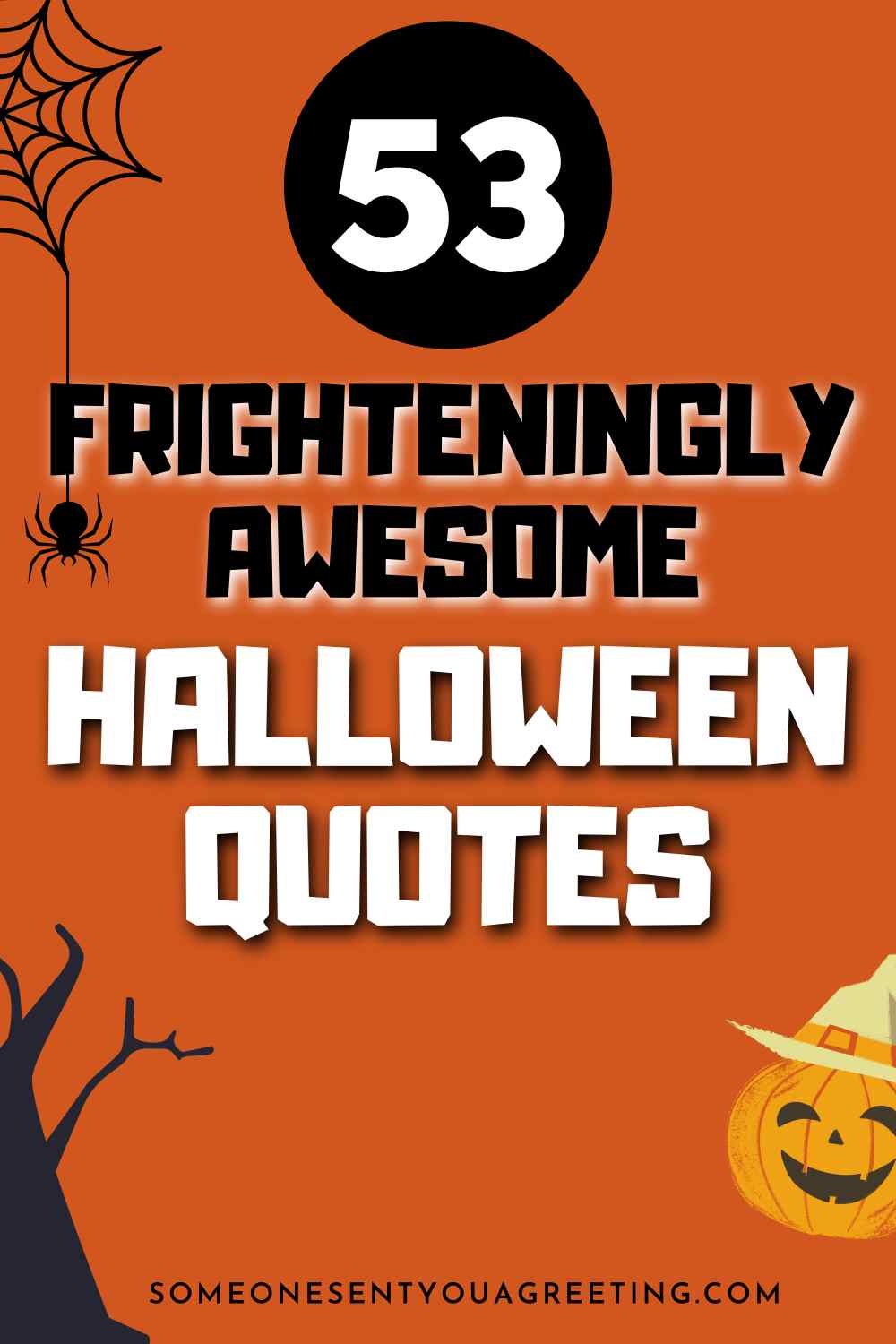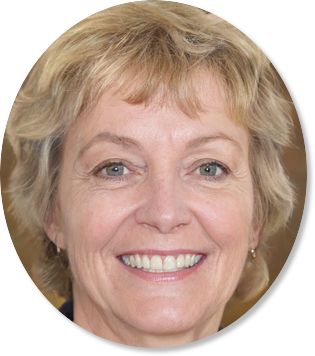 Sally Gibson is the founder of Someone Sent you a Greeting, a holiday/celebration website. Sally's writing work has been mentioned in Woman's World, Yahoo, Women's Health, MSN and more. If you have any questions get in contact with one of the team via the about page.