The 15th birthday of a teenager is never easy. They're known for being surly and moody, and definitely not wanting to celebrate with their family.
So trying to wish someone a happy 15th birthday and show you care is tough. Finding words that will get through to a teenager and actually resonate with them isn't easy.
If you can't get a 15 year old to look up from their phone any other time what chance have you got even for their birthday?
Hopefully then these 15th birthday wishes will help.
If you are struggling with a birthday card message for a 15 year old these funny and heartfelt quotes and wishes are perfect.
Try using them in a card, saying in person or the teenagers preferred method of communication – Instagram/Facebook/TikTok!
Birthday Wishes for a 15 Year Old
Happy 15th birthday! You've grown into a really impressive young man and I'm delighted I've been there to witness it
Have a great 15th birthday and enjoy all the celebrations
Congratulations on turning 15! Try to enjoy today and all the fun it brings as I know school must be getting pretty serious at the moment
All my best birthday wishes! You only turn 15 once so make the most of it!
Happy bday! You're almost a fully fledged adult now.. that means you'll have to start acting like one too!
Here's to a happy birthday that is nothing but laughter and loads of fun
You've earned a really great birthday! Fingers crossed it's everything you hoped for and more
Congratulations to you on your 15th year and sending all my best wishes
Hope you have a really awesome birthday!
Sending my wishes for you to have a really happy 15th birthday. All my love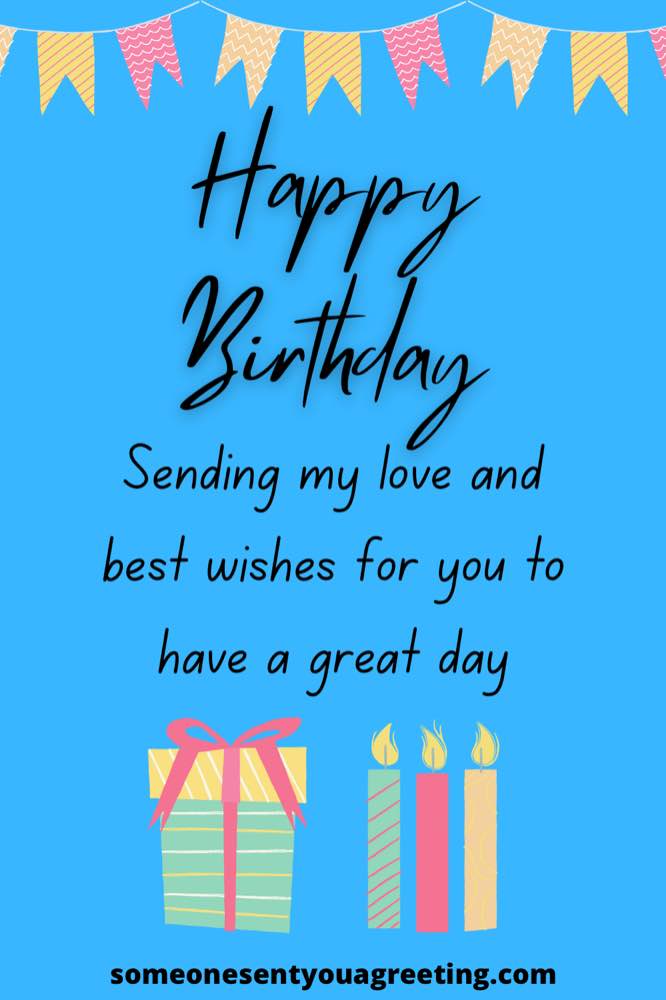 15th Birthday Messages for a Boy
Congratulations! You've had 15 years of being amazing and will no doubt have many more
To a boy no who's about to become a man. Happy birthday
It's been a joy to watch you grow into such an outstanding young man. Happy birthday
You may be turning 15 but you'll always be that sweet little boy to me! Happy birthday
Happy 15 year birthday. I hope you get to enjoy a really great day
For a Girl
Being a teenage girl is filled with so many worries but I hope your birthday is lots of fun and good times
Happy birthday! You have turned into a beautiful young woman
To the cutest and most perfect 15 year old, have a really lovely birthday
Enjoy all that being 15 brings. You're doing great! Happy bday
15 years old now? You must be getting a lot of attention from all the boys!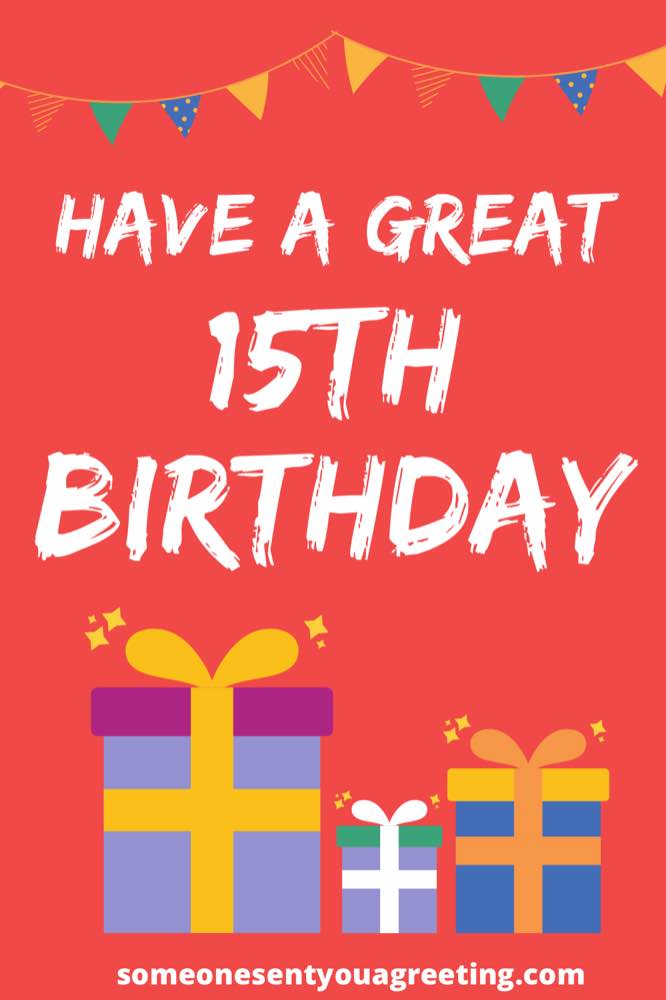 For Son
On your 15th birthday I just wanted to let you know how proud of you I am and the way you've grown up. Happy birthday son
No one is more important to me than you. Have a great birthday my amazing son
I know I'm your mom so I'm the most embarrassing person in the world but I promise to be on my best behaviour today. Happy birthday
We love you more than we could ever possibly say. Happy birthday son
You are our world – have a fantastic 15th birthday
For Daughter
You are our pride and joy – happy 15th birthday
To our very special daughter – we cherish every moment with you. Happy birthday
Today we celebrate our perfect daughter – happy birthday darling and never forget how much we love you
Here's to you having a birthday that is fun filled and brings you only joy
You are as adorable now as the day you were born. Still my perfect little angel. Happy birthday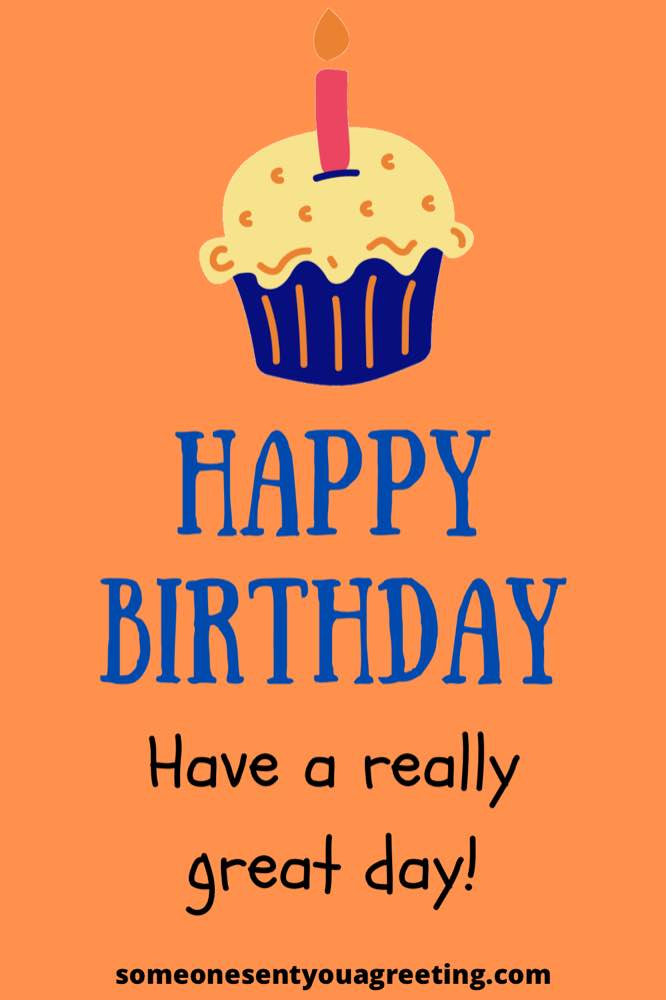 For Grandson
Happy birthday to our wonderful grandson. Congratulations on turning 15, have a great day
We are sending our best wishes on your 15th birthday and hoping you get everything your heart desires
We can't say enough how precious you are to us. Seeing you grow up has been one of our greatest joys. Have a lovely birthday
Happy birthday to the kindest, sweetest grandson in the world!
Wishing my darling grandson a truly special and magical 15th birthday
For Granddaughter
To the most beautiful granddaughter, have a lovely and happy 15th birthday
You are more special to me than I could ever truly say. Happy 15th birthday to my granddaughter
You're still so young but I want you to remember to never stop chasing your dreams. You can do anything your put your mind to. Happy birthday
I hope your 15th year is filled with excitement and happiness
You, my amazing granddaughter, make me so proud! Happy birthday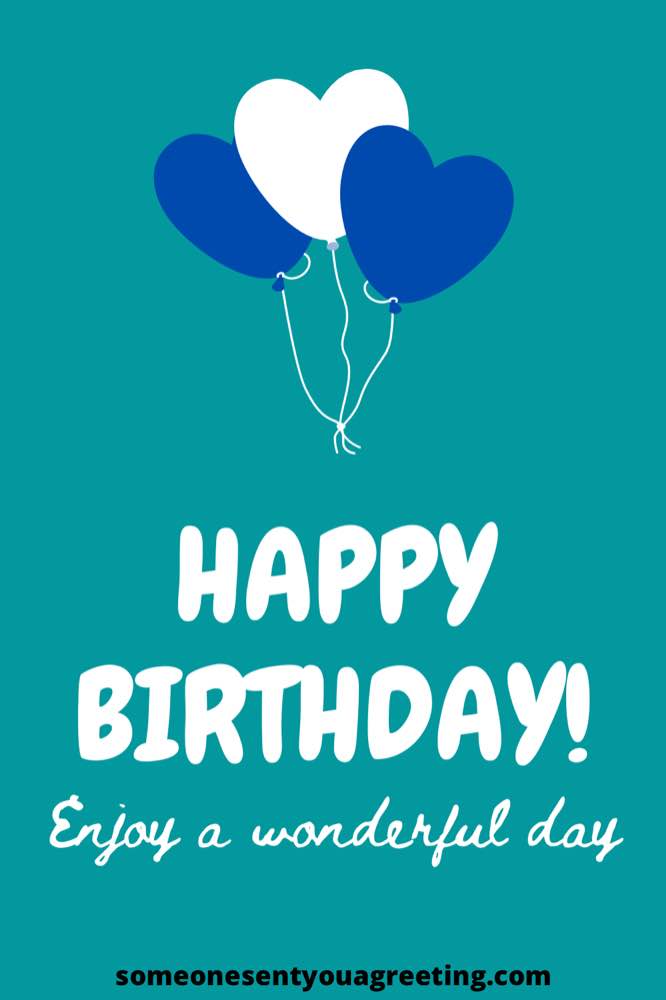 For Nephew
Happy birthday to my favorite nephew. Sending you loving wishes for a top birthday
Happy 15th birthday to a nephew who is as fun as he is smart
I'm lucky to have got such an awesome nephew. Happy bday
I wish I had the opportunity to see you more often but I still want to wish you a great 15th birthday
Have a really great day! Happy birthday
For Niece
As you're beautiful, funny and super talented you clearly take after your wonderful aunt – me! Happy birthday to my lovely niece
Enjoy the journey that is growing up and never stop reaching for the stars. Happy birthday
Have a great 15th year – happy birthday
May your 15th birthday bring you fun and happiness
I am delighted to call you my niece and I hope you have a really brilliant day
For Brother
You're the most irritating brother on this planet, and so after 15 years you'd think I'd be sick of you… but actually I really love you. Happy birthday bro!
Happy 15th birthday to my big brother. You should consider yourself lucky to have a little sister as awesome as me!
I'm giving you a free pass today as it's your birthday but tomorrow I'm going to go back to annoying you like usual!
I hope you have a great day bro! Happy bday
I know we don't talk about this stuff much but you've always been such a inspiration to me. Happy birthday bro
For Sister
Happy birthday to my big sister. Hoping you have a really amazing day
Happy birthday to my cute little sis. Don't grow up too fast
Here's to you having an incredible 15th birthday sis, enjoy it
Happy 15th birthday to a truly perfect sister. I got so lucky when I was blessed with a sister
You are becoming a beautiful young woman. Happy birthday
Even though whatever you say or write may fall on deaf ears when it comes to teenagers you should still try!
Ideally these 15th birthday wishes will have helped with saying happy birthday to a 15 year old as best as you can.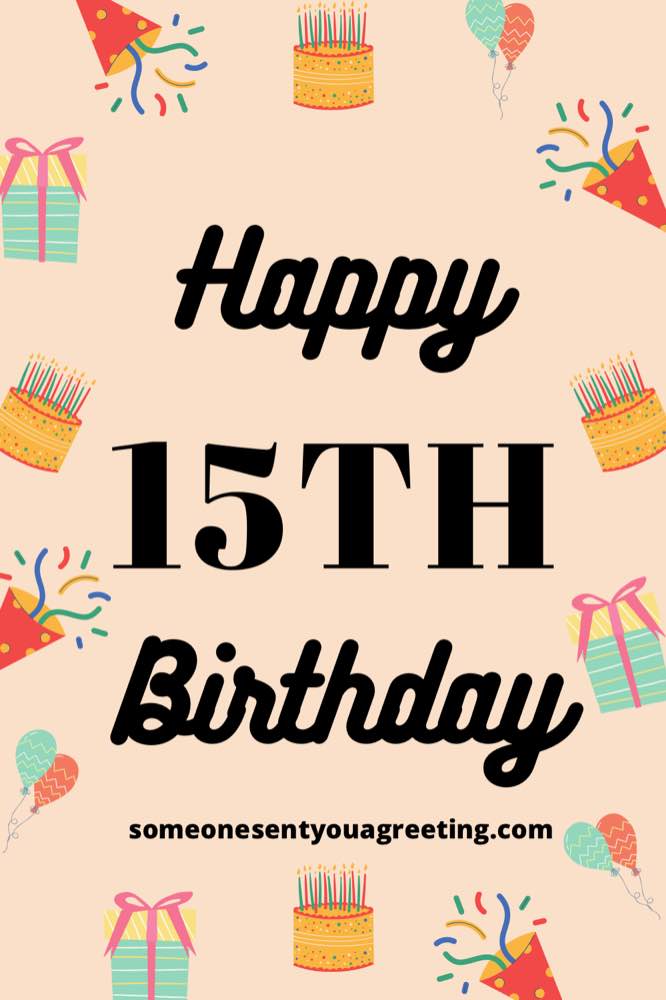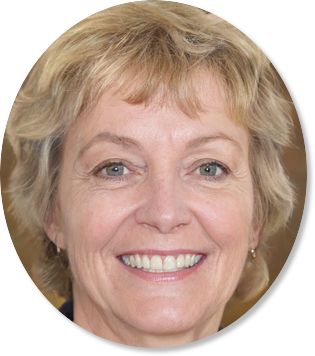 Sally Gibson is the founder of Someone Sent you a Greeting, a holiday/celebration website. Sally's writing work has been mentioned in Woman's World, Yahoo, Women's Health, MSN and more. If you have any questions get in contact with one of the team via the about page.