Is one of the favorite women in your life about to celebrate a birthday? Want to wish her a happy birthday in the most special way possible? Be it your wife, girlfriend, sister or even mom it's always nice to let those beautiful women we hold so dear know how much we appreciate them. And even more so when it's an occasion like their birthday!
But finding the right words for your birthday wishes can be tricky. You can stick with something tried and tested like Happy Birthday Beautiful!
However you will probably want to say something a bit more unique. These ladies are important to you, right? So try our list of sexy and cute birthday wishes that will properly show her how amazing she is.
Happy Birthday Beautiful Wishes for Women
These messages are designed to be ideal for any of the women in your life. Use them in card, to go with a gift or even to say to in person. Just give all those special ladies the biggest birthday wishes you can.
Happy Birthday, beautiful! May your day be as special as you are
Happy Birthday to the most gorgeous woman in the world!
Your beauty shines both inside and out. Happy birthday to a truly special lady
I just wanted to wish the sexiest woman I know a very happy birthday
To the sweetest girl I know – hope you have a great birthday
Happy Birthday to one stunning lady! I don't know how you do it but you never seem to age
Beautiful is in the eye of the beholder, and I behold one beautiful woman! Happy Birthday!
You're kind, smart, funny, what else… oh yeah, gorgeous! Happy Birthday, beautiful!
To my stunning, fabulous, amazing friend.. sorry I forgot your birthday!
Most of us get wiser or richer with age. Somehow you're getting more beautiful! Happy Birthday miracle worker!
I hope your day is filled with hugs, smiles and happiness. Happy birthday sweetie
Life should be lived with a smile on your face and no one does a better job of putting one on my face than your beautiful face!
Here's to a day that creates beautiful memories you can cherish for years to come
Your smile lights up any room your in and I'm hoping on your birthday we're all lucky enough to see it
Happy Birthday to the most beautiful person I've seen.. and who reminds me a lot of myself!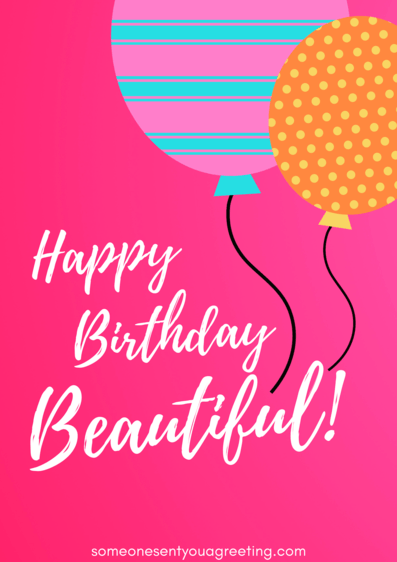 For a Beautiful Wife
Use these touching and affectionate birthday wishes to say happy birthday to your wife. Show her you care and that she's the most important person in the world to you.
I was the luckiest man in the world when you agreed to marry me. Happy Birthday darling, you get more beautiful as each year passes
Every day I spend with you is a dream come true. Happy Birthday, beautiful
To my beautiful wife – have a truly happy birthday
Happy Birthday, darling. You've made my life complete and I can't tell you how much I love you
To the worlds greatest and most beautiful wife, have a wonderful birthday
I'm the envy of every man for having the most beautiful wife on the planet. Happy Birthday to my one and only
I sometimes wonder why someone as amazing and stunning as you settled for an ordinary joe like me. But I just appreciate it every single day. Happy Birthday to my incredible wife
You're just as beautiful as the day we met. Happy Birthday to an absolute stunner!
You mean more to me than I could ever fully express. Happy Birthday, honey
Today marks the most beautiful woman in history's Birthday – my wife! Happy birthday, babe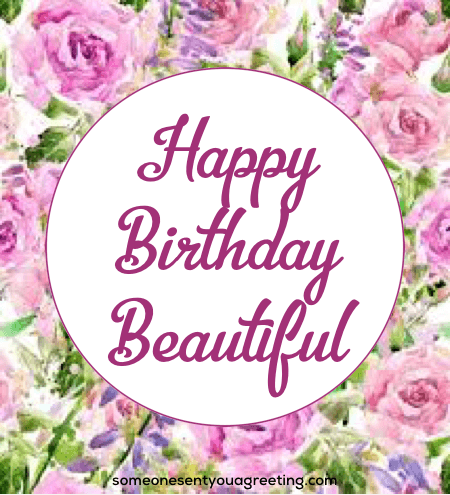 For a Beautiful Girlfriend
Happy Birthday to one hell of a hottie!
To my beautiful girlfriend – have a great day and know how much I love you. Happy Birthday
Happy Birthday sex on legs!
You're beautiful inside and out, and the best day of my life was when we met. Happy Birthday, beautiful
Every day you take my breath away. To my wonderful girlfriend have a great birthday
Happy Birthday to the worlds best girlfriend. You've stolen my heart and I hope you never give it back
When you came into my life I experienced true happiness for the first time. Happy Birthday my beautiful girl
To the love of my life and most beautiful girl I've ever laid my eyes on – enjoy your birthday
You're the light of my life and fill me with joy. Happy Birthday my beautiful love
I feel blessed I get to share each day with someone as beautiful as you. Happy Birthday
For a Beautiful Sister
You may not instantly think of your sister as being beautiful but she's an important member of your family. Tell her how special she is with these birthday messages.
To my beautiful sister (yes, I really said "beautiful"!) – happy birthday and have a great day
I may have got all the brains but you got all the looks! Happy Birthday, sis
Happy Birthday to not only a beautiful sister but one of my closest friends
I was blessed with a little sister who's turned out to be my best friend. Happy Birthday!
Our parents made us siblings, but we became friends on our own. Happy Birthday, sis
Happy Birthday, sister! You're smart, pretty and just amazing… did I mention I forgot to get you a gift?
We may argue a lot but deep down I love you, sis! Have a Happy Birthday
All my friends are always saying how much they fancy you, it gets really annoying. So here's to my 'hot' sister, happy birthday!
Happy Birthday to my partner in crime for causing mischief. Enjoy it sis!
Happy birthday to my lovely sister. Have a wonderful day filled with great memories
For a Beautiful Daughter
To every parent their daughter is the most beautiful in the world. Use these wishes to let her know you feel that way.
Happy Birthday to the most beautiful daughter in the world. I love you so much.
You've grown so much from that little baby girl to the beautiful woman you are today. Happy birthday to my beloved daughter
You are as talented as you are beautiful. I will always be so proud to have you as my daughter. Happy Birthday
Hoping my perfect daughter has a perfect day. Happy Birthday
Happy Birthday, beautiful girl. I'm so proud of all you've achieved. Have a wonderful day
Every parent thinks their daughter is beautiful, but in my case she actually is! Happy Bday girl
I couldn't have asked for a better daughter. Happy Birthday and keep making me proud
Happy Birthday to my beautiful daughter! I've loved you from the second you were born and every day since
I still remember your first steps and first day of school, and now you're all grown up. Happy Birthday daughter
To our daughter – enjoy your big day and know how much we love you
For a Beautiful Friend
Send a friend some cute or sweet words on their birthday with these wishes.
To my stunningly gorgeous best friend – enjoy your birthday!
Another year older but somehow even sexier! I don't know how you do it but have an awesome birthday
Happy Birthday to a truly beautiful person and one of my dearest friends
Sassy, sexy, and generally awesome… but enough about me! Happy Birthday bestie!
I can't believe how good you look for your age! Seriously, what's your secret? Whatever it is, Happy Birthday to a natural beauty
Big birthday hugs to one smokin' hot girl!
Big birthday wishes to an incredible friend who's beautiful inside and out
To my ludicrously hot friend – you're aged to perfection. Happy Birthday
SEE MORE: Auntie Birthday Wishes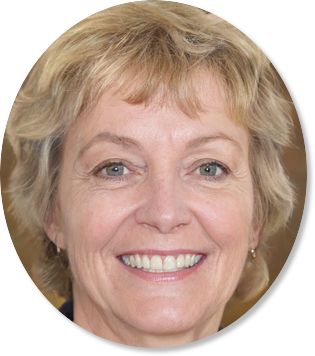 Sally Gibson is the founder of Someone Sent you a Greeting, a holiday/celebration website. Sally's writing work has been mentioned in Woman's World, Yahoo, Women's Health, MSN and more. If you have any questions get in contact with one of the team via the about page.