A 22nd birthday can be seen as a bit of a let down. It follows the 21st birthday, which in pretty much every culture is a big deal.
So how do you match that? It's difficult to follow on from a huge party, big gifts and a birthday someone will probably remember forever.
That doesn't mean you shouldn't still wish someone a happy 22nd birthday.
It may not have the significance of a 21st but it's still a day to be celebrated.
So if you're unsure what to write in a card then try these 22nd birthday wishes and messages to let whoever it is know how happy you are for them on their big day.
Birthday Wishes for a 22 Year Old
Happy 22nd birthday! May you have a wonderful day that is full of all the things a birthday should be – laughter, happiness and friends
I hope you have a great 22nd birthday. You don't look a day over 21!
Happy birthday to my best friend! Enjoy being 22
Best birthday wishes for an awesome 22nd birthday
Happy bday and I hope you enjoy being a fully fledged grownup!
Here's to you having a special day full of laughter and fun
You have earned a really top birthday. I hope it's one you'll always remember
Congratulations on reaching 22! Don't party too hard
Sending you big birthday wishes for your 22nd bday
Enjoy your day and have loads of fun! Happy birthday buddy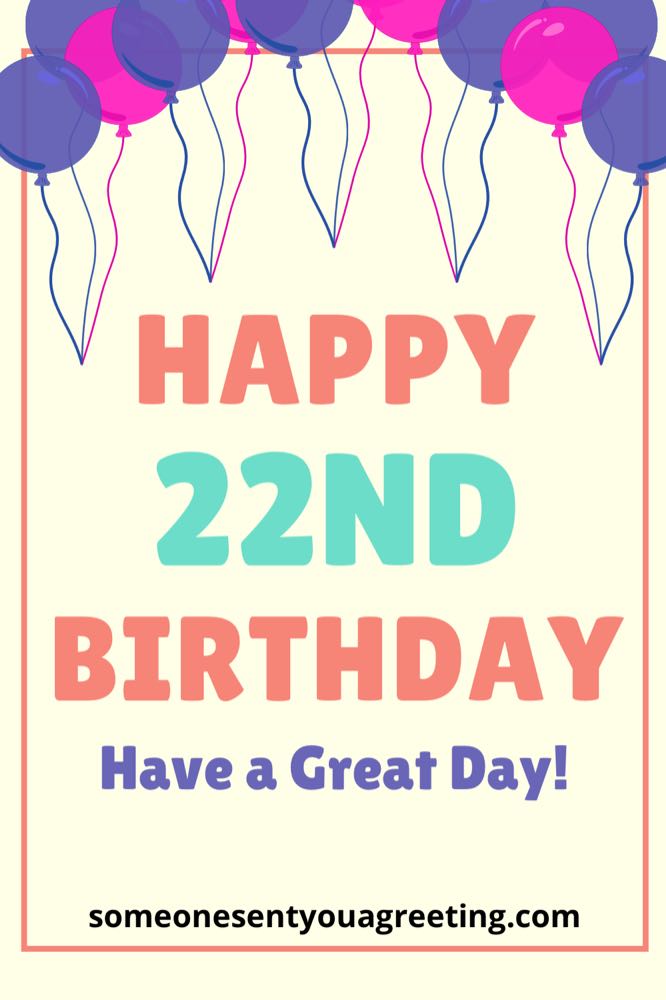 22nd Birthday Messages for Him
Happy birthday to my best pal and here's to many more years of you being awesome
Happy 22nd birthday to my perfect boyfriend. I love you so much
Here's wishing you an exciting and fun filled birthday. Enjoy being 22!
To a friend like no other, have an awesome birthday and have fun letting your hair down
Happy birthday to a truly brilliant guy! It may not be as exciting as turning twenty one but it's good excuse for a party!
For Her
To the most incredible woman in my life, I hope your 22nd birthday is everything you hoped it would be
To my bestie forever, have a fantastic birthday
To my wonderful girlfriend, I hope you're birthday is as amazing as you are
Happy birthday to my favorite girl. 22 and you don't look a day over 17!
You're turning twenty two and there's nothing you can do! Congratulations and happy bday
For Son
Happy birthday my amazing son. You're all grown up now but that doesn't mean I can't still send you big birthday hugs
You are the most important person in the world to me – happy birthday to my loving son
You're a bit too old to get birthday kisses from your mom, aren't you? I will have to make do with just wishing you a happy birthday then!
Happy 22nd birthday to a son we love more than anything in the world
To the son who lights up our life – have a great twenty second birthday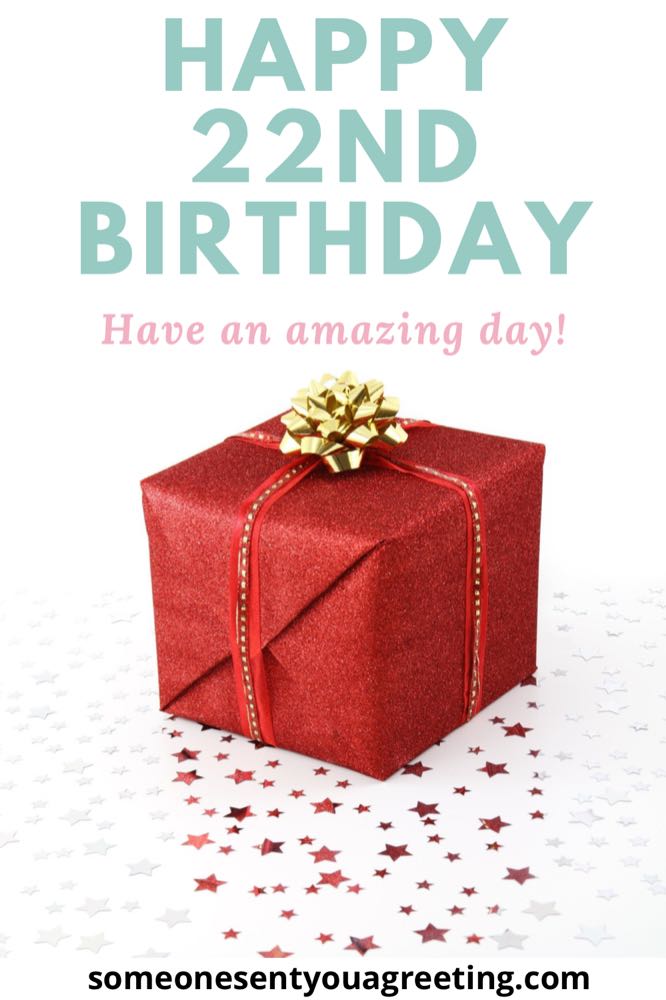 For Daughter
To our incredible daughter, enjoy turning 22 and have lots of fun today
We are so proud of you we can't put it into words. To our outstanding daughter, happy 22nd birthday
We are so lucky to have a daughter like you. Every year we feel even more blessed and proud to see the strong woman you've become. Happy birthday
Your birthday should be one of laughter, love and happiness. We are going to make sure you have a great day
Even though you're not my little baby girl anymore I still think of you that way. So happy birthday to my perfect angel
For Grandson
Happy birthday to our grandson. Here's to a fantastic day
Sending my love to you on your 22nd birthday and best wishes for all your birthday dreams to come true
You've grown into an amazing young man who we are proud to call our grandson. Happy birthday
Happy birthday to our funny, one of a kind grandson!
Wishing our grandson a spectacular birthday
For Granddaughter
To our beautiful and lovely granddaughter – happy twenty second birthday
My love for you my perfect granddaughter is too great to put into words. Happy birthday
You're a grown woman now so probably don't need our advice but you're more special than you know. Never give in, have belief in yourself and go make your dreams a reality! Happy birthday and enjoy your day
May turning 22 a year of exciting new times and constant happiness
Everything you do makes me a proud grandparent! Happy birthday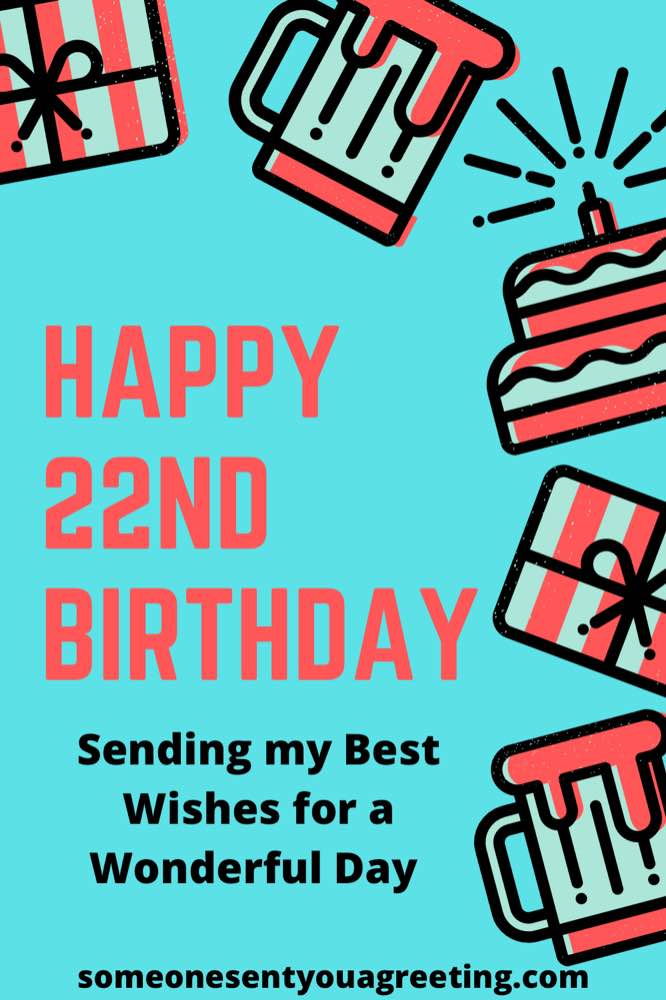 For Brother
I've had to put up with you as annoying brother for 22 years now! It feels like a lot longer! Happy birthday bro
Happy birthday to my big brother. Enjoy being old!
There's no one else is rather have had as a brother. Have a great day bro
Happy birthday from your big sis. Hope you enjoy today and being twenty two
Happy birthday to my big bro. Although we've had our differences I still look up to you.
For Sister
Happy birthday to my little sis! Don't go mad but have a really awesome day
Happy birthday to my baby sister. You've grown up so fast I hardly recognize you now!
I hope that being 22 is the start of all your dreams coming true. Happy birthday to my amazing sister
Happy birthday sis! Let's party like there's no tomorrow and celebrate you turning 22
Today you turn 22 and have become that wise sister I can always turn to for advice. I hope you have a great birthday
Funny 22nd Birthday Wishes
Happy 22nd birthday! You're officially an adult.. sorry!
I hope you don't mind but I've invited mom and dad to your party. I thought done dad dancing and mom doing karaoke would be fun in front of all your friends!
Congratulations on being another year older and yet still being as immature as a child!
You are loved by so many, an inspiration to us all, but.. you're really old now
Cheers, beers and many more years!
It can be tricky to find the right words for a 22nd birthday message. As mentioned before, following on after a 21st makes it seem like a bit of a comedown.
But it's still a birthday, and should still be celebrated. So hopefully the 22nd birthday wishes you've just read will have helped to say a flappy birthday to whoever it is in the best possible way.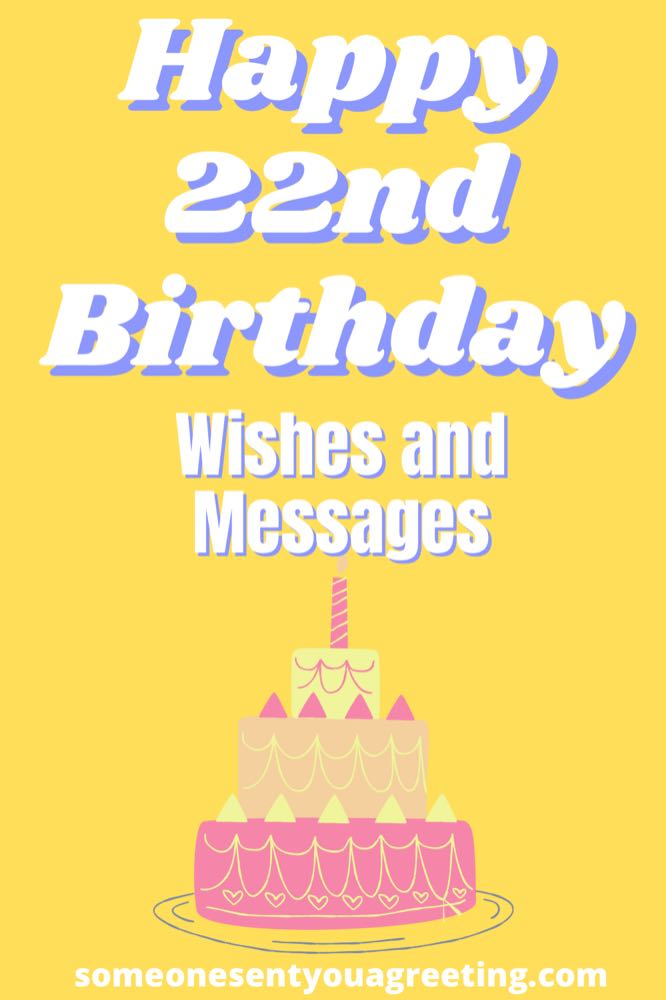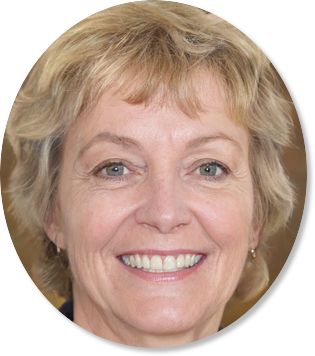 Sally Gibson is the founder of Someone Sent you a Greeting, a holiday/celebration website. Sally's writing work has been mentioned in Woman's World, Yahoo, Women's Health, MSN and more. If you have any questions get in contact with one of the team via the about page.